Cubs seek additions to young, talented core
Starting pitching, catcher, bench could be on Winter Meetings agenda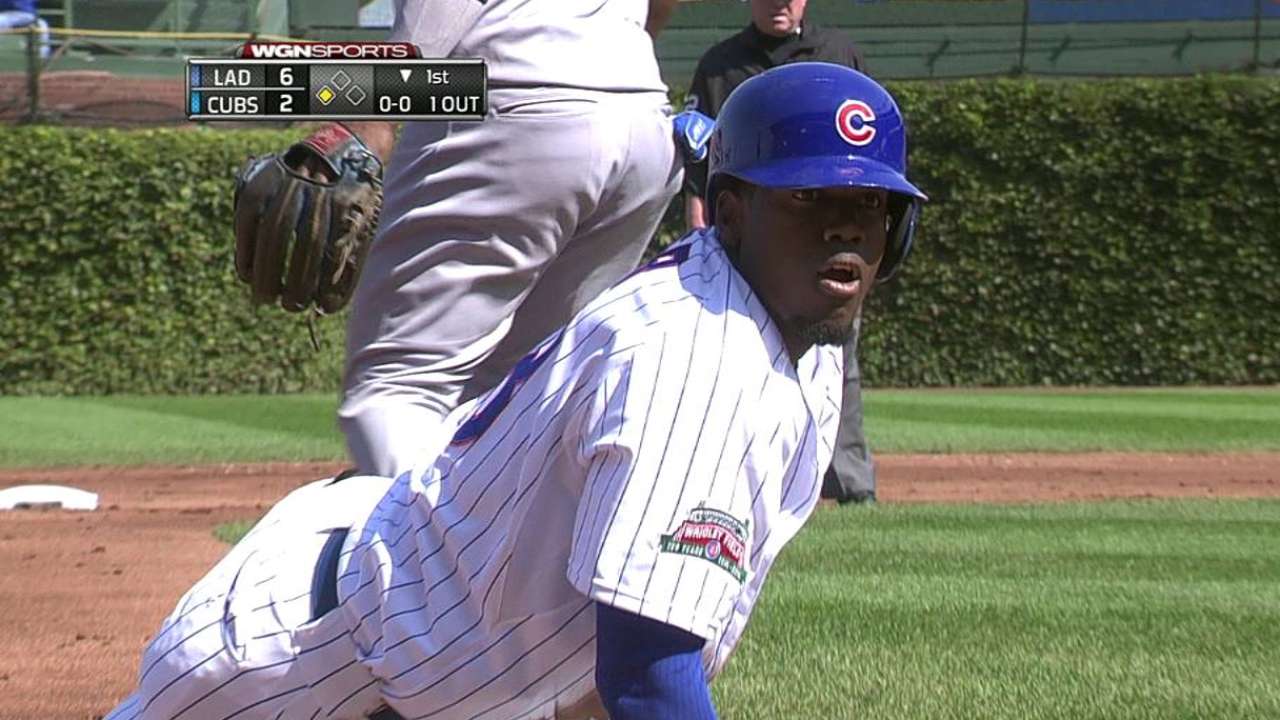 CHICAGO -- This offseason is a little different for the Cubs than the past three under president of baseball operations Theo Epstein, and it's not just because Wrigley Field is a work in progress.
The renovation work began on the 100-year-old ballpark in October, while Epstein's revamp of the Cubs started as soon as he took over in October 2011. After three losing seasons and two managers, the Cubs' rebuilding has taken a different direction heading into the 2015 season with Joe Maddon at the helm.

Young talent Jorge Soler, Javier Baez, Arismendy Alcantara and Kyle Hendricks got their first taste of the big leagues this past season, and the Cubs are first to admit the kids still have some developing to do along with Anthony Rizzo and Starlin Castro. But Epstein and Co. feel the Cubs are ready to take that next step.
"I think it's clear we have enough talent to compete," Epstein said after the 2014 season ended. "Do we have enough talent to win? That's the beauty of baseball. You don't know until you try. This is the first time we've had enough talent to compete. I believe when you're competing, you have to set your sights high."
The Cubs look to add to their roster during the Winter Meetings, which officially begin Monday in San Diego. They made the biggest splash by signing free-agent manager Joe Maddon on Nov. 3 and now need to put some finishing touches on the roster. Can Epstein find what he wants in San Diego? Stay tuned.
Club needs
Starting pitching: The Cubs made their pitch to free agent Jon Lester in mid-November, reportedly offering the lefty a six-year deal of more than $130 million. Lester, who would join Jake Arrieta, Travis Wood and Hendricks in the rotation, has to decide if he wants to leave the American League and rejoin Epstein, who was his boss in Boston. If Lester goes somewhere else, will the Cubs pursue another free agent, such as Max Scherzer? Or could they sign a less expensive option, such as Jason Hammel? Epstein has scouted who will be available in free agency after the 2015 season and may decide to wait if Lester says no.
Catcher: Free agent Russell Martin turned down the Cubs for a chance to play with the Blue Jays. That doesn't necessarily mean the Cubs are looking for another catcher to replace Welington Castillo. The Cubs can go into 2015 with Castillo, who has improved defensively but did struggle offensively last season (.237) despite hitting a career-high 13 home runs.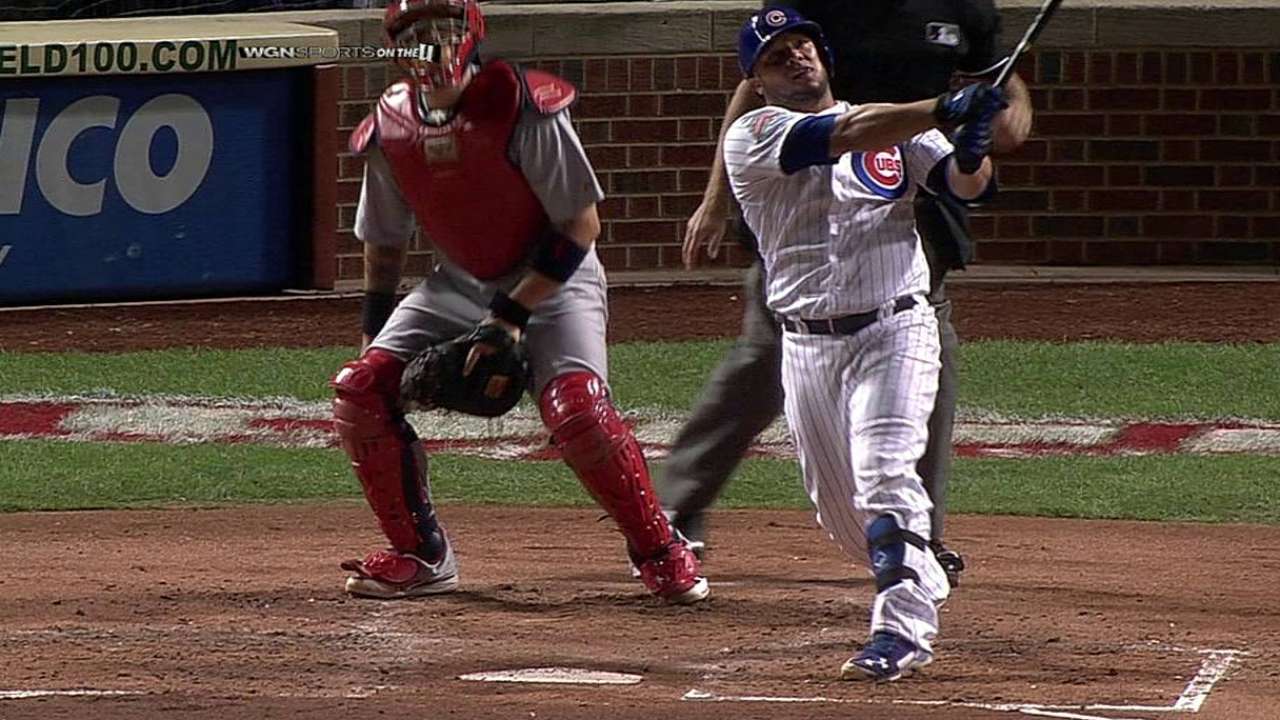 Bench: The Cubs would like to add some veteran players and left-handed bats if possible, but those players will have to be happy with part-time roles. The youngsters on the roster are expected to get most of the playing time. The other goal is to find players who can get on base, such as infielder Tommy La Stella, acquired from the Braves in November.
Who they can trade if necessary
RHP Edwin Jackson: Jackson is an enigma. He has been durable, but he only posted seven quality starts last season after seven straight years reaching double-digits in that category. Batting average of balls in play against the right-hander was a career-high .357 this year, plus he's owed $26 million over the next two seasons. His last appearance was one inning in relief, and there was talk about switching the right-hander to the bullpen.
IF Luis Valbuena: Kris Bryant, the 2014 Minor League Player of the Year, is expected to join the Cubs in 2015, which will cut into Valbuena's playing time at third. Although he batted .249 last season, Valbuena can fill in at second and third, has some pop -- he hit a career-high 16 home runs last season -- and could be attractive to a team looking for a versatile middle infielder. He also could be a key player on the bench once Bryant arrives.
SS Castro: The Cubs keep saying Castro is one of the cornerstones but the shortstop also has a relatively friendly contract -- he's owed $44 million over the next five seasons -- and the team has depth at that position in the system with Baez and Addison Russell. Could the Cubs add more pitching by moving Castro? We'll see.
Top prospects
Epstein and Hoyer have spent three seasons restocking the farm system, and the kids are starting to have an impact. The Cubs' top 10 prospects, per MLB.com, are Bryant, Russell, Albert Almora, Soler, C.J. Edwards, Kyle Schwarber, Billy McKinney, Pierce Johnson, Dan Vogelbach and Victor Caratini. Soler should come off that list next season after batting .292 in 24 games with the Cubs, as well as Bryant, who batted .325, belted 43 home runs and drove in 110 runs combined for Double-A Tennessee and Triple-A Iowa. Edwards did miss time during the regular season because of shoulder soreness but pitched in the Arizona Fall League and may get a late season callup if he continues to progress.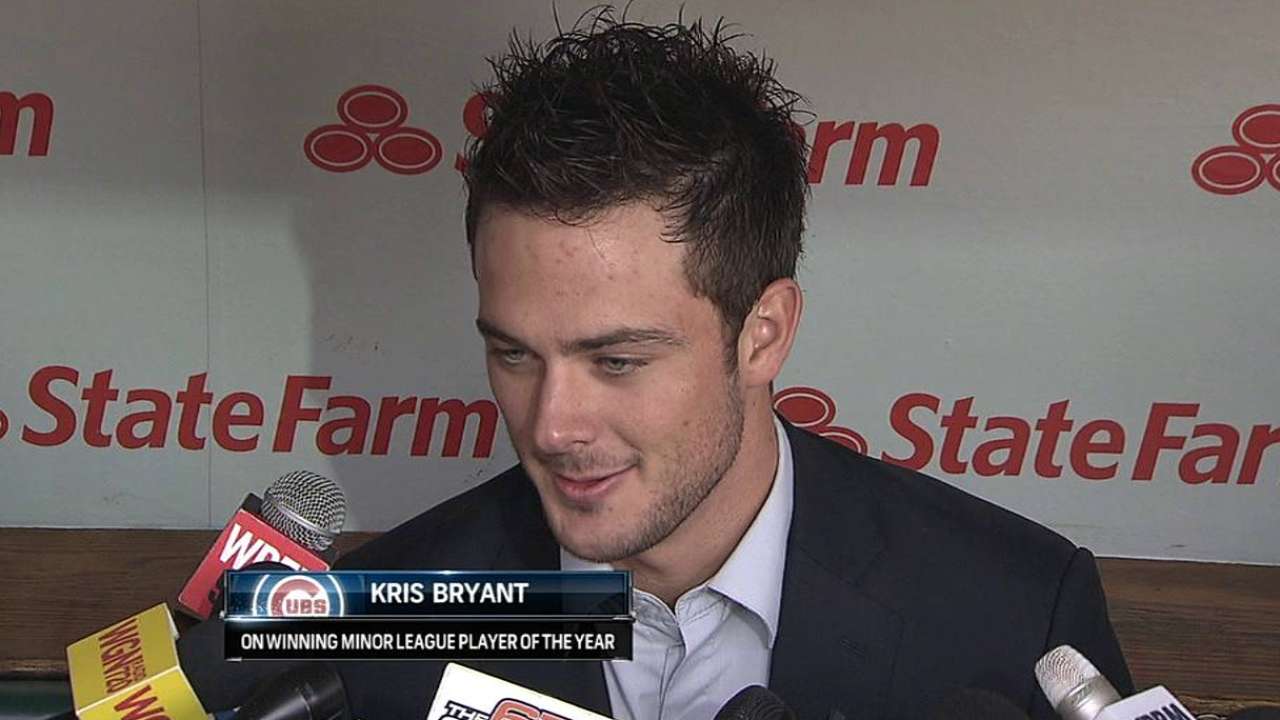 Rule 5 Draft
Teams can find talent here. The Cubs did. In December 2012, the Cubs selected Hector Rondon in the Rule 5 Draft, and the right-hander heads into the 2015 season as the closer. The Cubs did protect Edwards, putting him on the 40-man roster, and don't appear to have anyone they might lose in the Draft.
Big contracts they might unload
The only deal the Cubs would like to get off the books is Jackson's, but they may need to find another team that also has a burdensome contract to make a switch. Maybe a change of scenery would help Jackson, who is 14-33 with a 5.58 ERA in 59 games over two seasons with the Cubs.
Payroll summary
The Cubs have flexibility heading into 2015, which is why they pursued Martin and have talked to Lester. They have $35 million committed to eight players (Jackson, Castro, Soler, Rizzo, Tsuyoshi Wada, Ryan Sweeney, Jacob Turner and Gerardo Concepcion). They likely will add another $20 million in salary if they sign the eight arbitration-eligible players. Last season was the Cubs' first with a team payroll under $100 million since 2007, when it was $99.7 million.
The new video scoreboards in left and right fields will generate more revenue, but the big jump will come when the Cubs settle their television deal. The Cubs' agreement with WGN-TV ended with the 2014 season, which closed a relationship dating to 1948. The move now allows the team to get its broadcast and cable rights in sync. The Cubs have a contract with Comcast SportNet Chicago that runs through 2019. A television deal will be a significant revenue source. The Dodgers, for example, launched their own cable network this year and will earn $8.35 billion over 25 years.
Carrie Muskat is a reporter for MLB.com. She writes a blog, Muskat Ramblings, and you can follow her on Twitter @CarrieMuskat. This story was not subject to the approval of Major League Baseball or its clubs.