Headley reportedly has four-year, $65 million offer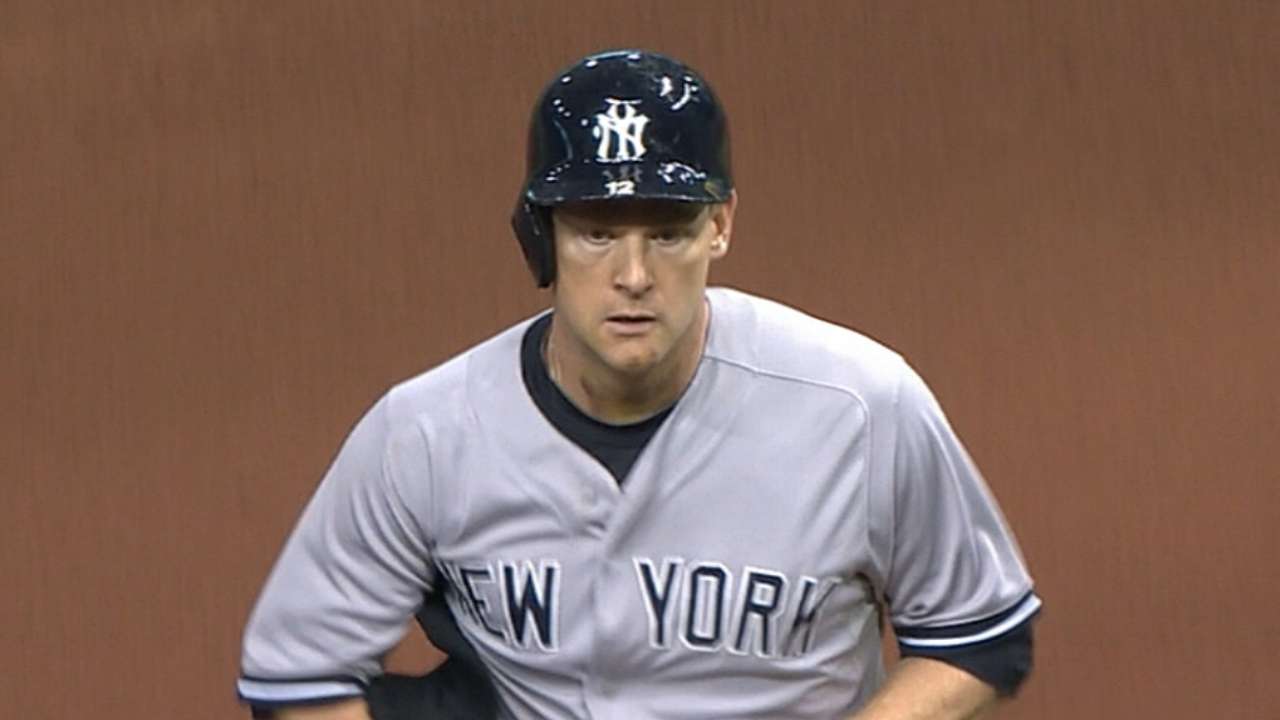 A number of the top free-agent hitters have already found new homes this offseason, including Pablo Sandoval and Hanley Ramirez, both of whom signed with the Red Sox. As a result, it appears the Hot Stove market is heating up for Chase Headley.
Interested clubs are being told the free-agent third baseman has received a four-year contract offer worth about $65 million, according to Yahoo! Sports, though its report doesn't specify which team made the offer.
CBSSports.com reported on Thursday that the Marlins are interested in Headley, who could play third base while Casey McGehee moves to first base.
The Marlins reportedly considered lefty-swinging first baseman Adam LaRoche before he signed with the White Sox, so their interest in the switch-hitting Headley as additional lineup support around Giancarlo Stanton makes sense.
Headley, who will turn 31 in May, hit .243/.328/.372 with 13 home runs and 49 RBIs for the Padres and Yankees last year. His numbers were significantly better after the trade to New York, where he hit .262/.371/.398 in 58 games.
Most reports have linked Headley to the Yankees or the Giants, with New York needing a more reliable option than Alex Rodriguez and San Francisco searching for someone to replace Sandoval.
Yankees general manager Brian Cashman had repeatedly mentioned a return engagement with Headley as recently as the GM Meetings last month, but that interest is believed to have cooled as a result of Sandoval's five-year, $95 million contract with the Red Sox, which has swelled Headley's expected market.
Adam Berry is a reporter for MLB.com. This story was not subject to the approval of Major League Baseball or its clubs.