'Vote Tony O' presents HOF case for Twins legend
Golden Era Committee ballot results to be announced on Monday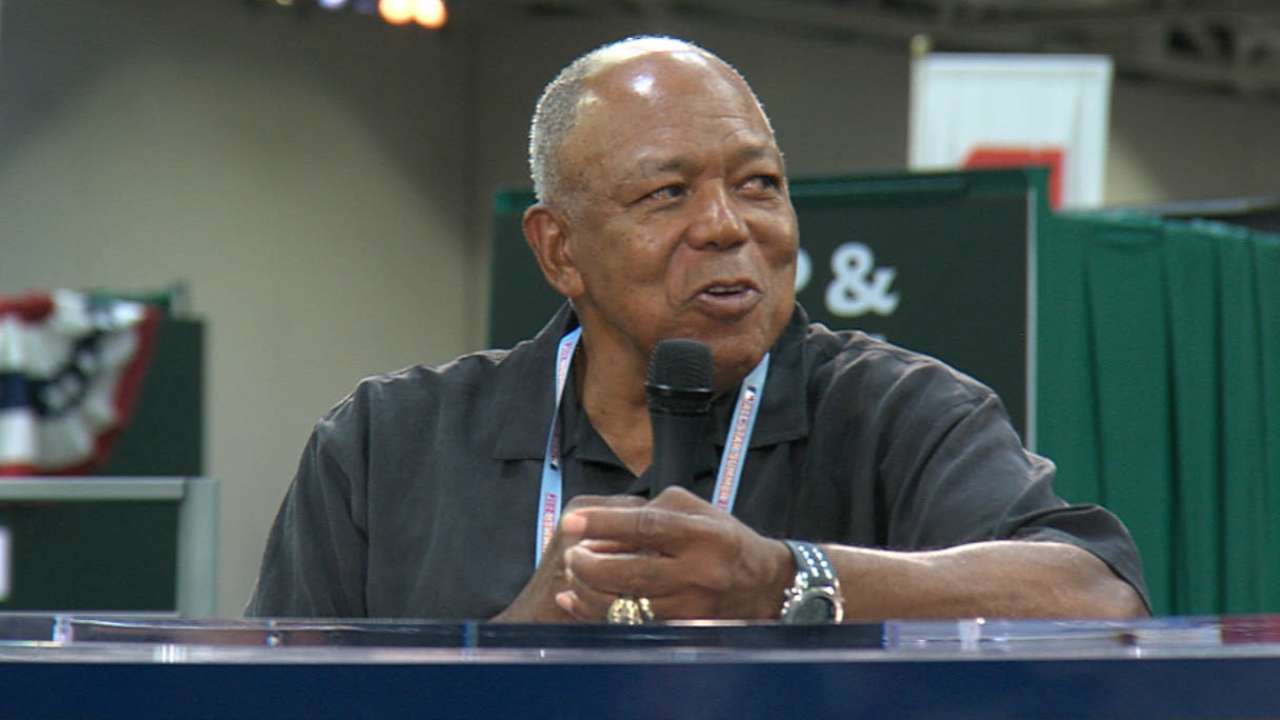 MINNEAPOLIS -- The Murphy family remembers what it was like sitting around with Tony Oliva and his family as Oliva waited to hear his Hall of Fame fate three years ago.
Oliva was eligible to be voted into the Hall of Fame via the 16-member Golden Era Committee, and needed 12 votes to qualify. Oliva, though, fell four votes shy of election, with former Cubs legend Ron Santo the only one elected.
The Murphy family had tried to rally support with the creation of the "Vote Tony O" campaign shortly before the election, but it was still just a minor undertaking. So when they heard Oliva say he felt like he let down his fans by not making the Hall of Fame, they decided to act and devote more time and resources toward the campaign.
So with Oliva now eligible as a Golden Era candidate three years later, the "Vote Tony O" campaign has grown into an impressive licensed non-profit corporation that has helped send more than 14,000 letters and postcards to the 16 members of the Golden Era Committee to urge it to take a closer look at Oliva's Hall of Fame case. The committee's results will be released on Monday, with 10 other candidates on the ballot, including Oliva's former teammates Jim Kaat and Luis Tiant.
"Back when they decided not to put him in the Hall of Fame, it was devastating," said Mike Murphy, who helped found the Tony O foundation along with his brother, Dan, and niece, Erin. "And it was devastating, not because Tony feels like it's a right he belongs in there, it was devastating because his first concern was that he let his fans down. But really he didn't let anyone down. His numbers haven't changed since 1976. But that's just the way he thinks."
The Murphy family first became close with the Olivas after becoming neighbors roughly 10 years ago. Mike Murphy said he'll never forget the time he first met Oliva shortly after Dan moved in across the street from Oliva.
Murphy had briefly exchanged pleasantries with the former Twins star at various baseball trade shows over the years, but the first time he really met Oliva and his family came when Murphy's nephew was assigned a report at school and chose Oliva as his subject.
The two made the short trek to Oliva's house to knock on the door and ask for a brief interview. Oliva welcomed them both in with open arms, and it helped forge a friendship between the Oliva family and Murphy family.
"I got to know the Olivas, and when you get to know the Olivas, you're family," Murphy said.
So with the two families forging a friendship, the "Vote Tony O" campaign really started in earnest shortly after the 2011 election that saw Oliva fall just four votes short. It's continued to grow over the years, as there are now nearly 4,000 people involved with the campaign, including 25 who meet regularly to help organize it.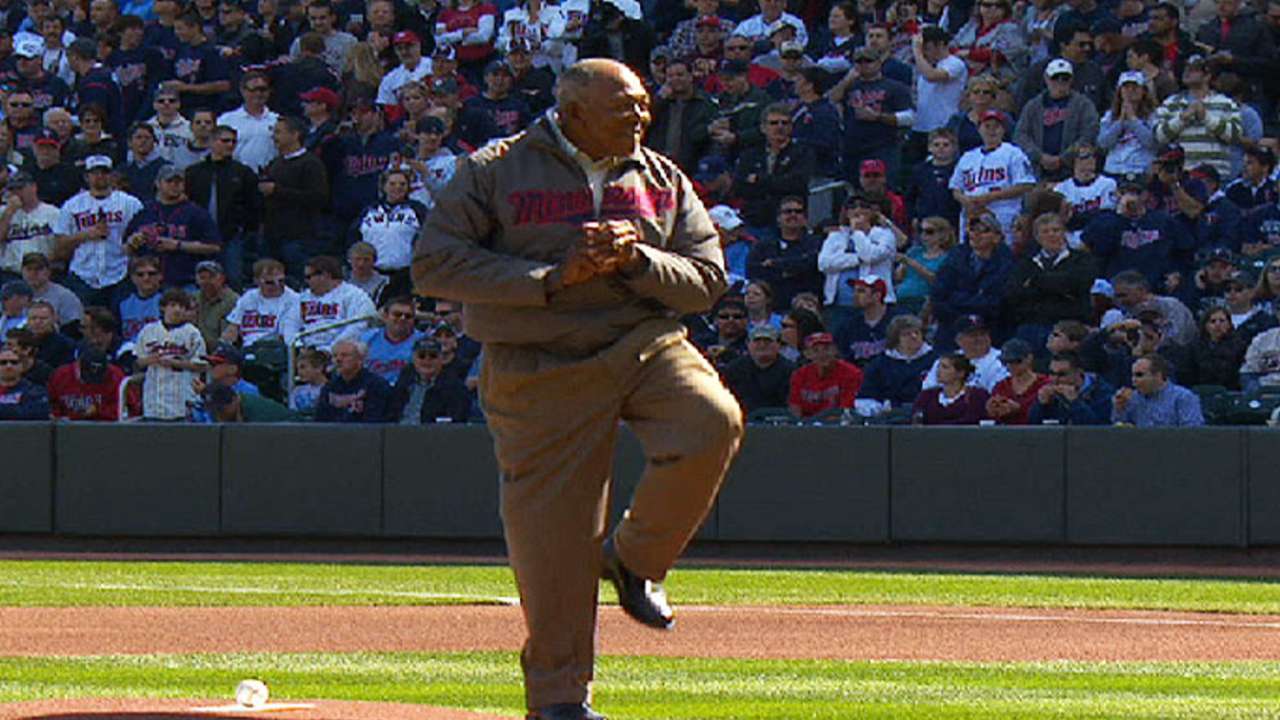 The campaign's website, VoteTonyO.com, allows fans to find out more information on Oliva, including the address for the Golden Era Veterans Committee to send letters and postcards. Fans can also donate to the cause or purchase "Vote Tony O" merchandise such as shirts and caps.
In addition to the letters and postcards fans send, the "Vote Tony O" campaign also created a coffee table book full of Oliva's pertinent statistics and quotes from various Hall of Famers and baseball legends about Oliva. The books were sent out to the committee's 16 members, which includes eight Hall of Famers, four baseball executives and four baseball historians/writers.
"We collected stuff from people he played against, former Twins and Hall of Famers and put that together in a book form," Murphy said. "We just want them to give him a look. If they decide to vote no, that's OK, but we've at least made them aware, which is the big goal."
Oliva, 76, was one of the best hitters in baseball during his 15-year career with the Twins, but suffered from knee injuries that ultimately cut his career short and hurt his Hall of Fame chances. But Oliva was a career .304/.353/.476 hitter with 220 homers, 329 doubles and 947 RBIs in 1,676 games. He was an All-Star for eight straight seasons from 1964-1971, while winning three batting titles in '64, 65 and '71. He won the AL Rookie of the Year Award in '64 and became the first player to win a batting title in each of his first two seasons.
Since his retirement after the '76 season, Oliva has remained active with the Twins, serving in various roles, such as serving as a special instructor in Spring Training and being an ambassador for the club's various charity efforts.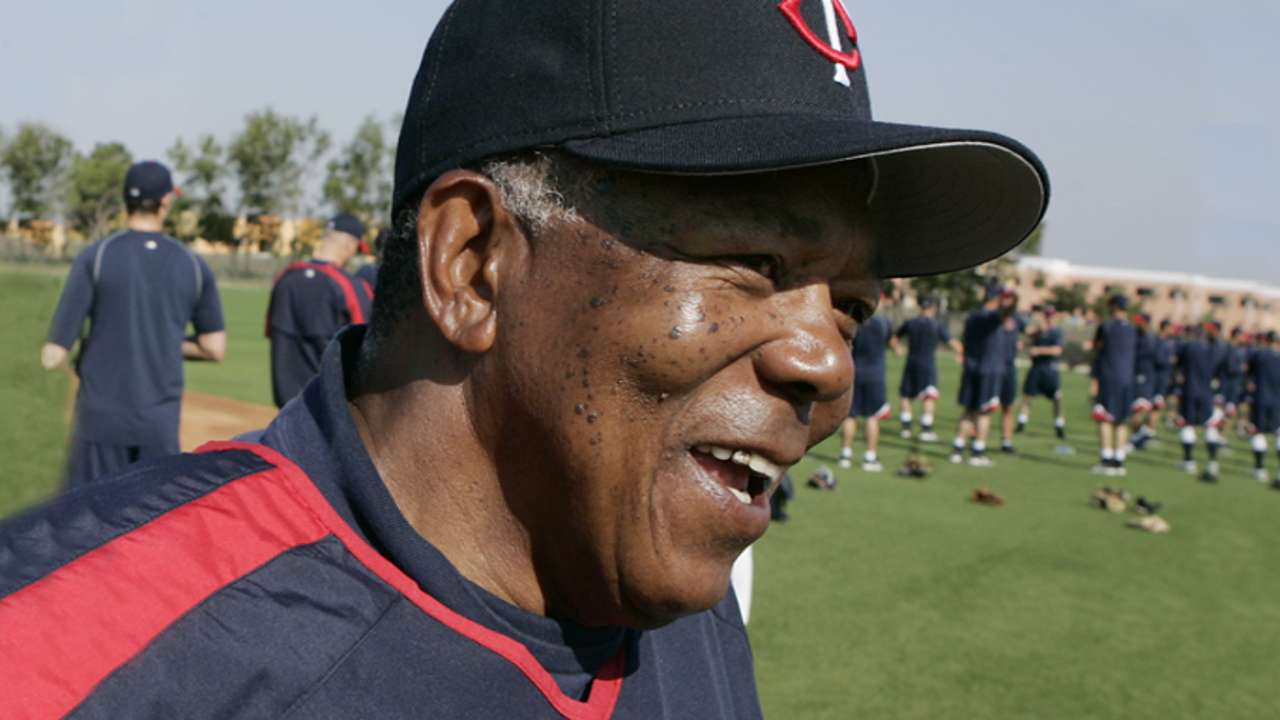 So while Oliva is ready to handle whatever decision comes on Monday, the Murphy family is just happy it was able to do its part.
"Some are going to be predispositioned to vote yes and some are predispositioned to vote no, but we're trying to get all of them to take another look at the numbers and illustrate who this guy is," Murphy said. "He's an incredible baseball player and an incredible man. So our goal was to show what kind of ballplayer he was and what kind of person he is."
Rhett Bollinger is a reporter for MLB.com. Read his blog, Bollinger Beat, and follow him on Twitter @RhettBollinger. This story was not subject to the approval of Major League Baseball or its clubs.