Roessler joins Mets as assistant hitting coach
New hire was colleague of batting instructor Long during extensive Yankees tenure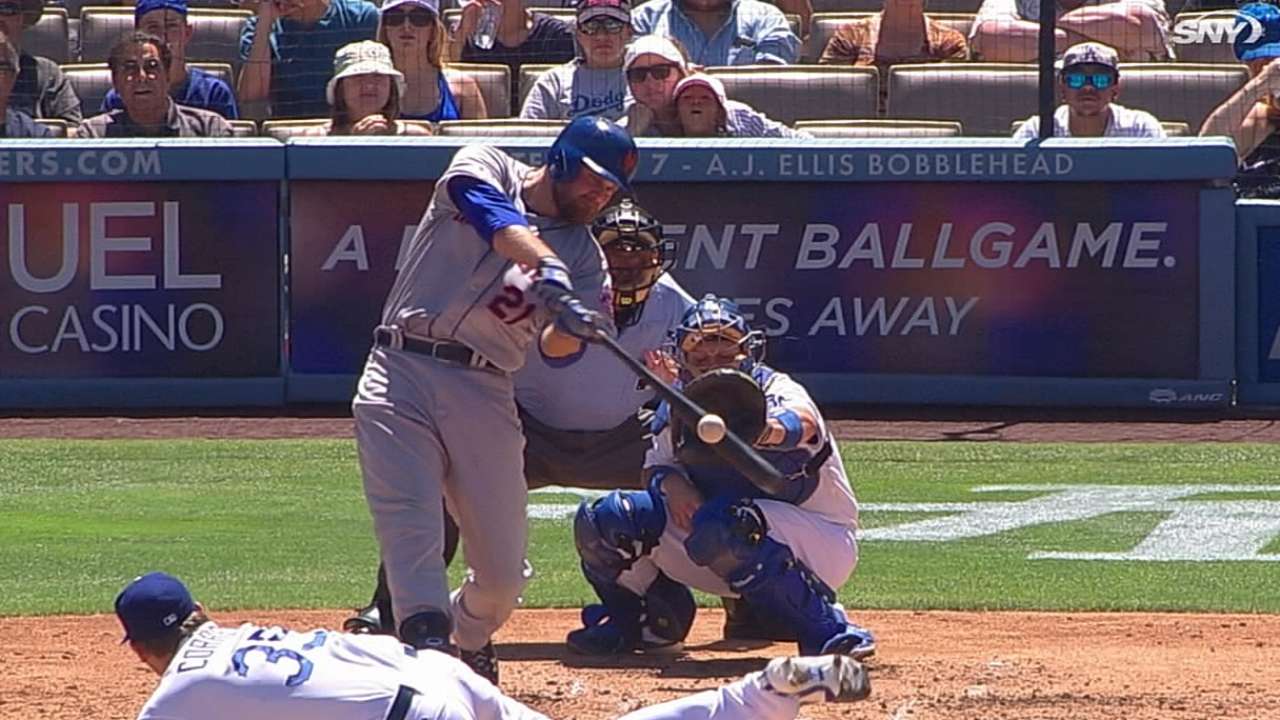 NEW YORK -- The Mets rounded out their coaching staff Thursday with a name familiar to hitting coach Kevin Long, naming Pat Roessler their assistant hitting coach.
Roessler, 55, was the Yankees' director of player development from 2004-14, also serving as their field coordinator for the first 10 of those years and their hitting coordinator in 2005. His tenure with the Yanks overlapped significantly with that of Long, who was their hitting coach from 2007-14.
Prior to joining the Yankees, Roessler served as Montreal's hitting coach from 2000-01, as well as Minor League hitting coordinator for the Astros from 2002-04, the Expos from 1995-97 and the Pirates from 1998-99. He began his professional coaching career in the White Sox organization from 1988-94.
Prior to last season, the Mets joined the growing ranks of teams employing assistant hitting coaches when they named Luis Natera to the position. Natera's job was to work with hitters in the batting cage during games, when regular hitting coach Dave Hudgens was occupied on the bench.
Natera finished the season as assistant hitting coach despite Hudgens' dismissal, but the Mets did not ask him to reprise his role. The team also removed Lamar Johnson, Hudgens' interim replacement, from his position.
In October, the team named Long its hitting coach.
"His reputation is amongst the best hitting coaches in the game," first baseman Lucas Duda said of Long on Thursday. "Obviously it will be a great experience working with that caliber of coach."
Anthony DiComo is a reporter for MLB.com. Follow him on Twitter @AnthonyDicomo. This story was not subject to the approval of Major League Baseball or its clubs.