Adrian honored with national award in Mexico
Dodgers star presented with 2014 Premio Nacional de Deportes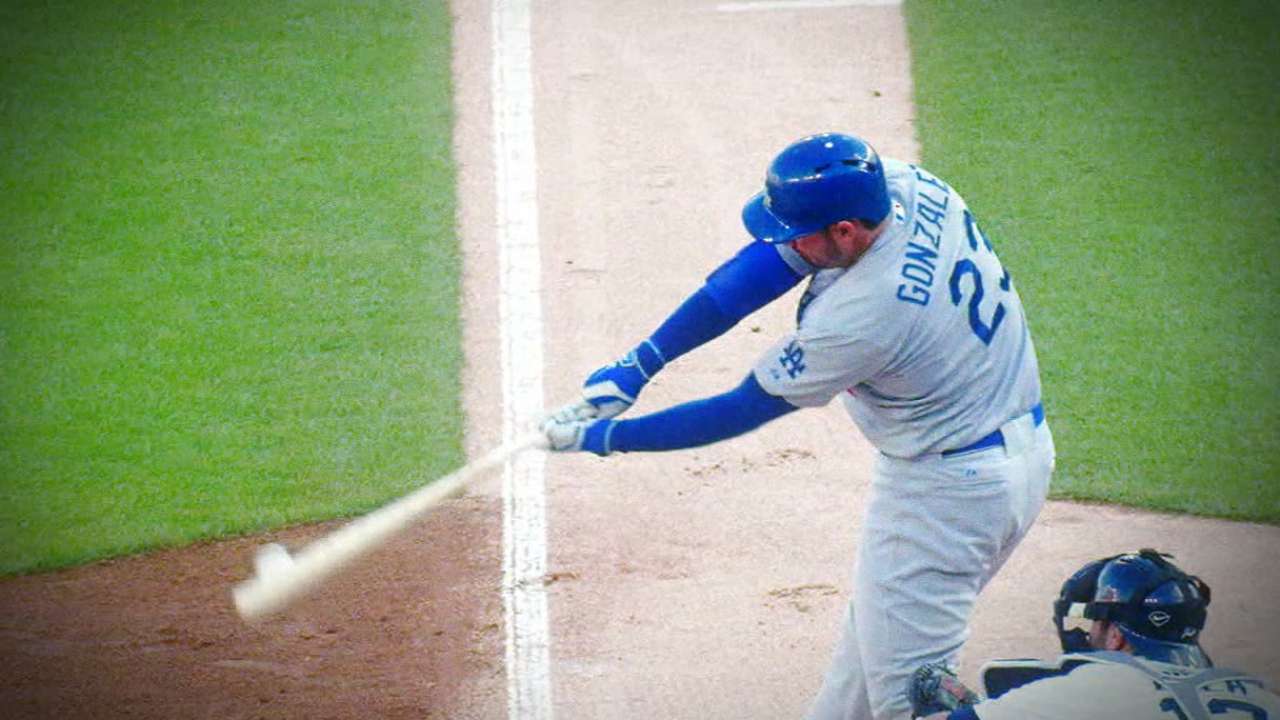 A group of Dodgers executives traveled to Mexico City on Thursday to support first baseman Adrian Gonzalez as he receives the 2014 Premio Nacional de Deportes (PND), an award presented by Mexico's La Comision Nacional de Cultura Fisica y Deporte (CONADE).
Gonzalez was voted as the winner of the national sports award based on his success this season, and he was presented with it at a ceremony hosted by Mexico's public education secretary, Emilio Chuayffet Chemor. Joining Gonzalez and his family were Dodgers president and CEO Stan Kasten, executive vice president and chief marketing officer Lon Rosen and former pitcher and current team broadcaster Fernando Valenzuela, a native of Mexico.
"It is truly my honor to travel to Mexico City in support of Adrian Gonzalez alongside our own Fernando Valenzuela, who was very integral in the establishment of our significant Dodger fan base throughout Mexico," Kasten said in a statement. "The Dodgers are fortunate to have such a rich history with Mexico and so many fans of Mexican descent. We applaud Adrian for being a role model on and off the field in Los Angeles as well as an exemplary role model and athlete in his family's own native country of Mexico. We remain committed to scouting throughout Mexico, and we look forward to our club's future, which will undoubtedly continue to include Mexican talent."
Gonzalez, who also won the PND in 2011, was born in the U.S., but he has represented Mexico in the 2006, '09 and '13 World Baseball Classics, serving as team captain in the most recent event. For the Dodgers this year, he led the Majors with 116 RBIs while hitting .276 with 27 home runs. He was the only Major Leaguer to win both a Gold Glove and a Silver Slugger.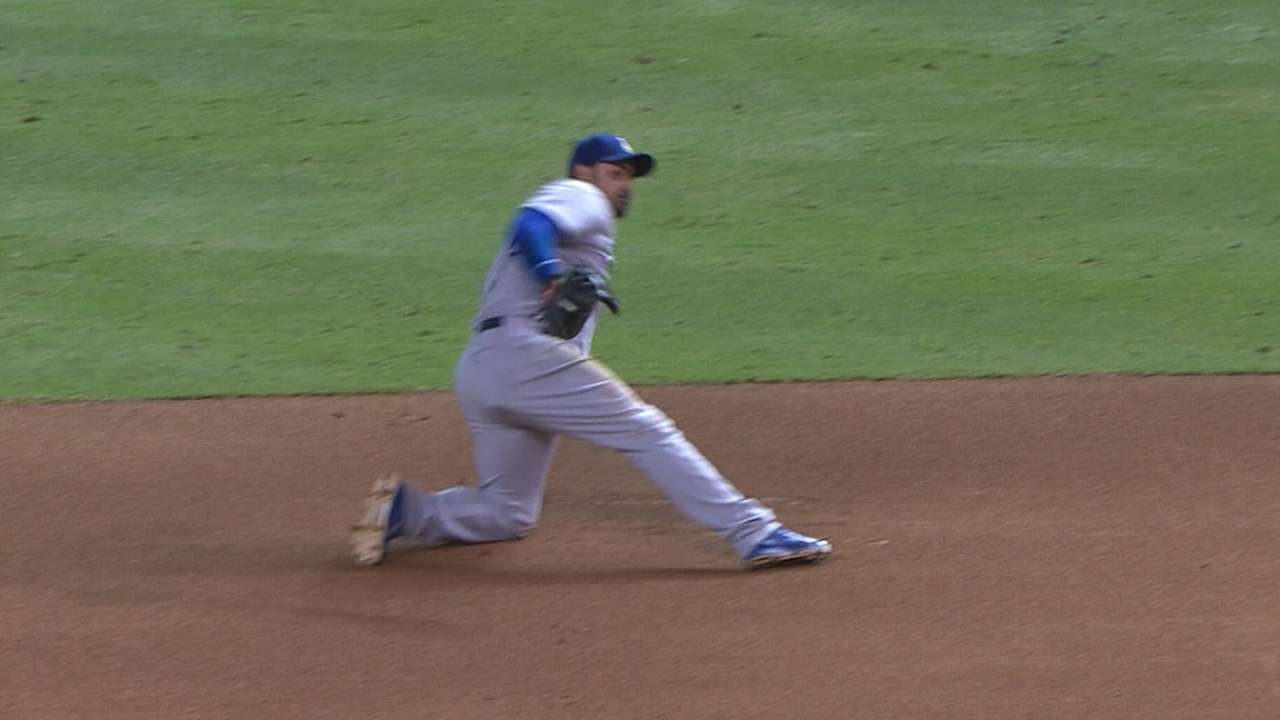 CONADE, the presenter of the award, is in charge of developing and implementing national policies to promote physical fitness and sports. While in Mexico City, Gonzalez will meet with underprivileged students and athletes to emphasize the importance of those activities as well as education. He also will support Televisa's Teleton, Mexico's largest televised fundraiser, on Saturday. That event raises funds to help children with disabilities, cancer and autism, and Gonzalez will appear on the program, make a monetary donation and have a surprise meeting with a patient who is also a Dodgers fan.
Gonzalez previously helped renovate a Little League baseball field in Tijuana, Mexico, in 2012, and he continues to provide financial support for two youth fields in Tijuana.
Back in Los Angeles on Saturday, the Dodgers will hold an event at Rio de Los Angeles State Park to support the Copa IME Becas, a scholarship program funded by the Mexican government that assists students of Mexican descent who want to further their education in the U.S. Valenzuela will be recognized when the ceremony starts at 1 p.m., and Los Angeles mayor Eric Garcetti will attend.
Andrew Simon is a reporter for MLB.com. Follow him on Twitter @AndrewSimonMLB. This story was not subject to the approval of Major League Baseball or its clubs.