Busy Blue Jays have work to do at Winter Meetings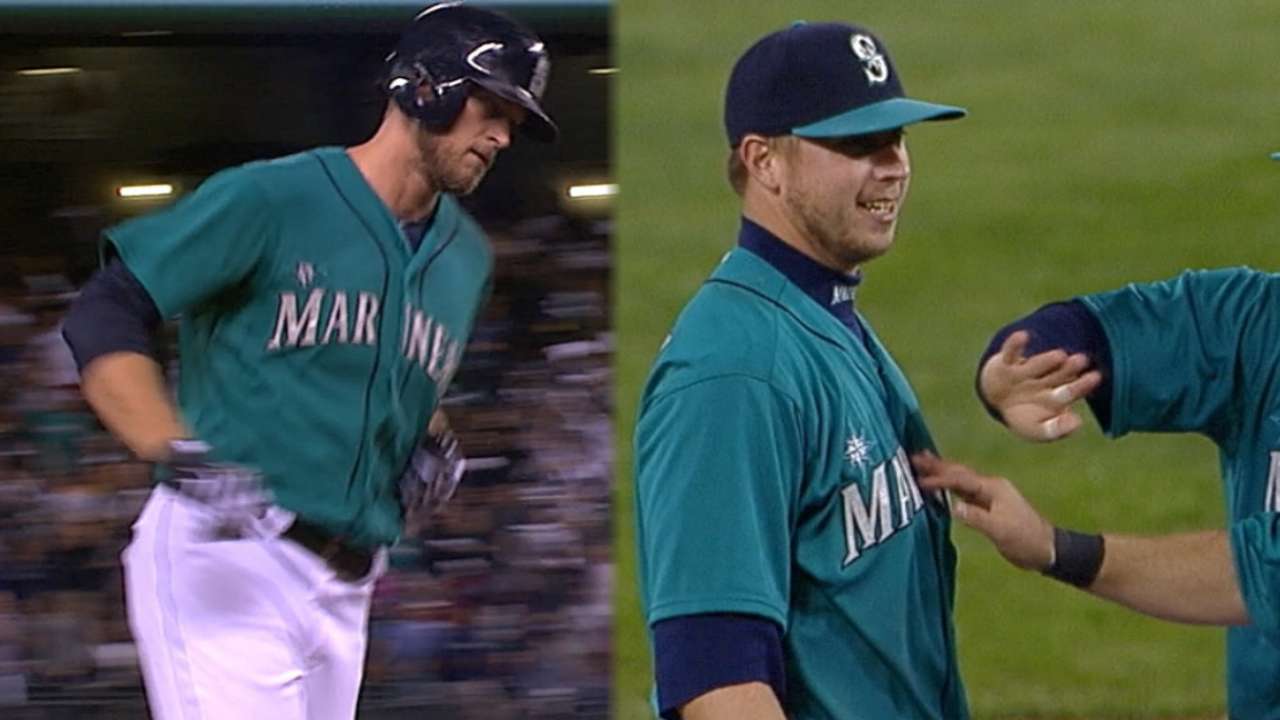 TORONTO -- The Blue Jays are in a much better position than they were a few weeks ago, but there are still at least a couple major holes that need to be filled, and the work is set to continue next week at the annual Winter Meetings.
Toronto senior vice president of baseball operations and general manager Alex Anthopoulos will head to those meetings in San Diego with the goal of adding to his bullpen. The Blue Jays need to acquire at least a couple relievers and a second baseman, and further upgrades to the rest of the roster also can't be completely ruled out.
The task won't be easy, but it also appears to be a lot more manageable after a series of moves over the past several weeks. Toronto has already acquired catcher Russell Martin, third baseman Josh Donaldson and outfielder Michael Saunders in an offseason that has been filled with turnover, but the changes won't stop there.
"We feel better about our position players right now," Anthopoulos said. "We feel pretty good about our offense. We'd still like to upgrade second base if we could. We feel pretty good about our rotation. You can never have enough [starting pitching], and you can never not improve, so we would still be open to doing that. But we need to do some work in the bullpen. At least we can really spend a little more time on that, both through the trade and free-agent front."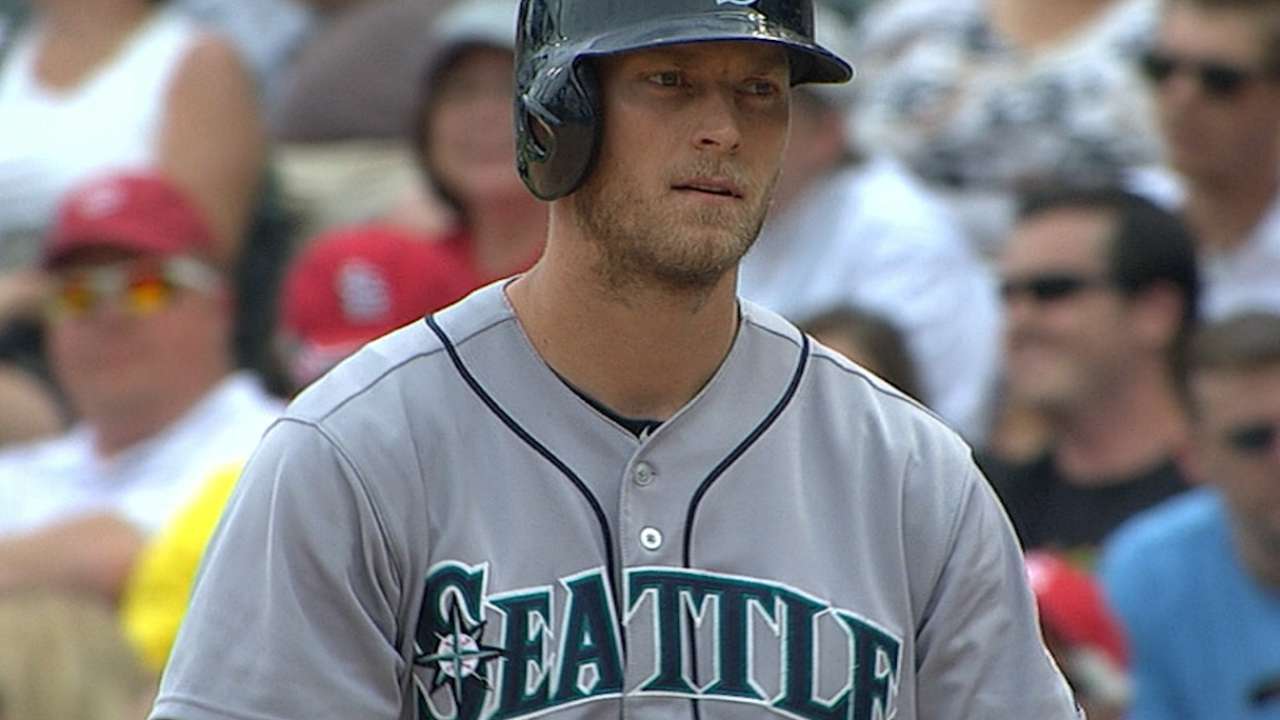 Here is a quick glance at the Blue Jays' situation heading into the Winter Meetings, which take place from Monday through Thursday.
Club needs
Bullpen: The bullpen easily ranks as the Blue Jays' top priority at this point. Toronto has to acquire at least a couple relievers to solidify a group that struggled throughout the 2014 season. Right-hander Casey Janssen is now a free agent, which means the Blue Jays need to acquire a new closer, but there's also a need for a reliable right-handed setup man. The one strength of Toronto's bullpen can be found on the left side of the rubber, with Brett Cecil and Aaron Loup under club control for at least two more years. Anthopoulos might not sign a high-profile reliever, but he likely will look to add a bullpen arm through trade -- or possibly a free agent who is looking to rebuild his value.
Second base: The Blue Jays acquired their potential second baseman of the future by trading Anthony Gose to Detroit for Devon Travis earlier this offseason. Travis has yet to play above Double-A, and an ideal scenario would see the promising prospect receive more time to develop at Triple-A Buffalo. The presence of Ryan Goins and Maicer Izturis could help facilitate that, but Toronto also would like to solidify the position with another addition. The Blue Jays likely will reach out to a group of infielders who were recently non-tendered by their clubs, including Gordon Beckham, Daniel Descalso and Everth Cabrera.
Front-line starter: The starting rotation exceeded a lot of expectations in 2014, but even more will be needed from the group if the Blue Jays are going to fulfill their postseason aspirations next year. The club lacks a bona fide ace, and while another trade hasn't been ruled out, it would also likely be very difficult to pull off. Toronto isn't expected to be a major player for the remaining group of top-tier starters, which includes Max Scherzer, Jon Lester and James Shields. Unless the Blue Jays are willing to commit another large sum of money for an upgrade, they likely will move forward with the current group, which includes R.A. Dickey, Marcus Stroman, Mark Buehrle, Drew Hutchison and Aaron Sanchez.
Who they can trade if necessary
Catcher Dioner Navarro: The veteran backstop became available when the Blue Jays signed Martin to a five-year contract worth $82 million. There has been interest in Navarro from a number of teams, but Toronto has yet to find a deal that is acceptable. Anthopoulos insists he won't trade Navarro just for the sake of making a move. That would shed Navarro's $5 million salary off next year's payroll, but the Blue Jays only intend to deal him if it helps fill another area of need. Navarro should be a relatively hot topic during the Winter Meetings, as he proved during the 2014 season that he can handle a full workload while providing a solid contact rate and some upside with the bat. If Toronto can't find a deal, Navarro would return in a backup role to Martin while also receiving some at-bats at DH.
A starter: The Blue Jays could potentially deal either Dickey or Buehrle, but to date, the organization has yet to discuss that possibility with other teams. It seems extremely unlikely either pitcher would be moved, and the only way it could happen is if Toronto finds a front-line starter to slot into the mix. Dickey remains under club control for an additional two seasons, while Buehrle will earn $19 million in the final year of his contract. Neither pitcher is expected to be moved, but crazier things have happened.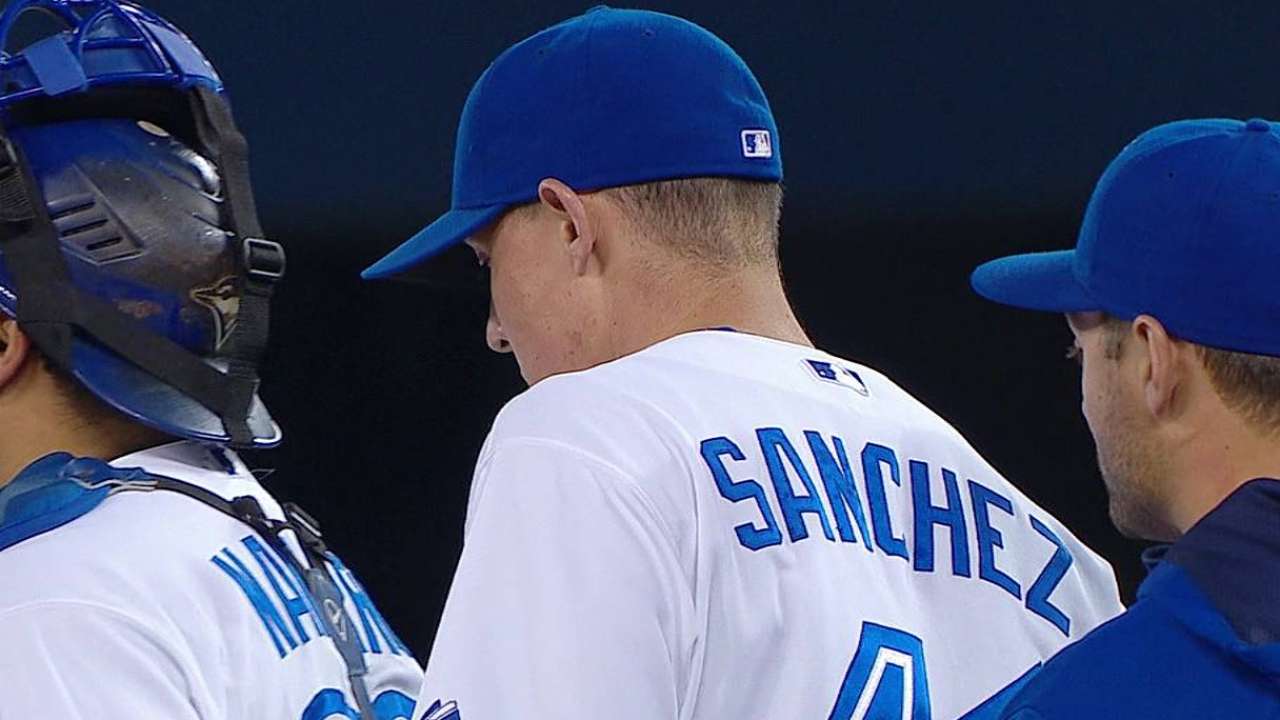 Top prospects
The Blue Jays' top 10 prospects, per MLB.com, are left-hander Daniel Norris, Sanchez, outfielder Dalton Pompey, right-hander Jeff Hoffman, right-hander Roberto Osuna, catcher Max Pentecost, infielder Mitch Nay, Travis, outfielder D.J. Davis and right-hander Sean Reid-Foley.
Toronto has dipped into its Minor League system quite heavily to facilitate major in trades in two of the past three years. That has taken its toll on the organization, but the overall group of top prospects is still quite strong. Norris, Sanchez, Pompey and Travis are all expected to have a role in the big leagues at some point next season. There isn't a lot the Blue Jays could afford to trade here, but Pentecost eventually could be available because of the presence of Martin behind the plate, while Osuna, in theory, could be used to acquire in a package for a top starter if one becomes available.
Big contracts they might unload
Moving Buehrle and his $19 million salary would free up a lot of additional cash for the Blue Jays to spend elsewhere, but such a deal also seems very unlikely. Toronto likely would have to take on some of Buehrle's contract to facilitate a deal, and that would defeat the purpose of moving him in the first place. There's never really been any strong indication from the club that Buehrle could be moved, and it seems like the Blue Jays will instead look for him to help anchor a rotation that features three very young starters.
Navarro and his $5 million salary almost certainly will be moved if the Blue Jays can find the right deal. The other big move already happened on Wednesday, when Toronto dealt left-hander J.A. Happ and his $6.7 million contract to Seattle for Saunders.
Payroll summary
The Blue Jays currently have approximately $120 million committed to their players in 2015. Toronto is typically very tight-lipped about payroll, but Anthopoulos and president Paul Beeston are both on record saying that it will go up next year. The Blue Jays spent $137 million in '14, which means the organization would appear to have approximately $20 million to work with.
That amount will have to fill the needs of the bullpen and second base while also strengthening the bench. Even after the substantial commitment to Martin and the recent trade for Donaldson, it would appear as though Anthopoulos still has quite a bit of flexibility to further bolster his squad.
Gregor Chisholm is a reporter for MLB.com. Read his blog, North of the Border, and follow him on Twitter @gregorMLB. This story was not subject to the approval of Major League Baseball or its clubs.