Winter Meetings chance for Mets to evaluate options
Club may not be involved in much action, instead laying groundwork for later deals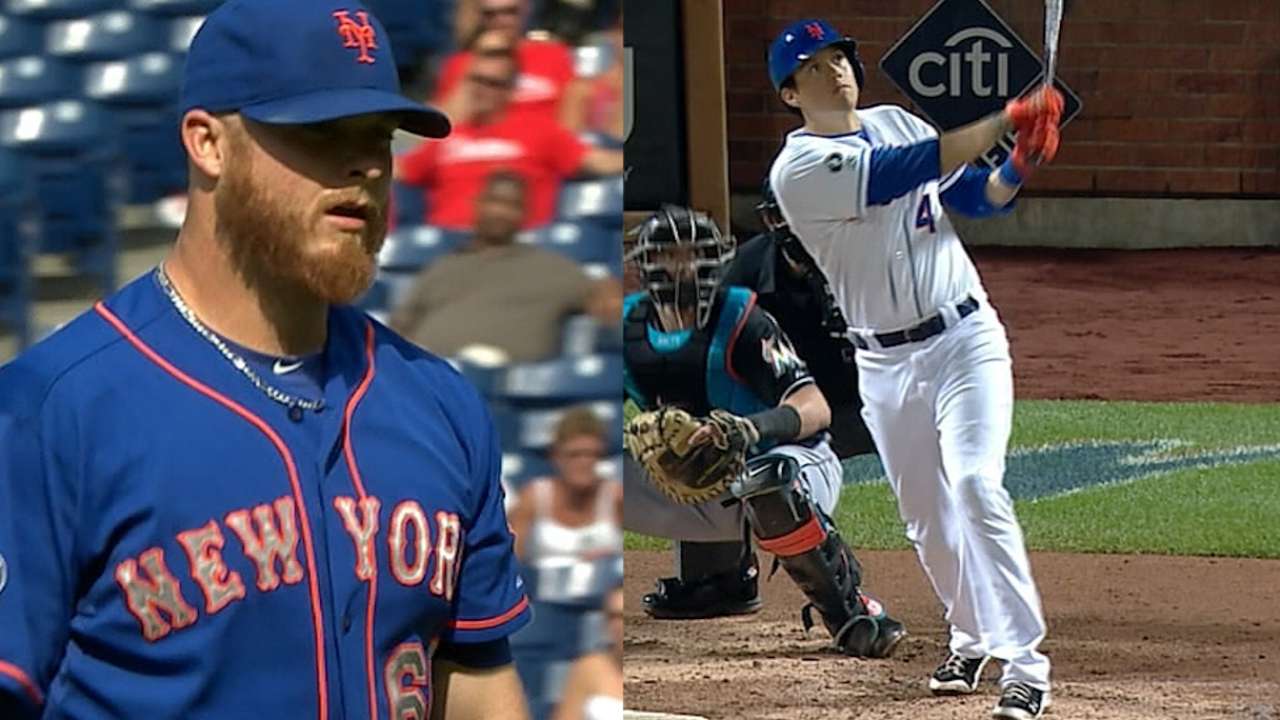 NEW YORK -- There is a decent chance the Mets will do little of consequence at the Winter Meetings, which run Monday through Thursday in San Diego. The markets for the types of players they are trying to acquire may not fully form until January, and the Mets often wait until late in the winter to round out their roster.
But that hardly means the Winter Meetings will be worthless for Sandy Alderson and company. To the contrary, the Mets will spend much of their time in San Diego canvassing the market for a shortstop, talking to both agents and general managers around the game. They will gauge the markets for both a bullpen arm and a bench bat, accelerating those processes at a crowded hotel. And they will field offers for any number of their own players.
If the Mets' signing of Michael Cuddyer at last month's General Managers Meetings in Phoenix signaled anything, it was that the Mets are very much for real. In sacrificing a 2015 first-round Draft pick to sign Cuddyer, they announced to the baseball world that they are trying to win. Now.
That plan does not end with Cuddyer. And so the Mets will use next week's Winter Meetings as a springboard toward making the types of additional moves they feel will allow them to compete.
Club needs
Shortstop: When all is said and done, the Mets may well still default to Wilmer Flores at short. But they will use the Winter Meetings to explore their options, from trades to free agency. That process takes time, and it may not result in a quick resolution -- particularly considering how flawed both markets are. But if the Mets ultimately swing a deal later this month or early next year, there's a decent chance it will have roots in San Diego.
Bullpen: Specifically, the Mets are looking for a left-hander to complement Josh Edgin. Andrew Miller appears out of their price range, and the rest of the free-agent market is uninspiring. The answer could come by trading one of the starting pitchers listed below.
Bench: With Cuddyer set to turn 36 in March and Curtis Granderson in need of a right-handed backup, the Mets are looking for a corner outfielder with thump. Think Jonny Gomes or Ryan Ludwick -- the type of player who can come off the bench and hit a home run against a lefty, perhaps start once or twice a week as well.
Who they can trade if necessary
RHP Bartolo Colon: With six starting pitchers for five spots -- and that's not even counting prospects Noah Syndergaard or Rafael Montero -- the Mets need to move someone this winter. Colon is as good of a candidate as any, considering his age (41) and salary ($11 million). Then again, those are also reasons for potential trade partners to be wary.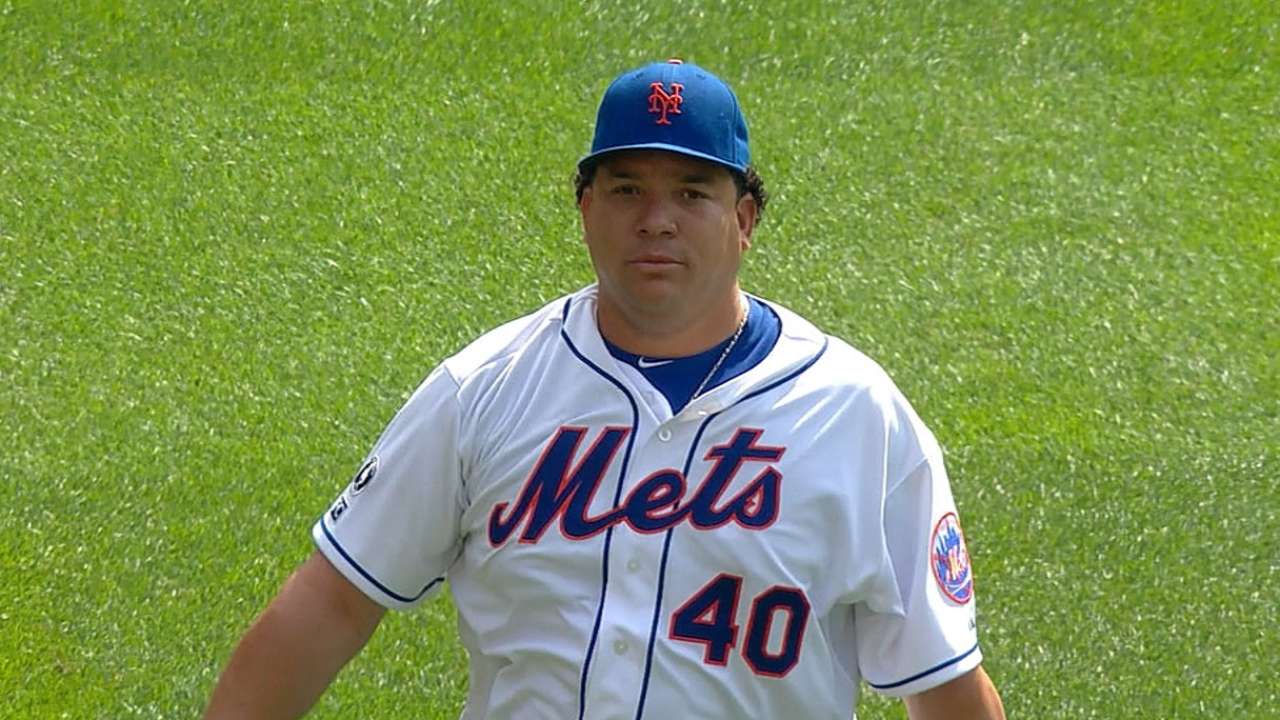 LHP Jon Niese: Niese's most valuable attribute is his contract: two years and $16 million guaranteed left on a deal that also includes reasonable team options for 2017-18. If a team takes a chance on Niese, it will be gambling that his team-friendly deal outweighs his obvious health risks (left elbow and shoulder issues over the past two seasons).
RHP Dillon Gee: Gee is far younger than Colon, just as durable than Niese, and should make less money than both of them next season. Teams seeking starting pitching from the Mets may see all that and identify Gee as their safest bet.
2B Daniel Murphy: Placing Murphy in this category is an annual tradition, though nothing has come of it in the past. That probably won't change now. Set to make close to $9 million through arbitration, Murphy is a bat-first second baseman with minimal power, one year away from free agency. Given his value to the Mets, it is unlikely another team will offer anything close to what the team would consider fair value at this point in his career.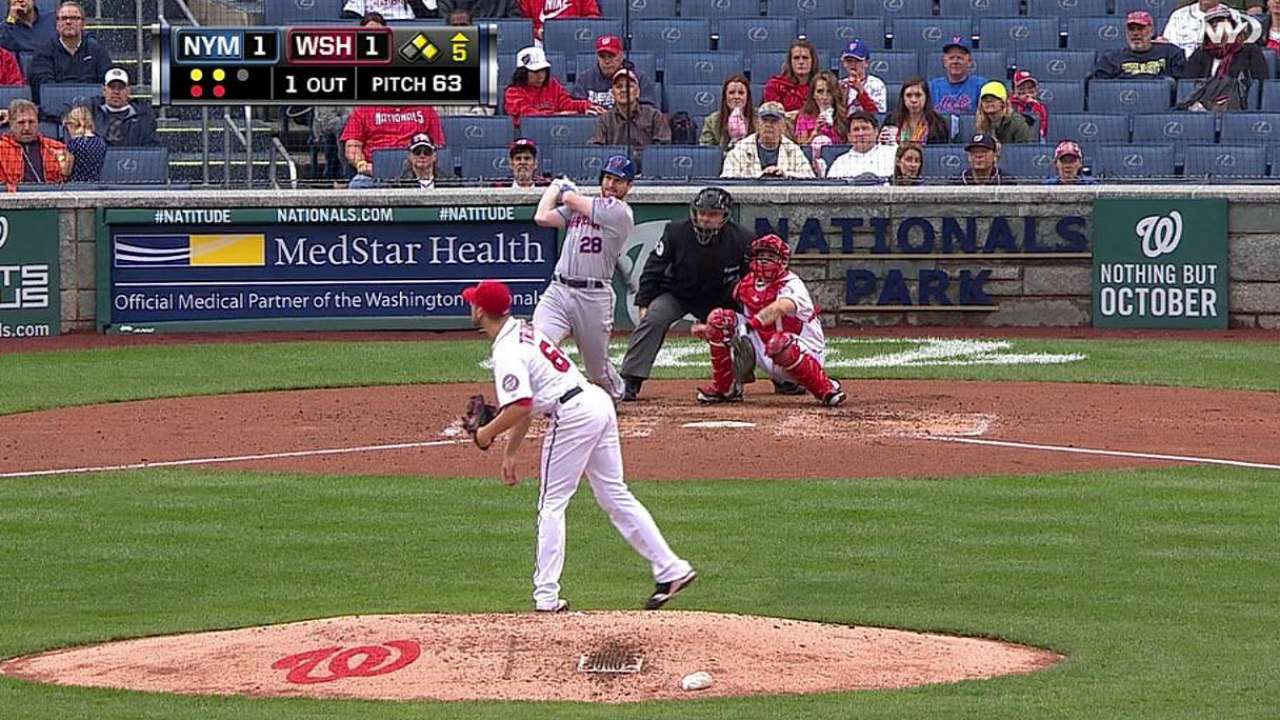 Top prospects
Per MLB.com, the Mets' top 10 prospects are Syndergaard, catcher Kevin Plawecki, outfielders Brandon Nimmo and Michael Conforto, first baseman Dominic Smith, Montero, shortstop Amed Rosario, second baseman Dilson Herrera, left-hander Steven Matz and shortstop Gavin Cecchini.
Syndergaard, Montero, Herrera and Matz could all play major roles on the big club this summer. The rest are further away, with Travis d'Arnaud's presence making Plawecki an obvious trade chip.
Rule 5 Draft
The Mets' 40-man roster is at 39 players, freeing them up to make a Rule 5 Draft pick if they desire. Just don't count on it. Though the Mets selected and immediately traded Rule 5 Draft picks each of the past two years, they have not drafted one for themselves since 2010. That isn't likely to change now, with the Mets in legitimate win-now mode for the first time in years.
Big contracts they might unload
The Mets don't have many large contracts on the books, and those that they do -- six more years of David Wright, three of Granderson -- are essentially untradeable. The largest contract they realistically might unload is the $11 million Colon has left on his two-year deal, or the roughly $9 million Murphy should make through arbitration.
Payroll summary
Combined with expected arbitration raises for Lucas Duda, Murphy, Gee, Jenrry Mejia and Bobby Parnell, the Cuddyer signing pushes New York's payroll close to $100 million. The Mets have insisted that money is not an issue this winter. But until they prove that by moving well beyond the nine-figure threshold, it's reasonable to expect an Opening Day payroll right around $100 million. That may mean trading a starting pitcher, or even Murphy, to make room for other acquisitions.
Anthony DiComo is a reporter for MLB.com. Follow him on Twitter @AnthonyDicomo. This story was not subject to the approval of Major League Baseball or its clubs.