Baez slated for work in Puerto Rico winter ball
New hitting coach feels Cubs infielder will benefit from more at-bats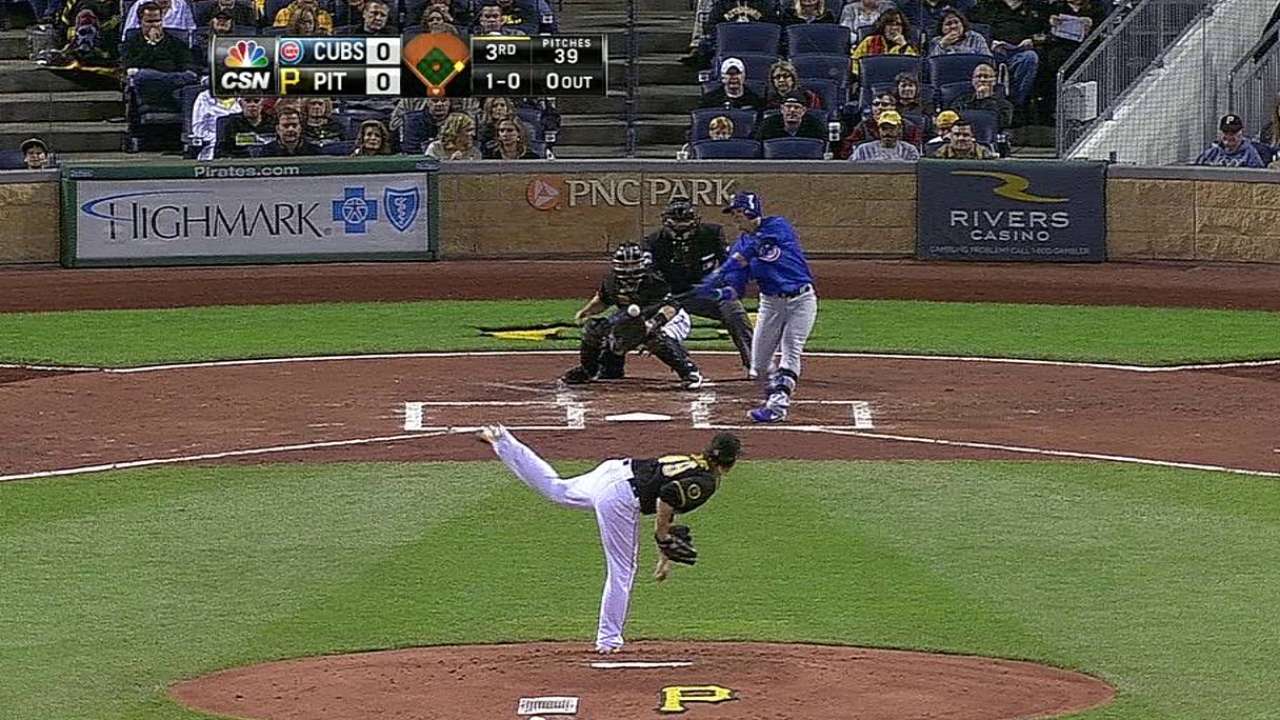 CHICAGO -- Javier Baez will play for Santurce in Puerto Rico, starting Dec. 11, and the additional Winter League at-bats can only help the Cubs infielder, new hitting coach John Mallee said.
Baez batted .169 in 52 games with the Cubs this past season, hitting nine home runs, including three in his first three games. But he also struck out 95 times in 213 at-bats.
"It's about making adjustments," Mallee said. "He has the talent. Everybody on [the Cubs] is beyond talented. It's the guys who can make adjustments that are the ones who will have success and be consistent. The key is consistency. Experience teaches you how to play.
"If he pays attention to the game, which he will, and he gets more at-bats and he gets more batter-pitcher matchups, and gets more history -- that's the thing about all the young teams I've had," Mallee said.
Mallee saw how experience helped the Astros in their switch from the National League to the American League, particularly Jose Altuve, who won the batting title this past season, and Chris Carter. The Cubs' new hitting coach expects Baez, Jorge Soler and Arismendy Alcantara to get better with more exposure to Major League pitchers.
Baez, who turned 22 on Monday, was batting .260 with 23 home runs, 24 doubles and 80 RBIs at Triple-A Iowa before he was promoted in August. The Cubs are projecting him as the starting second baseman in 2015, and Mallee was eager to work with the young infielder. Mallee also is aware of the high expectations placed on Baez, who was the Cubs' first-round pick in the 2011 First-Year Player Draft.
"Ultimately, it's him in the box, knowing how he feels that day, knowing how this guy is trying to pitch him," Mallee said. "Is he going to take what the guy gives him or is he going to try to do more than the guy is going to offer? Part of Javy's success or failure will be his ability to make adjustments.
"He'll figure all of that out as he goes," Mallee said. "People have to be patient. They have to understand there is a big learning curve."
The Cubs did not say how long Baez will play in Puerto Rico. Santurce's regular season runs through Dec. 30.
Carrie Muskat is a reporter for MLB.com. She writes a blog, Muskat Ramblings, and you can follow her on Twitter @CarrieMuskat. This story was not subject to the approval of Major League Baseball or its clubs.