Red Sox aim to complete overhaul at Meetings
Acquiring front-line starter the last major piece for general manager Cherington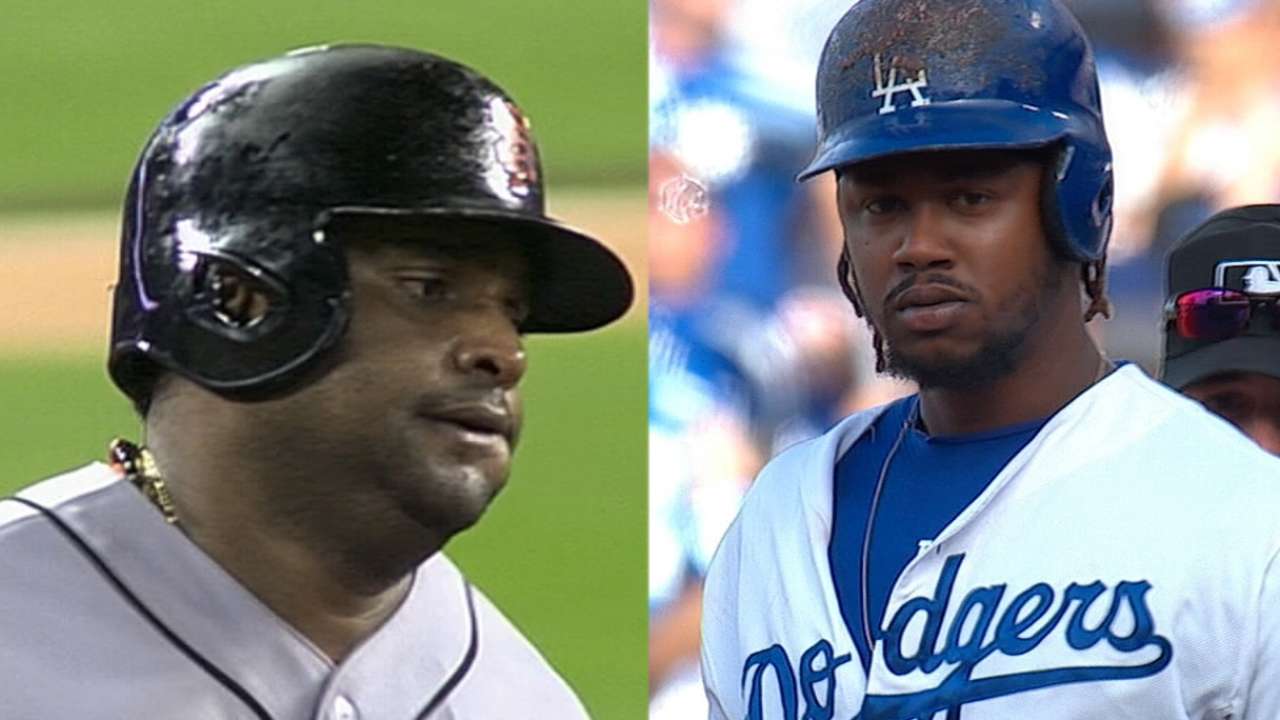 BOSTON -- It should be an eventful Winter Meetings for the Red Sox, as general manager Ben Cherington hopes to give the roster the type of finishing touches it needs to set the stage for another worst-to-first turnaround.
Yes, the Red Sox have been hard to predict in recent years. There was the epic collapse at the end of the 2011 season, followed by a last-place finish in '12. Then there was the surreal and unexpected World Series championship of '13, followed by a severe downturn back to the cellar in '14.
The Sox are driven to turn the tide again and regain consistency as an organization. To that end, Cherington has already landed free-agent hitters Pablo Sandoval and Hanley Ramirez. Cherington's time at the Meetings in San Diego will focus on acquiring some front-line starting pitching.
Club needs
Starting pitching: Ever since trading Jon Lester, John Lackey and Jake Peavy back in July, Boston has lacked depth in the rotation. Look for that to change in the coming days, as Cherington is clearly focused on adding some arms. Lester, Max Scherzer and James Shields are among the free agents the Red Sox could pursue. Cole Hamels, Jeff Samardzija and Johnny Cueto are all names who have been mentioned as potential trade targets.
Who they can trade if necessary
Yoenis Cespedes: Sure, it was just four months ago that the Red Sox traded Lester's power arm for the big bat of Cespedes. But some things have changed, most notably the addition of Ramirez to play left field. It isn't as if the Sox necessarily want to trade Cespedes, but if he is a chip that could bring an ace to Fenway Park, it could happen.
Shane Victorino: The right fielder was a postseason hero for the Red Sox in 2013, and one of their best players throughout that season. But injuries made his '14 campaign almost a complete loss. Finding playing time for Victorino could be an issue in an outfield that is loaded with options.
Will Middlebrooks: Once one of the top prospects in Boston's farm system, Middlebrooks has flickered out the last two seasons after a strong rookie year in 2012. The signing of Sandoval means that Middlebrooks is no longer the long-term solution for the Red Sox at third base. Despite his recent lack of success and struggle to stay healthy, Middlebrooks has something that is in demand throughout the game -- raw power.
Jackie Bradley Jr.: The 24-year-old is an elite Major League defensive center fielder. However, he's yet to prove he can hit consistently. Under ordinary circumstances, the Red Sox would be more willing to ride it out with Bradley in hopes that he will figure it out. But in their current dilemma, Cespedes, Mookie Betts and Rusney Castillo are all being considered as candidates to play center field in Boston in 2015.
Allen Craig: The Red Sox loved the gamble of acquiring the slumping Craig as part of the Lackey trade back in July. The short-term return was invisible, as Craig struggled even more for Boston than he did in St. Louis. However, it wasn't all that long ago that he was a highly-productive hitter. If the Red Sox trade Craig, it will be more to take some positional repetition off the roster than giving up on him.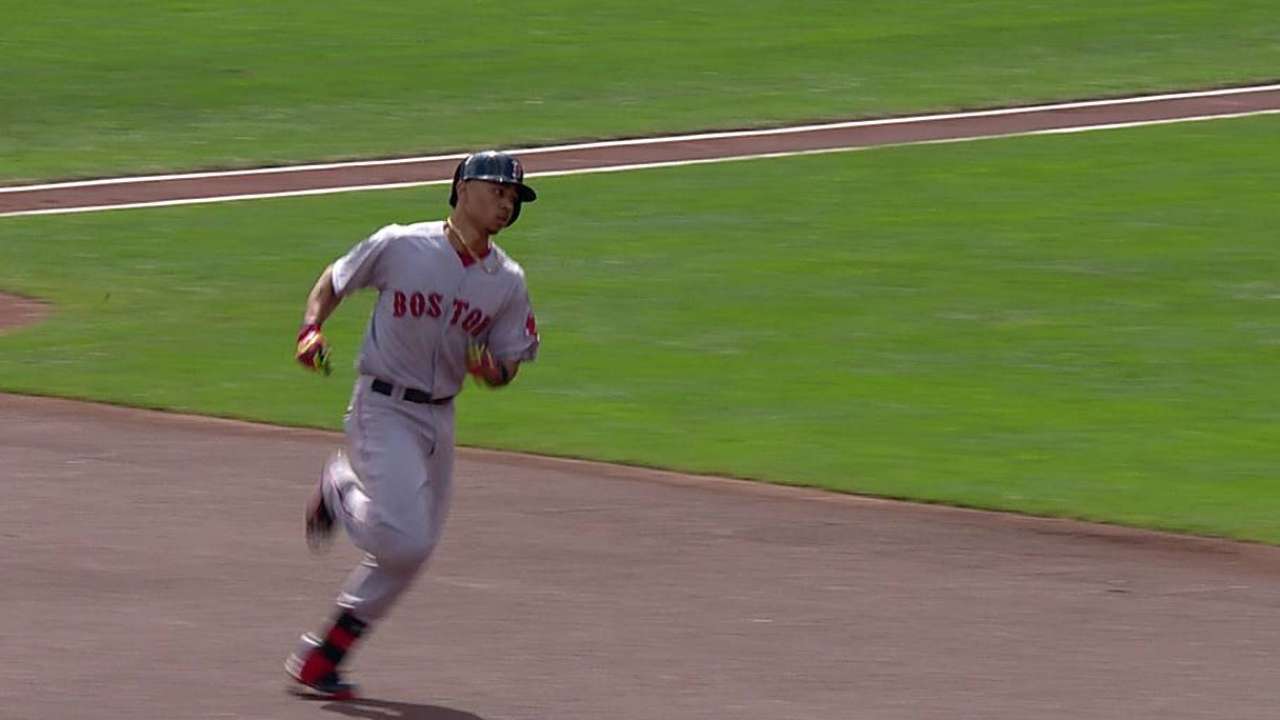 Top prospects
Betts has been a revelation, roaring through the farm system since being drafted out of high school in 2011. Considering how poised Betts looked at the Major League level late last season, it's hard to imagine the Red Sox will trade him, unless the return was so sizable that they couldn't resist.
Blake Swihart could be Boston's catcher of the future, but he probably needs some more at-bats at Triple-A Pawtucket.
Given the depth of highly touted young arms the Red Sox have (Henry Owens, Eduardo Rodriguez, Brian Johnson, Anthony Ranaudo, Matt Barnes), it's not hard to imagine Cherington would package at least one of them in a trade for a more established arm.
Rule 5 Draft
With the roster already at 40 and some more acquisitions on the way, it seems doubtful that Boston will make a selection in the Major League portion of the Rule 5 Draft, which will take place on Thursday in San Diego.
Big contracts they might unload
Victorino: The Red Sox owe the veteran right fielder $13 million in 2015, which is the final year of his three-year pact that brought him to Boston. Given that Victorino is coming off back surgery, it might be a long shot to expect another club would absorb his whole salary.
Cespedes: The right-handed slugger is due to earn $10.5 million, which isn't a bad price at all for someone with his power. There would be two main motives for trading Cespedes. The first would be to use him as a chip to acquire a front-line pitcher. The other would be to help clear the logjam in the outfield.
Payroll summary
The Red Sox could go well above their Opening Day payroll of roughly $156 million last season. In fact, owner John Henry is on record as saying the club would be willing to go over the $189 million luxury tax threshold if it means getting the type of pitchers it needs. Henry said the club can afford to "blow through" the luxury tax for isolated seasons. In other words, Boston wouldn't make it a habit.
Ian Browne is a reporter for MLB.com. Read his blog, Brownie Points, and follow him on Twitter @IanMBrowne. This story was not subject to the approval of Major League Baseball or its clubs.