Bullpen help at forefront after Toronto's recent moves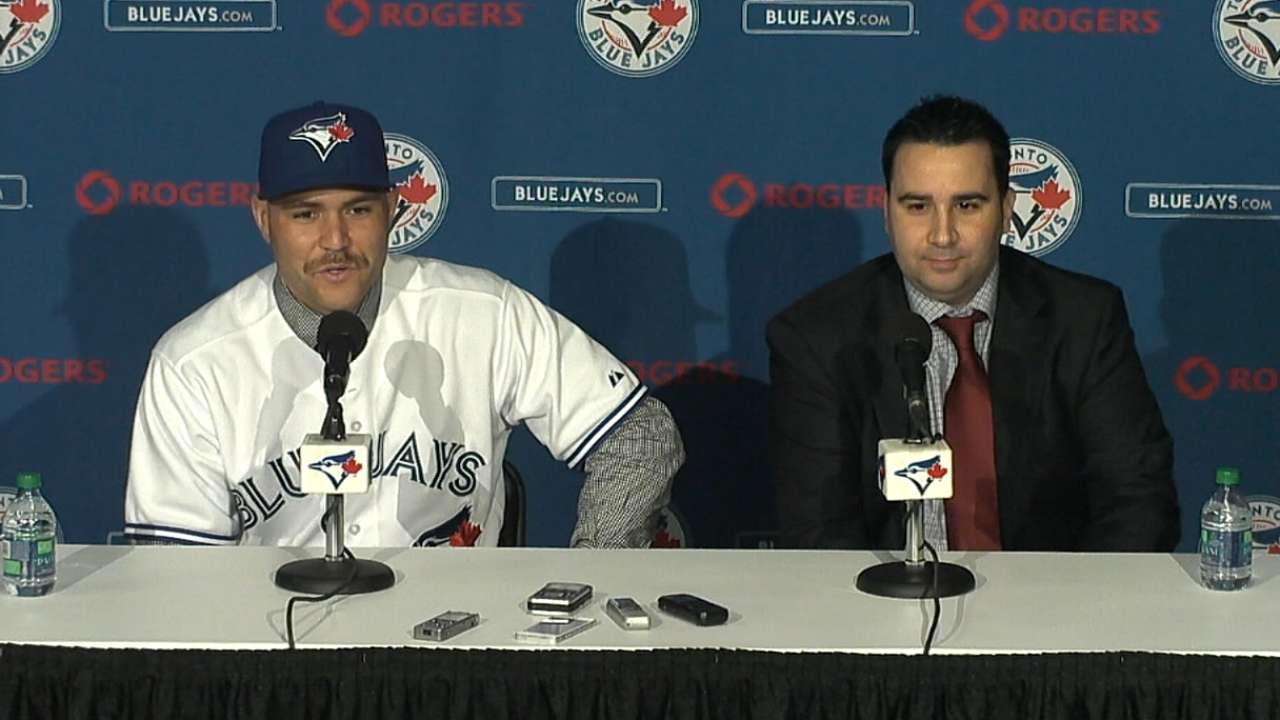 TORONTO -- Blue Jays general manager Alex Anthopoulos will head to the Winter Meetings in San Diego on Sunday afternoon with a clear focus on trying to improve his bullpen.
The heavy lifting of Toronto's offseason has been taken care of in recent weeks, but there is still plenty of work left to do. The club needs to add a bona fide closer and at least one right-handed setup man to a rather inexperienced group of relievers.
The positive thing for Anthopoulos is that he already has filled multiple holes on his roster, which means he can shift all of his attention to the Blue Jays' needs in late-inning relief.
"When you start the offseason, you may have five, six areas that you want to address," Anthopoulos said. "We've been able to knock some of those out, and now we can really focus our attention to the bullpen. It's probably a little easier to operate that way."
Anthopoulos began the offseason with a rather daunting task of trying to improve a roster that faded during the second half of the 2014 season. Toronto promised there would be changes after the disappointing finish, and it was only a matter of weeks before that statement proved true.
The Blue Jays' work began by signing catcher Russell Martin to the largest free-agent contract handed out by the organization. Toronto gave Martin a five-year deal worth $82 million, and the internal belief is that his addition will have a major impact on not only the lineup, but also the pitching staff.
Toronto filled its hole in left field on Wednesday night by acquiring Michael Saunders from the Mariners in exchange for left-hander J.A. Happ. The deal closed the door on a possible return for free agent Melky Cabrera, who reportedly is seeking at least five years on his next deal. Cabrera provides the better bat, but Saunders should help solidify the Blue Jays' defense while also adding some flashes of power.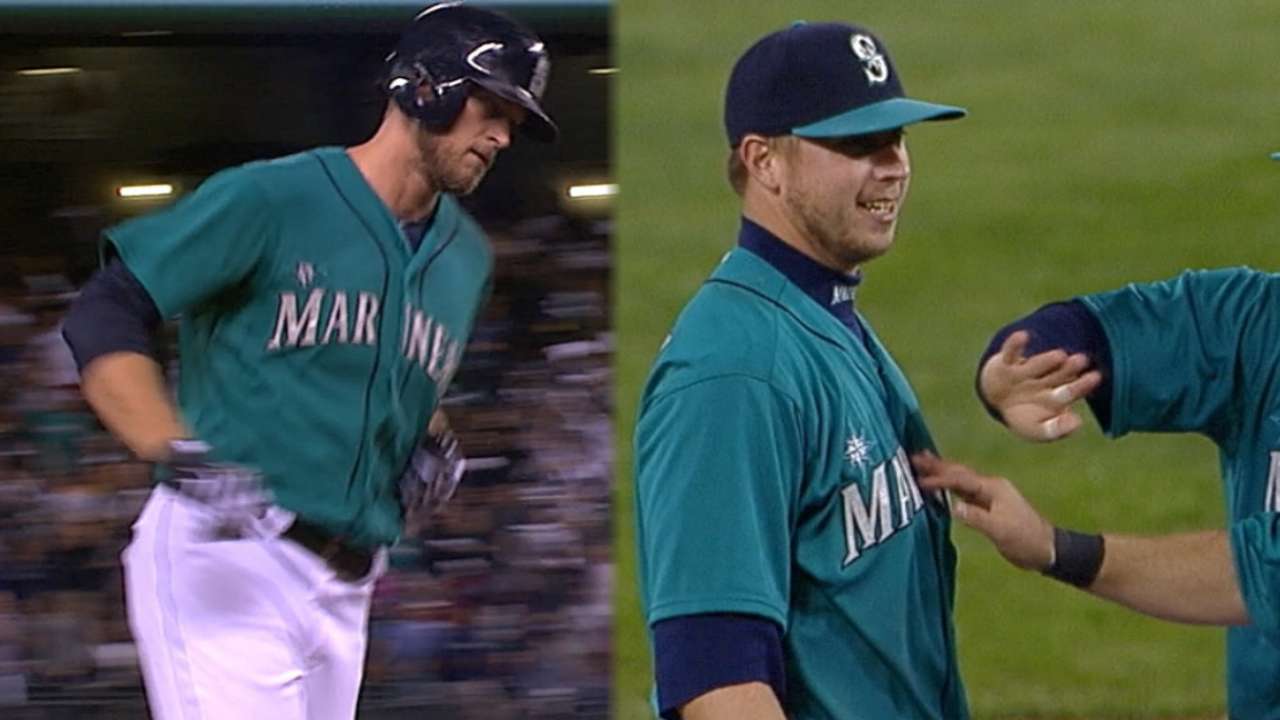 The Blue Jays made some other minor moves recently by signing first baseman Justin Smoak to a one-year contract worth $1 million and adding outfielder Ezequiel Carrera on a Minor League deal for additional depth. That leaves the bullpen as the clear No. 1 priority.
"We feel better about our position players right now," Anthopoulos said. "We feel pretty good about our offense. We'd still like to upgrade second base if we could. We feel pretty good about our rotation -- you can never have enough and you can never not improve, so we would still be open to doing that -- but we need to do some work in the bullpen. But at least we can really spend a little more time on that -- both through the trade and free-agent front."
Anthopoulos typically likes to get most of his work done before the Winter Meetings, and this year was no different. The trade with Seattle, along with the signings of Smoak and Carrera, was done in the days leading up to the annual Meetings, and there's a good chance Toronto will be relatively quiet in San Diego.
Toronto's GM could instead use his time at the Meetings to lay the groundwork with potential free-agent relievers while also assessing the trade market. Catcher Dioner Navarro has been available since the club signed Martin, and he could be used to acquire additional help in the bullpen.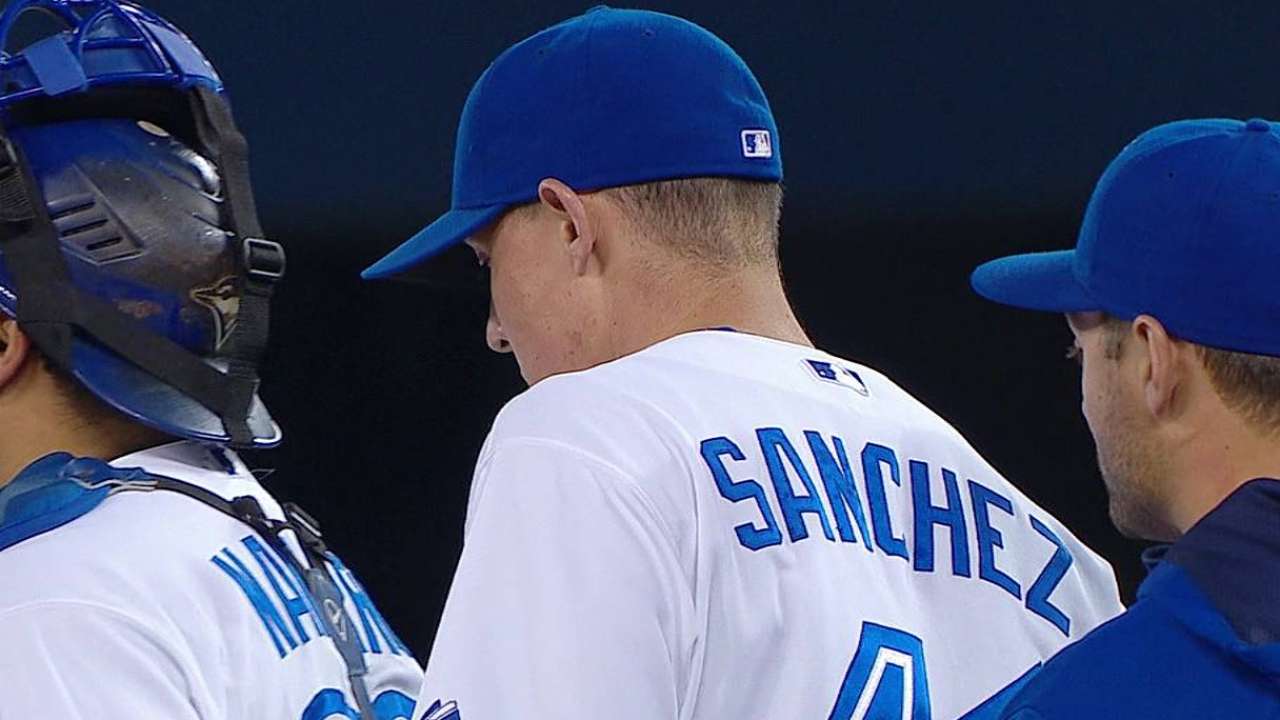 By adding a couple of relievers, the Blue Jays also will be able to move top prospect Aaron Sanchez into the rotation with far fewer concerns about the overall roster. Sanchez broke into the big leagues as a reliever, but his future is in the rotation and a spot became available when Happ was traded to Seattle.
Sanchez isn't guaranteed a job, but he will head into Spring Training as the early favorite for the final spot on the starting staff. He'll receive competition from swingman Marco Estrada and fellow prospect Daniel Norris, but the job appears to be Sanchez's to lose, which creates even more of a need for the addition of some hard-throwing relievers.
"Ideally, you'd love to have someone that is named and has the job," Anthopoulos said when asked if he needed a proven closer. "I don't think we're afraid to have candidates. If we think we have good relievers and guys that are all capable and we want it to be a competition, we'd be very open to that, too. We don't feel strongly that we need to have a closer named. We're more concerned about having good relievers."
Gregor Chisholm is a reporter for MLB.com. Read his blog, North of the Border, and follow him on Twitter @gregorMLB. This story was not subject to the approval of Major League Baseball or its clubs.