Rays could seek upgrade via trade at Meetings
Club will listen to any possible deals; veteran reliever likely on shopping list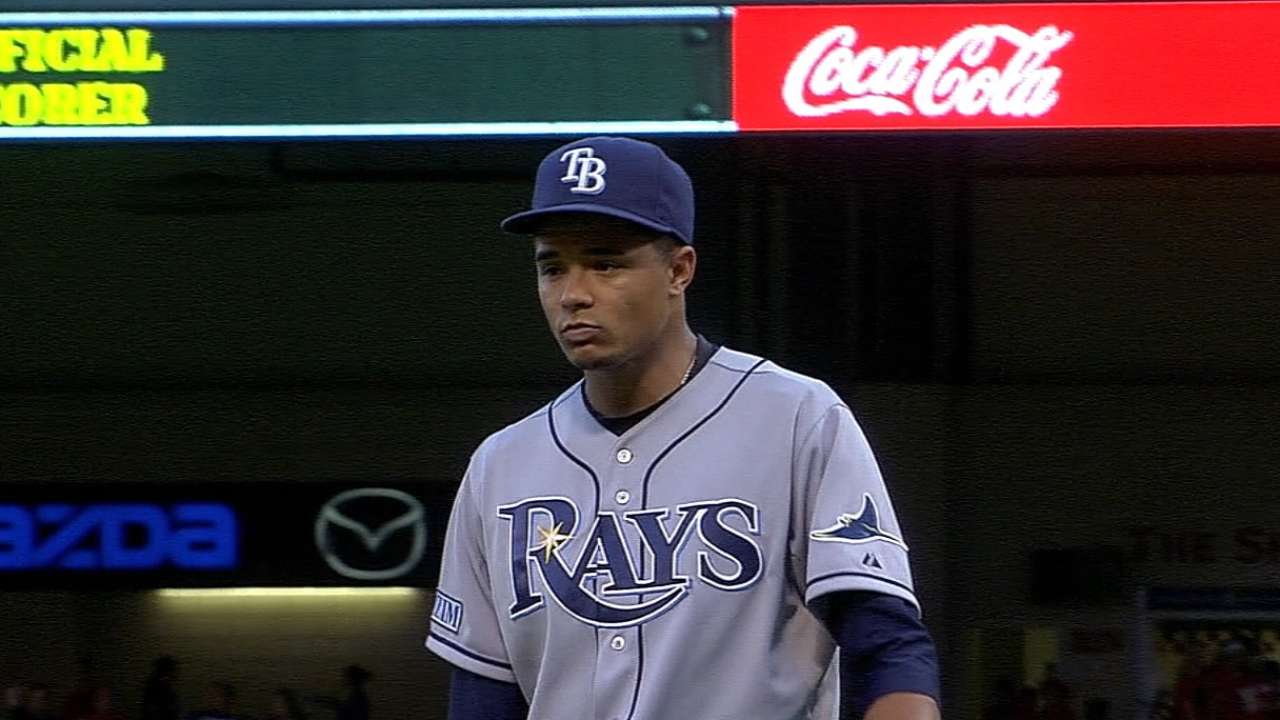 ST. PETERSBURG -- Tampa Bay knows that change is expected after the losing campaign it experienced in 2014. Thus, change is on the agenda as the Rays head to San Diego for baseball's Winter Meetings that begin on Monday.
On the flip side, the last thing the Rays want to do is overreact. They departed Port Charlotte, Fla., last spring picked by many to win the American League East, and even the World Series. That did not happen, which left Tampa Bay seeking answers in the offseason.
Given the fact that many of the players they expected to do so well are returning, the Rays must decide which of those players will rebound in 2015 and which ones won't. In that vein, Tampa Bay already has a healthy start in the culling process. The Rays have traded starter Jeremy Hellickson and relievers Joel Peralta and Cesar Ramos for prospects. Veteran catcher Jose Molina was designated for assignment -- meaning they will have to eat his $2.75 million 2015 contract -- and infielder Sean Rodriguez was traded to the Pirates.
In addition, they signed veteran reliever Ernesto Frieri.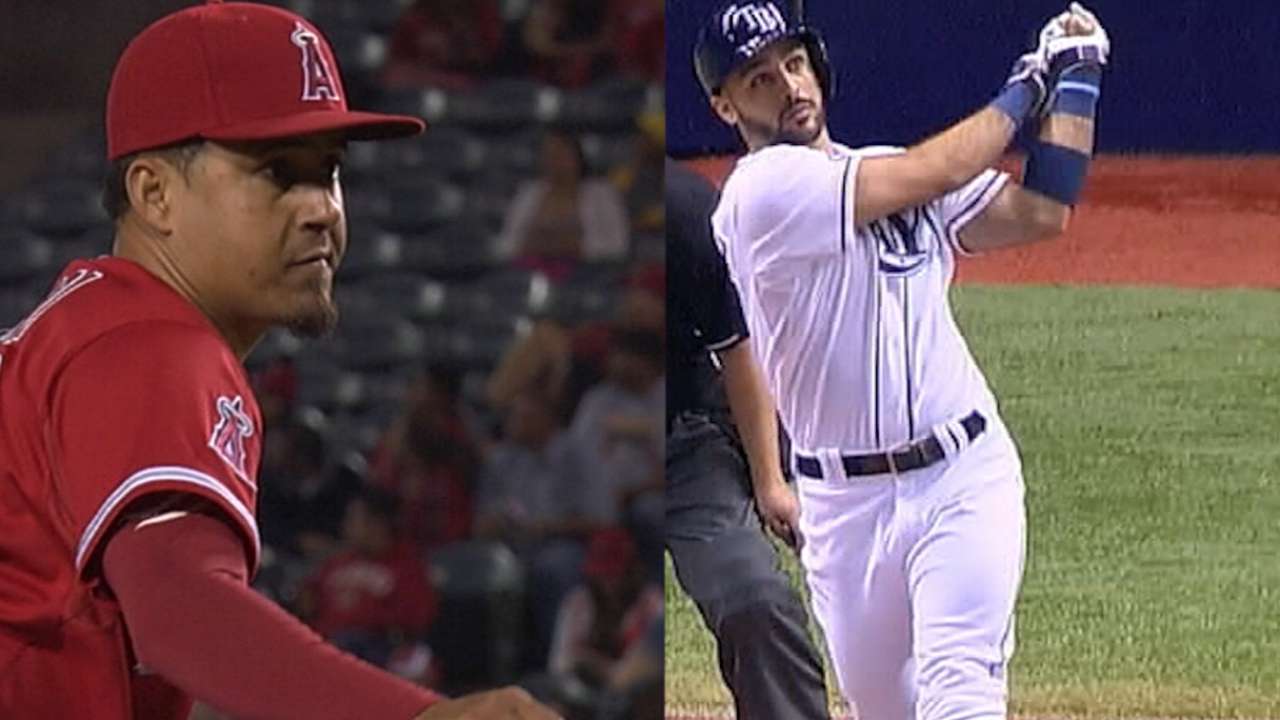 Like in recent years, the Rays will arrive at the Winter Meetings ready to listen to any possible deals. However, they won't bring along any self-imposed pressure to get things done. That's just the way they do business.
"The [Winter Meetings] provide an opportunity to focus on ways to improve our club," said president of baseball operations Matt Silverman. "All 30 teams share that focus, so the setting is ripe for collaboration and creativity."
Silverman is part of the Rays' offseason makeover. Formerly the team president, he's now the guy taking over Andrew Friedman's seat after Friedman headed to the Dodgers. So if anything, these Meetings will allow Silverman, along with others in new positions, to get better acclimated.
"It's also a good time for relationship building," Silverman said. "We continue to grow tighter as a department, and I'm confident we'll be an even stronger group after spending many days and nights together."
The Rays are also adjusting after manager Joe Maddon's departure to the Cubs, with Kevin Cash becoming the fifth skipper in franchise history on Friday.
Here is a quick glance at the Rays' situation heading into the Winter Meetings, which will take place from Monday-Thursday.
Club needs
Rotation: The starting rotation remains the strength of the team, with Alex Cobb, Chris Archer, Drew Smyly, Jake Odorizzi, Alex Colome and Nathan Karns all in the mix. Added help will come in the form of Matt Moore, who should be back with the team by the All-Star break after recovering from Tommy John surgery to his left elbow. Based on past experiences, the Rays will likely sign a veteran starter or two to a Minor League deal with an invitation to Spring Training. That way, they can have insurance at Triple-A Durham if they experience a wide-sweeping injury bug like they did early in 2014.
Bullpen: Jake McGee and Brad Boxberger will enter Spring Training as the 1-2 punch at the back end of the bullpen, and the team is hoping that former closer Grant Balfour can return to form, which he showed glimpses of in September. Though they've already added Frieri, and they have plenty of young arms, the Rays will be on the lookout for a veteran reliever who can pitch in high-leverage situations. But don't look for them to shop at the top of the market. They normally target guys rebounding from an injury or a bad season.
Designated hitter: Though the team is not likely to sign a classic DH -- they had troubles when they've tried in the past, see Pat Burrell and Luke Scott -- the idea of having a DH is better expressed in their desire to get better offensively. Unfortunately, offense is at a premium, so finding a top-of-the-line slugger will be difficult unless he comes through a trade. That doesn't mean it won't happen, though.
Who they can trade if necessary
Outfielder Matt Joyce: The veteran has power, but he's been limited primarily to at-bats against right-handed pitching. In addition, Joyce is arbitration-eligible after making $3.7 million last season. The question remains out there: What might Joyce do with his power if left alone to play every day? Teams might be willing to deal with Tampa Bay to find out the answer to that question.
Outfielder Desmond Jennings: The speedy 28-year-old is coming off a disappointing season in which his numbers lagged and he fought injuries. Though he remains in the team's price range, Kevin Kiermaier came on strong in 2014, planting the seed that the Rays might no longer need Jennings. The club must decide if it wants to give up on a player who looked like an all-world talent coming through the organization's farm system.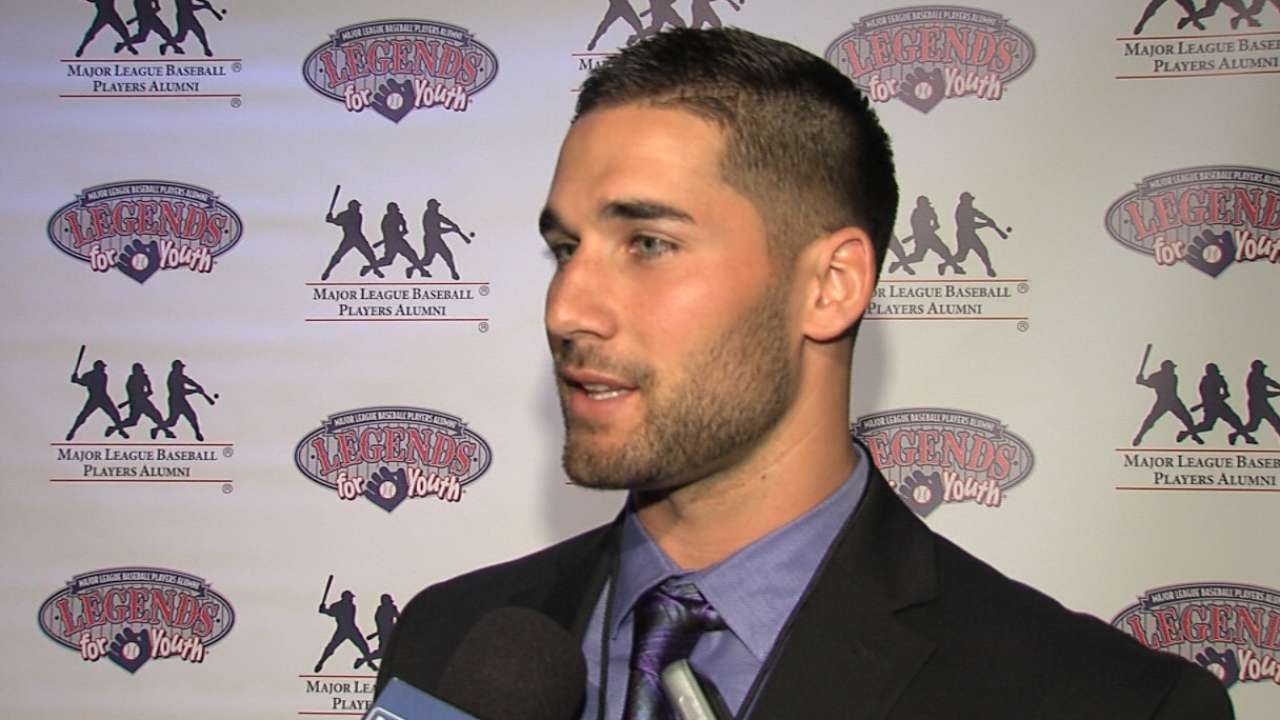 Top prospects
The Rays' Top 10 Prospects, as per MLB.com, are first baseman Casey Gillaspie, shortstop Willy Adames, right-hander Taylor Guerrieri, shortstop Hak-Ju Lee, right-hander Alex Colome, left-hander Enny Romero, catcher Nick Ciuffo, second baseman Ryan Brett, shortstop Andrew Velazquez and outfielder Justin Williams.
Tampa Bay has always looked at its farm system as the franchise's life blood, particularly where pitching was concerned. Envisioning the organization parting with top prospects is highly unlikely.
Rule 5 Draft
The Rays' 40-man roster is at 40 players, so they won't be active in selecting players unless a vacancy is created by trade prior to the Rule 5 Draft, which takes place on the final day of the Winter Meetings. However, they will hope that they did a good job of placing their farmhands at the right levels of the organization to best prevent other teams from preying on their young talent.
Big contracts they might unload
While most teams in baseball consider a big contract something higher than what the Rays consider it, the club must deal with big contracts relative to its situation. Among those names on Tampa Bay's roster are outfielder David DeJesus and Balfour.
The Rays long coveted DeJesus before acquiring him at the end of the 2013 season. He will be coming off an injury-plagued 2014 campaign and is due to be paid $5.125 million in 2015. DeJesus' upside for any team interested is he's a veteran presence in the clubhouse and can do a lot of different things on the field.
Balfour's failures during the early part of 2014, along with the emergence of McGee and Boxberger at the back end of the bullpen, would certainly seem to make Balfour disposable. While there's a belief by the Rays that the veteran closer can return to form in 2015, how wedded they are to that belief might be tested if another team wants to deal for him, since he's on the books to make $7.5 million next season.
Payroll summary
Under principal owner Stu Sternberg's guidance, the Rays have never adhered to any strict payroll rules. Though the vibe clearly suggests Tampa Bay's 2015 payroll will be well south of the team's 2014 Opening Day payroll of $76.8 million. That fact is not necessarily the worst news, since the Rays have historically performed better with lower payrolls.
Bill Chastain is a reporter for MLB.com. This story was not subject to the approval of Major League Baseball or its clubs.