MLB.com Columnist
Phil Rogers
Dodgers add twist to Lester sweepstakes
Cubs, Red Sox and Giants must contend with threat of free-spending club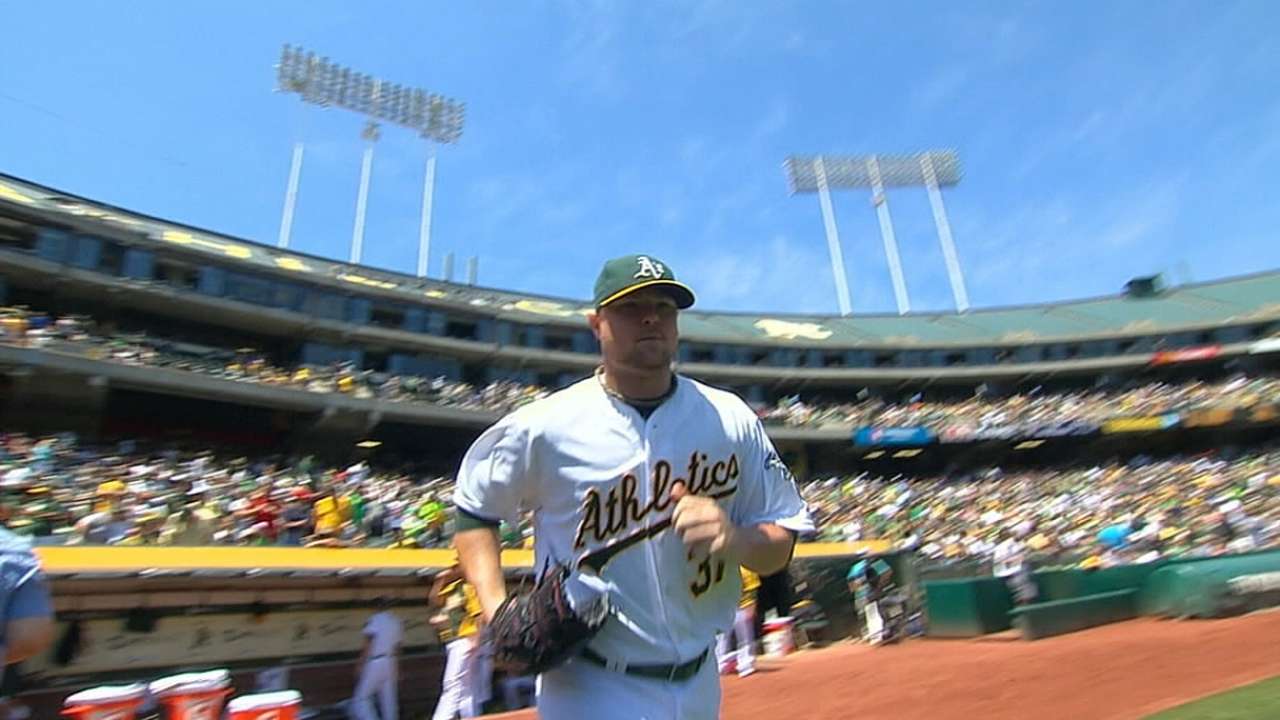 You could almost hear Theo Epstein gulp on Wednesday night, when it was reported that the Dodgers have entered the Jon Lester derby.
The only reason that Epstein wouldn't have is that this wouldn't qualify as that much of a surprise to him, probably. He's very good at anticipating the actions of the other 29 teams, and throughout his career, there's always been one he watched closer than others.
It was the Yankees when Epstein was in Boston. It has been the Dodgers since he joined the Cubs.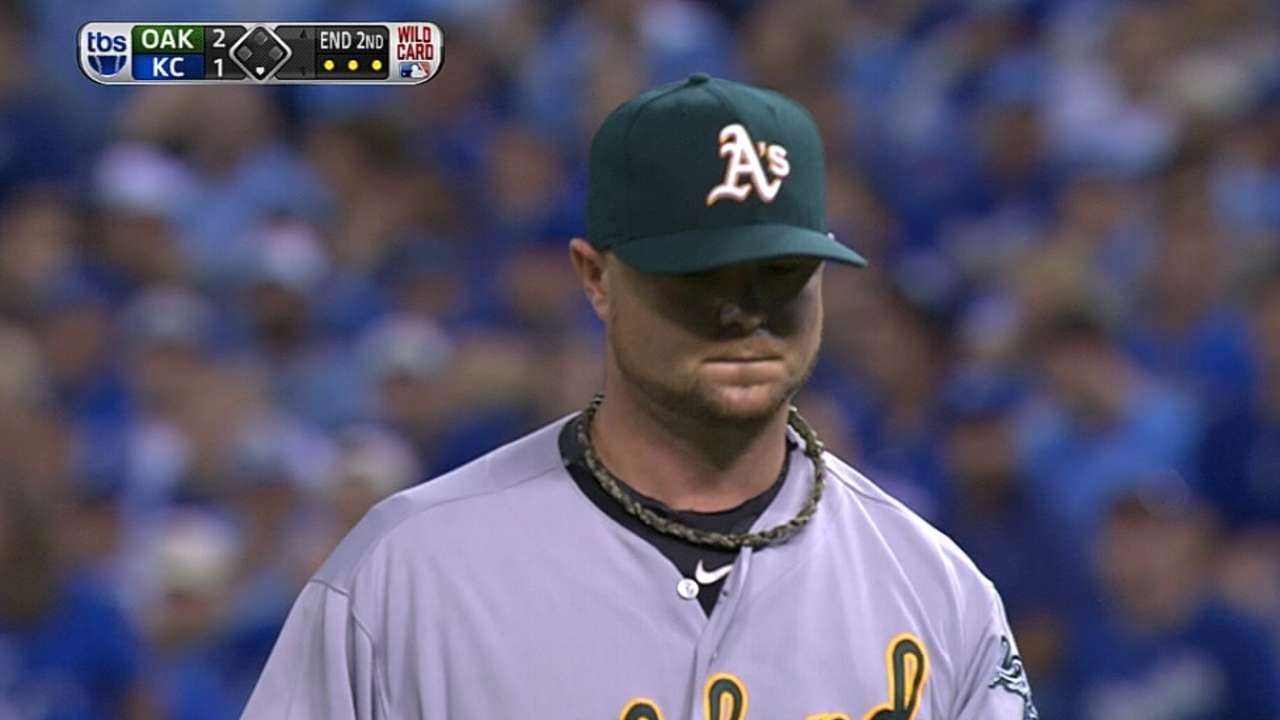 Two years ago, when few in the United States knew anything about him, Korean left-hander Hyun-Jin Ryu was coveted by the Cubs. They had scouted him extensively and felt that because of his age (25) and athleticism, he was a long-term fit who could speed their rebuilding. They also felt he was the best buy on the board in terms of talent for dollars.
But they had one big fear, and it proved founded. If the Dodgers were as sold on Ryu as they were, they would outbid them to get him. And that was exactly what happened.
Will that also happen with Lester?
Before Wednesday, the battle to sign the 30-year-old lefty had been between the Cubs, Red Sox and Giants. But reports started circulating that a fourth team had made a late entry into the bidding, and it turns out that team is the one that under its new ownership has done just about everything it wanted to do, except get to a World Series.
As strong as the Dodgers have been the last two years, their talent hasn't risen to the top in October, with a 6-10 record heavy on losses to the Cardinals. That's what Andrew Friedman was hired to address, and he's hit the ground running.
Imagine a rotation that includes Clayton Kershaw, Zack Greinke, Lester and Ryu.
That foursome has averaged 18.2 in WAR over the last two seasons -- topping the 18.0 mark that the Nationals' Jordan Zimmermann, Stephen Strasburg, Doug Fister and Tanner Roark put up last season, which was the best in the Majors for a group of four starters. Lester's big-game experience (84 postseason innings, including 21 terrific ones in three World Series starts) would give the Dodgers a counter to the dominance of the Giants' Madison Bumgarner if these rivals meet in October.
When you consider that Greinke can opt out of his contract after the 2015 season, it's not all that surprising that ultra-aggressive owner Mark Walter has empowered Friedman to chase the top free-agent starters on the market.
Money is seldom an issue for these guys.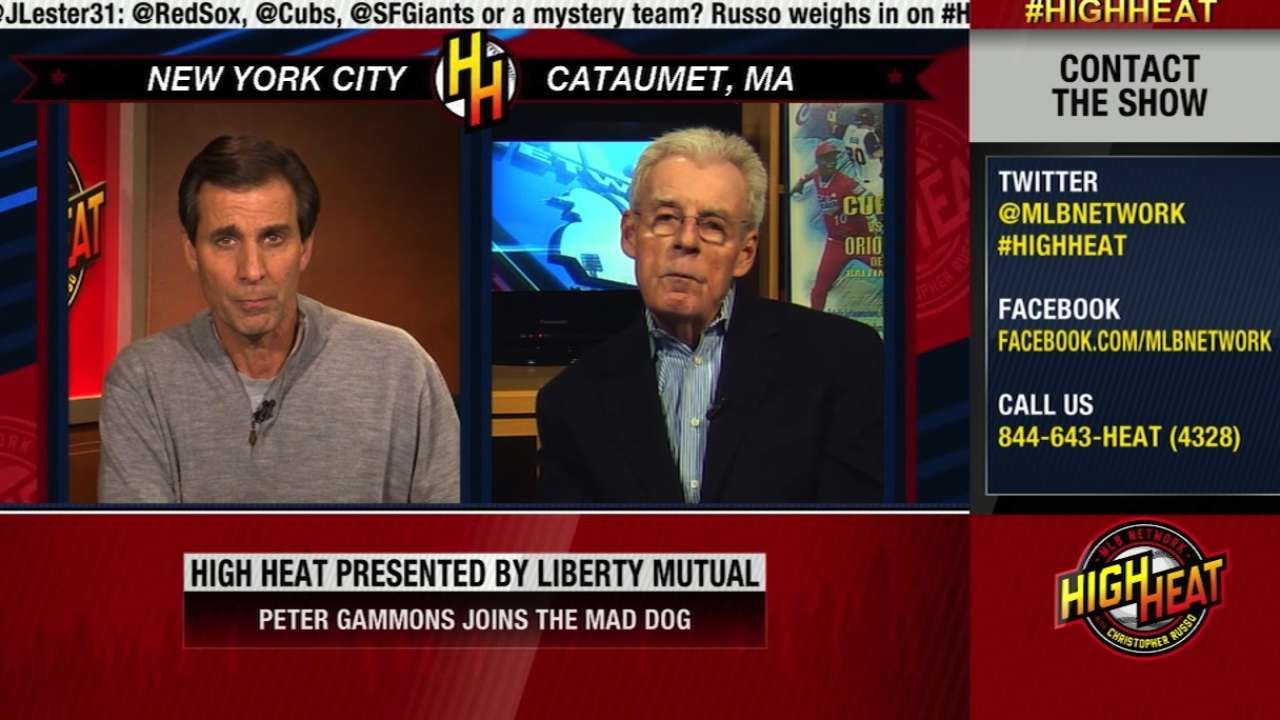 With 17 players currently signed to contracts -- including Cuban question marks Alexander Guerrero and Erisbel Arruebarrena -- and another seven eligible for arbitration, the Dodgers already figure to pay out $225 million in player salaries next season. While pursuing Lester, they're also reported to be in talks with free-agent lefty Andrew Miller, and they have a conspicuous need for a shortstop to replace Hanley Ramirez.
Sure, they are trying to clear up their outfield overload. But if they do deal Matt Kemp at the Winter Meetings, as MLB.com's Ken Gurnick writes that they might, how much of the $108.25 million due him will they have to underwrite?
If the Dodgers do land Lester or another big-ticket arm, they could become the first team on the planet with a payroll north of $250 million.
This isn't to say that the Cubs, the Red Sox and the Giants are going to stop dreaming about Lester. If anything, the Dodgers' participation might make all of them dig a little deeper or be a little more creative to get him.
One interesting twist is that the Cubs are among the teams trying to convince backup catcher David Ross to leave the Red Sox, who maintain their dialogue with him. Ross caught Lester when he twice outpitched Adam Wainwright in the 2013 World Series and was behind the plate for 18 of his 21 starts last season.
The Cubs loved the intangibles they got from 33-year-old backup John Baker last season, but they just non-tendered him. Maybe they'll bring him back if they can't get Ross. But the task for the moment is doing everything they can to get Lester to fall in love with the idea of pitching before ivy-covered walls. That job just got a lot more problematic with the Dodgers in the mix.
Phil Rogers is a columnist for MLB.com. This story was not subject to the approval of Major League Baseball or its clubs.