MLB.com Columnist
Mike Bauman
No wrong choice for Lester, whatever he decides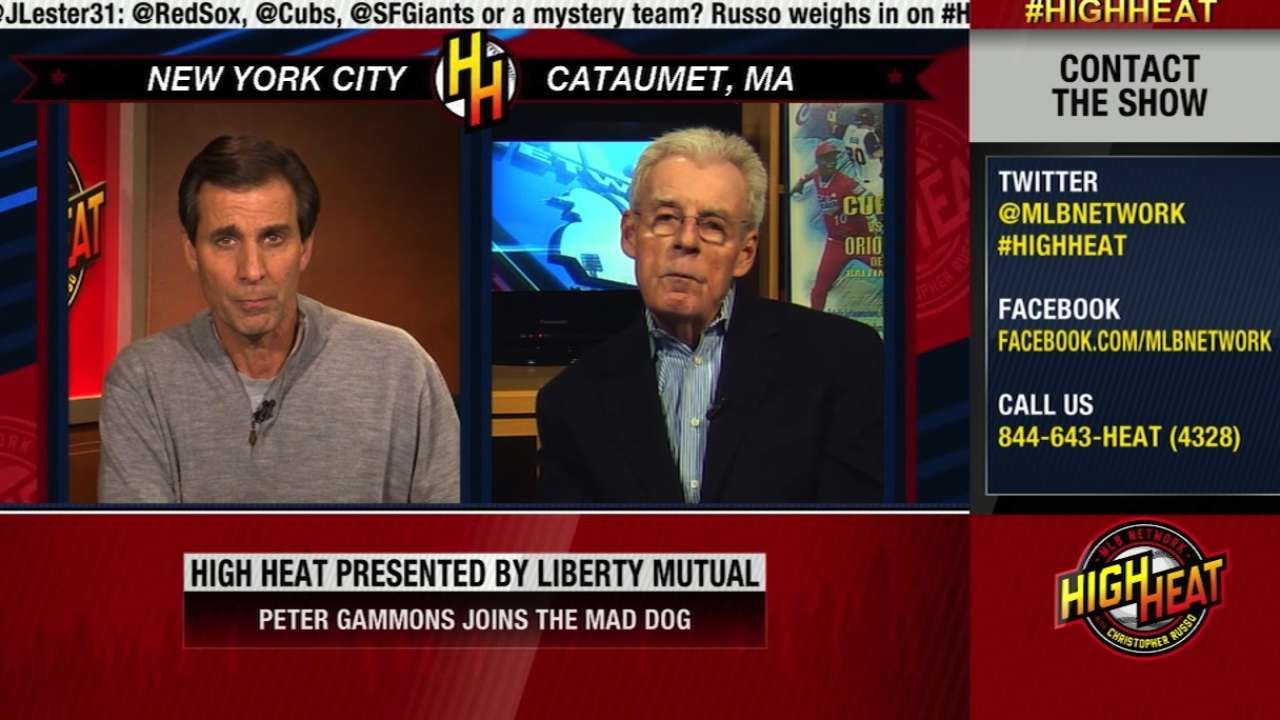 The final phase of the Jon Lester Derby raises the question: What do the San Francisco Giants, the Chicago Cubs and the Boston Red Sox have in common?
The usual answer would be "very, very little." But the answer in December 2014 is this: All of them could really use front-line starting pitching.
These teams are among the presumed finalists for the services of Lester, the top left-hander in the free-agent class.
The clubs are coming from dramatically different places. The Giants have won three World Series in the last five seasons. The Cubs, on the other hand, have not won a World Series since Teddy Roosevelt was president. The Red Sox have been yo-yoing their way through recent seasons -- last place in 2012, World Series champions in 2013, last place in 2014.
The Red Sox, however, have already made major free-agent moves, signing former Giants third baseman Pablo Sandoval and former Dodger Hanley Ramirez. This Boston club is obviously intent on moving back to the top of the American League East in 2015.
But to do that the Red Sox will have to add quantity, as well as quality, to their rotation. At this point it can be safely said only that their rotation will include Clay Buchholz and Joe Kelly.
The Giants, World Series champions though they are, will also have to add both talent and numbers to their rotation. There is a limit to how often even Madison Bumgarner can pitch. Matt Cain has been a rotation mainstay, but he'll be coming back from elbow surgery. And Tim Hudson is a crafty veteran, but he'll be turning 40 in July. Yusmeiro Petit, invaluable in the postseason as a long man, could step into a rotation spot, but the Giants would still have to add pitching.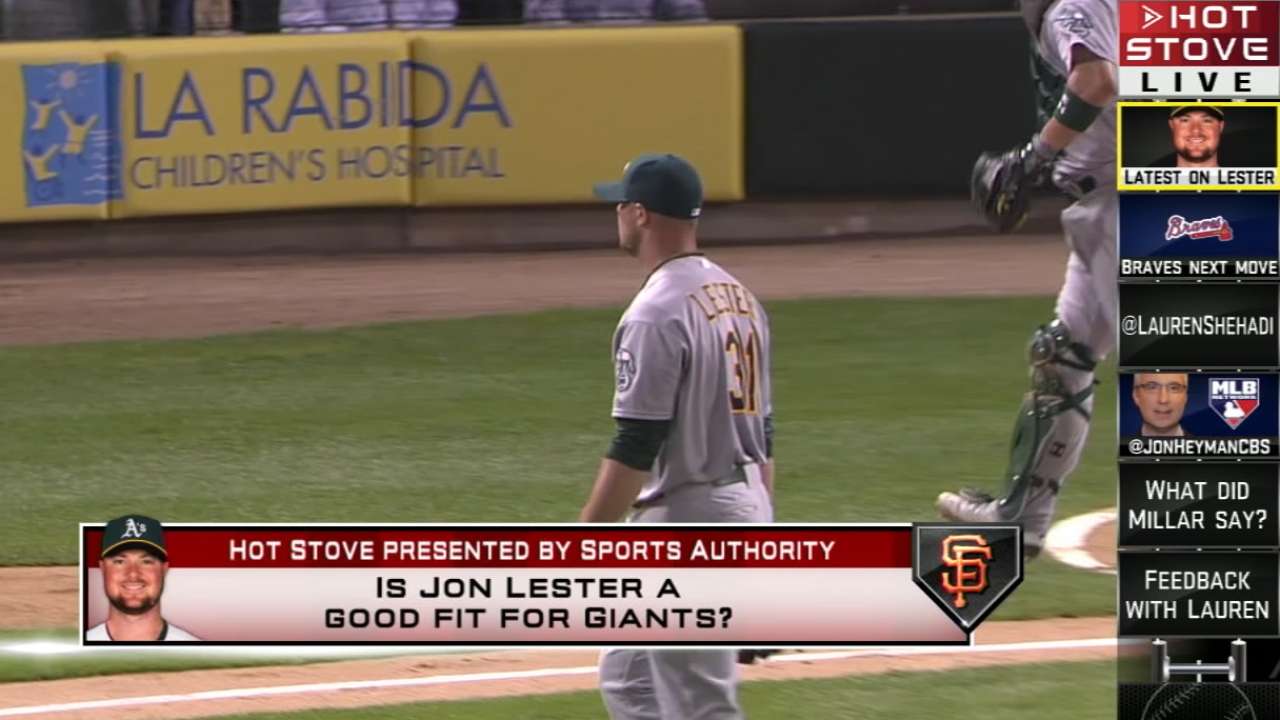 The Cubs could fairly be mentioned as a contending team if they add top-shelf starting pitching. They already have baseball's most impressive collection of hitting prospects, and they have added a manager, Joe Maddon, who is at the head of his own class.
The Cubs have made the highest reported bid for Lester's services -- $138 million over six years. They also have a connection of their own with Lester: Theo Epstein, president of baseball operations, and Jed Hoyer, executive vice president and general manager, are both alumni of the Boston front office.
There have been recent reports that the Dodgers have entered the chase, though they don't fit the profile of a team that absolutely must add starting pitching. They have two No. 1 starters -- Clayton Kershaw, who has three Cy Young Awards, and Zack Greinke, who has one. Their five rotation spots all seem capably filled.
Still, this is a club with impressive resources and a proven willingness to spend serious money in pursuit of front-line talent. Any rotation on the planet would be improved by the addition of Lester. And if the Dodgers could land him, then obviously, the Giants couldn't.
No matter which team Lester chooses, at least two of the bidders for his services will still be in need of starting pitching. Those clubs will obviously be disappointed by not acquiring Lester, but they will be even more motivated to acquire pitching. This will be very good news for Max Scherzer and James Shields, in particular, but it will have a ripple effect that will benefit every starter on the market.
The bidding for Lester is nearing the standard set by Greinke's deal with the Dodgers -- $147 million over six years. That's good news for the rest of the free-agent pitchers, as well. The market remains robust, both as a matter of competition and as a financial issue.
Lester, meanwhile, can't go wrong. In the current group of bidders, there is nowhere he can go and be accused of simply selling out for the money. He already has two World Series rings with Boston. San Francisco wins everything in even-numbered years. And the Cubs are, it can safely be said, a growth stock, a team with a future that is more than vague promises.
And nobody could argue with the Dodgers as a destination, either. They might be postseason underachievers, but their prospects are undeniable.
One way or another, Lester and his new contract will set the current market. The need for starting pitching is the common denominator. Based on the early bidding, this is a very, very good market for quality starters -- and their agents.
Mike Bauman is a national columnist for MLB.com. This story was not subject to the approval of Major League Baseball or its clubs.