Reports: Dodgers making bid for Lester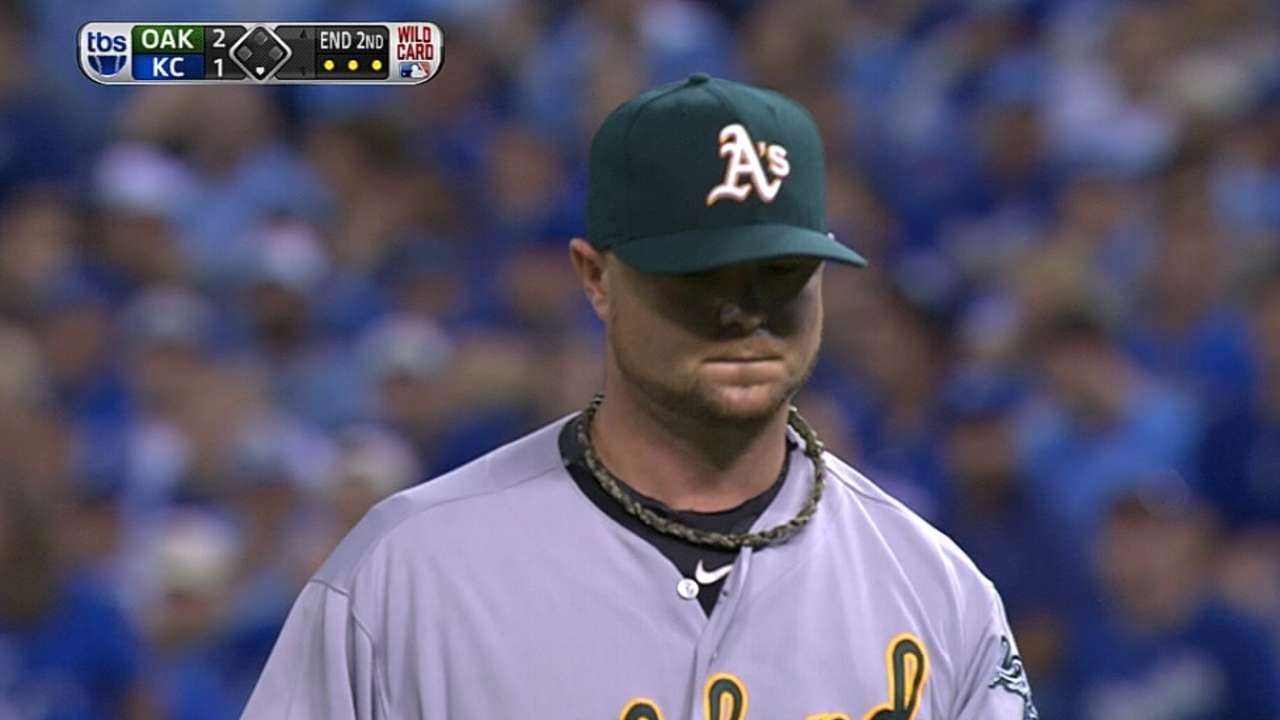 LOS ANGELES -- The Dodgers, who already have a pair of pitching aces, apparently are trying to add another, as multiple media outlets claim they are a late suitor for free agent Jon Lester.
Lester, 31 next month, would join left-hander Clayton Kershaw and right-hander Zack Greinke, both Cy Young winners, in a rotation that also includes lefty Hyun-Jin Ryu and righty Dan Haren. Ryu is the only one who hasn't been an All-Star in his two Major League seasons, after being a multiple All-Star in Korea.
Lester went 16-11 with a 2.46 ERA in 2014, splitting time between the Red Sox and Oakland, where he was traded with Jonny Gomes at the July 31 Deadline for Yoenis Cespedes.
A three-time All-Star, Lester finished fourth in Cy Young voting this year and in 2010. In a nine-year career, he is 116-67 with a 3.58 ERA and pitched on both of Boston's recent World Series-winning clubs, going 3-0 with a 0.43 ERA in three World Series starts.
Lester had been linked to the Cubs, Red Sox, Braves, Giants and Cardinals. Going all-in with starting pitching is a trademark of current Dodgers president Stan Kasten, who utilized that strategy when he ran the Braves and Nationals.
With no Minor Leaguer knocking on the door, the Dodgers would be turning to free agency in part because Greinke can opt out of his contract after the 2015 season and Haren has one year remaining. Kershaw can opt out of his contract after 2018, which is the final year of Ryu's deal. Kershaw, Greinke and Haren were healthy in 2014, but Ryu was sidelined twice with shoulder issues.
The Dodgers' new management team had stated that starting pitching was one area to address this offseason after the retirement of Josh Beckett. During the season, the club traded for journeymen Roberto Hernandez and Kevin Correia to fill the fifth starter's spot.
Monday night, general manager Farhan Zaidi said the team's flurry of incremental improvements made in recent weeks provided depth that could lead to "needle-moving moves" later.
Ken Gurnick is a reporter for MLB.com. This story was not subject to the approval of Major League Baseball or its clubs.