Harvey on board with Mets' plans for him in 2015
Club will find ways to limit righty's innings so he could potentially pitch in playoffs
NEW YORK -- In the past, Matt Harvey has battled with the Mets over aspects of his rehab from Tommy John surgery. Not now. Nearly 14 months removed from the operation that derailed his rise as one of baseball's best pitchers, Harvey is "completely on board" with the Mets' plans to limit his workload next season.
"We fight so hard during the season to make the playoffs, and obviously everybody who's going to be playing is going to have the playoffs on their mind," Harvey said Wednesday after working out at Citi Field. "The last thing I would want to do is have to sit on my hands not being able to pitch in the postseason. Whatever needs to be done to get us there, I'm all for."
Four months away from Opening Day, Harvey insists he is entering fully into "baseball mode." The 2013 All-Star Game starter for the National League has been spending six days a week at Citi Field to work his arm and body into shape, with plans to ramp up those activities later this month. In January, Harvey will report to agent Scott Boras' Newport Beach, Calif., workout facility to round fully into game shape. In February, he plans to report early to Spring Training in an effort to face live hitting sooner than he otherwise would.
"I haven't faced a hitter in a long time," Harvey said. "The way the ball's coming out, the way everything feels, it's completely normal. I've obviously had tons of time to get my body into shape, so maybe even better."
The only lingering questions are how effective Harvey will be when he returns, and how much he will be able to pitch over the course of the summer.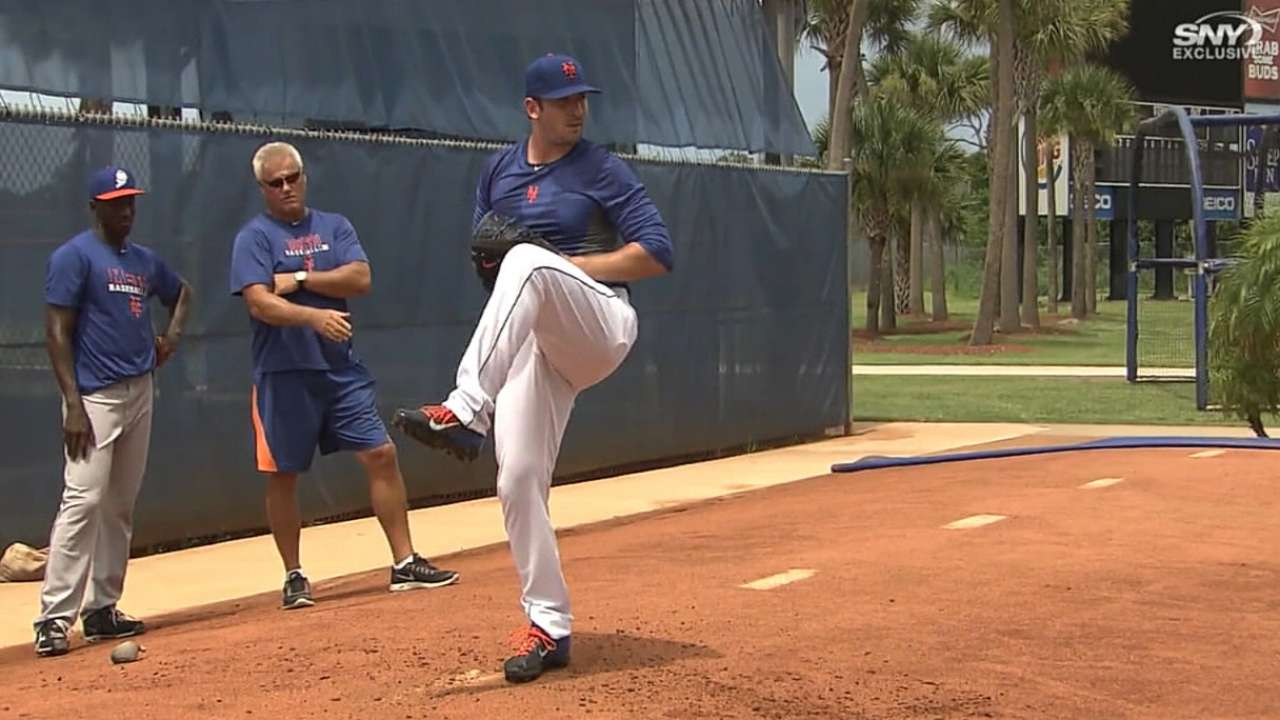 The first of those is unanswerable until April. Though Harvey will be more than 17 months removed from surgery when he takes the mound in April, and though Tommy John patients typically recover all of their velocity within a year, those same pitchers tend to struggle with their command up to 24 months after surgery. It is therefore reasonable to expect regression from the 2.27 ERA Harvey posted over 26 starts in 2013.
The second question is something the Mets will answer as they go along. Though Harvey has spoken only briefly with general manager Sandy Alderson regarding his usage, it appears most likely that the Mets will find creative ways to limit Harvey's innings -- be it a disabled-list stint around midsummer or a regular regimen of skipped starts. Those strategies will allow Harvey to pitch both in April and -- more importantly -- in the postseason if the Mets qualify.
"I don't think it's going to be easy to skip starts," said Harvey, who admitted that he will not reach 200 innings. "I don't think any pitcher is really going to want to do that. But to be able to pitch in October is more important.
"I'm just happy to be healthy again, and play. Missing a year is tough. As a competitor, as an athlete, the last thing you want to do is miss an entire season. It was a struggle not being out there every five days with my teammates. We're all excited. I'm especially excited to compete again."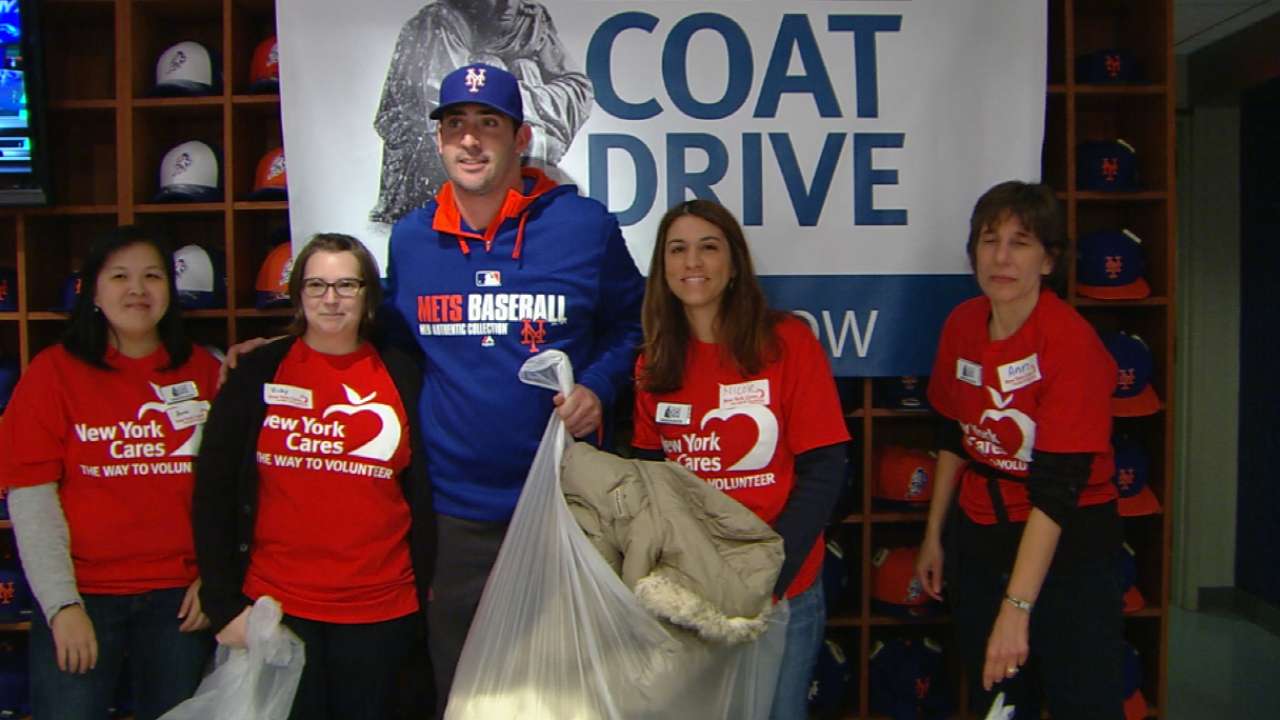 For the first time in Harvey's tenure, he and the Mets are talking openly about October as a realistic expectation. Less than a year after irking the team by insisting upon rehabbing in New York instead of Port St. Lucie, Fla., Harvey appears on board with everything the Mets are doing. He brushed aside a question about his priorities on Tuesday, citing October multiple times in his answer.
"The goal is to make it to October and continue through October," Harvey said. "I'm not saying I'm not going to go to a Rangers game or a Knicks game again, but obviously baseball mode is big for me.
"Our goal is [to last] longer into October than everybody else."
Anthony DiComo is a reporter for MLB.com. Follow him on Twitter @AnthonyDicomo. This story was not subject to the approval of Major League Baseball or its clubs.