Source: A's have multiple suitors for Moss
Indians aren't the only club interested in trading for the versatile veteran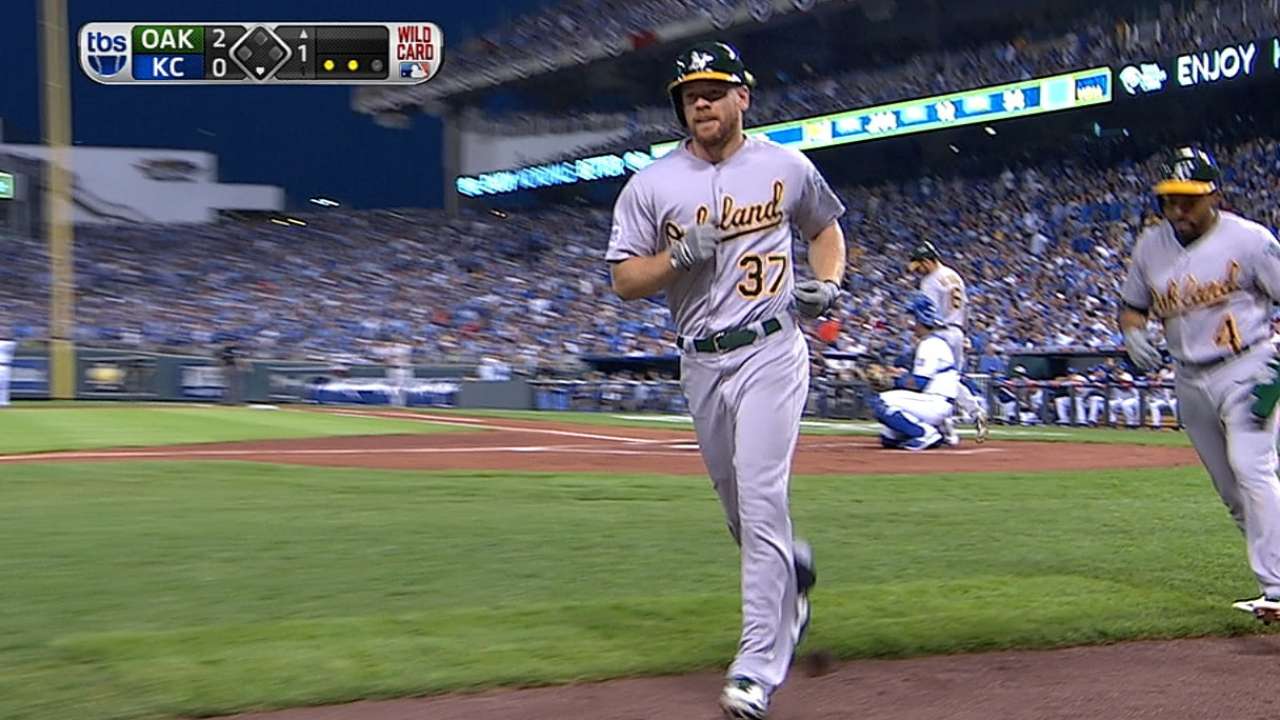 OAKLAND -- The A's are actively engaging in further trade talks, this time with the Indians, who have expressed interest in Brandon Moss, a source told MLB.com on Wednesday.
However, another source said other teams are in on the slugger, too, and nothing appears imminent.
That could quickly change, of course, and any deal involving Moss would be yet another big blow to the heart of the A's clubhouse, which already lost third baseman Josh Donaldson in a trade with the Blue Jays last week. Moss and Donaldson combined for 54 home runs in each of the past two seasons.
But the A's are getting younger, and the 31-year-old Moss, with an expected salary of around $7 million in 2015, became expendable when the club acquired DH/first basemen Billy Butler and Ike Davis. Oakland also has Stephen Vogt and Nate Freiman as first-base options.
Still, Moss' absence would create another gaping hole in the A's lineup. He hit just .234 in 2014 but had 25 home runs -- after totaling 30 the year before -- while battling a right hip injury that required offseason surgery down the stretch.
The A's already reeled in three prospects in the Donaldson trade, along with third baseman Brett Lawrie, but are seeking more to fill out their farm system as they restock for the future. It's likely, then, they're wanting just that in a potential Moss trade.
The club has also already been rumored to be in discussions with several clubs, including the White Sox and Red Sox, for a trade involving right-hander Jeff Samardzija.
Jane Lee is a reporter for MLB.com. This story was not subject to the approval of Major League Baseball or its clubs.