Braves sign reliever Johnson to one-year deal
Righty struggled in 2014 with A's, Tigers after saving 101 games with O's in '12-13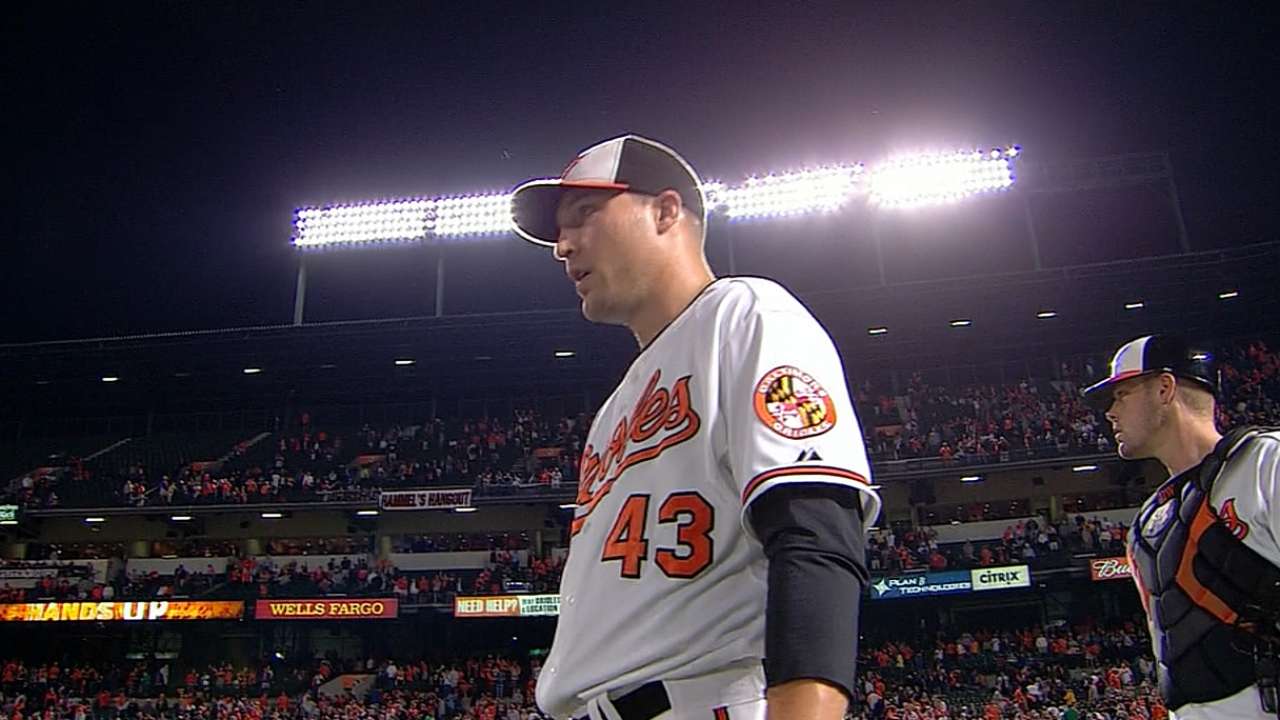 ATLANTA -- While the Braves are well aware of the struggles Jim Johnson experienced this past season, they are hoping the former All-Star closer proves to be a low-risk, high-reward addition to their bullpen.
The Braves signed Johnson on Wednesday to a one-year, $1.6 million contract that includes up to $900,000 in incentives. John Hart, Atlanta's president of baseball operations, hopes the deal proves to be a bargain for the club and an opportunity for the pitcher to re-establish a value that provided him a $10 million salary in 2014.
"This is a guy who has been a very good reliever for a number of years," Hart said. "When he had an opportunity to save games in Baltimore, he was effective. Then, he had a bad year. We saw this as an opportunity to get a real upside play. For the player, I think he gets a restart."
Johnson should certainly welcome the opportunity to distance himself from the 2014 season, during which he produced a 7.09 ERA over 54 combined appearances with the A's and Tigers. Over the two previous seasons, the 6-foot-6, 240-pound hurler had stood as the only closer in the Majors to total more saves (101) than Atlanta's Craig Kimbrel (92).
Multiple scouts and executives have said confidence appeared to be an issue for Johnson, who had spent his entire professional career in the Orioles' organization before being traded to the A's last December. But at the same time, there were concerns about his once-effective sinker, which consistently proved to be flat most of this past season.
As the Braves evaluated Johnson, they felt he could benefit from the influence of Roger McDowell, Atlanta's pitching coach who has had previous success helping pitchers gain confidence with the sinker.
"Roger McDowell was a huge reason why we signed [Johnson]," Braves assistant general manager John Coppolella said. "He's helped many other pitchers like Jim. We feel Jim is going to get back to where he was. We think he'll have a good opportunity to help a good bullpen."
While the Braves hope Johnson proves he is capable of being Kimbrel's primary setup man, they plan to ease him into the role by giving him some appearances in the sixth and seventh innings during the early portion of the season.
Johnson proved to be one of the game's best closers as he converted 101 of 113 save opportunities and produced a 2.72 ERA over the 145 appearances he made for the Orioles from 2012-13. Opponents hit .247 and recorded a .305 on-base percentage against him during that span.
All seemed to be right in Johnson's world until he was shipped to Oakland and introduced to a fan base that did not welcome his arrival to serve as a replacement for former closer Grant Balfour, who had exited via free agency over the winter.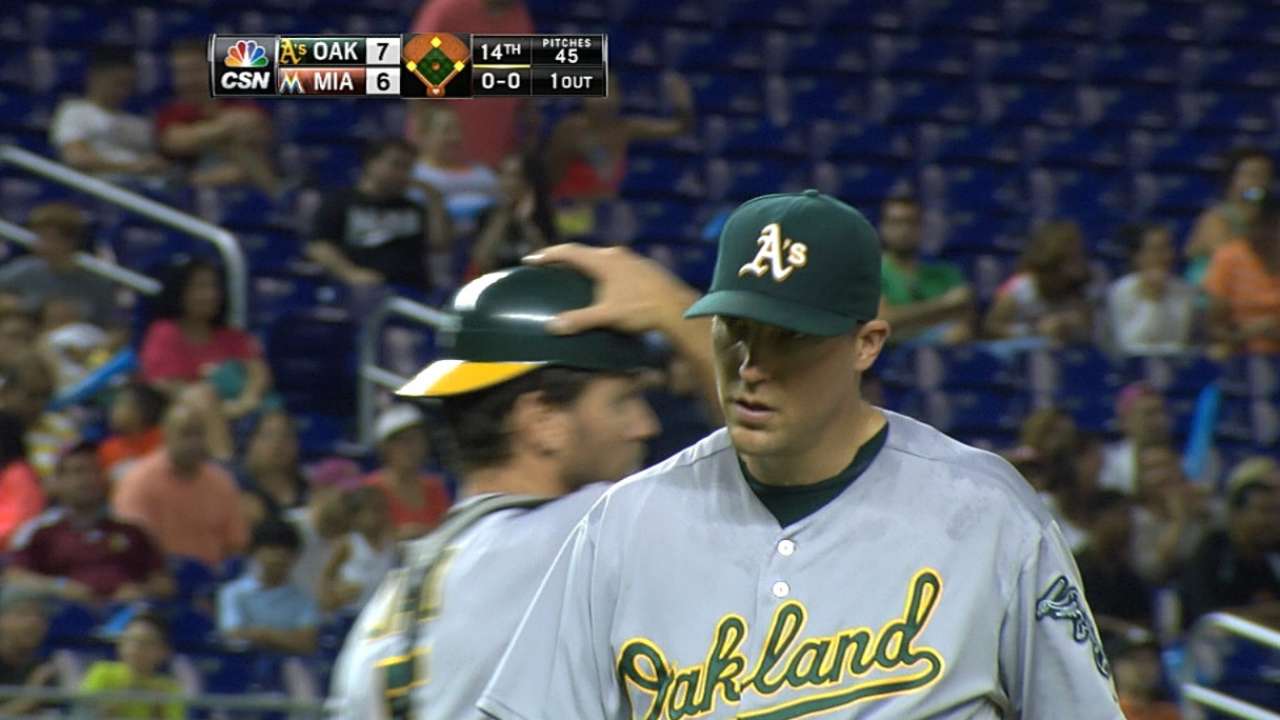 When Johnson allowed multiple runs in his first two appearances of the season and three of his first five, the Oakland fans vociferously expressed their displeasure and the A's opted to remove him from the closer's role less than two weeks into the season.
With his confidence damaged, Johnson ended up posting a 7.14 ERA and converting just two of three save opportunities over the 38 appearances he made before the A's released him on Aug. 1. The Tigers signed him five days later and then watched him produce a 6.92 ERA over 16 appearances.
The .423 on-base percentage that Johnson surrendered last year was influenced by the career-high 35 walks he issued. He had walked a total of just 33 batters the two previous seasons combined.
Johnson and David Carpenter currently sit as the most likely candidates to handle most of the seventh- and eighth-inning duties for Atlanta next year. But the Braves have indicated that they will continue to search for at least one more potential setup man via trades or the free-agent market.
Mark Bowman is a reporter for MLB.com. This story was not subject to the approval of Major League Baseball or its clubs.