In home stretch, Lester race gets late entrant
With multiple clubs in running, source indicates decision could come soon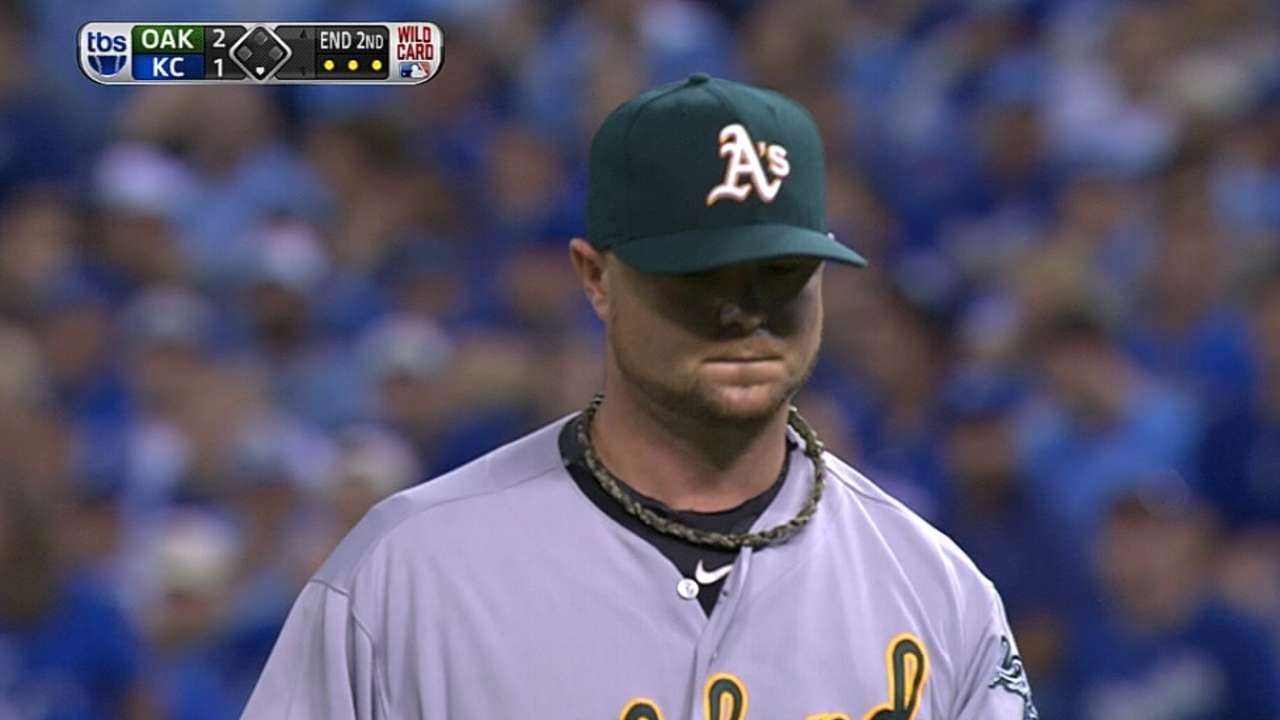 BOSTON -- Jon Lester is approaching the final round of contract negotiations with multiple teams, and the left-hander could sign a deal before the week is out. However, there is no guarantee that will happen, and also no deadline, a source told MLB.com.
There's at least a chance it will be several more days -- perhaps even a week -- until Lester chooses his next club. The Red Sox, Cubs and Giants have appeared to be the top suitors, but WEEI.com, the website for a Boston sports radio network, cited "multiple sources connected to teams interested in Lester" indicating the Dodgers had entered the bidding for the left-hander's services. At this point, the situation remains fluid and hard to predict.
The process is still playing out, and the source said it will reach "a natural conclusion" rather than being at the mercy of a time-stamped deadline.
At this stage, teams are trying to put their best foot forward, which often includes getting approval on a final offer from ownership.
Thus far, Lester has met with the Red Sox, Cubs, Giants and Braves. To date, every meeting Lester has had with prospective teams has taken place near his offseason home in suburban Atlanta, with the exception of his trip to Chicago to meet with the Cubs.
There could still be another team or two that Lester meets with prior to the Winter Meetings, which start on Monday in San Diego.
CSNNE.com's Sean McAdam reported that the Cubs offered Lester $138 million, while the Red Sox went as high as $130 million.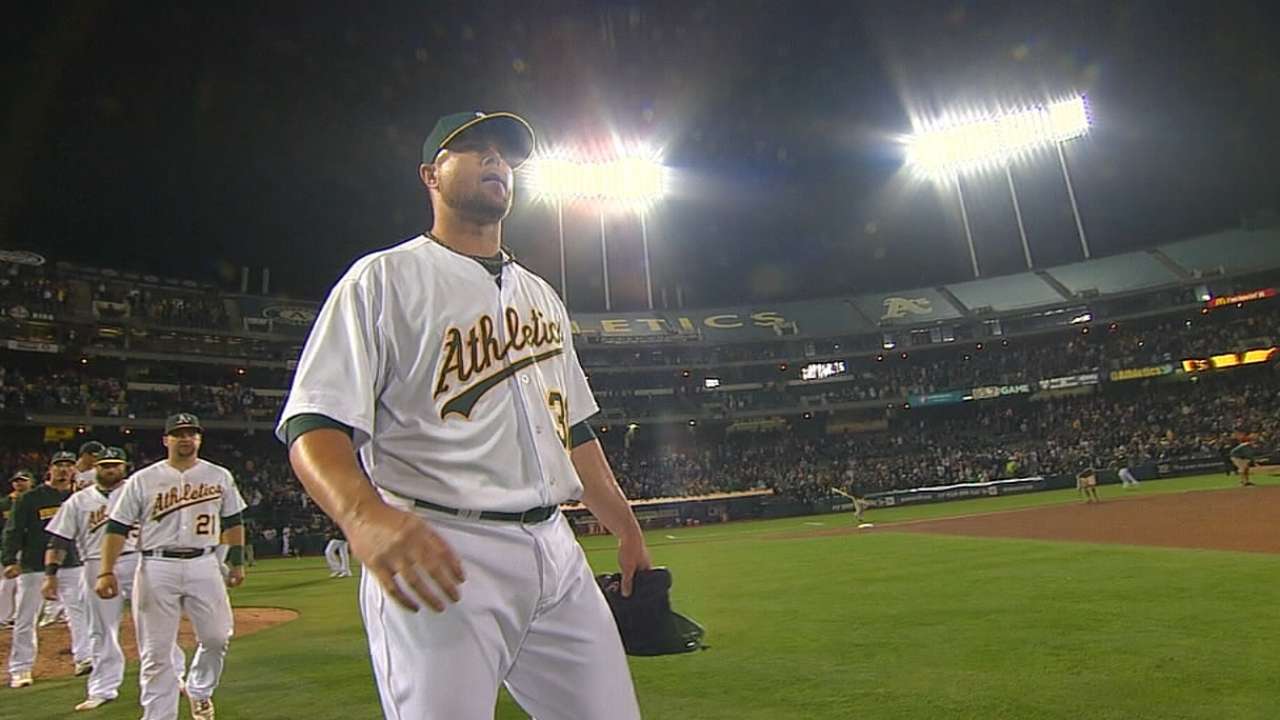 When Lester first discussed his contract situation nearly a year ago, he was adamant that far more would be involved in the decision than just taking the highest offer. He has maintained that stance countless times in the ensuing months.
To Lester, comfort is of the utmost importance, as is the ability to win.
Lester's strong history with the Red Sox is obvious. They drafted him out of high school in Tacoma, Wash., in 2002 and supported him as he overcame cancer in '06. Lester won a World Series with the Red Sox in '07 and another in '13. From 2008-14, Lester was Boston's best starting pitcher.
Out of contention in the postseason race, the Red Sox traded Lester to the Athletics for Yoenis Cespedes on July 31. Yet Boston is believed to be the first team that met with Lester this offseason, and owner John Henry took part in the discussion.
Lester spoke at length about his fondness for the Red Sox and Boston, both during his time with the club and after he was traded.
Last week, Henry told reporters he was "hopeful" the Sox could bring Lester back to Boston.
Not only have the Cubs provided the most financial competition for the Red Sox at this point, but they also have a relationship with him.
Cubs president of baseball operations Theo Epstein was with the Red Sox when Lester was drafted in 2002, and he was the club's general manager from 2003-11. Cubs GM Jed Hoyer and vice president of player development Jason McLeod also worked in Boston's front office during much of Lester's time there.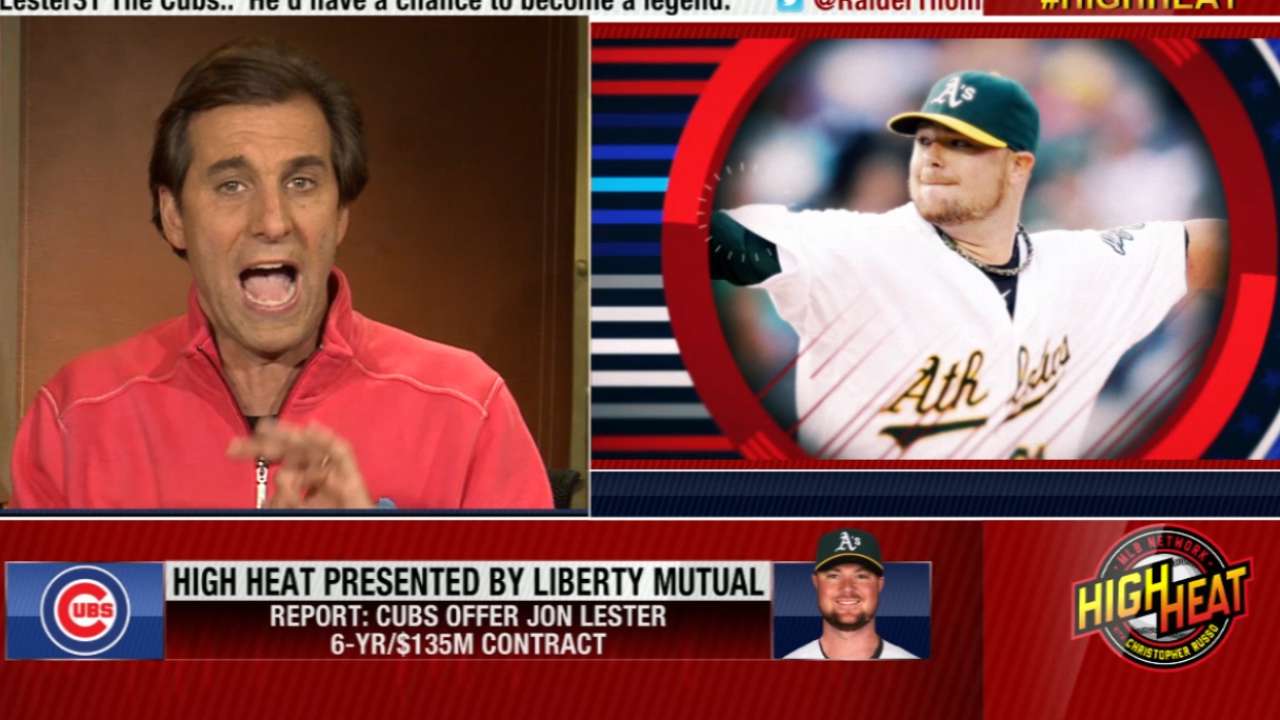 The Giants increased their interest in Lester once they lost out on third baseman Pablo Sandoval, who left San Francisco to sign with the Red Sox.
Earlier this week, Giants manager Bruce Bochy was part of the contingent that met with Lester in Atlanta.
Bochy has guided the Giants to three World Series championships in the last five seasons. If Lester does wind up in San Francisco, he would join Madison Bumgarner as a prized 1-2 combo of lefties.
Though the perception seems to be that the Red Sox and Cubs have the best shot at Lester, it is important to note that the Giants have made somewhat stunning signings in the past, such as when they landed Barry Zito prior to the 2007 season.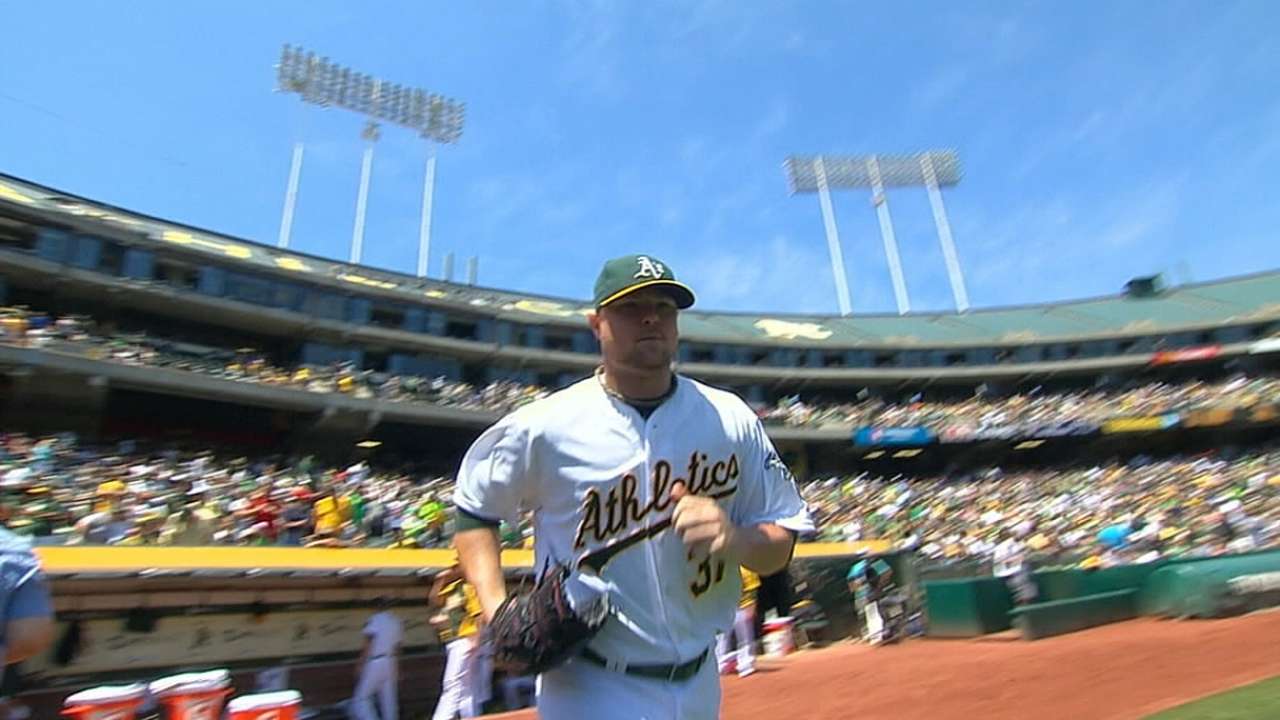 While there has been a good bit of activity on the hitting market this winter, all of the marquee starting pitchers have yet to sign. Once Lester makes his decision, the action for Max Scherzer and James Shields will likely pick up quickly.
And teams who can't sign one of those "big three" free-agent starters will probably go full-speed ahead on the trade market, which consists of talented pitchers such as Cole Hamels and Jeff Samardzija.
Ian Browne is a reporter for MLB.com. Read his blog, Brownie Points, and follow him on Twitter @IanMBrowne. This story was not subject to the approval of Major League Baseball or its clubs.