MLB.com Columnist
Bill Ladson
Nats nearly set, but in market for second baseman
Reliever, bench improvements also on club's list heading into Winter Meetings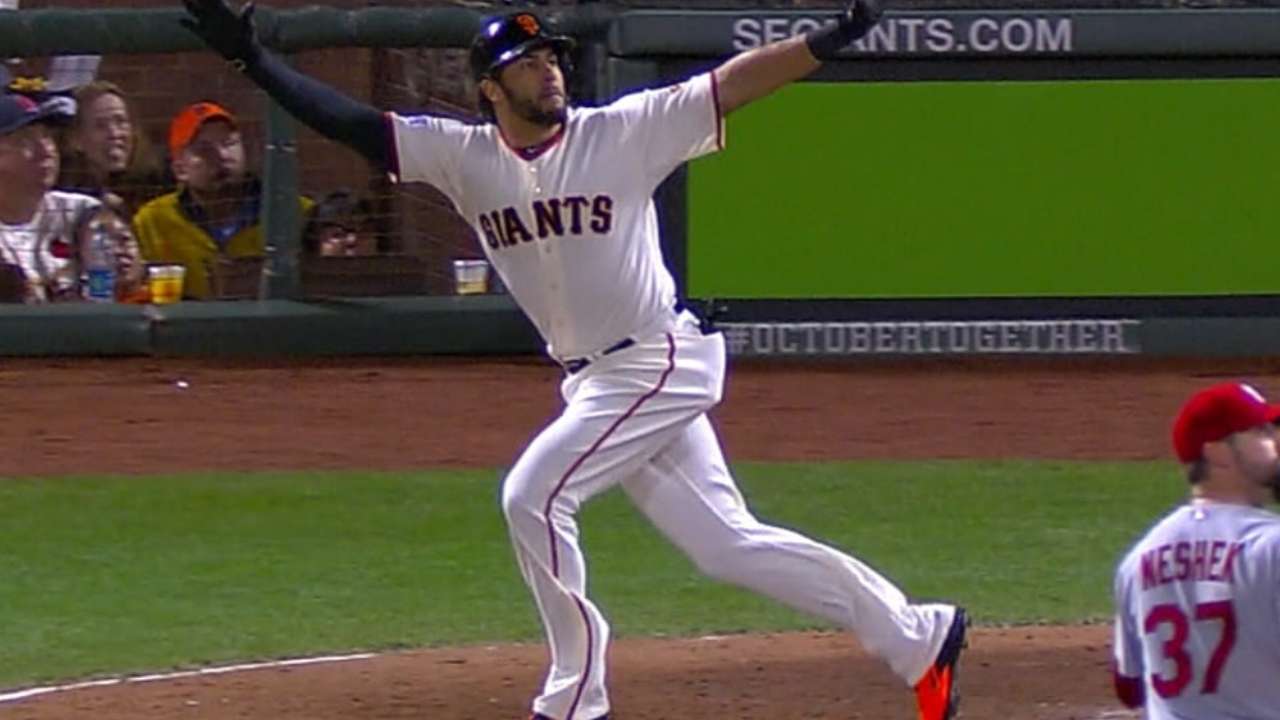 WASHINGTON -- With baseball's Winter Meetings starting Monday in San Diego, the Nationals have been relatively quiet so far this offseason.
Yes, they tendered contracts to all 10 of their players -- Stephen Strasburg, Doug Fister, Wilson Ramos, Craig Stammen, Danny Espinosa, Jerry Blevins, Tyler Clippard, Ross Detwiler, Drew Storen and Jose Lobaton -- eligible for arbitration. And they signed bench player Kevin Frandsen to a one-year, $1 million deal, avoiding arbitration.
In previous years, however, general manager Mike Rizzo made blockbuster moves before the Winter Meetings started. Last year, for example, he acquired Fister from the Tigers for infielder Steve Lombardozzi and pitchers Ian Krol and Robbie Ray. The year before, Rizzo solved the Nats' problem in center field by acquiring Denard Span from the Twins for pitcher Alex Meyer.
Based on their current roster, it appears the Nationals don't have to make a lot of moves. Led by Jordan Zimmermann and Strasburg, the Nats have one of the best pitching staffs in baseball, and the starting eight position players, led by Ryan Zimmerman, appear to be set except for second base.
But the Nationals still have a lot of decisions to make. They have five players -- Fister, Zimmermann, Span, Ian Desmond and Clippard -- who could be free agents after the 2015 season. It has been reported that Rizzo will listen to trade offers for Fister and Zimmermann, but one baseball source doesn't think the two staff aces will be dealt unless Rizzo is overwhelmed with an offer.
Zimmermann has posted 45 wins, a 2.96 ERA and a 1.11 WHIP over the last three seasons. And although Fister missed the first month of the 2014 season because of a lat strain, he still led the team in victories (16) and finished eighth in the National League Cy Young Award voting.
Based on his history with Washington since he became GM in 2009, Rizzo would probably want a mix of young players to replenish the farm system and players who have been in the Majors for a while if he decides to trade Fister and Zimmermann.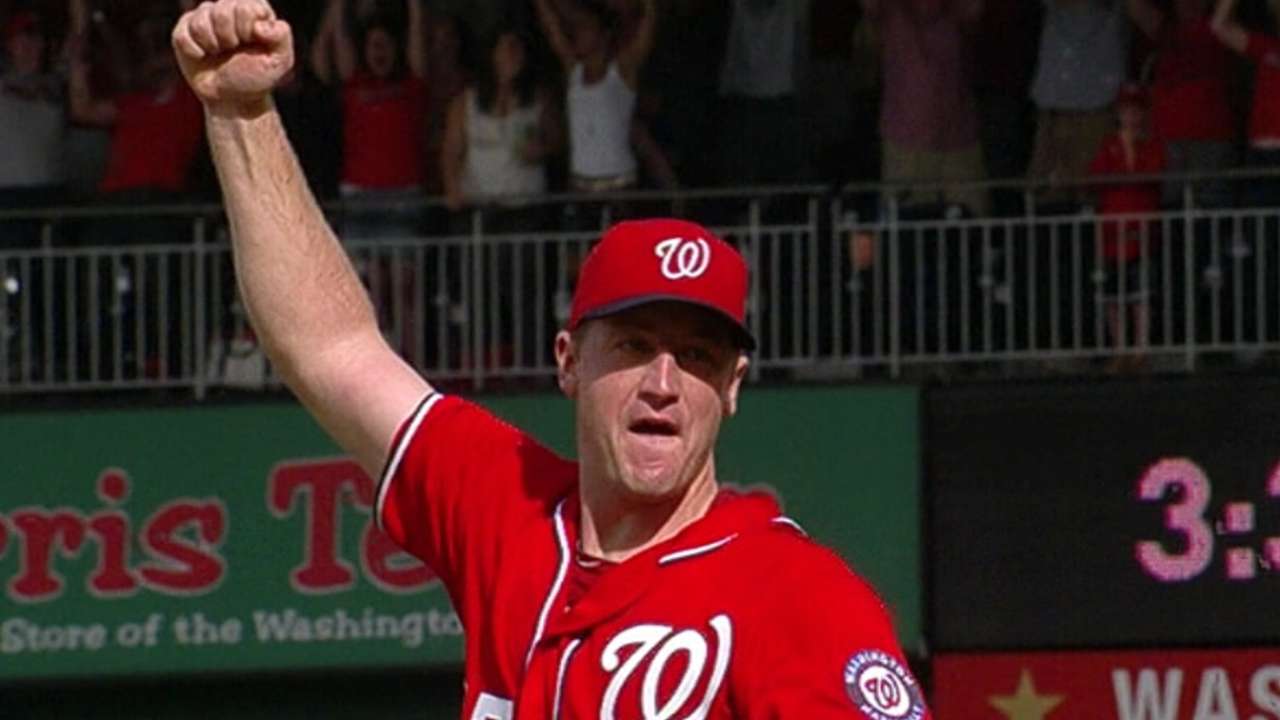 "Going into the Winter Meetings, [the Nationals] are seeing what's out there," a baseball source said. "If the Nationals have [almost] the same team that they had last year, they are in pretty good shape."
Besides trying to sign their potential free agents, the Nationals are looking for a second baseman. Asdrubal Cabrera was their everyday player at the position for the last two months of the '14 season, and he is on the free-agent market. If the Nats don't re-sign Cabrera, and there is a good chance they won't, they could try to find a platoon partner for the switch-hitting Espinosa, who is being considered to hit exclusively right-handed this season.
If the Nationals are looking specifically for an everyday second baseman, they may consider Jed Lowrie, who is a shortstop by trade but has played 58 games at second base during his career. Angels second baseman Howie Kendrick, who will be in the last year of his contract, could also be an option. He can drive in runs, has occasional power and is above average defensively.
Rafael Soriano is not expected to be back with the Nationals, so look for them to find a reliever for the back end of the bullpen. With Storen likely remaining in the closer role, the club will need another setup guy to join Clippard. The Nats don't appear to be in the mix for Andrew Miller, who is expected to receive a multiyear deal.
The Nationals also need to improve their bench after pinch-hitters hit .144 this past season, and the team can likely find those players on the free-agent market.
Bill Ladson is a reporter for MLB.com and writes an MLBlog, All Nats All the Time. He also can be found on Twitter @WashingNats. This story was not subject to the approval of Major League Baseball or its clubs.