Tigers head to Winter Meetings with eyes on pitching
Club focused on bullpen, inking Scherzer, but developments could take some time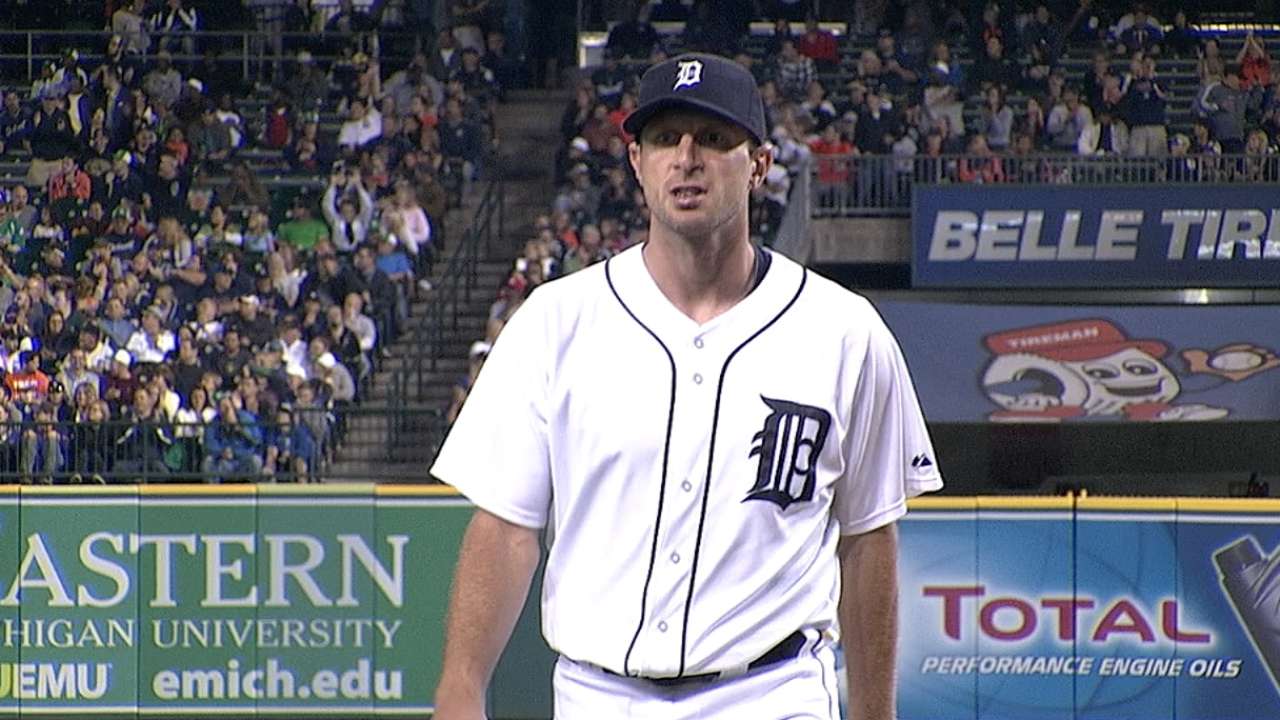 DETROIT -- The Tigers head to next week's Winter Meetings in the tweener stage of their offseason plan.
Detroit took care of its top priorities -- keeping Victor Martinez and finding a center fielder -- at last month's General Managers Meetings in Phoenix. The Tigers' next priorities -- figuring out their bullpen and finding some sort of resolution on Max Scherzer -- aren't likely to get accomplished during their four days in San Diego.
Even so, don't expect them to sit around, watch television and order room service while they wait on the market to sort itself out. As last month's GM Meetings showed again, when team president/general manager Dave Dombrowski and his assistants start talking with other teams and agents face to face, they tend to be busy, no matter what their situation.
"I like our club," Dombrowski said after the Martinez signing, "but we're not gonna fold up tent at this point. We've still got a long way to go, so we'll see what happens. The good part is we filled the void in the middle of our lineup with a left-handed hitter, [and] we got somebody to play center field that can really go get the ball. But we can get better and continue to pursue.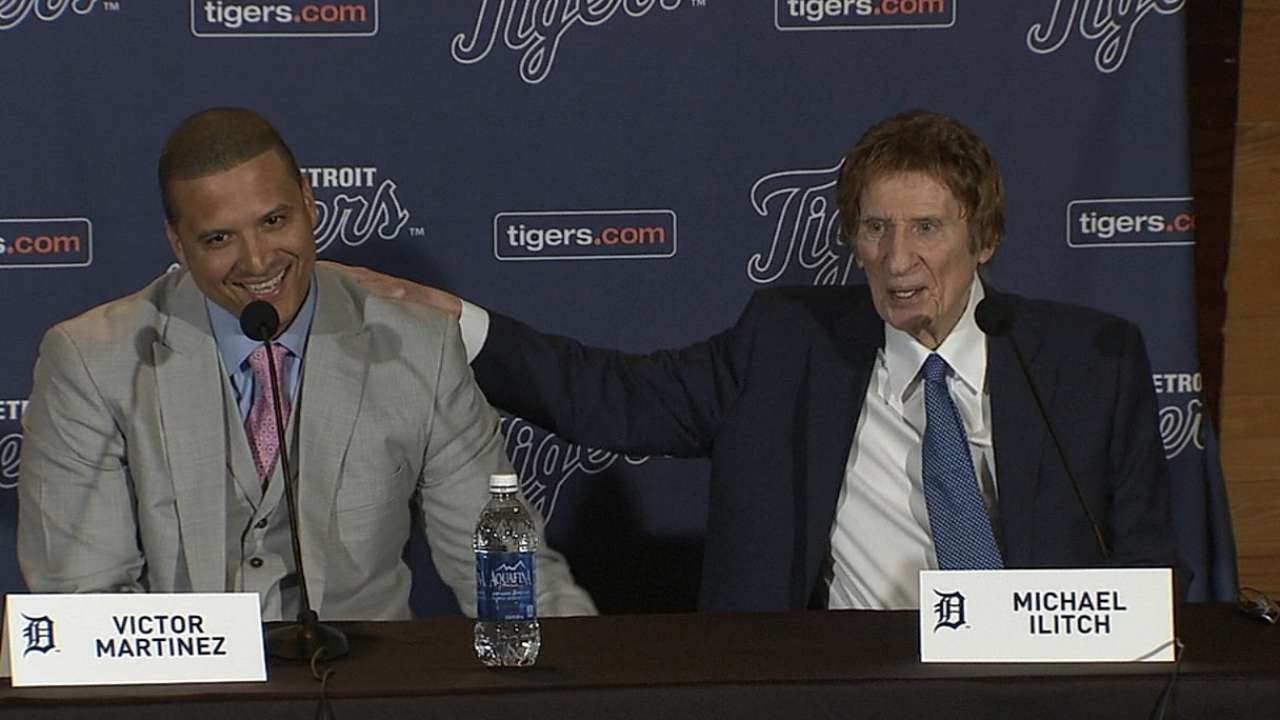 "There's a lot going on out there, a lot of free agents, there's a lot of pitchers that are out there. There's a lot of clubs talking to them, there's trade conversations going on. Until you get till the Christmas time, there's a lot that takes place. You can never tell what happens."
The one thing history tells us is that with so much in motion around the league, from free agency to trade pieces, something will probably happen with the Tigers. It might not even fit an obvious need, but it could help them extend their window of contention.
Detroit has the history of two of the biggest Winter Meetings trades over the last 10 years. Seven years ago, the Tigers stunned the industry by acquiring Miguel Cabrera and Dontrelle Willis from the Marlins in exchange for a handful of prospects. Two years later, they pulled off a three-way trade that cost them popular All-Star center fielder Curtis Granderson but garnered them Scherzer, Austin Jackson and Phil Coke.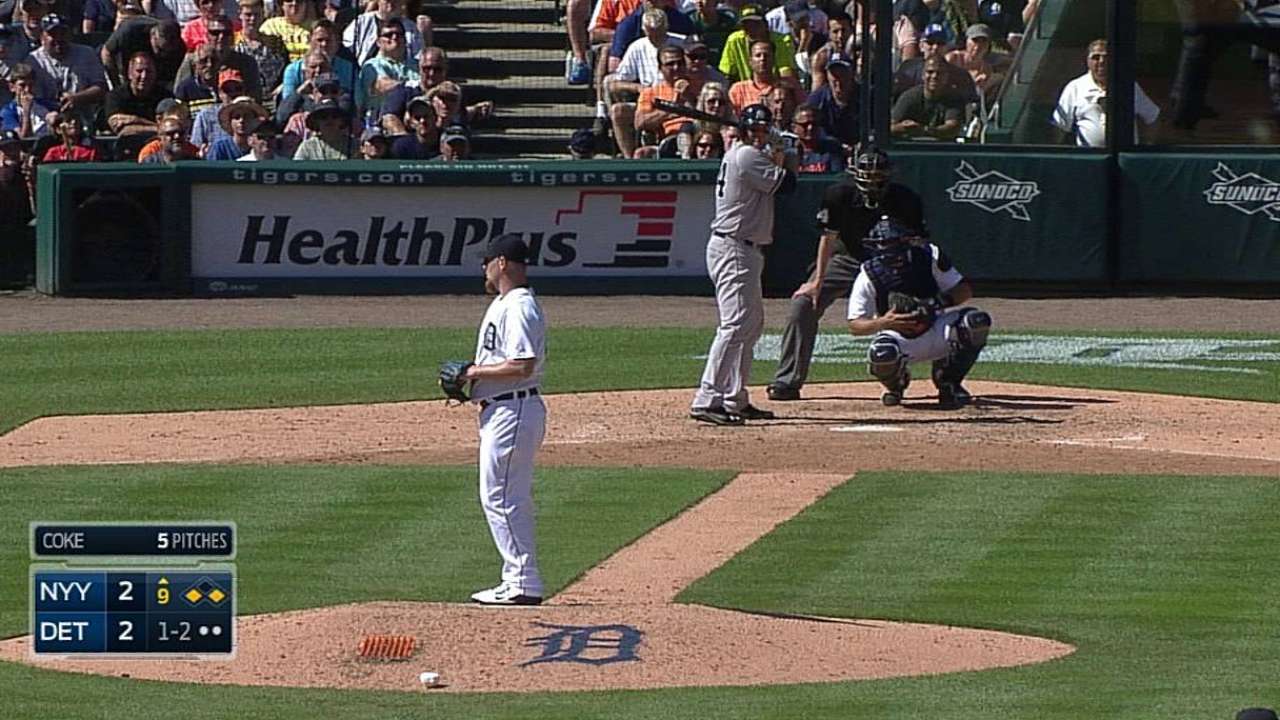 After a few relatively quiet Winter Meetings, Detroit made a smaller but surprising buzz at last year's event in Lake Buena Vista, Fla., signing Rajai Davis to a two-year deal before agreeing to terms with Joba Chamberlain on a one-year contract on their way out of Disney World. Davis ended up playing a bigger role than the Tigers envisioned, essentially becoming an everyday player out of necessity on his way to his most playing time since 2010 and his best OPS since 2009. Chamberlain, thrust into setup duty after Bruce Rondon's Tommy John surgery in Spring Training, was a comeback story for most of the season before seemingly wearing down in the stretch run.
Those could be the types of moves again for Detroit, which has stayed out of the mix for most of the top free agents ever since Martinez's signing. The one exception has been Scherzer, whose chances of staying in Detroit look better now than they did at season's end.
Scherzer's agent, Scott Boras, has some history of surprise moves at the Winter Meetings, notably Jayson Werth's then-megadeal with the Nationals four years ago. However, Boras has a much longer history of waiting out the market for his top clients. The Tigers once built a franchise turnaround on that trend, signing Ivan Rodriguez and Magglio Ordonez after the New Year a decade ago. Now, in Scherzer's case, it's a complication.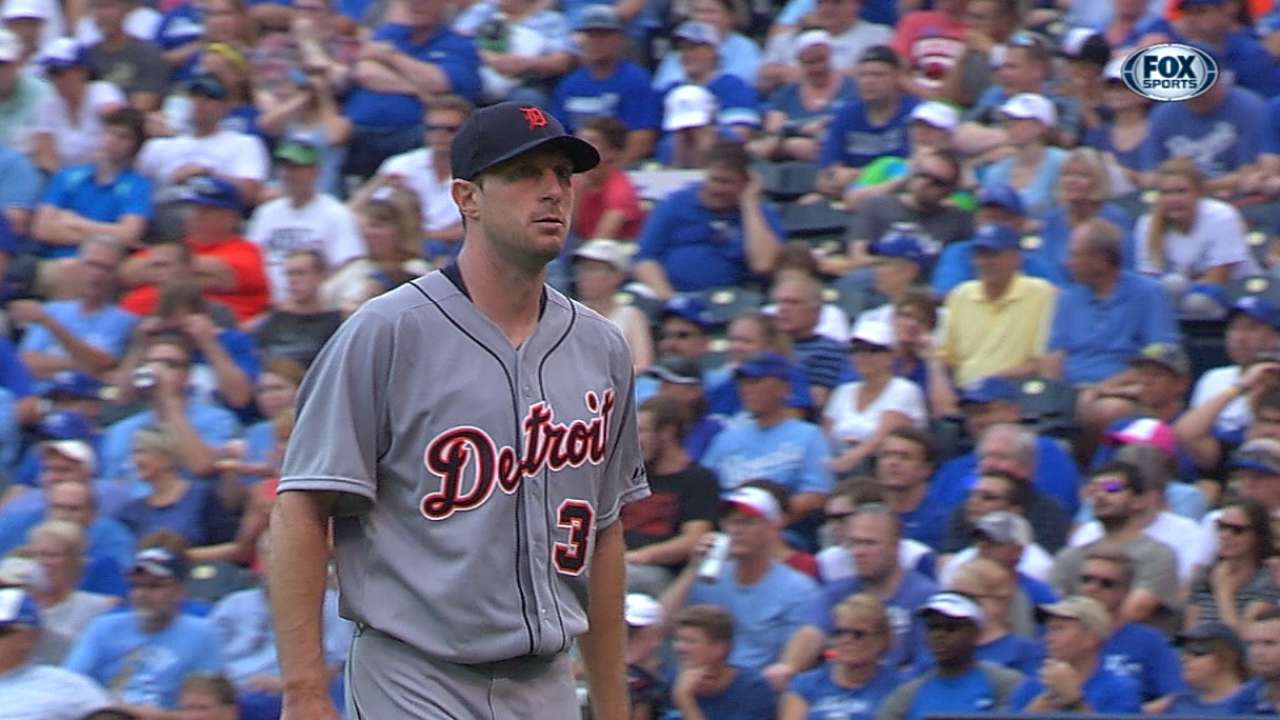 While the buzz builds around the market for fellow free-agent starter Jon Lester, Scherzer's market has been much more quiet. Given Boras' history, nothing is likely to happen with Scherzer until Lester signs somewhere, whittling teams' options.
Re-signing Scherzer would give the Tigers the rotation depth to trade another starter if they so choose, both for payroll control and for help in other spots, such as the outfield or the bullpen. The Tigers have been linked in rumors with interest in Red Sox slugger Yoenis Cespedes, who they coveted coming out of Cuba a few years ago before they signed Prince Fielder out of necessity.
Trading David Price or Rick Porcello entering their contract year for Cespedes entering his contract year could be a match. Any such deal, however, hinges on the Tigers first bringing back Scherzer or adding another starter. Either way, it could take a while.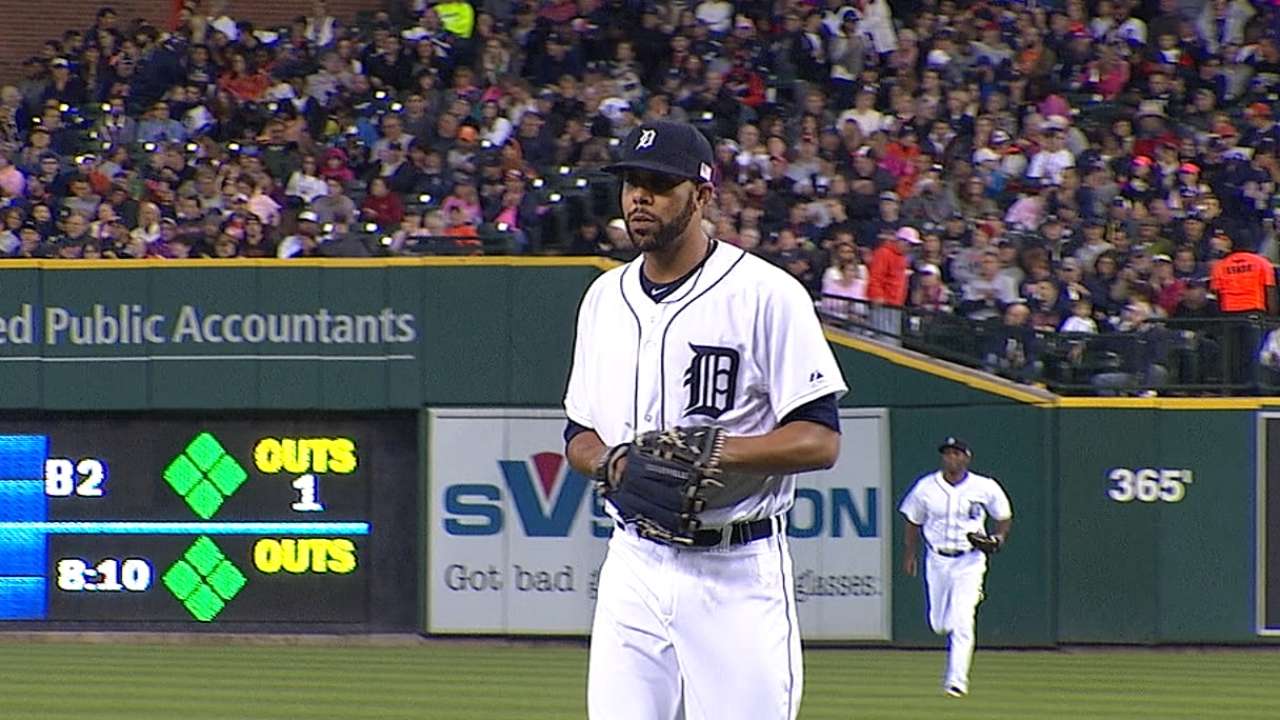 A quicker resolution could come on the relief market. Detroit isn't in the market for free-agent lefty Andrew Miller, but its movement on a reliever could hinge on him. Once Miller and David Robertson sign, the rest of the relief market is likely to follow, giving the Tigers a better idea of a realistic addition. While Dombrowski and others feel they have their late-inning combination with closer Joe Nathan and setup man Joakim Soria, they don't have an answer in lefty relief, where Ian Krol's struggles and Coke's free agency left a major void.
Beyond Miller, the next tier of lefty relievers includes Neal Cotts and Craig Breslow -- both shutdown southpaws in 2013 before struggling this past season. Fellow free agent Joe Beimel went three years between Major League appearances before dominating left-handed hitters in 2014.
Then, beyond the rumors, is the chance of a deal coming out of nowhere, giving the Tigers either a youth infusion or an unexpected piece. Detroit was never mentioned as a destination for Cabrera until the trade developed. With more and more rumored trade pieces on the market, the Tigers have more reasons to explore.
It's a tweener stage for them, but it could be more interesting than imagined.
Jason Beck is a reporter for MLB.com. Read Beck's Blog and follow him on Twitter @beckjason. This story was not subject to the approval of Major League Baseball or its clubs.