Braves intrigued by potential fit with Markakis
Veteran flaunts leadoff ability; Atlanta's outfield remains a puzzle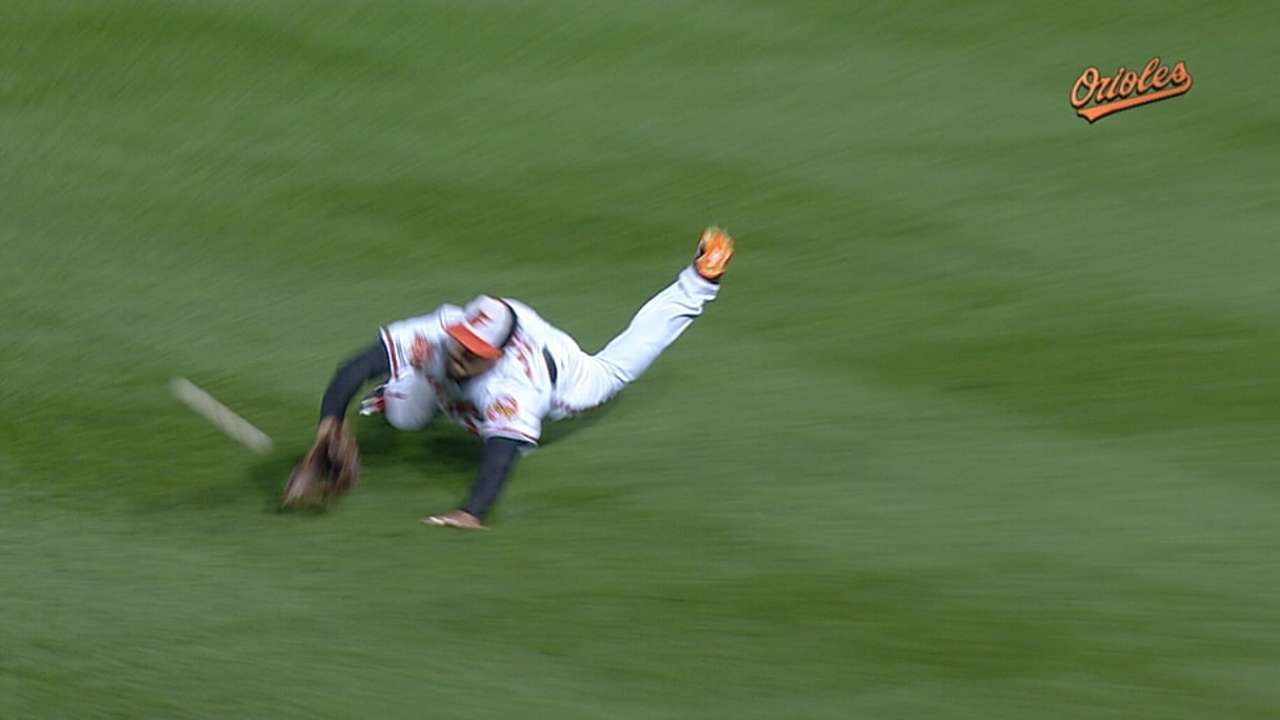 ATLANTA -- As the Braves evaluate potential trades involving sluggers Justin Upton and Evan Gattis, they have been showing some interest in Nick Markakis, a free agent who could fill one of the voids that might soon exist in Atlanta's outfield.
When the Braves traded right fielder Jason Heyward to the Cardinals two weeks ago, they said they could move Upton from left field to right and transfer Gattis from his catching duties to left field. But they have since continued to discuss moving at least one of their two projected corner outfielders.
If the Braves end up trading Upton or Gattis, they will be in search of an outfielder like Markakis, a suburban Atlanta native who hit .276 with a .342 on-base percentage and a .386 slugging percentage in 155 games for the Orioles this past season.
Braves manager Fredi Gonzalez and assistant general manager John Coppolella flew to Baltimore on Monday to have dinner with Markakis.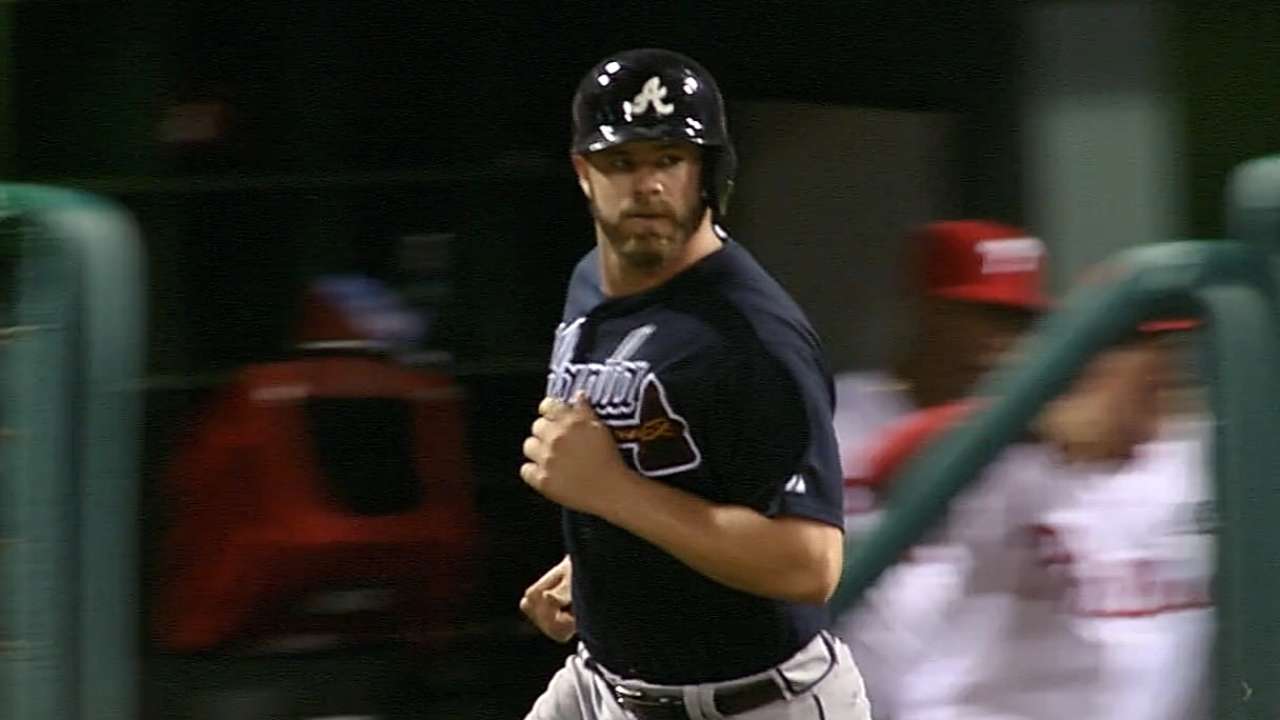 The Braves seem to have definite interest in Markakis, who won his second American League Gold Glove Award in 2014. Along with providing the opportunity to compensate for the loss of Heyward's defensive contributions, the 31-year-old Markakis could also serve as the leadoff hitter Atlanta is seeking.
Markakis led off for the Orioles on a part-time basis in 2012 and '13. In the 148 games he led off for Baltimore this year, Markakis batted .274 with a .339 on-base percentage.
The Orioles, Blue Jays and Giants are among the other teams that have reportedly shown interest in Markakis.
Mark Bowman is a reporter for MLB.com. This story was not subject to the approval of Major League Baseball or its clubs.