Outfield surplus could benefit Dodgers at Meetings
Kemp most likely to be traded as LA looks to address 'pen, shortstop, avoid overspending
LOS ANGELES -- The front office has changed, but another Winter Meetings still brings Matt Kemp trade rumors.
This time, though, the Dodgers seem determined to actually move an outfielder, be it Kemp or Andre Ethier or Carl Crawford, perhaps at the Meetings, which begin Monday in San Diego. Anybody, it seems, but Yasiel Puig, whose mega-slumps will be tolerated as growing pains.
This time, Ned Colletti -- whose authority was never really clear with owners Frank and Jamie McCourt, and then hands-on president Stan Kasten -- has been replaced by Andrew Friedman, Farhan Zaidi, Josh Byrnes and an analytical front office reared in small-market economics.
In the nearly two months since the 94-win Dodgers were eliminated from the playoffs, new management has made modest moves for incremental improvement, signaling a retreat from overspending.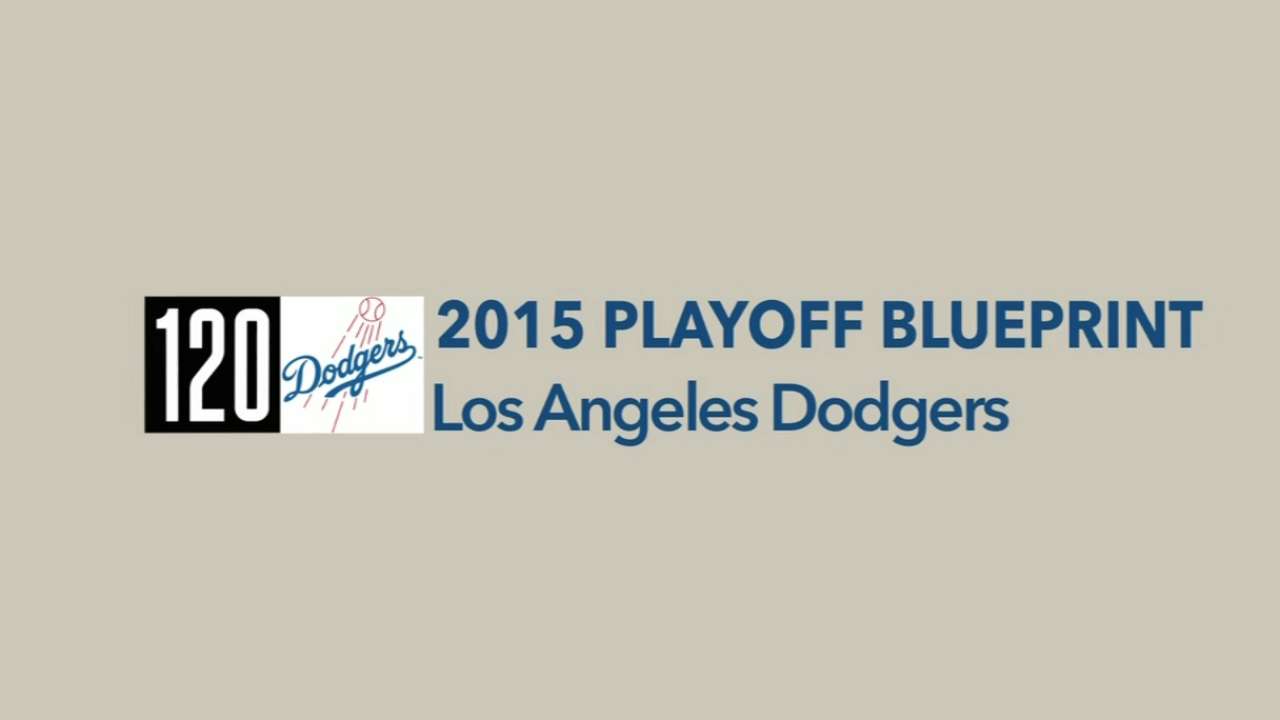 "A lot more of what we've done in the early going is about creating that kind of roster depth and base that will give us the opportunity to make more aggressive, needle-moving moves as the offseason goes on," general manager Zaidi said.
One that would move the needle surfaced Wednesday night, when the Dodgers were rumored to have jumped into the bidding for free-agent starting pitcher Jon Lester.

Another one came Monday, when a one-line tweet listed the Dodgers and the Yankees as serious suitors for setup reliever Andrew Miller. That's a headline any agent would love, true or not.
Miller would make some sense, as he would fill one of the Dodgers' stated goals -- bullpen improvement. Of course, that's why he's also being pursued by 20 other clubs. He would give the Dodgers the most expensive setup crew (joining Brian Wilson, Brandon League and J.P. Howell) in the history of the world.
Kemp, meanwhile, has been linked to about half as many clubs as Miller, the latest being Baltimore. Strangely, one club that he hasn't been linked to is Arizona, now being run by his former agent and confidant, Dave Stewart, who negotiated the $160 million contract that still has five years and $107 million left on it.
Kemp is the most attractive trade piece to other clubs because of his talent, and he would surely extract a greater return than Crawford or Ethier. But Kemp's departure is hardly a foregone conclusion, as it would leave the erratic Puig as the lineup's primary right-handed run producer after Hanley Ramirez left. The Dodgers added another right-handed hitter Wednesday when they traded for Chris Heisey, a natural center fielder.
In addition to landing a reliever, the Dodgers are expected to use the Winter Meetings to finally move that "extra" outfielder while looking for a short-term shortstop placeholder between Ramirez and Corey Seager, the can't-miss 20-year-old prospect.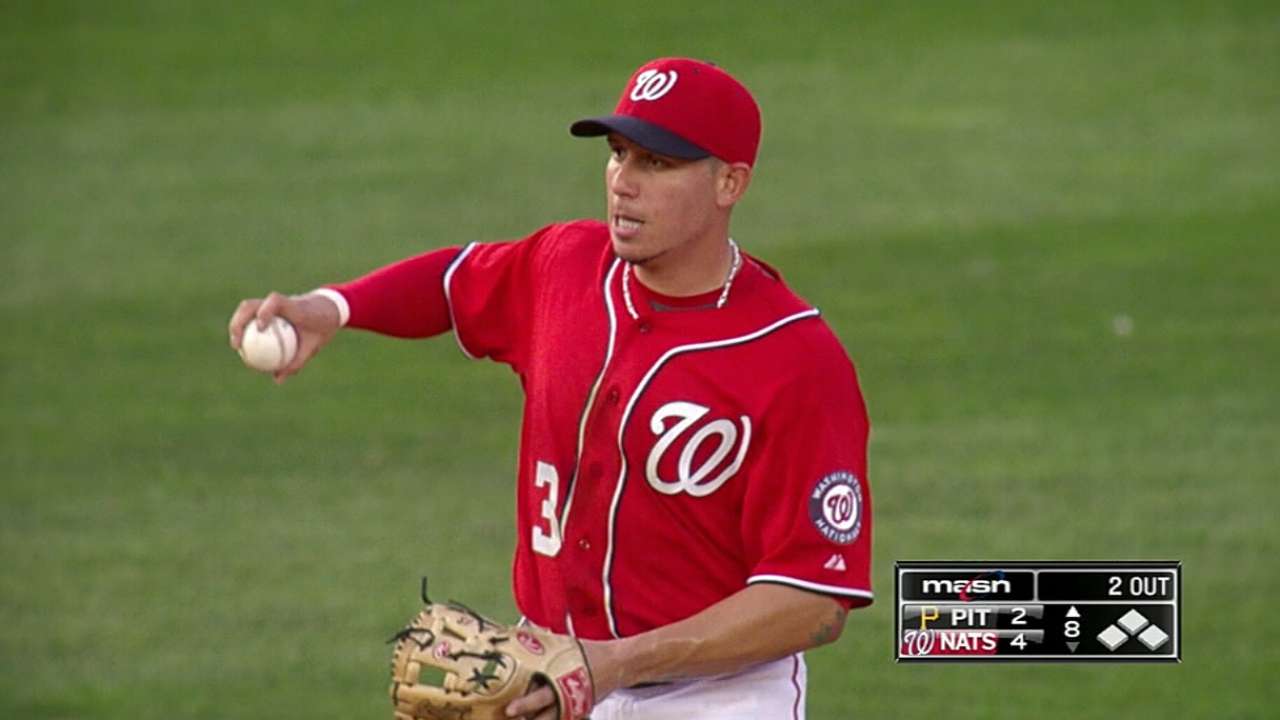 They need a fifth starter, could use a hitting catcher for depth and perhaps a versatile corner infielder for protection should something happen to first baseman Adrian Gonzalez or third baseman Juan Uribe.
While all of that is happening, the Dodgers will keep an eye on the pocketbook, no matter how big their television deal.
They've already got $190 million committed in salary for 2015 that projects them back toward a $240 million payroll and luxury tax territory again. Kasten has made no secret that the extreme makeover of the front office will advance his wish to reset player development and reduce dependence on costly free agency and trades for veterans.
The departures of nine free agents potentially frees up $50 million in salary from this past season, although some of that is offset by multiyear contract raises for Clayton Kershaw, among others, as well as replacements for the free agents.
For now, though, the Dodgers haven't developed enough players to fill the holes internally, and fans are still waiting for a World Series, so a traditional rebuilding isn't in the plans. More like a reloading.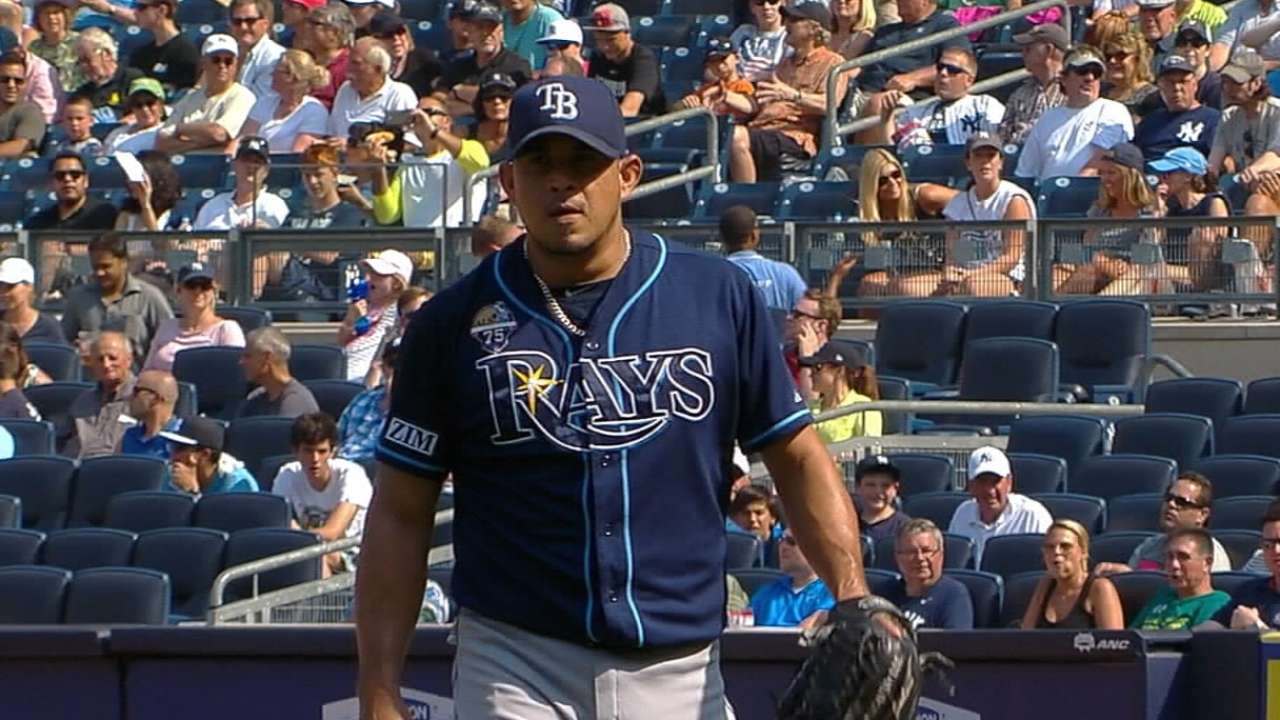 Friedman & Co. got the jump on the Winter Meetings two weeks ago by tapping his Tampa Bay roots and trading for ageless reliever Joel Peralta and young lefty Adam Liberatore, the former expected to at least step in for Chris Perez, if not prove more reliable than Wilson in setting up closer Kenley Jansen.
Friedman also has shown no reluctance to deal within the division, having acquired pitching depth in Mike Bolsinger from Arizona and Juan Nicasio from Colorado.
Ken Gurnick is a reporter for MLB.com. This story was not subject to the approval of Major League Baseball or its clubs.