Manager finalist Wakamatsu meets with Rays
Club hopes to fill vacancy before Winter Meetings begin next week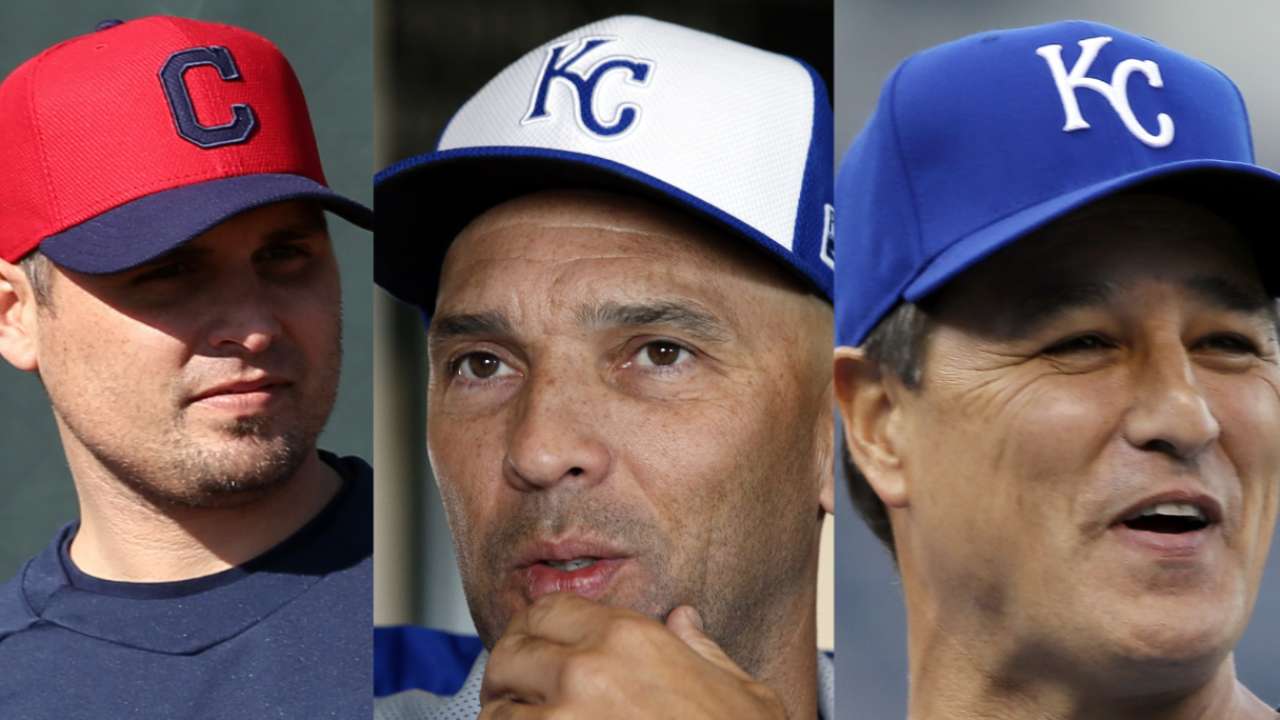 ST. PETERSBURG -- Don Wakamatsu interviewed for the Rays' manager job on Tuesday.
The Rays appear to be zeroing in on the man who will replace Joe Maddon and become the fifth manager in team history. Earlier in the offseason, Maddon exercised an opt-out clause in his contract before signing a five-year, $25 million contract to manage the Cubs.
Tampa Bay's initial manager search began with 10 candidates and has been whittled down to three: Wakamatsu, Kevin Cash and Raul Ibanez.
Wakamatsu, 51, is the Royals' bench coach and has Major League managing experience with the Mariners in 2009 and '10. Prior to that, he managed four seasons in the Minor Leagues and first coached in the Major Leagues with the Angels in 2001. Wakamatsu was the first Asian-American manager in the Major Leagues.
When they pared their list to three candidates, the Rays noted they would begin their final interviews on Dec. 1.
Cash and Ibanez will likely be in for their final interviews on Wednesday and Thursday, which could mean a decision might come as early as Friday.
The organization is hoping to have a manager in place by the Winter Meetings, which begin Monday in San Diego.
Bill Chastain is a reporter for MLB.com. This story was not subject to the approval of Major League Baseball or its clubs.