Padres have pieces to make deal in own backyard
Next week's Winter Meetings in San Diego could have new GM Preller upgrading offense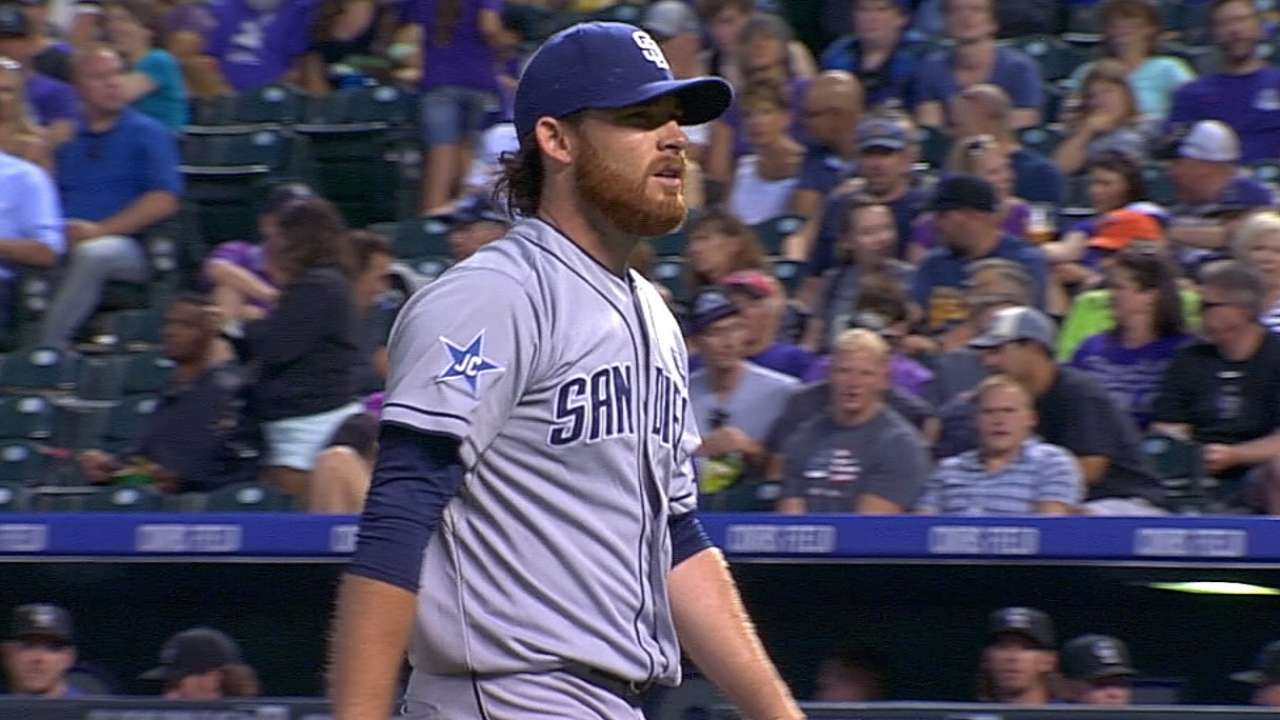 SAN DIEGO -- The eyes of the baseball world will be fixated on San Diego beginning Monday, as the annual Winter Meetings open.
As for the eyes of the Padres' restless fan base, they will continue to be fixated on new general manager A.J. Preller, awaiting the first significant transaction of his four-month tenure as he goes about repairing the team's stagnant offense.
Could it happen at the Winter Meetings, right in the Padres' backyard?
To date, the Padres have missed on their primary free-agent target, third baseman Pablo Sandoval, even though the team was prepared to obliterate the club record for a contract to land Sandoval, offering six years and in excess of $100 million, though he settled on a five-year, $95 million deal with the Red Sox.
The previous record for a contract was the $52 million extension Jake Peavy received after winning his National League Cy Young Award in 2007.
The Padres also did their due diligence regarding Cuban slugger Yasmany Tomas and were "comfortable in their evaluation and offer" in dealing with the 24-year-old outfielder, sticking to their early offer throughout the proceedings. Tomas has reached an agreement on a six-year deal with the D-backs worth $68.5 million, according to a source.
San Diego has since turned its undivided attention to trade talks, and Preller, on the job since August, has been engaged in discussions with teams since before the General Managers Meetings a month ago -- talks with a lot of different and varying scenarios involving a lot of players.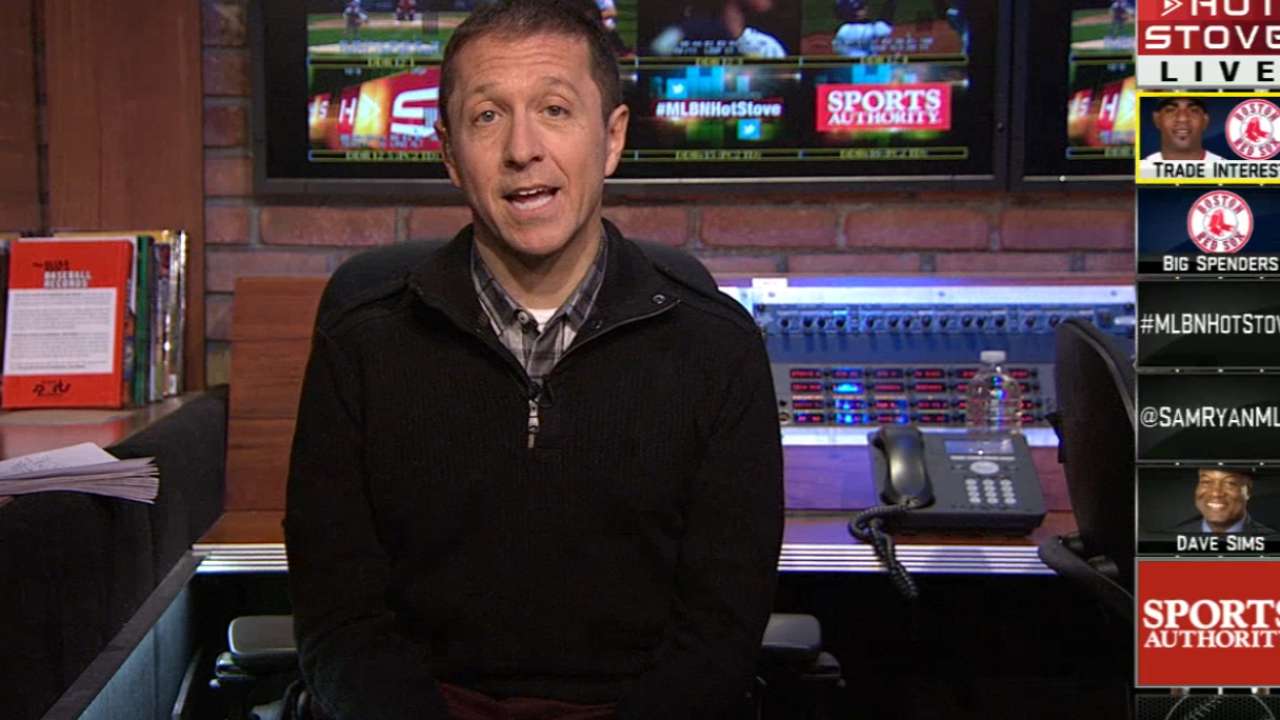 The Padres need offense and have a few interesting pieces to move to get it, and if you use the Sandoval deal as a barometer, they could be willing to take on salary to add a player of note.
The Friars could use upgrades at the infield corners, they have to decide if Alexi Amarista is the answer at shortstop moving forward, and they have four outfielders under contract -- Carlos Quentin, Will Venable, Cameron Maybin and Seth Smith -- who may or may not all be with the team on Opening Day.
The Padres could opt to move catcher Yasmani Grandal in a deal, selling high on the switch-hitter who was much better in the second half and whose surgically repaired right knee (August 2013) looks as if it's ready to handle more of a catching workload in 2015.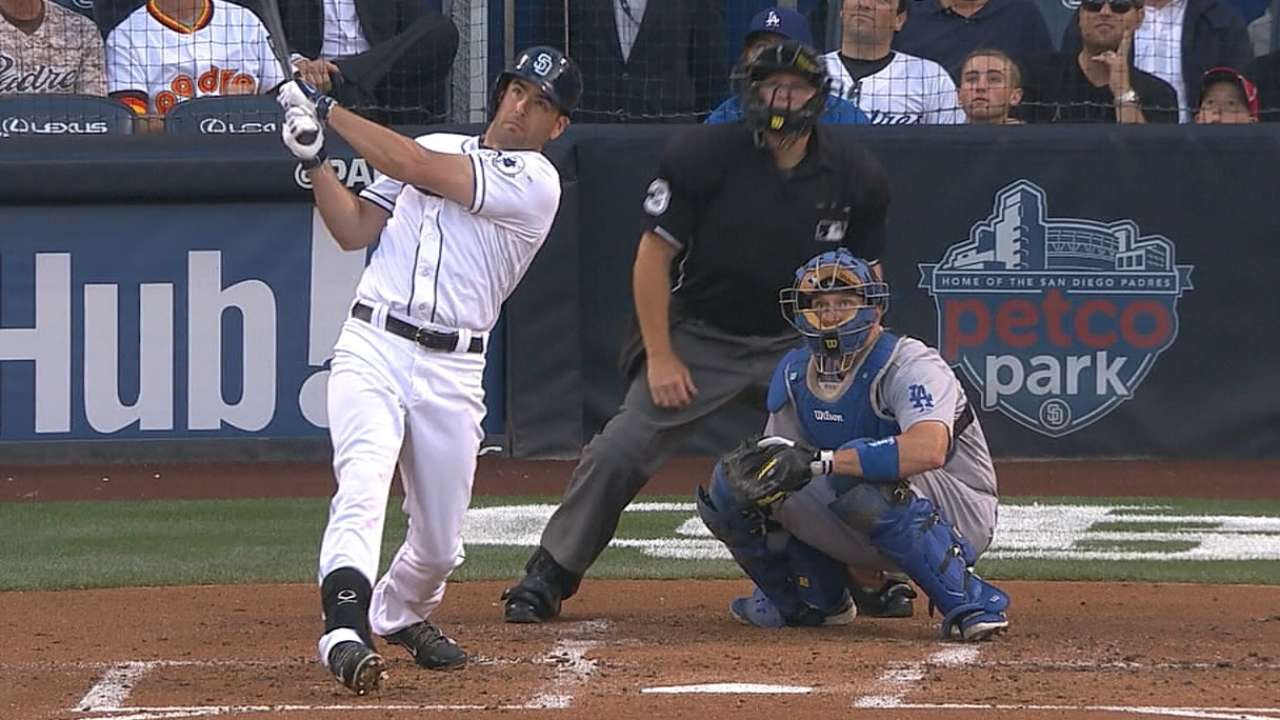 And there's pitching to move, too. Starting pitcher Ian Kennedy could be a fit for any number of teams looking to add a mid-rotation arm capable of eating innings and missing bats. Kennedy, who is set to make close to $10 million in 2015 in his final year of being arbitration-eligible, surpassed the 200-inning mark and 200 strikeouts in 2014 after refining a few things in his delivery with pitching coach Darren Balsley.
The Padres don't have many upper-level Minor League prospects ready to break into the big leagues, so that makes moving prospects in a deal difficult. Just as teams have inquired about Grandal and also catcher Rene Rivera, they've asked about Austin Hedges, who might be the top defensive catcher in the Minor Leagues.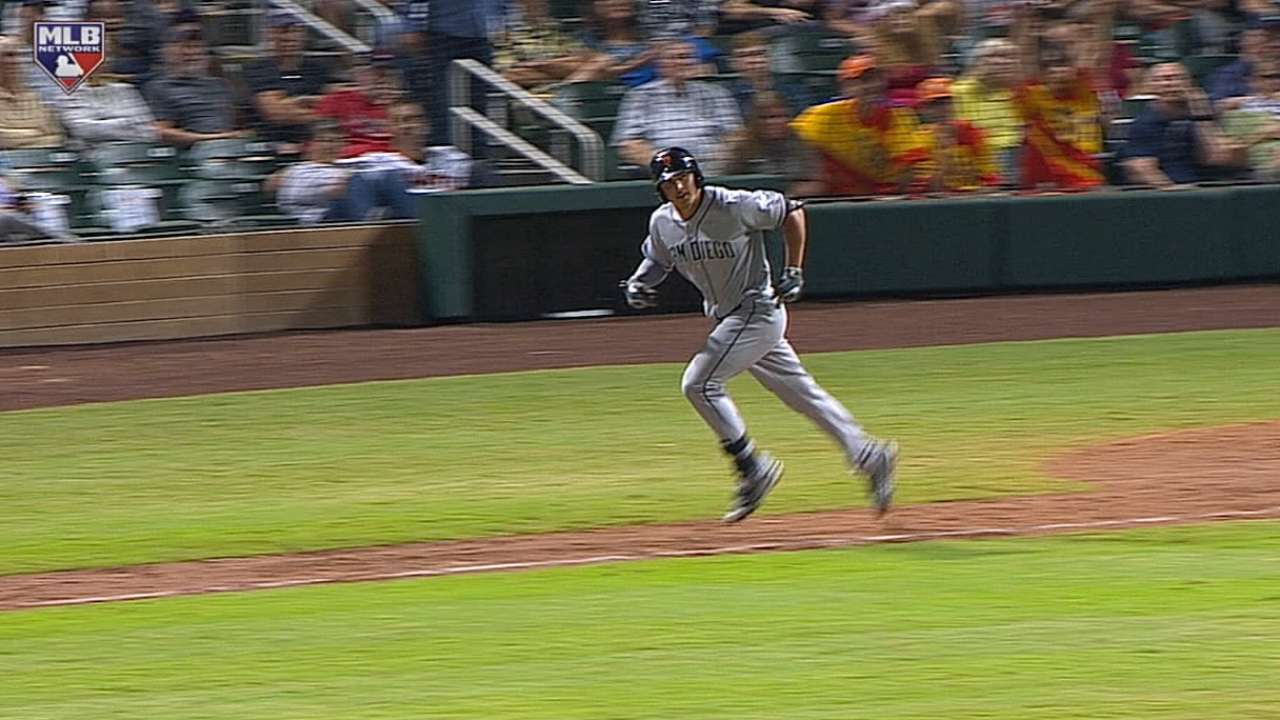 There could be smaller deals, like possibly re-signing pitcher Josh Johnson to a contract or reaching a deal with Korean left-handed pitcher Kwang-hyun Kim, with whom the team has exclusive negotiation rights and must strike a deal before Dec. 11.
But it's clear the big need is finding offense, whether that is through trades or free agency.
"From a baseball ops standpoint, at the end of the day, you keep moving forward toward deals, both in terms of trades and free agents," Preller said. "But you need to make sure it lives up in the short and long term. We're going to keep moving forward. But you really can't force anything."
In terms of payroll, Padres executive chairman Ron Fowler has said the team will give Preller "payroll flexibility," which was evidenced by the push for Sandoval. The team has been linked to Matt Kemp (Dodgers) and Jay Bruce (Reds). Kemp is still owed $107 million over five years, with Bruce still being owed a shade over $24 million over the next two seasons.
After San Diego non-tendered shortstop Everth Cabrera on Tuesday, it has about $41 million in guaranteed contracts already on the books for 2015 with about $28 million in projected arbitration raises due.
Corey Brock is a reporter for MLB.com. Keep track of @FollowThePadres on Twitter. This story was not subject to the approval of Major League Baseball or its clubs.