Braves prepare to gauge interest for remaining outfielders
Winter Meetings to provide forum for discussion on Uptons, Gattis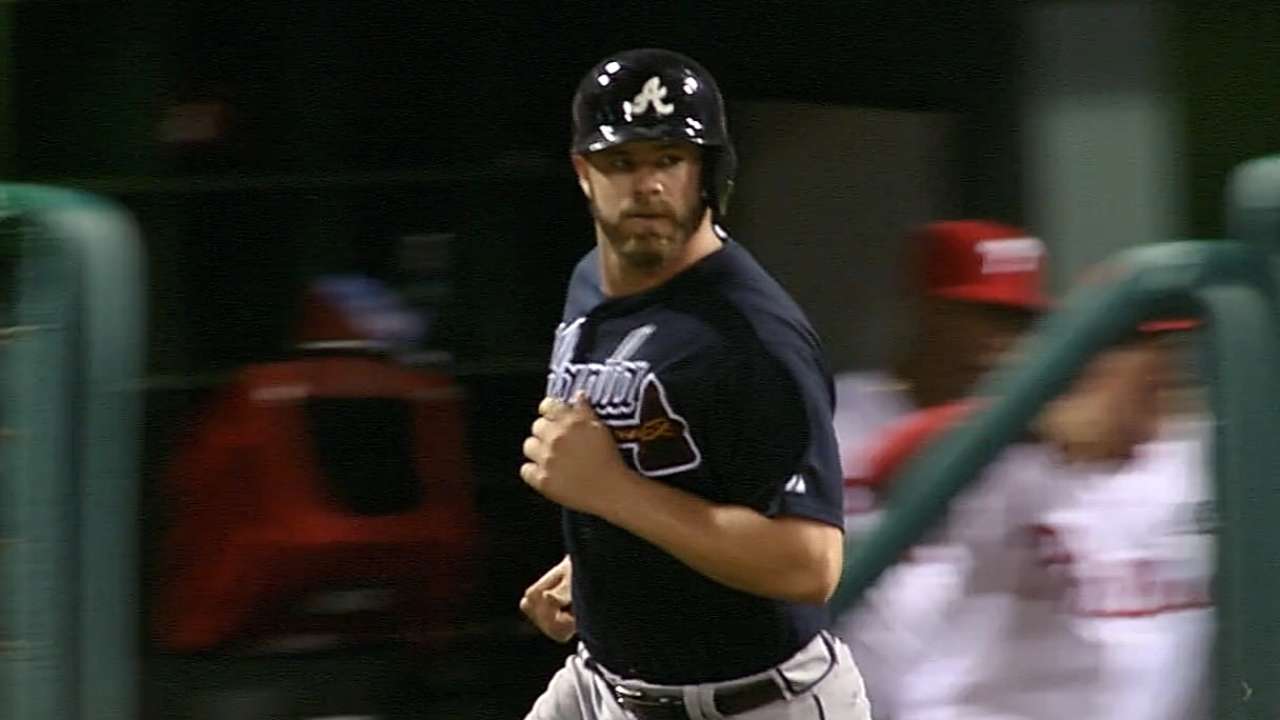 ATLANTA -- While at the 2012 Winter Meetings in Nashville, Tenn., the Braves gained a sense that they would not be in the running for Justin Upton. But courtesy of the trade they completed with the D-backs six weeks later, they provided Upton with an opportunity to become part of an outfield mix that included his older brother, B.J. Upton, and Jason Heyward.
Two years after forming this group, which was initially celebrated as Up-Up and J-Hey, the Braves are looking at constructing an outfield that will be void of Heyward and possibly both Uptons.
Atlanta made the first big splash of the offseason on Nov. 17, when it addressed its need for starting pitching by trading Heyward to the Cardinals.
President of baseball operations John Hart and assistant general manager John Coppolella made more progress on Wednesday, when they agreed to a four-year, $44 million deal with free agent Nick Markakis, who will replace Heyward in right field.
The acquisition of Markakis also provides further reason to believe that the Braves are planning to trade either Justin Upton or Evan Gattis. This speculation will heat up over the next few days and possibly still be a hot topic when this year's Winter Meetings begin on Monday in San Diego.
Although the Braves toyed with the idea of rebuilding in 2015, they now seem committed to remaining a force in next year's National League East race. Their confidence has been boosted by the acquisitions of Markakis; potential front-line starter Shelby Miller, who was part of the Heyward deal; and Jim Johnson, a former All-Star closer who will attempt to rebound in Atlanta.
But as Hart assesses his multiple other needs and a weak farm system, he has continued to evaluate whether it would be best to strengthen the future by trading Justin Upton or Gattis.
While much of the trade speculation over the past few weeks has centered on Gattis and the younger Upton, the Braves have not completely given up on the possibility of trading B.J. Upton and the $46.4 million he is owed over the next three seasons. But in order to move the elder Upton, Atlanta would have to find a team that is willing to swap bad contracts or accept him as part of a package that would be highlighted by Gattis or Justin Upton.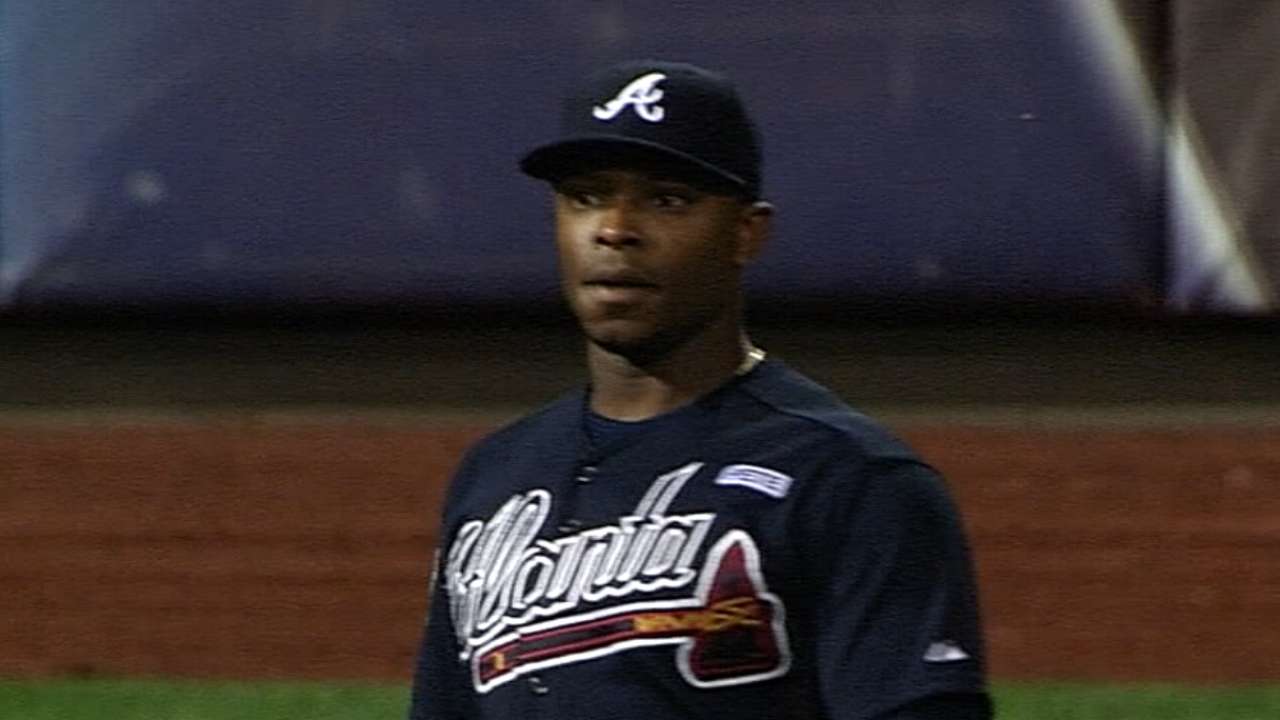 Both Gattis and Justin Upton have drawn interest from a number of teams, but Upton, who is positioned to be one of next year's top free agents, seems to be the more likely to be traded. There are definite concerns about where Gattis fits with an NL club, but he is under control for the next four years, and the Braves believe the value that comes courtesy of his right-handed power can negate his defensive shortcomings.
Hart has made it clear that the club is attempting to strengthen itself for the future with the hope of being a consistent postseason contender when SunTrust Park opens in 2017.
So given that there does not seem to be much confidence in the possibility of Justin Upton remaining in Atlanta beyond the 2015 season, the Braves recognize that they could strengthen their future by moving the two-time Silver Slugger Award winner this winter. The current hope is that he could garner a return like the one gained from Heyward, whose departure brought one Major League-ready starting pitcher (Miller) and one high-upside pitching prospect (Tyrell Jenkins).
In addition to creating a potentially rich return, a trade involving Justin Upton, who is owed $14.5 million next year, could also create some payroll flexibility for the Braves, who are already committed to paying approximately $91 million to 11 players (and Dan Uggla). This would leave them around $14 million to round out their roster, which lacks five bona fide starters to fill the rotation on Opening Day.
Atlanta certainly needs to add some depth to a rotation that consists of just four pitchers -- Julio Teheran, Mike Minor, Alex Wood and Miller. In addition, the club needs to determine who will play second base and who might be capable of serving as a left-handed reliever, a commodity that it essentially lacked last year.
The Braves have also been in search of a backup catcher who could help mold Christian Bethancourt as he steps into a starting role. A.J. Pierzynski, Jose Molina and David Ross appear to be the top candidates.
Mark Bowman is a reporter for MLB.com. This story was not subject to the approval of Major League Baseball or its clubs.