Rangers have history of Winter Meetings progress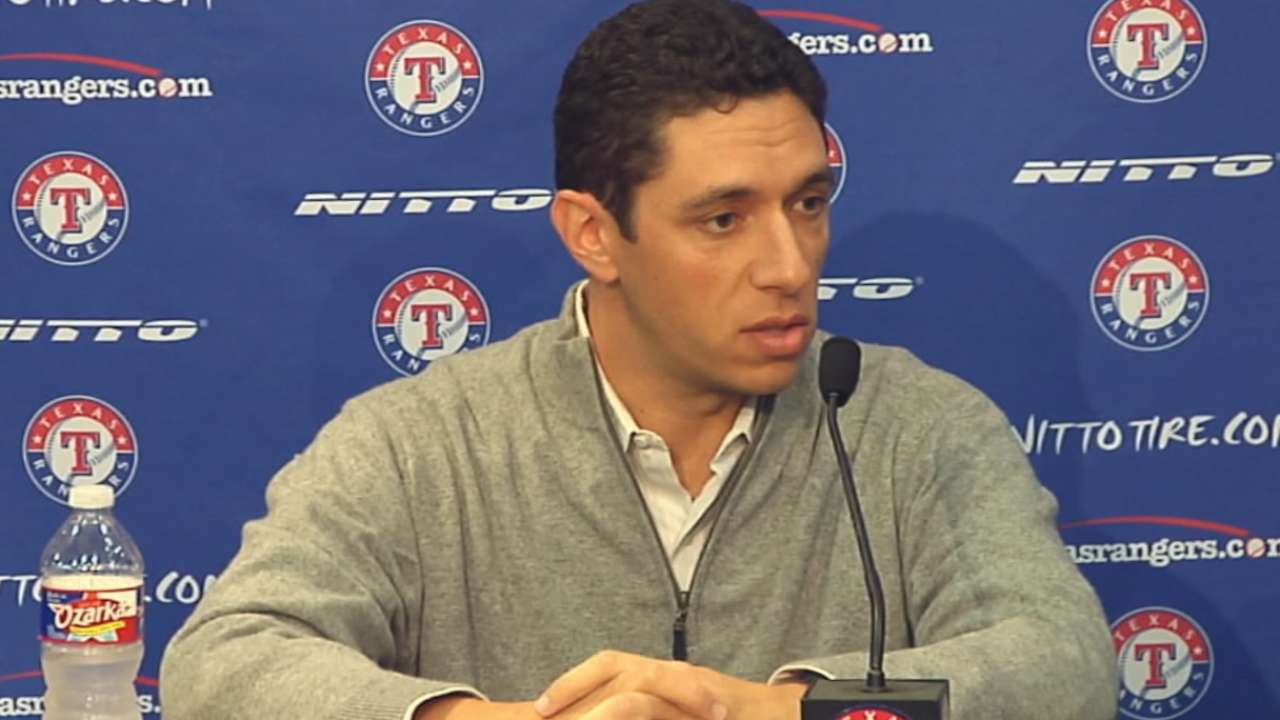 ARLINGTON -- The Rangers have been relatively quiet so far this winter, but at some point, they expect to add starting pitching.
Since their focus so far has been on trades, San Diego might be the place to do it, especially since they have had multiple conversations with the Padres about Ian Kennedy, Andrew Cashner and Tyson Ross.
But Rangers general manager Jon Daniels has not limited his conversations to his former assistant A.J. Preller, who is now running the Padres' baseball operations. There will be plenty of other people to talk to when Daniels and the Rangers show up in San Diego on Sunday afternoon in advance of next week's Winter Meetings, which begin Monday.
The Rangers have investigated every possible pitcher on the trade market. They know the Phillies might part with left-hander Cole Hamels for a package of prospects, and the Nationals might do the same with right-hander Jordan Zimmermann.
Both would be of interest to the Rangers, although their seemingly limited financial flexibility might not allow them to absorb the $96 million -- at minimum -- owed Hamels over the next four years.
Zimmermann is signed for $16.5 million for 2015, but then is eligible for free agency. So it would likely come down to how many prospects the Rangers are willing to surrender for a pitcher who may be in Arlington for just one season. Athletics right-hander Jeff Samardzija is another potential free agent after the 2015 season who could be available.
The Reds are willing to talk about pitching, but like Zimmermann and Samardzija, Reds hurlers Johnny Cueto, Mat Latos, Mike Leake and Alfredo Simon are all free agents after next season. The Reds also want offense in return, most likely a left fielder.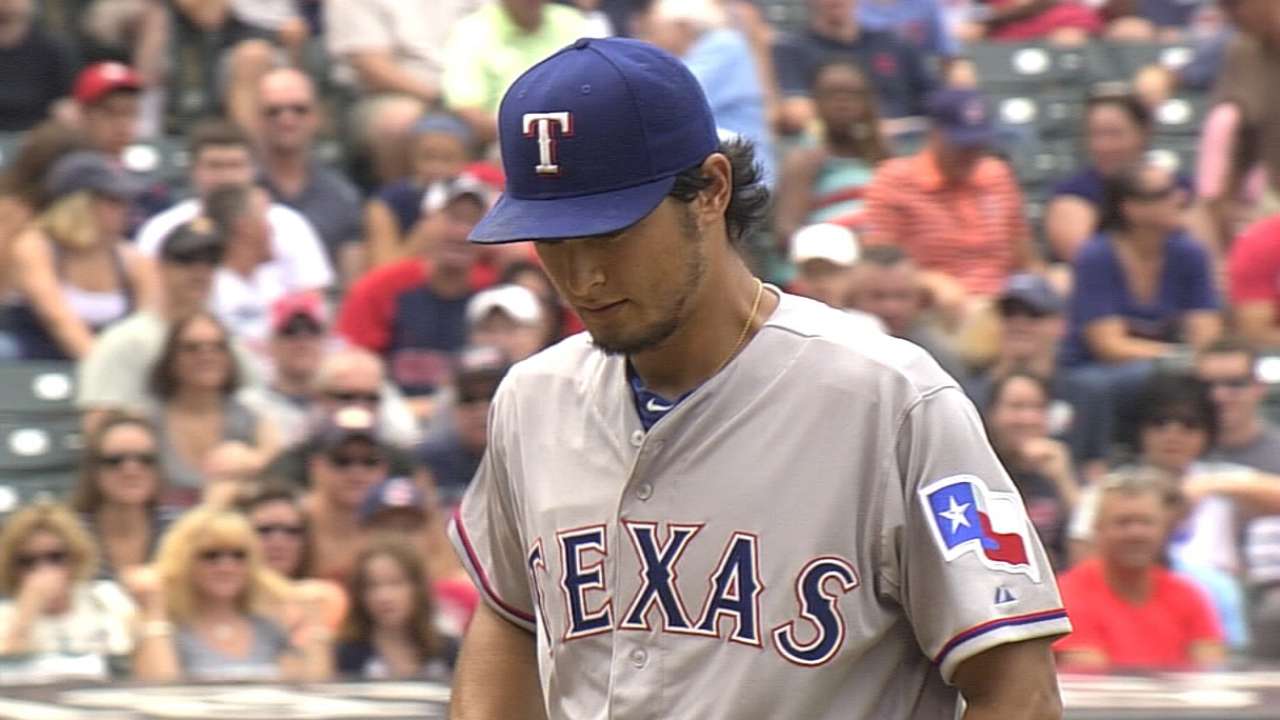 Starting pitching is supposed to be at the top of the Rangers' priority list, as they would like another proven starter to go with Yu Darvish and Derek Holland at the top of their rotation. That would leave Nick Martinez, Nick Tepesch and Lisalverto Bonilla as the leading candidates for the next two spots, with the possibility of Colby Lewis returning on a one-year contract.
There is always the free-agent market. If the Rangers stay true to their word, then it appears that Jon Lester, Max Scherzer and James Shields are beyond their financial reach. But there is a next level of starting pitching that could entice the Rangers, including right-handers Justin Masterson, Ervin Santana, Jake Peavy and Aaron Harang, and left-hander Francisco Liriano.
The quest for starting pitching also could be misdirection in the pursuit of outfield help and to reinforce an offense that was 10th in the league in runs scored. The Rangers have Ryan Rua, Michael Choice and Jake Smolinski as candidates to play left field, but their unsuccessful pursuit of free-agent outfielder Torii Hunter shows they would consider a veteran presence who could lessen the uncertain dependence on unproven young players.
Catching also is another priority for the Rangers as they seek a complement to Robinson Chirinos. So far, the Rangers have expressed indifference to what's available on the free-agent market, so the trade market could be the answer, with the Blue Jays shopping Dioner Navarro, the Padres doing the same with Yasmani Grandal and the D-backs appearing open to talking about Miguel Montero.
The Rangers have been focused on trade discussions so far this offseason, and their farm system is brimming with talent for trade cache. But the Winter Meetings have often been the forum for the Rangers to pursue their offseason big-ticket free-agent items, especially with persuasive agent Scott Boras in town. The Rangers left the Winter Meetings in Florida last offseason well on their way to signing outfielder Shin-Soo Choo, while in past years, Darvish, third baseman Adrian Beltre and pitcher Kevin Millwood all have been deals done during or around the annual gathering.
So far, the winter has mostly been talk, but there is the potential for moves and big surprises from the Rangers at the Winter Meetings next week in San Diego.
T.R. Sullivan is a reporter for MLB.com. Read his blog, Postcards from Elysian Fields, and follow him on Twitter @Sullivan_Ranger. This story was not subject to the approval of Major League Baseball or its clubs.