Winter Meetings could keep Beane even busier
A's already have reshaped roster with Butler signing, blockbuster deal
OAKLAND -- Already, the A's have greatly meddled with their roster this winter -- and in no small way, taking designated hitter Billy Butler off the free-agent market and shipping All-Star third baseman Josh Donaldson to Toronto for Brett Lawrie and a trio of prospects in a blockbuster trade.
Yet there's still plenty of work to be done next week when general manager Billy Beane and his front-office army descend upon San Diego for the annual Winter Meetings.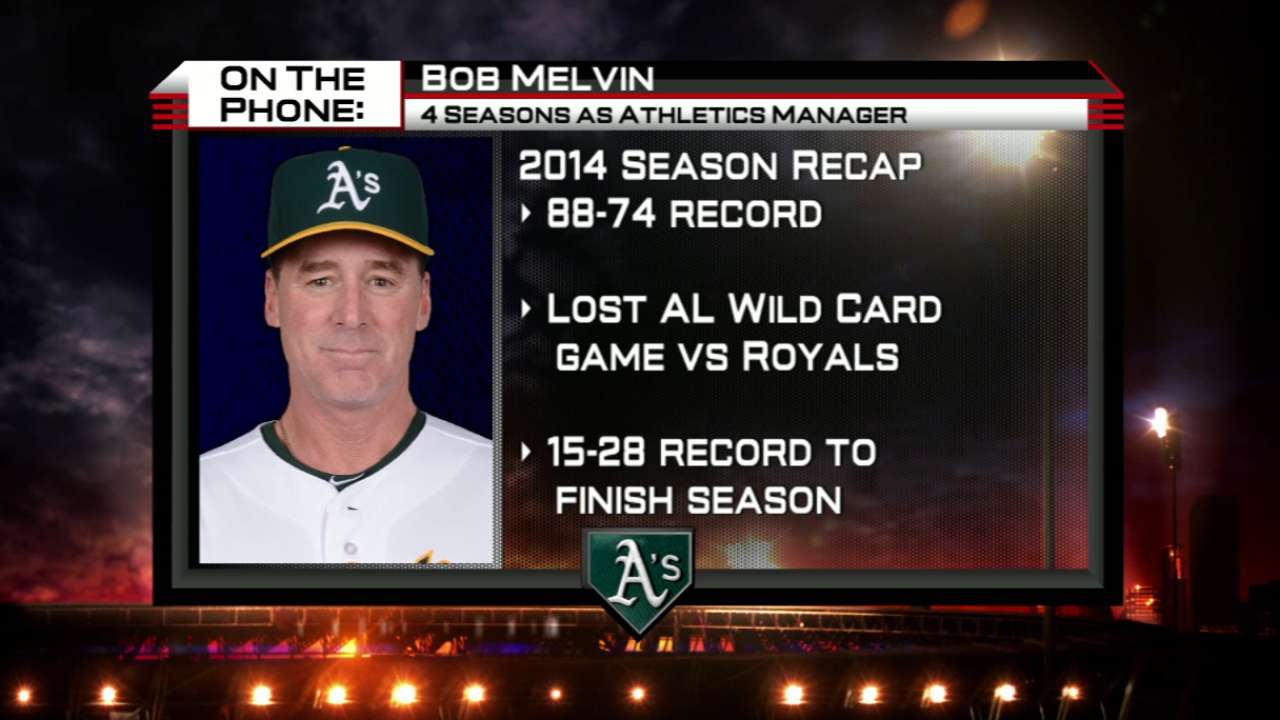 Trading Donaldson, it seems, could be the first of several deals implemented by the retooling A's, who lost more than half a dozen players from their 2014 squad to free agency following a roller-coaster season that ended in a Wild Card Game loss to the Royals.
The A's are in trade talks with the Indians about slugger Brandon Moss, a source told MLB.com on Wednesday.
It's unclear which direction Oakland will wander next, following Donaldson's shocking departure. Butler's presence indicates the A's are not entertaining a full rebuild, so perhaps this is more of a restructure effort that's only in its early stages.
Beane has already taken his biggest asset, Donaldson, and used it to fill several needs, finding a third-base replacement in Lawrie while adding a pair of big league-ready pitchers in Sean Nolin and Kendall Graveman, along with a high-profile shortstop prospect in Franklin Barreto.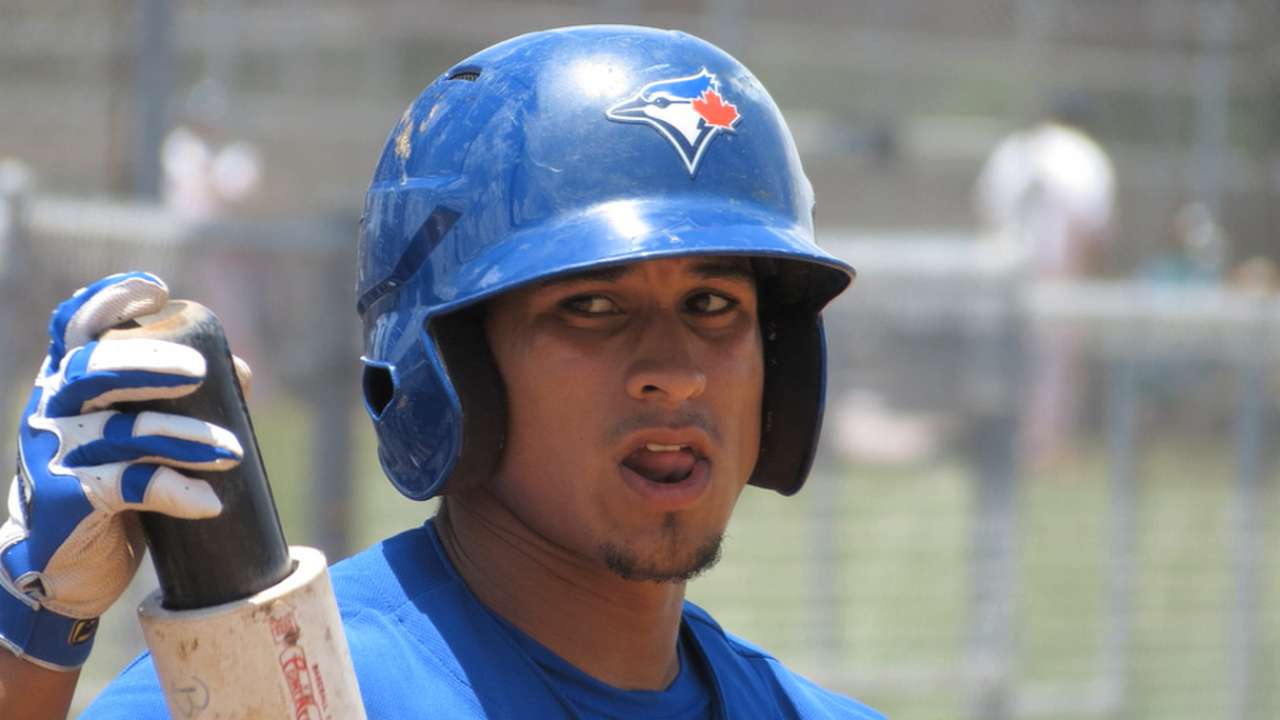 With Nolin and Graveman on board, giving the club two potential rotation pieces, Oakland is in position to deal another veteran -- notably, a starter. Right-hander Jeff Samardzija, entering his final year of salary arbitration, is grabbing all of the attention right now, with multiple clubs expressing interest in his services.
There's no doubt he's the A's most marketable trade chip, and given their immediate need for a shortstop because of free agent Jed Lowrie's expected departure, Beane could dangle Samardzija for just that and more in San Diego, if not before then. Beane has made it clear he's spending this winter addressing current needs while maintaining equal focus on the future.
"We've spent a lot of Minor League capital the last couple of years trying to give this current group as good a chance as we could," Beane said after trading Donaldson. "Now, looking forward, we've got to be cognizant of the next couple years."
The A's general manager has been consistently forthright in saying his next shortstop won't come from the free-agent market, so any rumors next week involving the top names on the market at this position -- including Lowrie, Asdrubal Cabrera and Stephen Drew -- won't be attached to Beane's name.
While Samardzija would give him the best return in a trade, he's not the only one Beane is considering dealing next. Several of Oakland's left-handed hitters have also been rumored as expendable, including Moss, Josh Reddick and John Jaso.
All three are expected to reel in decent raises in arbitration this year, as is Samardzija, and Beane has never been shy in dissecting his roster to trim costs. His willingness to let go of Donaldson proves just that. The third baseman could earn close to a combined $40 million in arbitration over the next four years -- and while that's something of a bargain for one of the game's best infielders, Beane can now allocate that money to several players rather than one.
Beane has never been the biggest fan of the Winter Meetings, because of its transformation into a media circus in recent years, but he will draw plenty of visits from his peers and agents during his stay, for everyone knows he's not afraid to swing a bold deal.
Stay tuned.
Jane Lee is a reporter for MLB.com. This story was not subject to the approval of Major League Baseball or its clubs.