Reds could use Meetings to lay foundation for moves
Aiming to boost 'pen, offense, Cincinnati looking at both trade options and free agency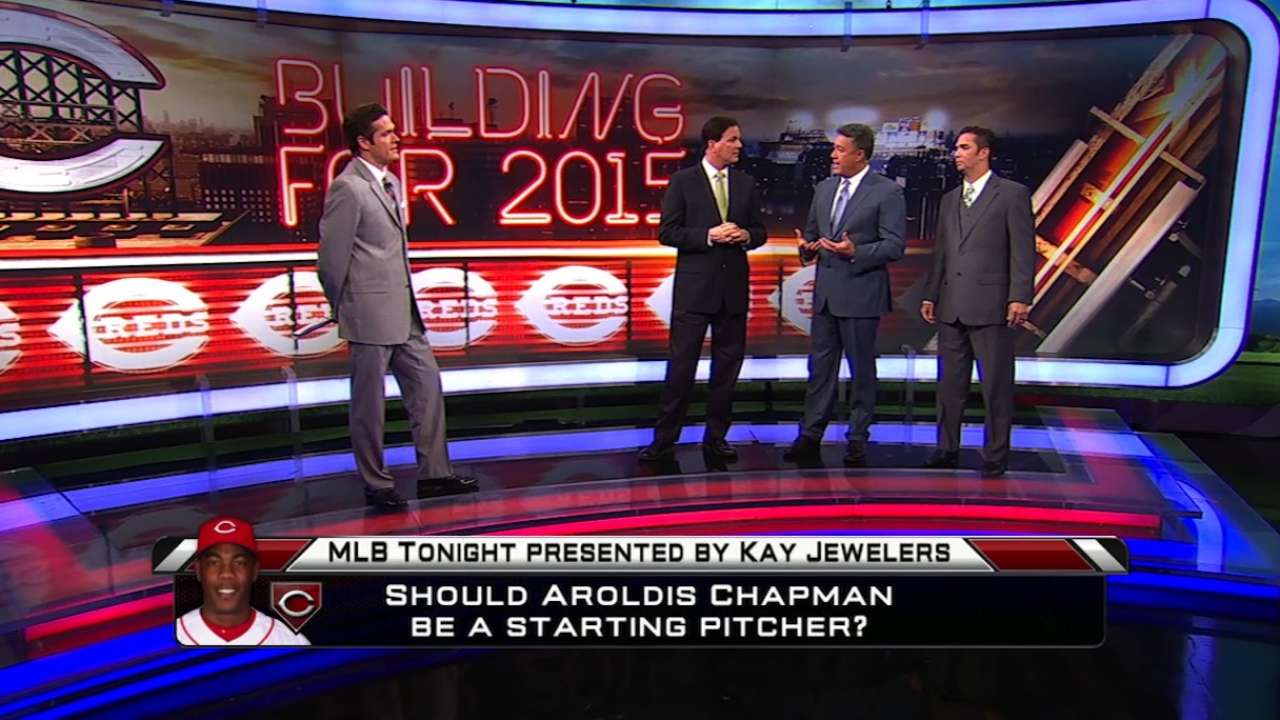 CINCINNATI -- The needs the Reds have to address in order to contend next season will not be under lock and key when their baseball operations department arrives in San Diego on Sunday for the annual Winter Meetings.
General manager Walt Jocketty has been clear about wanting to improve Cincinnati's offense and bullpen since the 2014 season ended with 76 wins and a fourth-place finish. In part because of the team's budgetary constraints and its track record at past Winter Meetings, it's uncertain whether Jocketty will make those moves next week.
"We're looking at trade or free agency, either one," Jocketty said of his left fielder search shortly after the General Managers Meetings in mid-November. "Free agency, sometimes, is easier, because you can do it without giving up any talent. But it's usually more expensive. It's not going to be an easy task, no matter what we do."
On Tuesday, the Reds made their first notable move of the offseason, acquiring Minor League right-hander Matt Magill in exchange for outfielder Chris Heisey.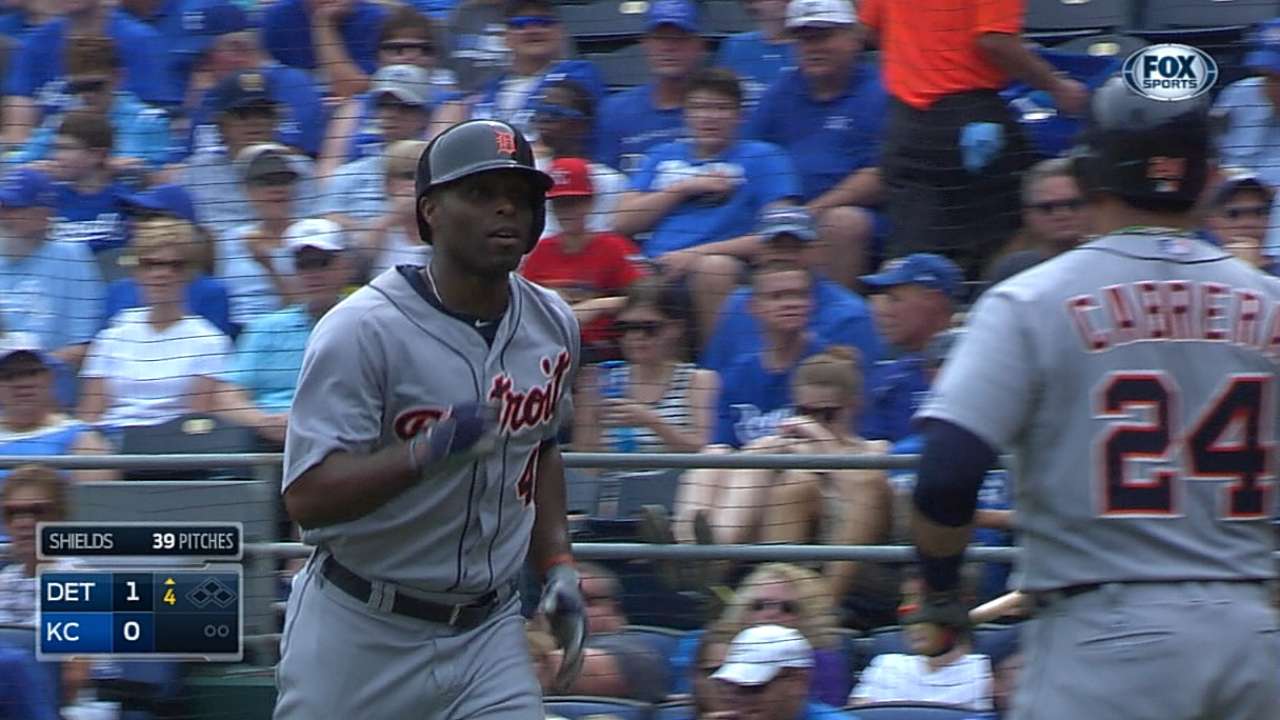 With 10 players under contract, plus the two option buyouts for Ryan Ludwick and Jack Hannahan, the team already has $81 million committed for 2015. And with the arbitration eligibility of several players -- including Aroldis Chapman, Mat Latos and Todd Frazier -- the small-market Reds' payroll will easily exceed $100 million once again.
Two of the larger contracts -- belonging to Joey Votto and Brandon Phillips -- can't be moved because of no-trade provisions.
That makes the Reds highly doubtful for big free-agent splashes, but smaller-to-mid-range signings are still possible. For the team's biggest need -- a left fielder -- it has looked at free agents like Nori Aoki and Michael Morse, among others. Last season, Cincinnati ranked 29th out of 30 clubs in batting and on-base percentage.
Speculation has centered on the Reds making trades, because four members of the starting rotation -- Johnny Cueto, Latos, Mike Leake and Alfredo Simon -- are a year away from becoming free agents. Right fielder Jay Bruce also has been the subject of rumors after he had his worst season in the Majors.
Trades are certainly possible, but ownership is reluctant to dismantle the core group and enter a rebuilding phase now, especially with Cincinnati being the host of the 2015 All-Star Game. Good starting pitching -- especially from Cueto and Latos -- is essential to contend, and their departures wouldn't help on that front. And with Bruce being owed $24 million over the next two seasons, he's a relative bargain for his age (27) and past performance. Dealing him now would be selling low after a down year in '14.
The Reds made no significant transactions during the Winter Meetings in each of the last five years. Their last trade while at the Meetings was completed way back in 2008, when catcher Ramon Hernandez was acquired from the Orioles for Ryan Freel and two Minor Leaguers -- including future big leaguer Justin Turner.
But like last month's General Managers Meetings, the Winter Meetings are often an essential part of the process for Jocketty to eventually make signings or trades. Although cell phones and email make communication between clubs and agents possible 24 hours a day and seven days a week all winter, the GM and Winter Meetings offer face-to-face communication that can help lead to a completed deal.
In both 2011 and '12, the Reds made blockbuster trades in the days that followed the Winter Meetings.
On Dec. 11, 2012, Shin-Soo Choo arrived from the Indians in a three-way trade that sent outfielder Drew Stubbs to Cleveland and shortstop prospect Didi Gregorius to Arizona.
On Dec. 17, 2011, Latos was acquired from the Padres for Yonder Alonso, Yasmani Grandal, Brad Boxberger and veteran starting pitcher Edinson Volquez. Then on Dec. 23, 2011, lefty reliever Sean Marshall was acquired from the Cubs for starter Travis Wood, outfielder Dave Sappelt and a Minor Leaguer.
Because the National League Central division is expected to be hotly contested once again next season, the Reds are under pressure to get better. Expect them to be one of the clubs watched closely during these Meetings in San Diego.
Mark Sheldon is a reporter for MLB.com. Read his blog, Mark My Word, and follow him on Twitter @m_sheldon. This story was not subject to the approval of Major League Baseball or its clubs.