Twins add Torii, seek pitching at Winter Meetings
GM Ryan has already made contact with agents ahead of San Diego gathering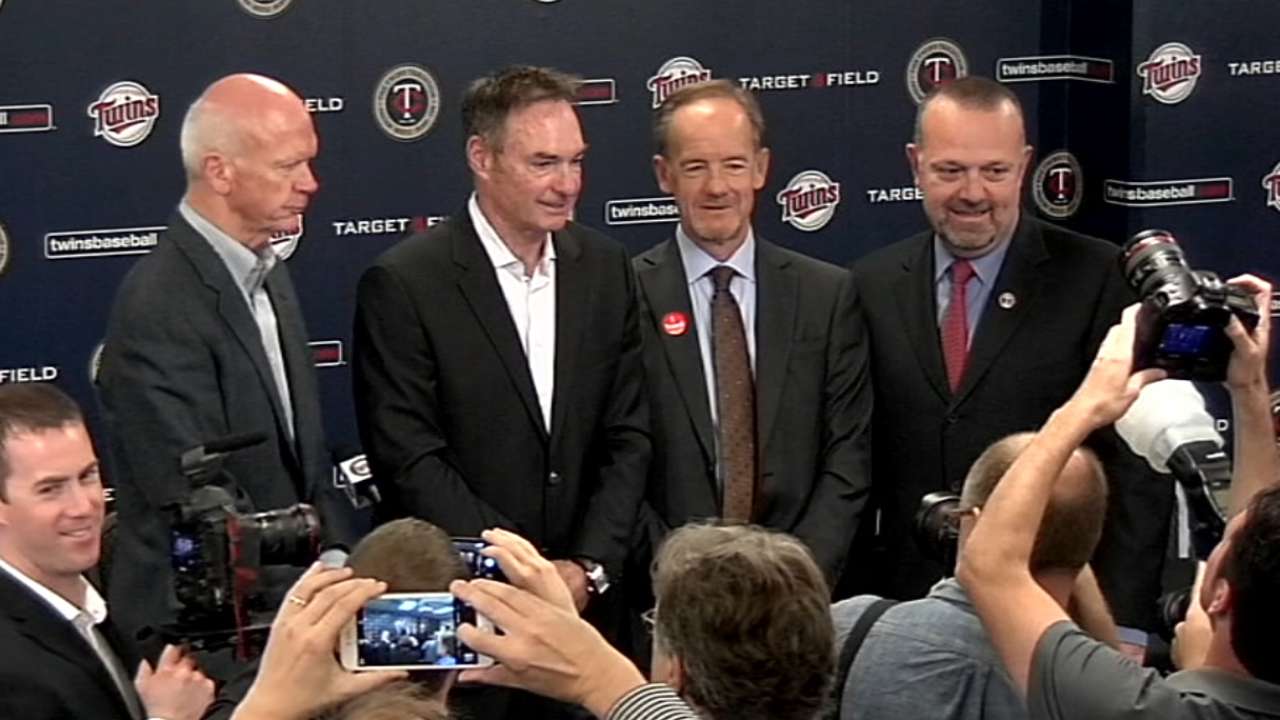 MINNEAPOLIS -- The first item on the checklist for the Twins this offseason was to find a new manager to replace Ron Gardenhire and then round out his coaching staff.
The Twins wanted to have everything in place before the Winter Meetings and they did just that, as Hall of Famer Paul Molitor was hired as manager on Nov. 3, and the club officially added its seventh and final coach Monday.
Once that domino dropped, the Twins shifted their focus and agreed to sign outfielder Torii Hunter to a one-year, $10.5 million deal Tuesday. And Minnesota isn't done trying to improve a roster that has lost at least 92 games in each of the last four seasons, as general manager Terry Ryan said he expects it to be a busy Winter Meetings for the Twins next week in San Diego.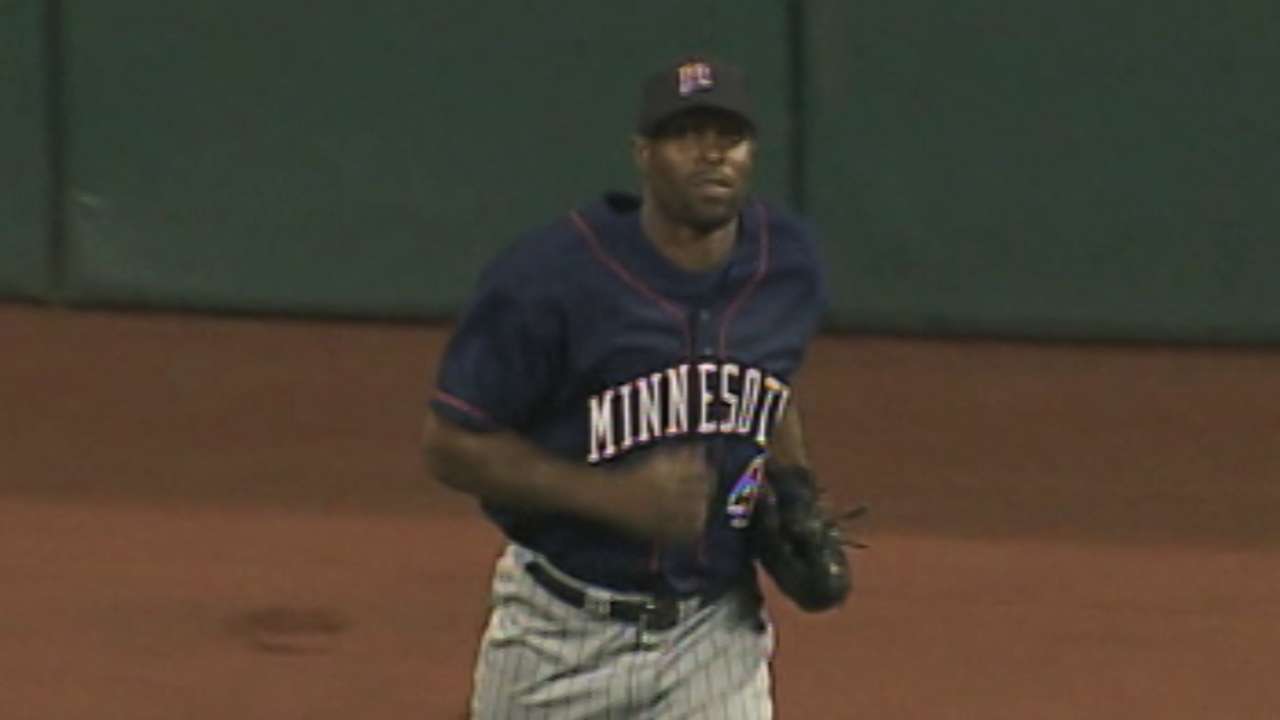 "Like usual, there's a lot of trade talks and free-agent possibilities with just about every agent in the game there and lots of meetings," Ryan said. "We're looking forward to going to San Diego and seeing many people face to face. There are trade opportunities that could arise that you'd least expect. Usually there are a lot of surprises when you go to the Winter Meetings."
Last year, the Twins went into the Winter Meetings having already signed free-agent right-handers Ricky Nolasco and Phil Hughes and later added right-hander Mike Pelfrey and catcher Kurt Suzuki via free agency.
This year, the Twins again made a splash right before the Winter Meetings by signing Hunter to bolster their outfield and provide leadership in the clubhouse. But pitching is again the main focus for the club at the Winter Meetings, as Minnesota starters combined to post the worst ERA in the Majors for the second straight year. Ryan said there's no doubt what his top priority will be at the Winter Meetings.
"Pitching is, and I don't think there's any question," Ryan said. "We've had our struggles on the mound, so we'll continue to look at pitching first. Whenever you have a chance to get pitching, you certainly look at it or pursue it."
The Twins have started the process of checking in with free-agent pitchers, as they've already contacted the agents for players such as right-hander Justin Masterson. Ryan is expected to meet with several agents in San Diego, as the Twins will do their due diligence on just about every available starting pitcher. The Twins aren't expected to go after top starters such as Max Scherzer, James Shields or Jon Lester, but are likely to have interest in the next tier of starters such as Brandon McCarthy, Jason Hammel, Edinson Volquez and Brett Anderson.
It'll also be the first Winter Meetings for Molitor, who has never attended the annual event, but will be there in San Diego. Molitor has several media obligations to attend to, but will also sit in on meetings with the front office to get a feel for which players they're pursuing. Molitor also said he's willing to make recruiting pitches to free agents if necessary.
"I've never had the opportunity to attend a Winter Meetings, so I'm sure it'll be educational," Molitor said. "To be able to see the ins and outs of the organization and what transpires throughout the course of those four or five days, I'm looking forward to it very much. It's obviously not my area to go out and sign people, but I'm interested in what transpires, and if there's anything I can do to be helpful, I'm more than open to doing that."
Rhett Bollinger is a reporter for MLB.com. Read his blog, Bollinger Beat, and follow him on Twitter @RhettBollinger. This story was not subject to the approval of Major League Baseball or its clubs.