Starting pitching the focus for Royals at Meetings
Moore's priorities beyond strengthening rotation include outfield bat, 'pen help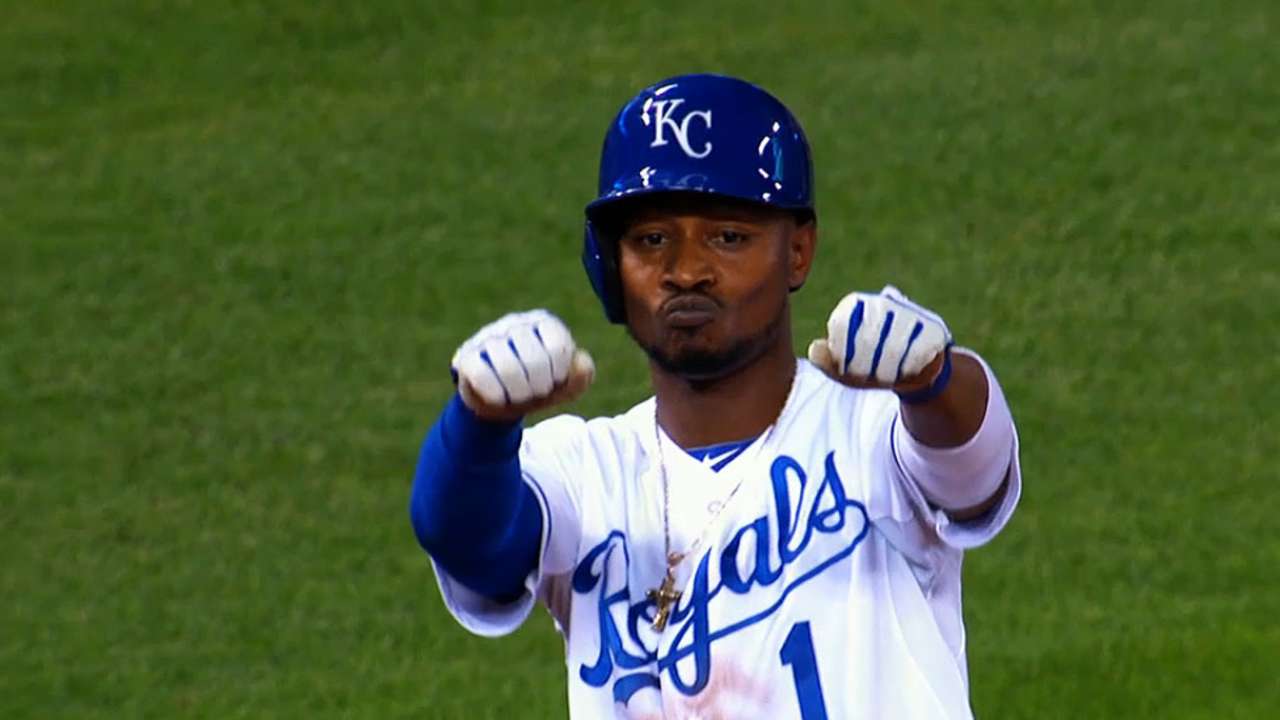 KANSAS CITY -- There's no doubt about priority No. 1 for the Royals at the upcoming Winter Meetings.
"The main focus is we've got to shore up our rotation," general manager Dayton Moore said.
Moore will lead the Kansas City contingent to the annual Winter Meetings in San Diego, where the brass from the 30 Major League clubs and their Minor League affiliates begin gathering this weekend. Officially, the conclave runs from next Monday through Thursday.
The Royals will arrive with a new celebrity status as the Little Team That Could, the unexpected American League champions that took San Francisco to the limit before losing the World Series.
Whether that will make it easier or harder for the Royals to make deals remains to be seen.
The focus on starting pitching is a result of staff leader James Shields departing as a free agent after two productive years with Kansas City. He's expected to be out of the Royals' budgetary reach.
There are other targets, too.
"We'd like to acquire a starting pitcher, an outfield bat and maybe add another piece or two in our bullpen," Moore said.
Moore usually sticks to a pattern in arriving at the answers to his needs: First, looking within the organizations itself; second, sifting through the trade possibilities, and third and last, tackling the free-agent market.
There aren't readily apparent solutions within the Royals' farm system at the moment.
"We've laid a lot of groundwork, we've got a pretty good feel of what teams we perhaps match up with in trades and I think the market right now is not completely defined," Moore said.
"We're not really in on any big free agents at this time, although we're staying in touch with all their agents, and we'll see where it goes at the end of the day."
Shields, Max Scherzer and Jon Lester are at the top of the free-agent pitching heap, but the Royals might check into the tier that includes the likes of Ervin Santana, Brandon McCarthy and Francisco Liriano.
The search for a bat that would replace designated hitter Billy Butler, who signed with Oakland, might focus on a player who could play right field as well as DH. Last year's right-field regular, Nori Aoki, became a free agent.
"Billy was a great hitter for us, and I'm not sure we'd be able to replace him, but we can do one or two things there," Moore said. "We can structure our club in a way where we can rotate the DH. Or depending where we are later on in the process, we may acquire a DH bat. But we'll see -- we'll stay open-minded with it."
Free agents Torii Hunter and Michael Morse have been mentioned as possible fixes for the Royals, though Hunter is now off the board after signing a one-year deal with the Twins on Wednesday.
Moore insists he hasn't closed the door on Aoki or even Shields, for that matter.
"Those players performed for us very well, they fit us and we're just staying in touch and kind of monitoring the market," he said.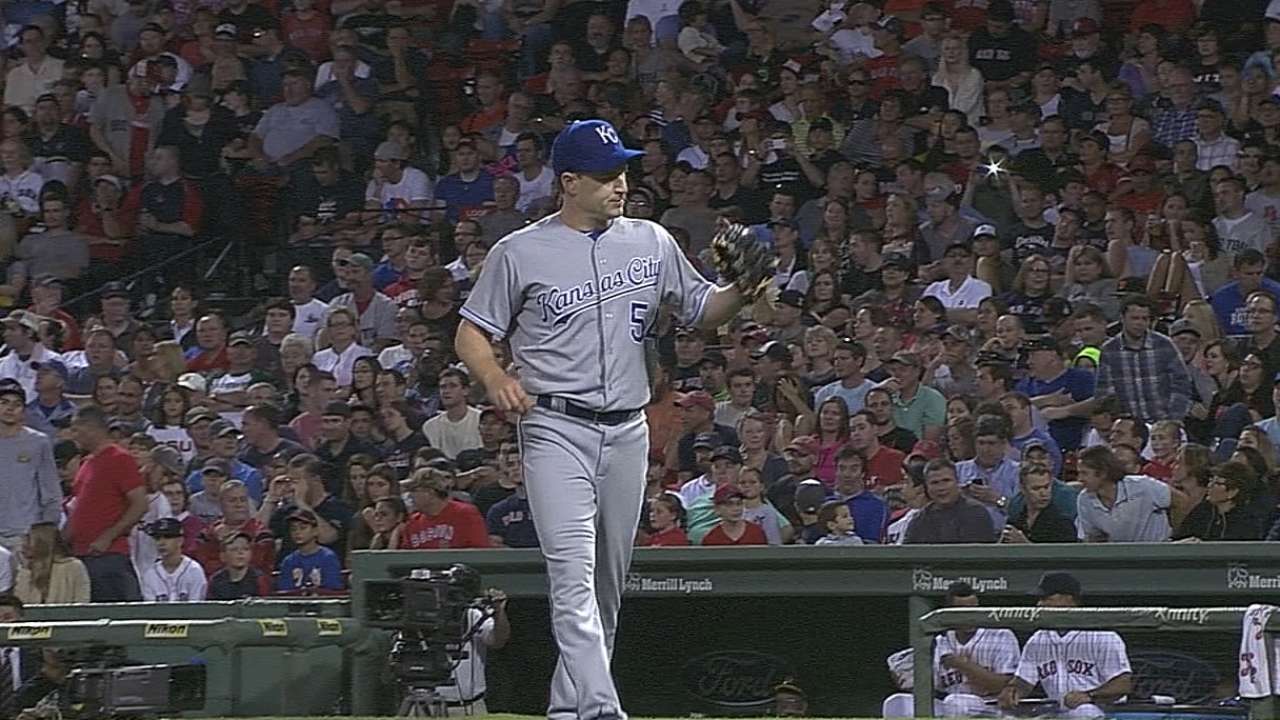 The Royals already have done some tinkering with the bullpen, dealing four-year stalwart Aaron Crow to Miami. The Crow deal brought back two pitchers, including Brian Flynn, a left-hander who could figure in the rotation or the middle of the 'pen.
Kansas City also re-signed veteran Jason Frasor to a one-year deal, and on Wednesday the club reached a two-year agreement to bring back fellow righty Luke Hochevar, according to a CBSSports.com report. A huge piece of the club's bullpen in 2013, when he posted a 1.92 ERA, Hochevar is returning from Tommy John surgery, which cost him all of '14.
Sure to be a question at the Winter Meetings is would the Royals trade one of their dynamite threesome at the back end of the bullpen to get a bat or a starting pitcher? That's closer Greg Holland and setup men Wade Davis and Kelvin Herrera, who combined for a spectacular season.
Moore, though, didn't sound like a guy who was eager to peddle the pitching he already has in house.
Dick Kaegel is a reporter for MLB.com. This story was not subject to the approval of Major League Baseball or its clubs.