White Sox to pursue 'exciting things' at Winter Meetings
Duke, LaRoche signal significant push to contend in 2015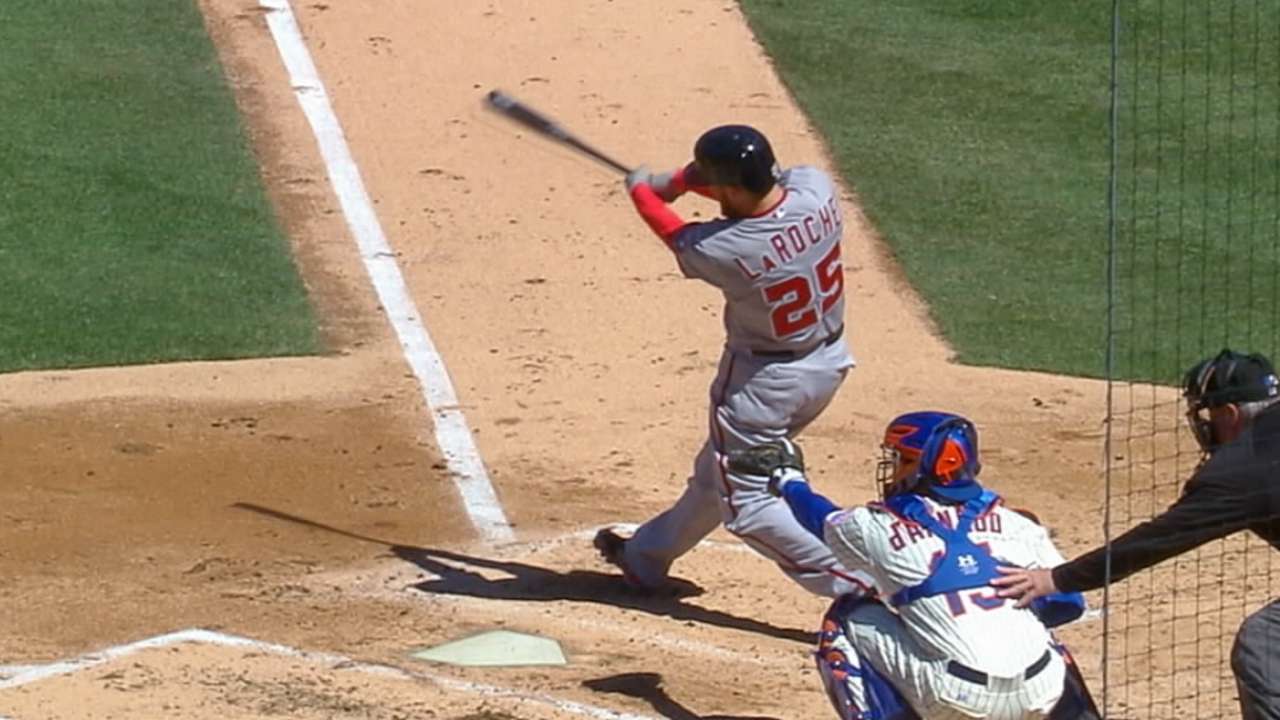 CHICAGO -- Remember the reshaping program started by White Sox general manager Rick Hahn midway through the 2013 season? Well, it remains in place as the team's front office prepares for a trip to San Diego and the 2014 Winter Meetings, which begin Monday.
But as Hahn and executive vice president Ken Williams have expressed on a few occasions during the offseason, the focus on winning is not two or three years away. It begins in their minds in 2015.
The goal of that overall reshaping plan hasn't changed: The White Sox intend on becoming a perennial championship contender, spurred on by team-friendly, multi-year contracts for stars such as Chris Sale, Jose Abreu and Jose Quintana. It just seems as if the timetable might have been sped up a bit.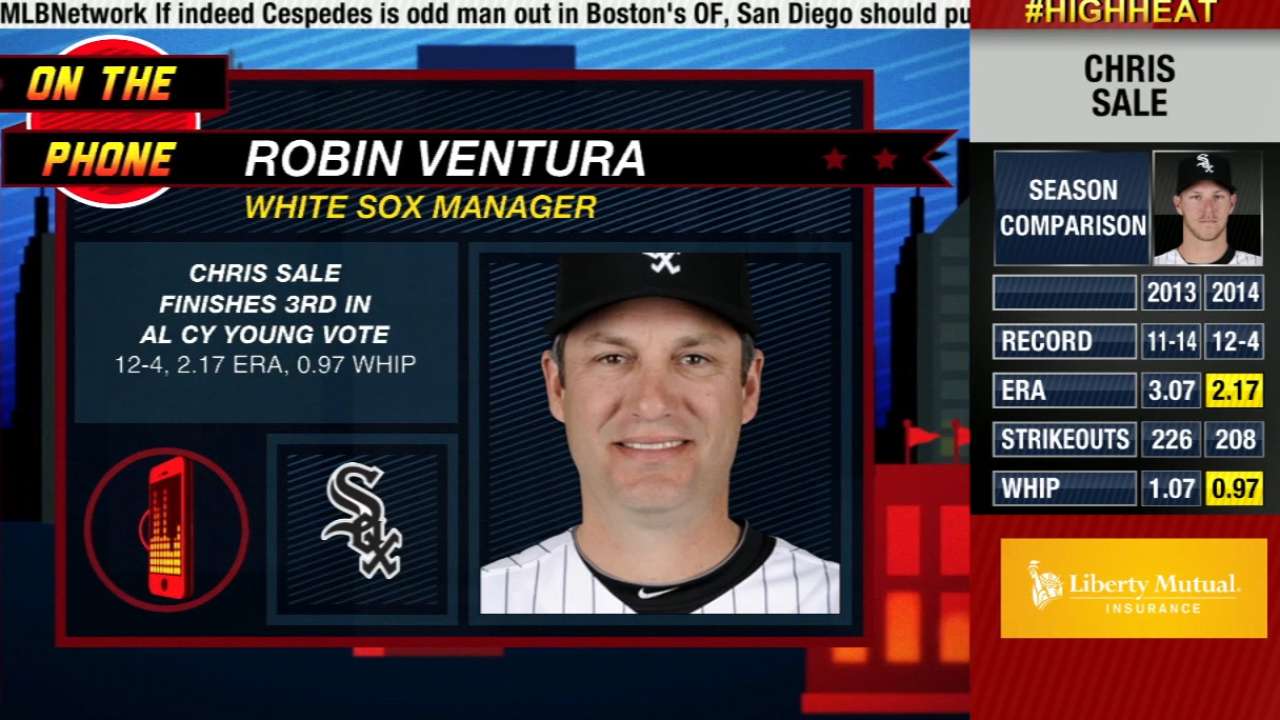 "We are going to continue to be aggressive over the coming weeks up to and through San Diego and through the holidays," said Hahn during a recent interview. "And hopefully continue to address pieces that move the chains and get us closer to not only competing in '15 but in '16 and beyond."
"Some of the things Rick and I are talking about are exciting things, and some days, they are more exciting than others," Williams said. "You kind of go back and forth with the possibilities, thinking something is closer at one point in time, then it kind of backs off, then it gets a little closer."
This comment from Williams came prior to the Jeff Samardzija rumors over the weekend, which linked the White Sox to the A's right-handed starter. No move has taken place, but even the act of consideration points up an issue that has to be tackled by Hahn and his staff.
Samardzija represents an addition that could push the White Sox toward instant contention. He had an fWAR of 4.1 between stops at Oakland and with the Cubs in '14, positing his second straight campaign with 200-plus innings and 200-plus strikeouts. He also would fit nicely in the left-handed-dominant White Sox rotation made up of Sale, Quintana, John Danks and soon-to-be Carlos Rodon.
Adding Samardzija, though, could end up as just a one-year boost, with the 29-year-old having talked about exploring free agency at the end of the '15 season. It would be up to Hahn and company to decide if giving up a top prospect such as shortstop Tim Anderson, who was rumored in various reports as a part of a deal, would be worth the tradeoff in '15.
There's a chance this Samardzija trade never materializes, but it's the conundrum faced by the White Sox via any sort of high-end deal. To get something of value, a team almost always has to give up something of value, and the White Sox have done a good job during this reshaping process of turning a once dormant Minor League system into a system gradually on the rise. Sacrificing for the short term doesn't always pay major dividends.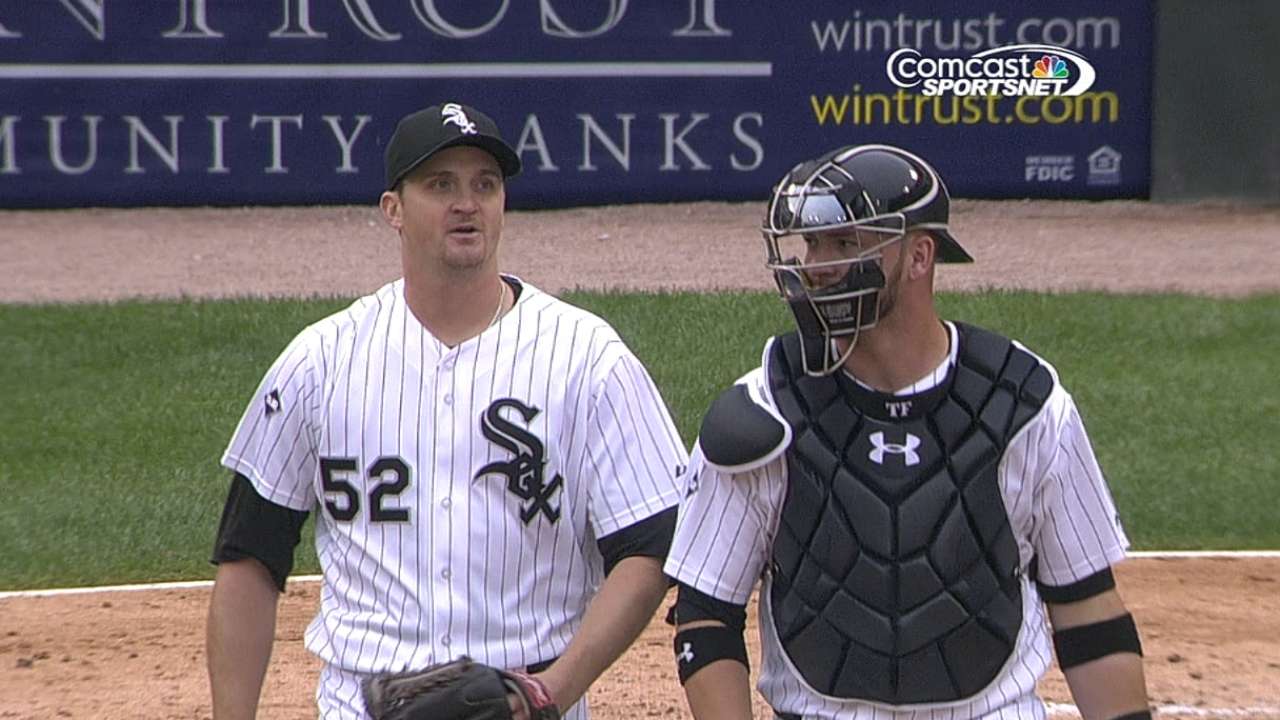 A right-handed starting pitcher isn't the only White Sox need. They upgraded an ineffective 2014 bullpen, caused in part by injuries and by younger, developing relievers pitching somewhat out of place in late innings, by adding left-hander Zach Duke with a three-year, $15 million deal. Another veteran reliever or two is on the agenda, although the White Sox could turn to help from within the system in hard-throwing Frank Montas, Chris Bassitt, and even Rodon, who could start in relief, although he's targeted long term as a starter.
Adam LaRoche fills the need of a power-packed left-handed bat in between Abreu and Avisail Garcia, joining the White Sox on a two-year, $25 million deal. He provides much-needed veteran leadership with the departures of Paul Konerko, Adam Dunn and Jake Peavy, and will be able to do more than spell Abreu at first base.
Left field stands as a somewhat open spot, with the White Sox no longer inclined to play Dayan Viciedo there on an everyday basis. Money is available to spend, with the White Sox payroll checking in somewhere around $64 million prior to the five arbitration-eligible players on the roster being settled. The team has not released its 2015 payroll target, but it figures to be in the low 90s.
Free agents such as Ervin Santana, Melky Cabrera and even David Robertson, if the White Sox choose to go with a set closer, could hold interest. But as the Samardzija interest indicates, the White Sox might have even grander plans for talent acquisitions geared at speeding up contention from 73 wins in '14 to the playoffs in '15. It's about finding a balance between winning now and still having the pieces for winning later.
"Rick already has done Duke and LaRoche, and that's just post-GM Meetings," said White Sox pitching coach Don Cooper of the White Sox Hot Stove maneuvers. "The way I feel is they are still mulling over stuff, throwing stuff out there, and there are more changes to come. I'm sitting here as anxious as anybody. My goal and the goal for all of us is to be better and get back into the playoffs."
Scott Merkin is a reporter for MLB.com. Read his blog, Merk's Works, and follow him on Twitter @scottmerkin. This story was not subject to the approval of Major League Baseball or its clubs.