Winter Meetings should bring opportunity for Yanks
GM Cashman heads to San Diego poised to exhaust all options in effort to improve club
NEW YORK -- General manager Brian Cashman and the Yankees have been secure in largely playing an observer role so far this offseason, tracking the bold-print moves of competitors while waiting for an opportunity to strike in this developing marketplace.
Needing to retool a roster that missed the playoffs for a second consecutive season -- something that hadn't happened in the Bronx since Melido Perez and Scott Kamieniecki were in the starting rotation -- the upcoming Winter Meetings in San Diego will provide an opportunity for Cashman and the Yanks to make some noise of their own.
"I'm just going to say we're doing everything in our power to improve the club," Cashman said recently. "Ownership has always been very beneficial with the resources to put the team on the field."
Cashman has repeatedly stated the team's needs coming off a campaign in which New York won 84 games and finished 12 games behind the division-winning Orioles. Most have yet to be addressed with any finality.
Uncertain of what they can expect from Alex Rodriguez -- who's coming off a season-long suspension, turns 40 in July and has played a total of 44 games over the last two years -- Cashman needs to identify a contingency plan at third base.
The Yankees have Martin Prado on the roster as one option, but a return engagement with Chase Headley remains on the radar. Headley's market was helped by Pablo Sandoval's five-year, $95 million pact with the Red Sox, also pushing the Giants into competition as a potential landing spot for the 30-year-old.
Derek Jeter's replacement at shortstop is also unidentified. Brendan Ryan is under contract as a placeholder, but the Yankees intend to find an upgrade over the defensive specialist. Stephen Drew, Asdrubal Cabrera and Jed Lowrie head the list of available free agents, and the trade front has also been engaged.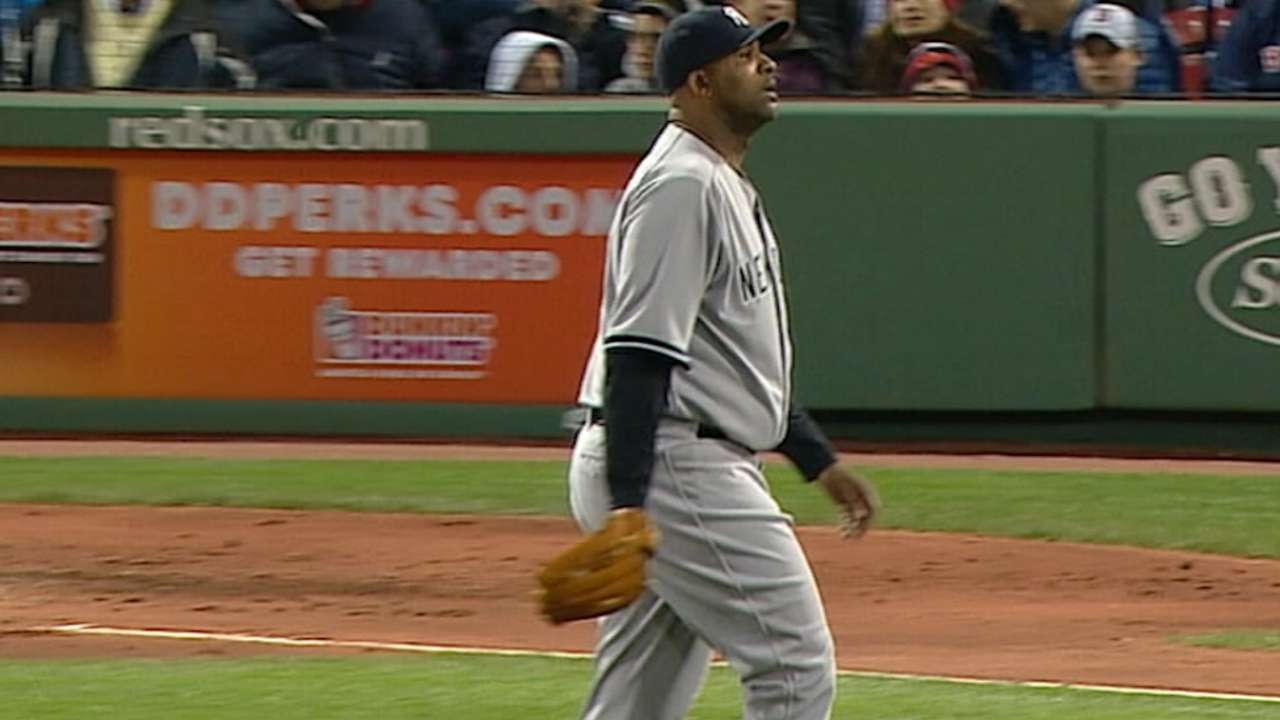 "In terms of availability and acquisition cost, to me, I would describe the shortstop market as limited," Cashman said.
Pitching was a strength last season despite injuries that ravaged the rotation, and the club's current crop of starters urge both promise and pause going into 2015. Masahiro Tanaka, Michael Pineda and CC Sabathia each come with question marks, prompting the Yanks to look for at least one hurler to firm up the starting five.
They have thus far steered clear of top arms like Jon Lester, Max Scherzer and James Shields, with buzz from the Bronx indicating that the club would prefer not to write another massive check after spending nearly $500 million on Brian McCann, Jacoby Ellsbury, Carlos Beltran and Tanaka last winter.
Whether that holds into January remains to be seen. At the moment, re-signing Brandon McCarthy, who was 7-5 with a 2.89 ERA in 14 starts for New York in 2014, has been identified as one objective. The Yanks have not ruled out the idea of bringing back Hiroki Kuroda on a one-year contract.
"We're looking at smart ways to improve our club. I guess I can say that much," Cashman said.
In the bullpen, the Yankees have maintained contact in talks with closer David Robertson. Reportedly, Robertson and agent Scott Leventhal are seeking a four-year pact that could make Robertson the highest-paid closer in history.
"They're in the driver's seat, as a free agent," Cashman said.
The Yanks think highly of Robertson, who converted 39 of 44 save chances in his first season as a full-time closer. They will weigh that affinity against All-Star Dellin Betances' emergence in the setup role, a possible run at left-hander Andrew Miller and the fact that the Yankees would receive Draft compensation if Robertson signs elsewhere.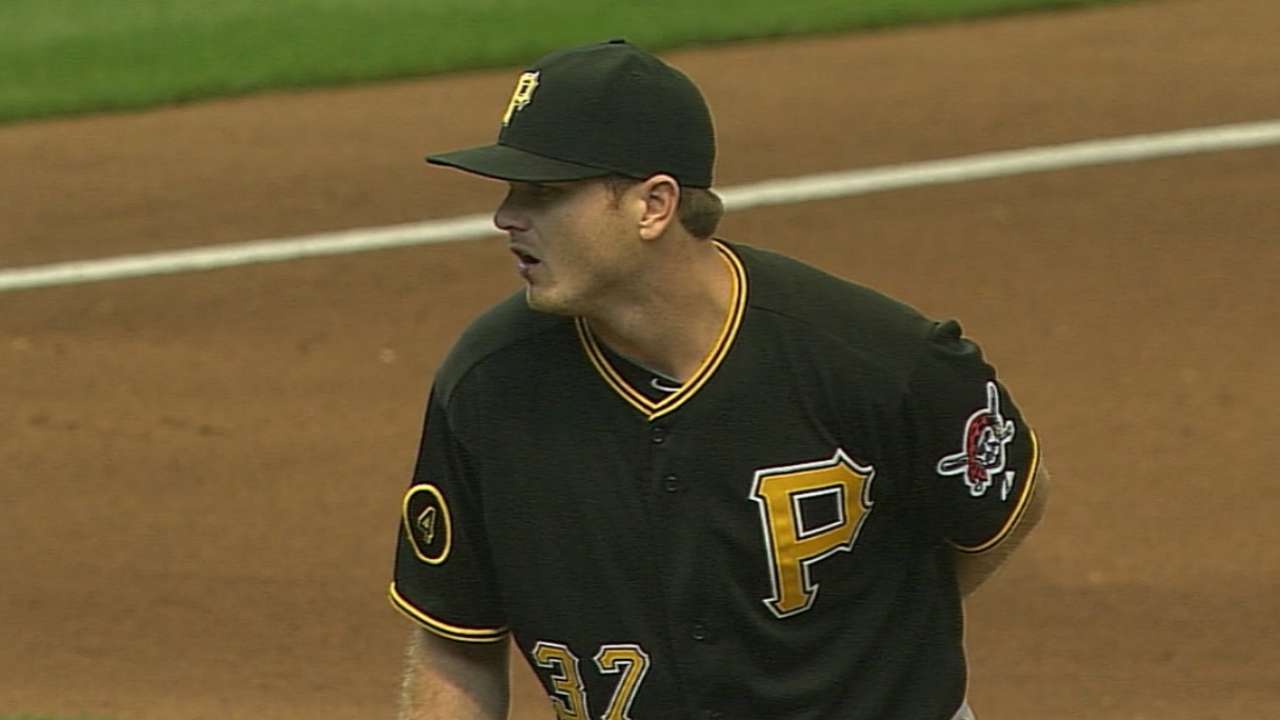 There have been a series of smaller moves completed: re-signing outfielder Chris Young as depth, swapping catcher Francisco Cervelli to the Pirates for left-hander Justin Wilson and inking pitchers Andrew Bailey and Jose De Paula.
In evaluating his offseason progress, Cashman recently said, "It's certainly taking its time, but it's been busy."
As such, he has been sticking to his normal playbook: hours before touching down at the Winter Meetings in San Diego, Cashman again plans to rappel down the side of the 22-story Landmark Building in Stamford, Conn., taking part in the city's Heights and Lights Festival.
It's a task that Cashman has been able to handle without much issue in years past, and as the Yankees look ahead to having their 2015 roster in place, their hope is that Cashman will be able to stick his landings in the negotiating room as well.
"If we can run into a few things we can target that will make us better, I think we can be right back in the playoff mix," Cashman said.
Bryan Hoch is a reporter for MLB.com. Follow him on Twitter @bryanhoch and read his MLBlog, Bombers Beat. This story was not subject to the approval of Major League Baseball or its clubs.