Tribe could explore trade market at Winter Meetings
With roster already near full capacity, GM Antonetti may need to be creative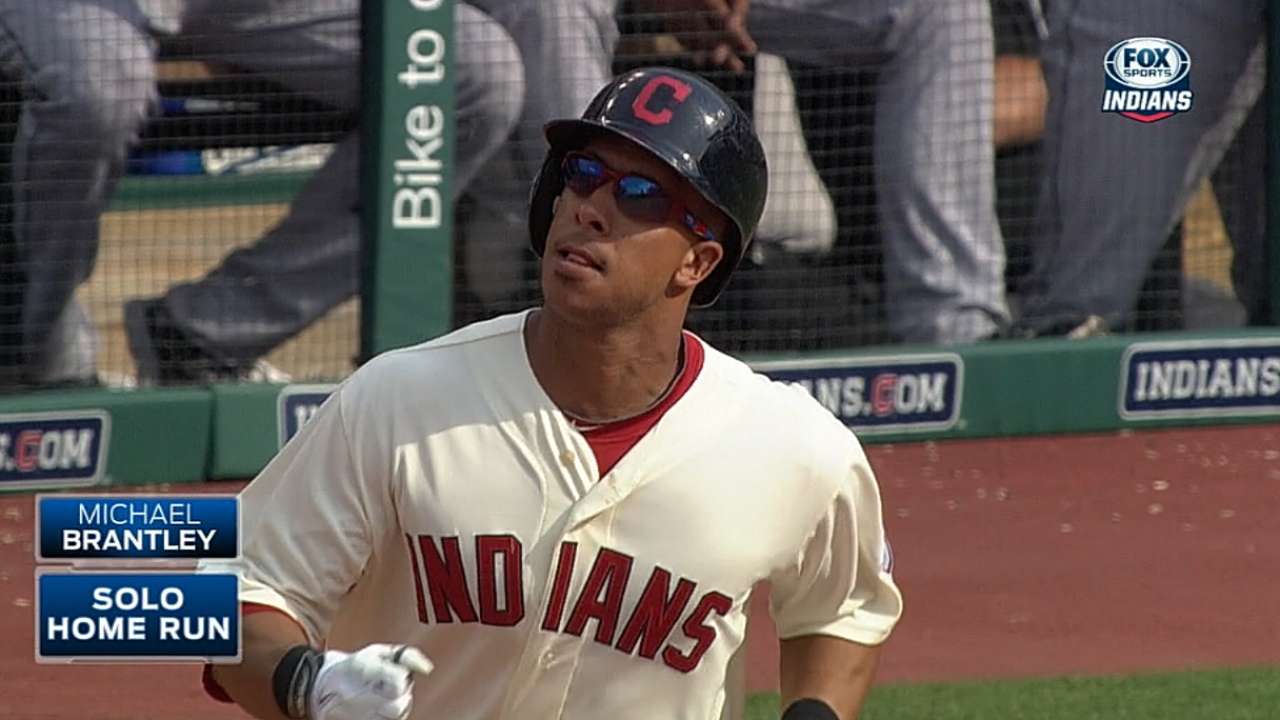 CLEVELAND -- The Indians' planning during the past two winters has placed the team in an offseason predicament. Nearly every spot on Cleveland's roster -- in the lineup, pitching staff and on the bench -- can be accounted for with a contract already in place.
In one sense, this is good news: a team that reached the postseason in 2013 and contended in '14 has the ability to return with its roster intact. On the other hand, trying to improve on the current group with external additions is suddenly a more difficult task, because there is no room in the contractual inn.
"We have virtually the entirety of our roster in place for next year," Indians general manager Chris Antonetti said earlier in the offseason. "There's no complacency -- we want to improve on that -- but that's a great position of strength going into the offseason. Last year, we had more questions."
It is a situation that makes the upcoming Winter Meetings important for the Indians, who likely need to explore the trade market before potentially delving much into free agency. Major League Baseball's annual four-day gathering begins Monday in San Diego, where front-office types can meet face to face with player agents and other team personnel.
The Indians are in the market for pitching depth and an impact bat. In terms of the latter issue, MLB.com confirmed on Wednesday night that Cleveland has engaged in trade talks with Oakland in an effort to acquire slugger Brandon Moss.
As far as moves coming to fruition, though, it has been a quiet winter to this point for the Tribe.
Cleveland's biggest move to date was the signing of manager Terry Francona to an extension that runs through 2018 and has team options through '20. The Indians also picked up a $3.5 million club option to retain utility man Mike Aviles, acquired pitcher Charles Brewer from the D-backs in exchange for cash and inked pitchers Shaun Marcum and Dustin Molleken to Minor League deals with spring invites.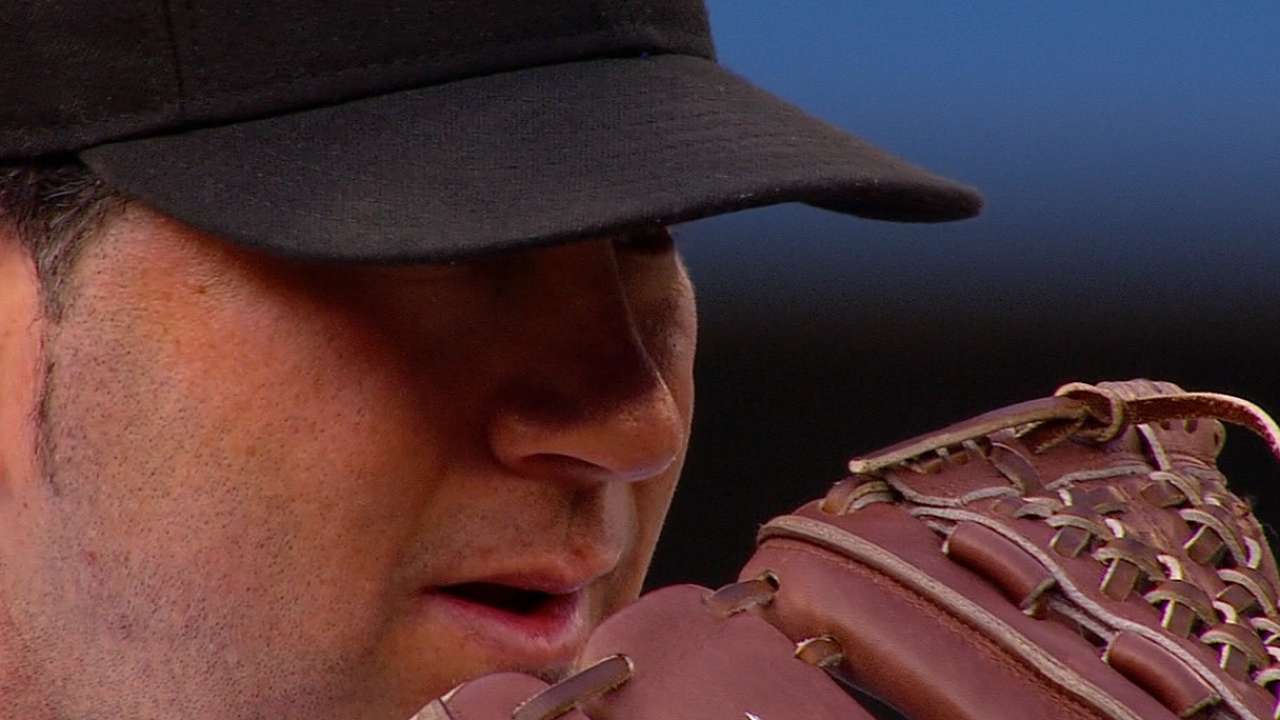 The Indians' lone free agent this offseason is veteran slugger Jason Giambi, who has yet to indicate whether he is aiming to play again in 2015. The bulk of the rest of Cleveland's roster from 2014, when the club won 85 games and stayed in contention until the final weekend of the regular season, is still under club control through at least the upcoming season.
Overall, the Indians have $57.4 million committed to 10 contracts, including nine on the position-player side of the roster. Combined with potential arbitration costs and the salaries of pre-arbitration players, Cleveland's player payroll currently projects to be a touch over $70 million, giving the club some financial wiggle room as it attempts to improve through external options.
The only issue facing the club at the moment is where and how to upgrade the roster.
With so many contracts and controlled players in place, leaving virtually no positional vacancies, Cleveland is likely to be left exploring trades for solutions. In that regard, it was earlier reported that the Indians have been gauging what kind of interest Nick Swisher (under contract for $15 million in the 2015-16 seasons) might have from other clubs looking to move large contracts.
Beyond Swisher and Aviles, position players under contract already for 2015 include center fielder Michael Bourn ($13.5 million), first baseman Carlos Santana ($6 million), right fielder David Murphy ($6 million), left fielder Michael Brantley ($5 million), second baseman Jason Kipnis ($4 million), outfielder Ryan Raburn ($2.5 million) and catcher Yan Gomes ($1 million). Jose Ramirez (pre-arbitration) projects to open the year at shortstop and Lonnie Chisenhall (eligible for arbitration) is in the plans for third base.
If the Indians want to add more offense and are unable to move a big-money contract as part of the process, third base and right field appear to be the most logical positions to try to upgrade.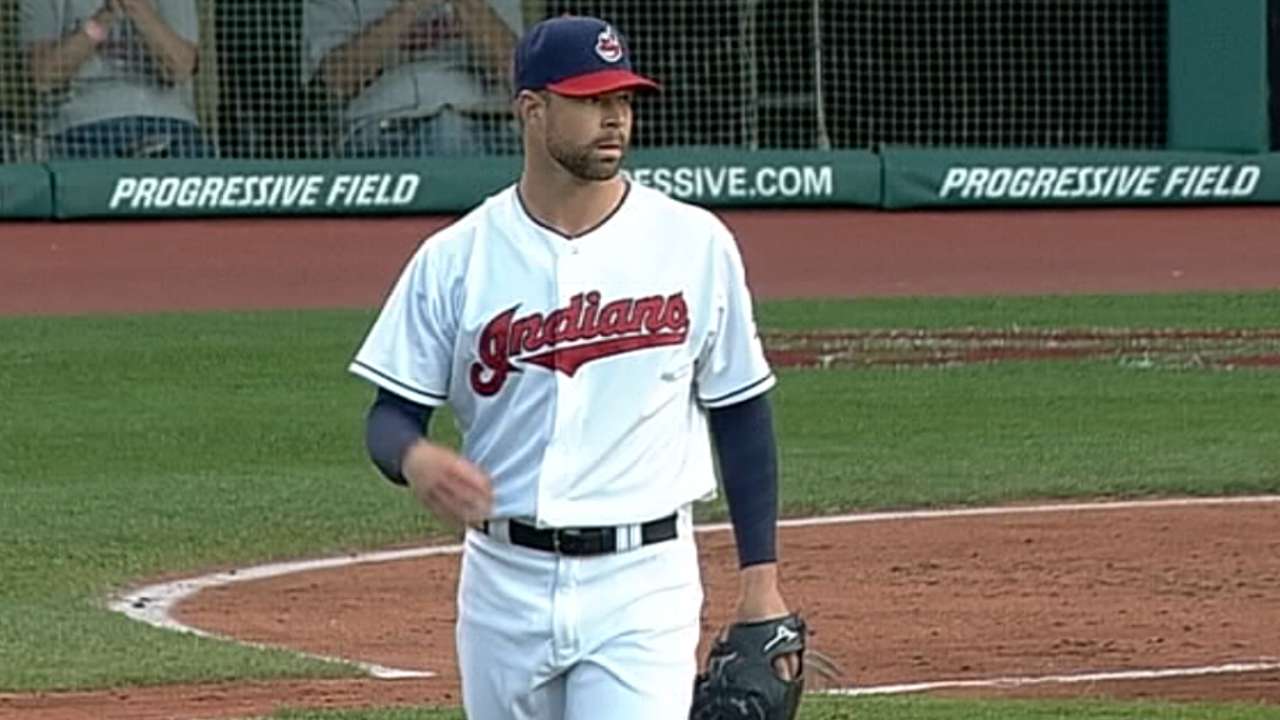 One thing the Indians do have at the moment is a wealth of young talent -- both at the Major League level and in the farm system. Led by American League Cy Young Award winner Corey Kluber, Cleveland has the most cost-effective rotation in baseball (only Carlos Carrasco is entering his arbitration years) and the club boasts a pile of highly touted outfield and middle-infield prospects.
"We have depth in our farm system to make a trade, if there's a trade there," Antonetti said. "It's an area where we've made steady progress over the last three years and we want to continue on that path and continue to be in a better spot a year from now than we are today. But we have the players in our farm system to make a meaningful trade, if that's a direction we decide to go."
The Indians are confident that players such as Swisher, Bourn and Kipnis can rebound from down seasons, helping make up some of the offense lost in 2014. Cleveland also believes its talented rotation -- one of the best staffs in baseball in the second half last season -- has the ability to be a driving force behind keeping the club in contention again next season.
During the Winter Meetings, Antonetti will look for ways to strengthen what is already in place.
"We feel like we're entering [the winter] with a position of strength," Antonetti said, "that may be unlike any position we've had in recent offseasons, with the quantity and quality of pitching that we have. But we're still going to look to improve on it."
Jordan Bastian is a reporter for MLB.com. Read his blog, Major League Bastian, and follow him on Twitter @MLBastian. This story was not subject to the approval of Major League Baseball or its clubs.