Target Field getting new bar, multipurpose suite
Destination spot in left-field corner to include video element, TVs, drink rails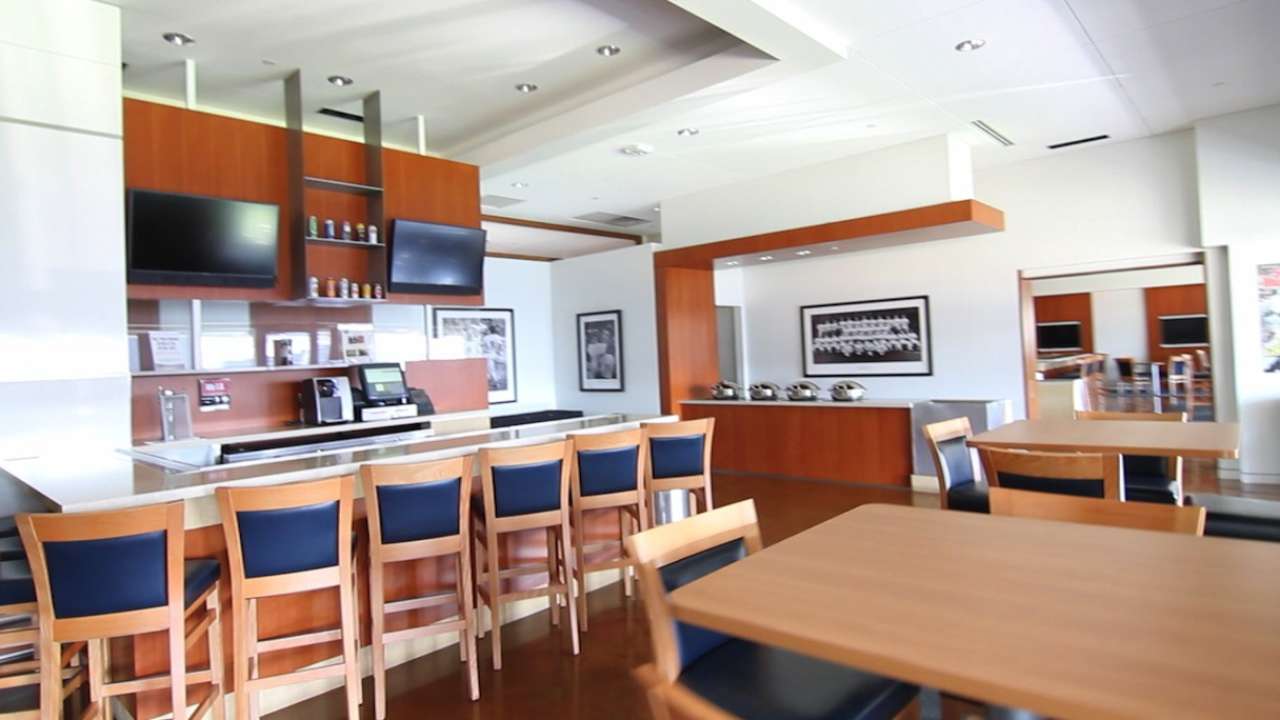 MINNEAPOLIS -- More additions are coming to Target Field next season, as the Minnesota Ballpark Authority unanimously approved $2.5 million in upgrades to the ballpark Tuesday.
A new bar will be created on the main level of the ballpark in left field, while the Twins will also create a super-sized suite in left field that will essentially combine three existing suites into a multipurpose suite for corporate events.
The bar will replace an existing retail store located on the main concourse between Gate 6 and the left-field foul pole in foul ground and will be elevated on a platform, which allows for two rows of drink rails in front of it. It has room for roughly 200 spectators and will also feature a video element above the bar.
"Up on the platform, we're going to create a bar that will pretty much fill the back space in a rectangular fashion adjacent to the field," said Matt Hoy, the Twins' senior vice president of operations. "There will also be a video element around the perimeter of the bar, and we're working on the design of that, but it'll be high-resolution. And inside the structure, there will be TVs, so those hanging out in the bar can look up and watch the game."
Hoy added that he expects it to be another destination spot for Twins fans to check out during a game because it'll be so easy to spot throughout the stadium.
"It'll be visible throughout the ballpark because of the 18-foot ceiling," Hoy said. "People around the ballpark will be able to see the activity and people and the video, so it'll be a very vibrant and exciting space."
The other project will be the creation of an extra-large Skyline Suite that will combine Suites 52, 53 and 54 into one suite. Hoy said the Twins are creating the suite because of requests the club has received from corporations to hold large business meetings at the ballpark. The Twins have a board room that can hold up to 20 people, but previously didn't have a suite that can handle up to 100 guests.
"We've been hearing all along from corporate and business customers they'd like to have 50 to 100 people for a business meeting and then maybe a happy hour after that before enjoying the game," Hoy said. "So what we're going to do is take three suites and make them into one. So what they'll be able to do is host a business meeting with a projection screen in a suite that's more of an open-floor plan in there."
The upgrades are part of the club's plan to keep Target Field fresh after it opened in 2010. Several other additions have been made over the last few years, including a new scoreboard and video tower in right field and the creation of the Great Clips drink-rail seats in right field.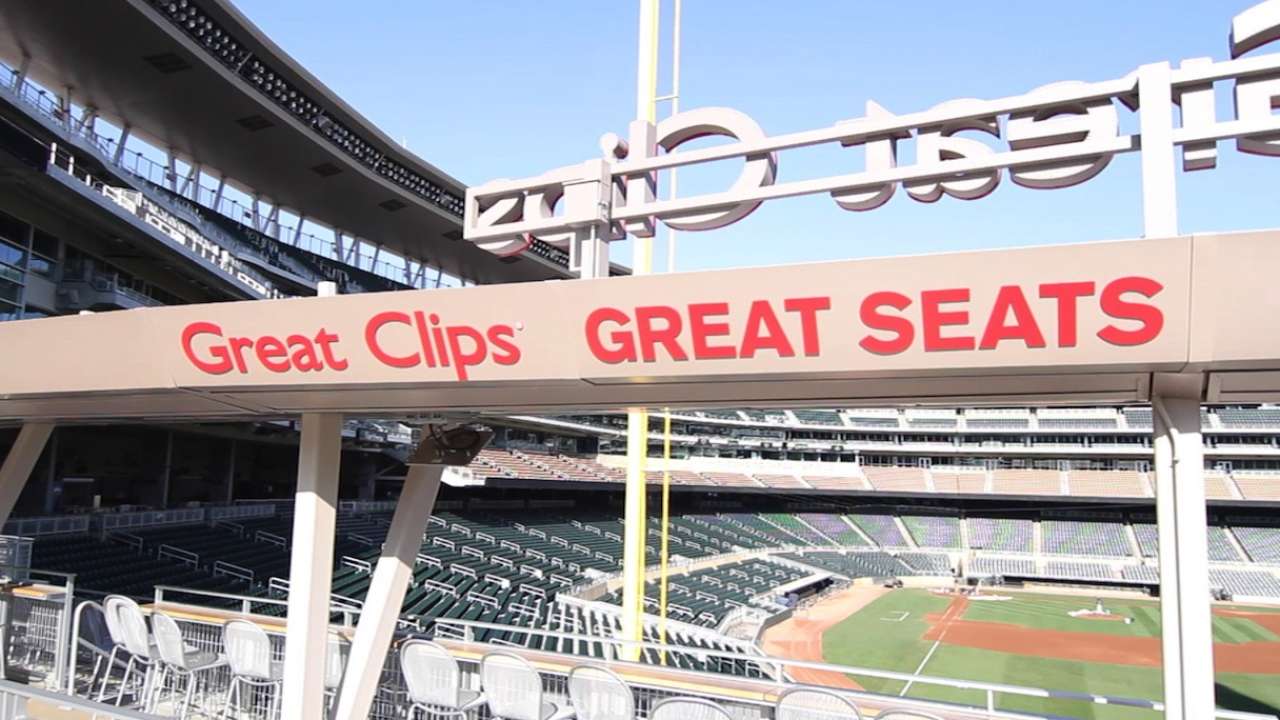 "I think you have to give [Twins owner] Jim Pohlad the credit because just about everything we've done has been his vision," Hoy said. "From the additional video board and tower in right field after the first year, the Great Clips seats last year to what we're doing now, every year he's pushing us to come up with the next best thing we should add to Target Field. So it's a credit to him to keep us ahead of the pack in terms of the quality of experience here."
Rhett Bollinger is a reporter for MLB.com. Read his blog, Bollinger Beat, and follow him on Twitter @RhettBollinger. This story was not subject to the approval of Major League Baseball or its clubs.