Marlins looking to supplement Stanton at Winter Meetings
Power bat, starting pitcher and second baseman on Miami's wish list heading to San Diego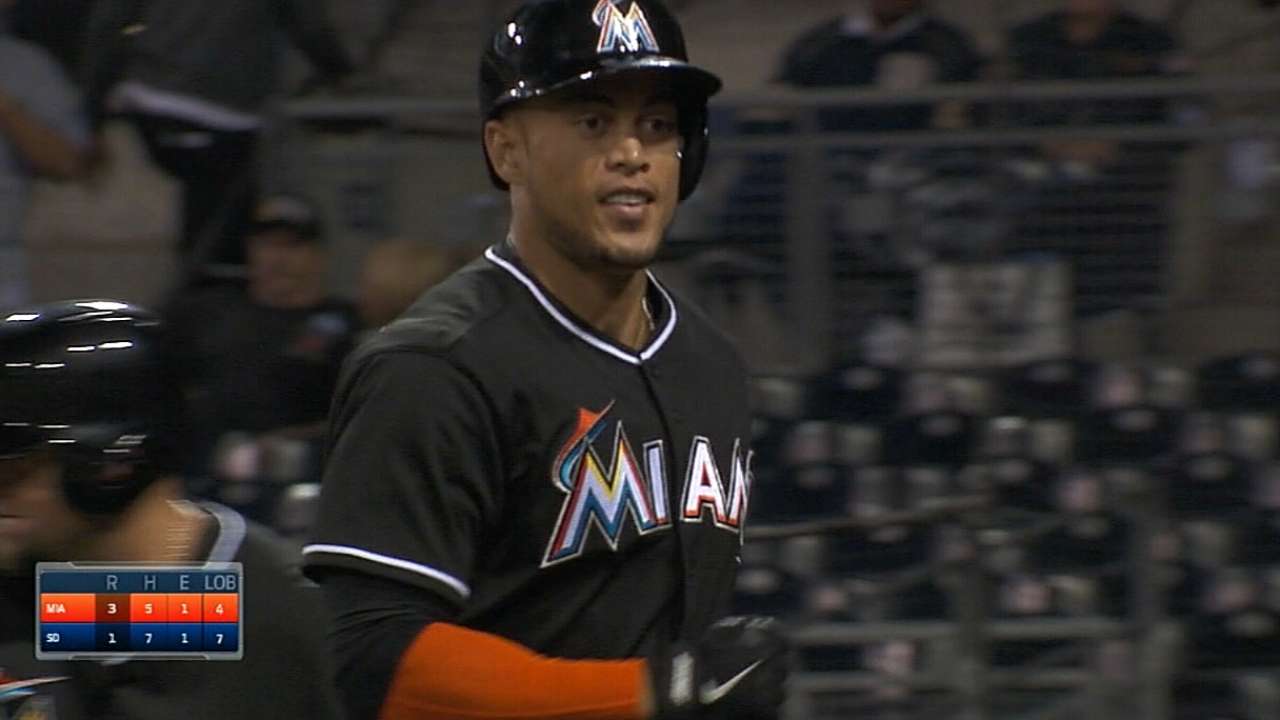 MIAMI -- The Marlins shocked the sports world on Nov. 19 when they signed Giancarlo Stanton to a record-setting 13-year, $325 million contract. Next on the team's agenda is putting enough pieces around its two-time All-Star right fielder to become a serious contender in 2015.
Miami's mission is pretty clear heading into the Winter Meetings on Monday in San Diego -- add another power bat and a front-line starting pitcher. If the Marlins can also find a second baseman, they'll have accomplished a clean sweep of the club's offseason needs.
Right now, the club is taking it one step at a time.
It's already been an active and productive offseason for the Marlins. Their top priority was securing Stanton's services long-term, and they were able to do so days after the General Managers Meetings in Phoenix.
With the cloud of uncertainty regarding Stanton lifted, Miami built on its momentum by acquiring right-hander Aaron Crow from the Royals last Friday for Minor League pitchers Brian Flynn and Reid Redman.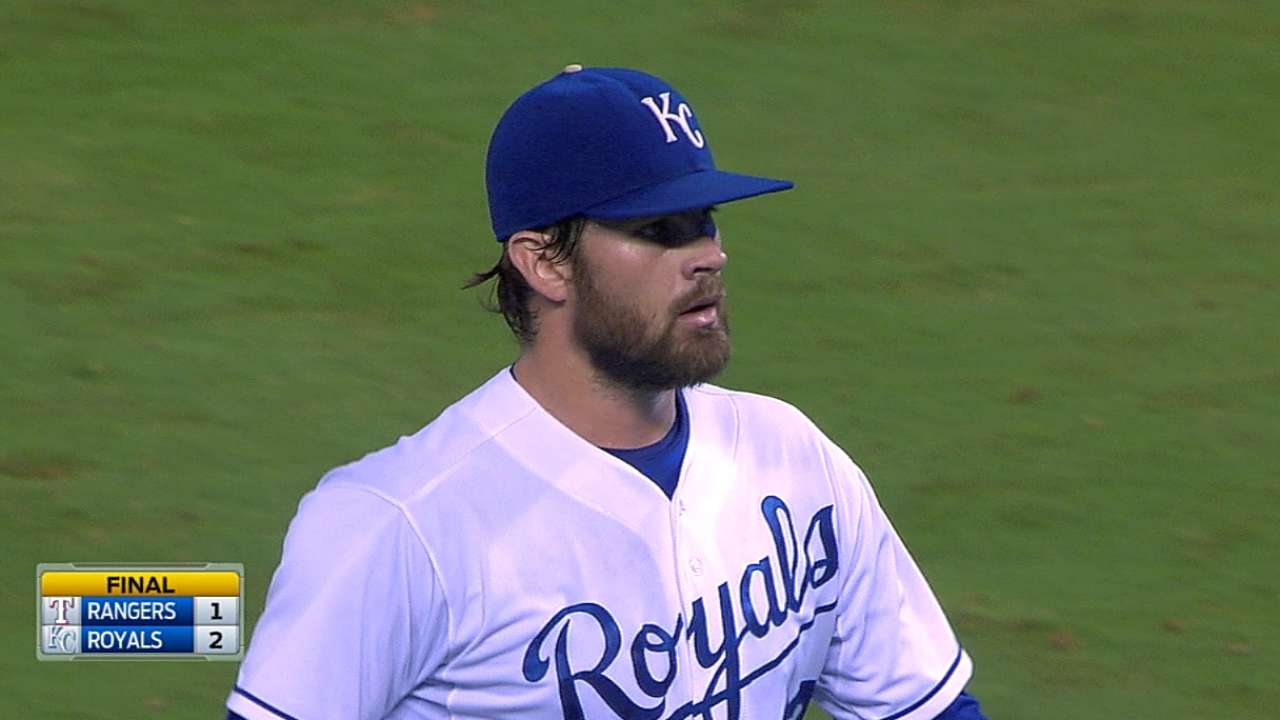 An established setup reliever, Crow provides some flexibility because he could get a chance to start. That isn't a given, but it is a possibility depending on how the rest of the offseason plays out.
The Marlins have stayed active in recent weeks, weighing free-agent options and trade possibilities. The front office also has reached out to four core players who are not yet arbitration-eligible.
Preliminary offers have been extended to right-hander Jose Fernandez, left fielder Christian Yelich and shortstop Adeiny Hechavarria. The club also hopes to lock up center fielder Marcell Ozuna to an extension.
When reviewing Miami's offseason plans, it's safe to say it has many options on the table and numerous trade and free-agent scenarios up in the air.
"Nothing imminent," president of baseball operations Michael Hill said. "A lot of conversations. I anticipate things will pick up as we head to San Diego for the [Winter] Meetings."
The market is continuously changing as free agents sign and trades are made. Tuesday's non-tender deadline also impacts the landscape, as a new batch of free agents will be available.
The Winter Meetings, which run until Dec. 11, are where deals tend to get done. In recent years, the Marlins have been active at MLB's December showcase. In 2012, they officially announced the free-agent signings of Heath Bell, Jose Reyes and Mark Buehrle at the Winter Meetings in Dallas.
Last year, Miami traded Logan Morrison to the Mariners for Carter Capps and dealt Justin Ruggiano to the Cubs at the Winter Meetings in Lake Buena Vista, Fla.
What could be on the horizon in San Diego? If possible, the club would like to add some power to its lineup and rotation.
First base is a position being heavily examined, and the Marlins are open to trading Garrett Jones, who is set to make $5 million next year. Potential first-base candidates are Oakland's Brandon Moss, Baltimore's Chris Davis, Atlanta's Evan Gattis (who mostly caught last year) and Arizona's Mark Trumbo.
Miami did make a free-agent push for Adam LaRoche, presenting the veteran first baseman with a two-year, $20 million offer. But LaRoche opted to signed with the White Sox for two years, $25 million.
Finding a front-line starting pitcher will be a challenge. Free agent James Shields would fit the profile, but his cost may be too pricey for what the Marlins are willing to pay.
Miami's payroll projects to be about $65 million.
Unlike a year ago, when the Marlins were reluctant to part with their pitching prospects, the team is open to moving some of its inventory. So don't be surprised if lefty Andrew Heaney, the team's top prospect, is dangled for a starter or a power bat.
How the moving parts play out is not yet clear. But what is in focus is Miami's willingness to wheel and deal to get into contention. The team improved by 15 games in 2014, but it still fell short of a winning record (77-85).
"We're looking for ways to improve our ballclub," Hill said. "We came up short last year, but we like the overall core we have in place and are just trying to look for ways to upgrade and get us over the hump."
Joe Frisaro is a reporter for MLB.com. He writes a blog, called The Fish Pond. Follow him on Twitter @JoeFrisaro. This story was not subject to the approval of Major League Baseball or its clubs.