Baseball America tabs Duquette as Executive of Year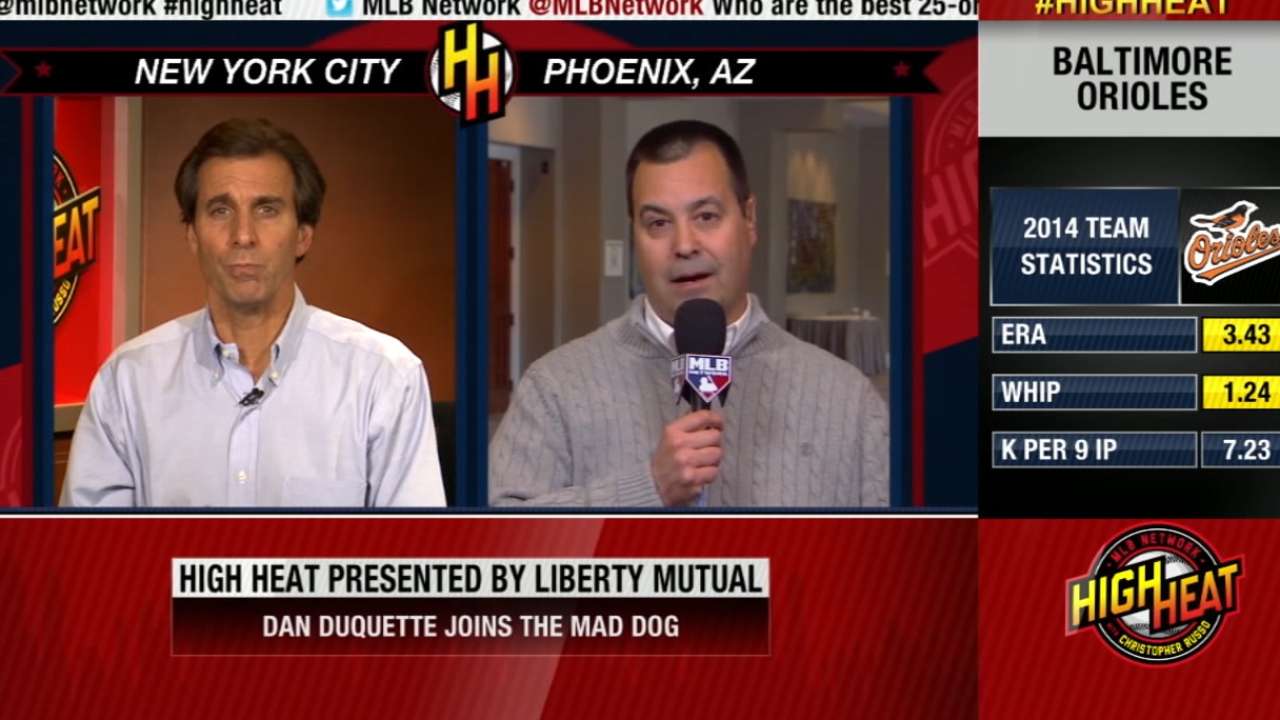 Orioles executive vice president of baseball operations Dan Duquette has been named Executive of the Year by Baseball America.
Duquette helped orchestrate the Baltimore club that went 96-66 en route to the American League East title, the club's first division title since 1997. The O's beat the Tigers in the AL Division Series before falling in four games to the Royals in the AL Championship Series.
It was Baltimore's first ALCS appearance since '97, and the team's best regular-season record since that year.
Duquette is the first Orioles executive to receive the award, which has been given since 1998. He is also one of six nominees for the annual GIBBY Executive of the Year award, which will be handed out live at 9 p.m. ET on Saturday on MLB Network and MLB.com.
Joey Nowak is a reporter for MLB.com. Follow him on Twitter at @joeynowak. This story was not subject to the approval of Major League Baseball or its clubs.