Leadership change won't alter Rays' Winter Meetings plan
After tough 2014 season, Tampa Bay heads to San Diego seeking to improve pitching, offense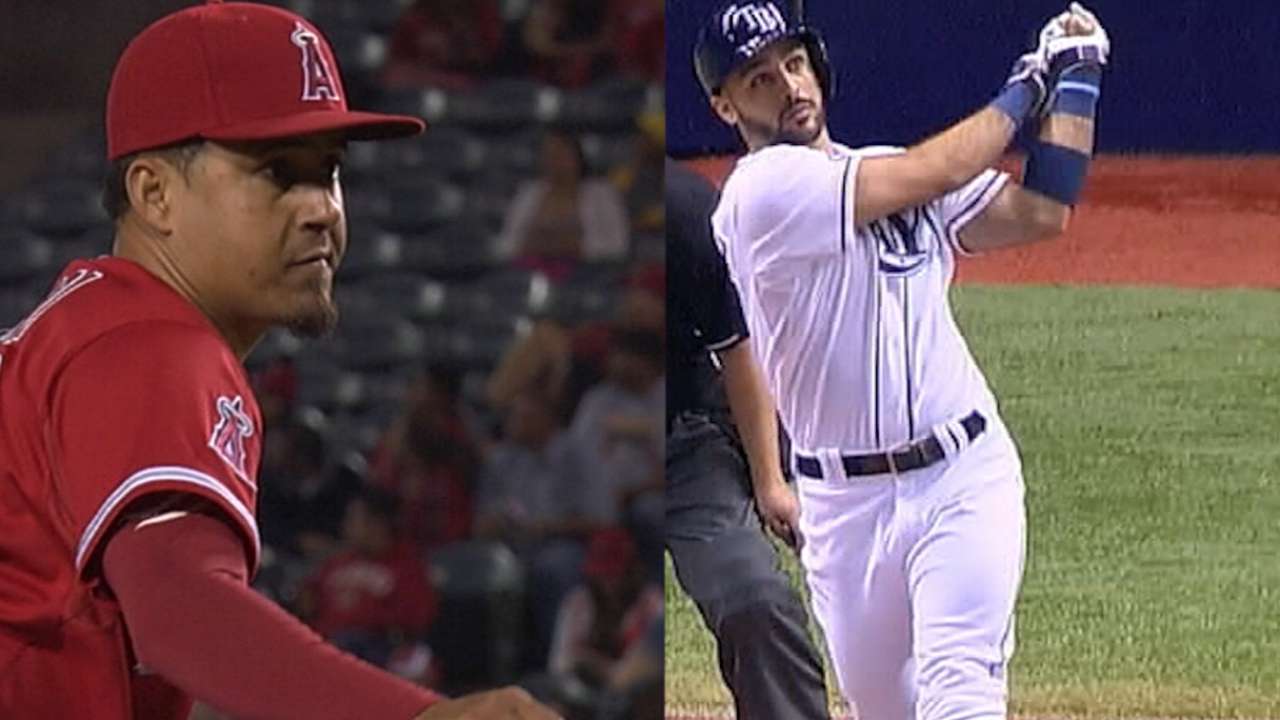 ST. PETERSBURG -- Change is in the air for the Rays. Just don't expect that change to be found in the organization's approach to next week's Winter Meetings in San Diego.
Like in recent years, the Rays will arrive with their eyes wide open and ears receptive to listen to any possible deals. However, they won't bring along any self-imposed pressure to get things done. That's just the way they do business, simple as that.
"The meetings provide an opportunity to focus on ways to improve our club," president of baseball operations Matt Silverman said. "All 30 teams share that focus, so the setting is ripe for collaboration and creativity."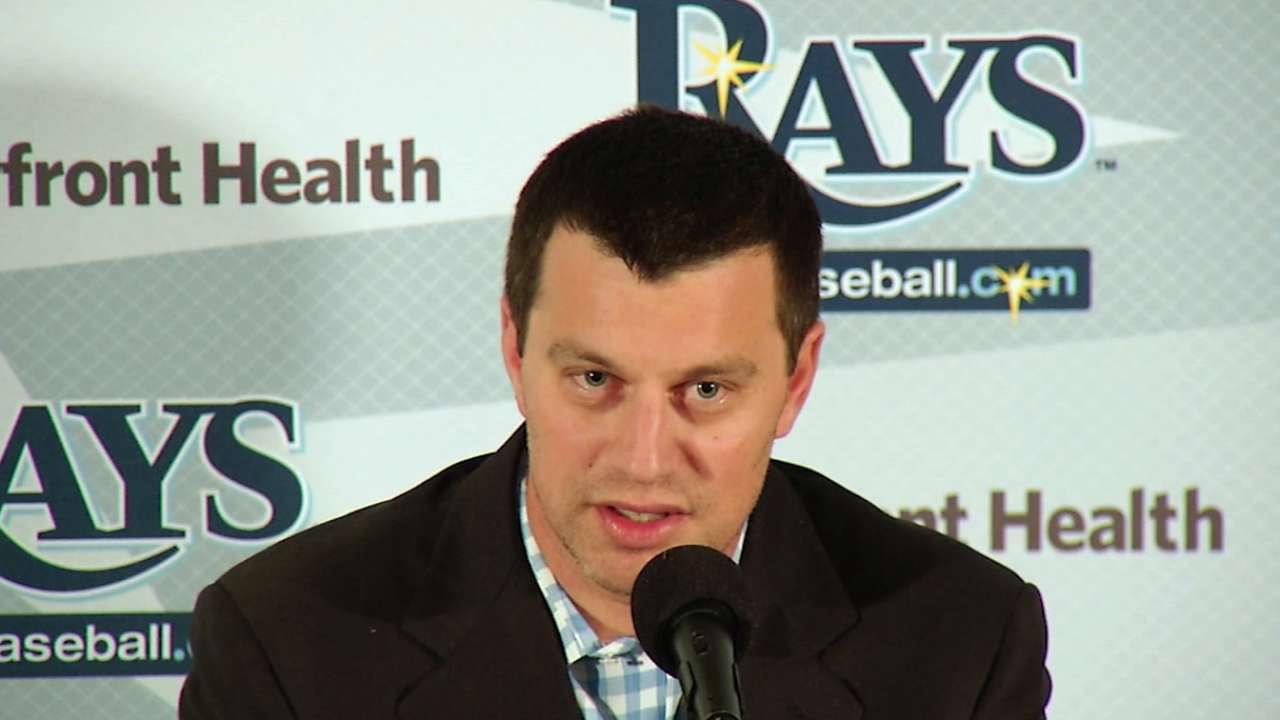 Silverman is part of Tampa Bay's offseason makeover. Formerly the team president, he took over Andrew Friedman's seat after Friedman headed to the Dodgers. So if anything, these meetings will allow Silverman, along with others in new positions, to get better acclimated.
"It's also a good time for relationship building," Silverman said. "We continue to grow tighter as a department, and I'm confident we'll be an even stronger group after spending many days and nights together."
In addition to Friedman's departure, the Rays are adjusting after former manager Joe Maddon's move to the Cubs. Tampa Bay has been involved in a search for its new manager, and that pursuit has been whittled down to Raul Ibanez, Kevin Cash and Don Wakamatsu. The new manager is expected to be in place before the Meetings begin.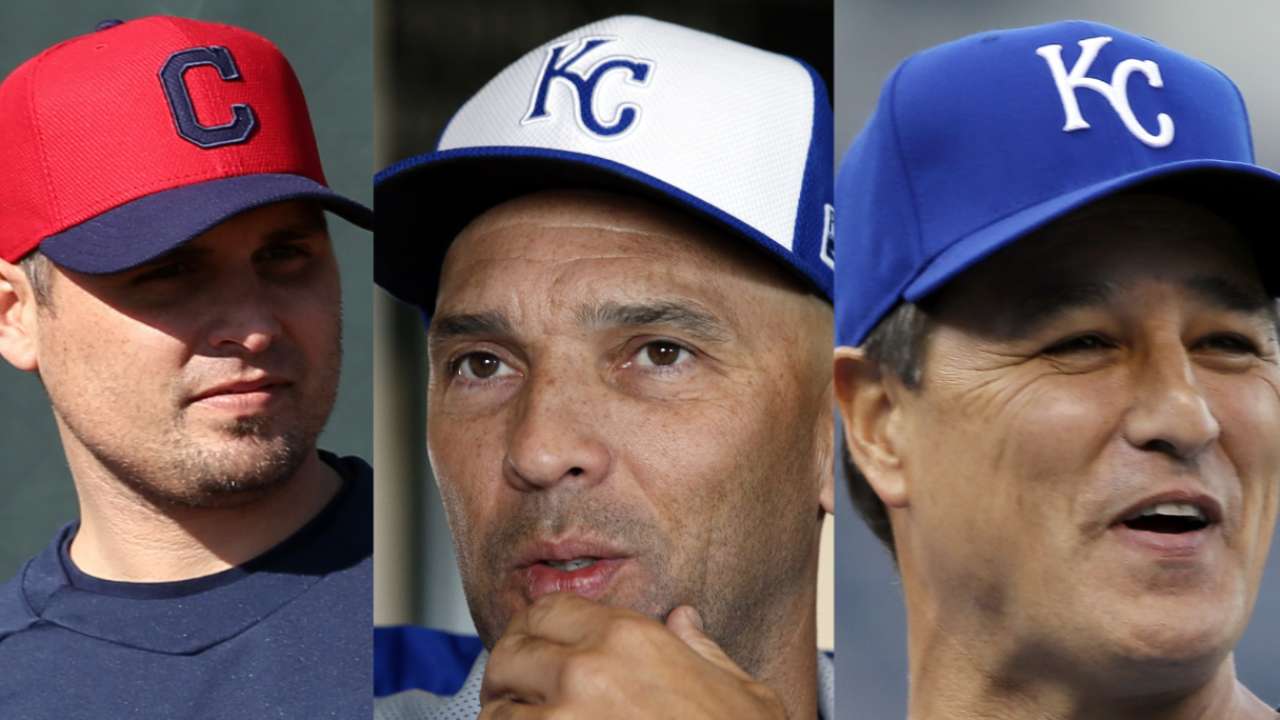 Under principal owner Stu Sternberg's guidance, the Rays have never adhered to any strict payroll rules, though the vibe clearly suggests the 2015 payroll will be well south of the team's 2014 Opening Day payroll of $76.8 million. That's not necessarily negative since Tampa Bay has historically performed better with lower payrolls.
Even though Silverman is new in his role, the Rays have had a busy offseason. They have traded starter Jeremy Hellickson and relievers Joel Peralta and Cesar Ramos for prospects. In addition, Tampa Bay signed veteran reliever Ernesto Frieri and designated for assignment veteran catcher Jose Molina -- meaning the club will have to eat his $2.75 million 2015 contract -- and infielder Sean Rodriguez.
If the season began tomorrow, the Rays could open with what they have and be contenders. The rotation, bullpen and infield seem to be in order, but there are many options remaining in the outfield, including Matt Joyce, Wil Myers, Desmond Jennings, Brandon Guyer, David DeJesus, Kevin Kiermaier and Mikie Mahtook.
Should Tampa Bay pull the trigger on any deals, the most likely candidates to be involved would be an outfielder given the aforementioned deep pool.
With Molina's departure, the Rays again look thin at catcher, with just Ryan Hanigan and Curt Casali in the mix. So don't be surprised if Tampa Bay adds catching help.
Primarily, the Rays are hopeful about finding a way to generate more runs in 2015 after lackluster results in '14. To do this, the team must assess which players will return to form and which ones will not. Once the club has a better idea about that, Tampa Bay can try to address how to improve its offense.
Though the infield is set, the team will also need to sort through its reserves. With Rodriguez's departure, the team is left with Logan Forsythe and Nick Franklin. Tim Beckham, Ryan Brett and Hak-Ju Lee could be in the mix as well.
Expect the Rays to sign one or two veteran starters and relievers to help with depth, but that won't necessarily happen at the Meetings.
In short, the Rays have new people pulling the strings, but the philosophy toward the Winter Meetings and offseason moves is expected to remain the same.
Bill Chastain is a reporter for MLB.com. This story was not subject to the approval of Major League Baseball or its clubs.