Moves by Jays, A's and Mariners have fantasy impact
Donaldson primed to thrive in Toronto; new homes will affect Lawrie, Cruz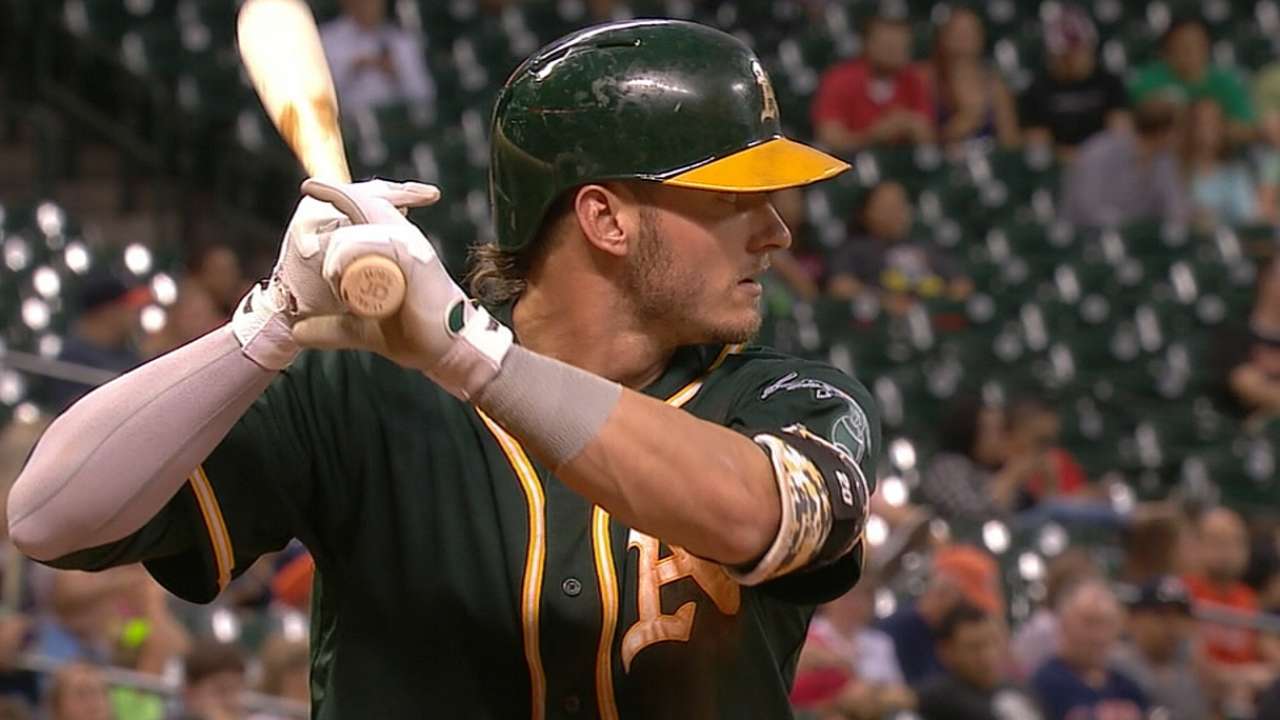 The Hot Stove did not take a break for Thanksgiving weekend, as Blue Jays general manager Alex Anthopoulos kept it roaring from north of the border. Not to be outdone by their American League competitors, the Mariners came back to work with a vengeance on Monday, and plucked one of the elite free agents from the market. Here is the fantasy spin on the most recent movement.
Jays, A's swap third basemen
Billy Beane is as creative as any general manager, and he clearly thought outside the box when he traded prized asset Josh Donaldson to Toronto for Brett Lawrie, Kendall Graveman, Sean Nolin and Franklin Barreto.
For fantasy owners, Donaldson is the headliner in this trade. The 28-year-old has collected 53 homers, 191 RBIs, 182 runs and 13 steals over the past two seasons. His .268 career batting average is not special, but his high walk rate has led to a .347 on-base percentage. Donaldson has accomplished these elite numbers while playing half of his games in spacious O.co Coliseum, and now owners will be salivating at the prospect of the right-handed slugger hitting near fellow studs Jose Bautista and Edwin Encarnacion in homer-happy Rogers Centre. The trio could give pitchers fits, as they all have a patient, powerful approach. Depending on where he is slotted into the lineup, Donaldson could drive in or score more than 100 runs. He could also post his first 30-homer season, as he will not only play his home games in Toronto, but he will also play many divisional road games in the cozy confines of Yankee Stadium, Camden Yards and Fenway Park. The native Floridian should be one of the first three third basemen off the board in 2015 drafts.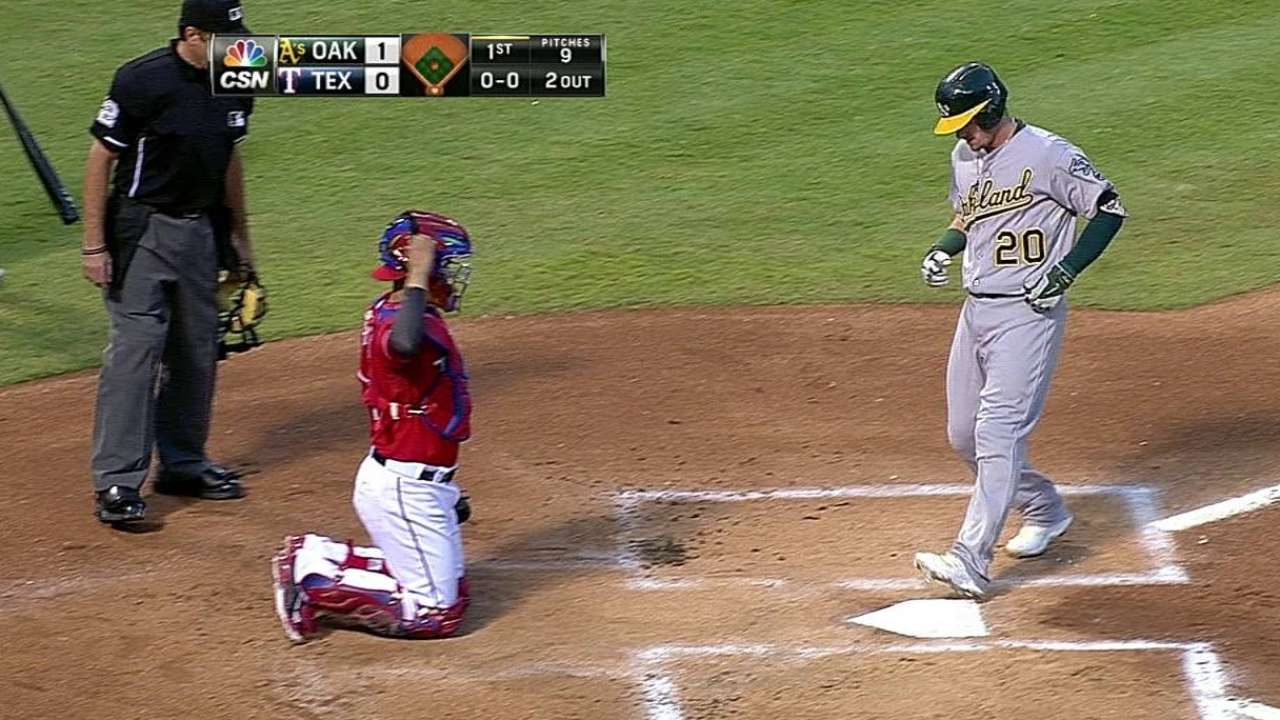 On the surface, this trade should not help Lawrie's fantasy value. He is moving to a pitcher-friendly park, and he is joining a team with arguably a less-potent offense. However, there are some reasons for fantasy owners to be optimistic about the ultra-aggressive third baseman. Lawrie, who will be 25 by Opening Day, should be entering his most productive years. He smacked 12 homers in 70 games in 2014, so there is potential for a 20-dinger campaign if he can stay off the DL. The right-handed slugger carried a heavy weight in recent years as the lone Canadian member of the Blue Jays, and he could have greater success if he can hold a lower-profile role in Oakland. There is no guarantee that Lawrie will soon break through, and for that reason he should be left for the later rounds of mixed-league drafts. But there is enough upside here to keep him on fantasy radars.
The other players involved in the trade should all have minimal value next season. Nolin projects as a starter. He had been passed on the Blue Jays' depth chart by youngsters Drew Hutchison, Marcus Stroman, Aaron Sanchez and Daniel Norris, so his future with the club seemed bleak. But the A's do great work with young starters, and Nolin could have some AL-only value if he can crack their rotation at some point in 2015. Graveman should also be on AL-only radars. The 23-year-old could be an effective reliever right away, and effective relievers can be useful in deep AL-only formats. Oakland already features AL-only assets Fernando Abad and Dan Otero in its relief staff, and it is not hard to envision Graveman joining that group. Barreto is a high-upside prospect, but at 18 years old, he is far from fantasy relevance.
Nelson cruises into Seattle
Reigning home run king Cruz was plucked off the free-agent list when he and the Mariners agreed to a four-year deal. Prior to signing with Seattle, Cruz has played for three teams in his career -- Baltimore, Texas and Milwaukee -- that play in hitter-friendly home parks. Safeco Field is a noted pitcher-friendly venue, and the spacious outfield in Seattle could rob Cruz of a few roundtrippers. To take a negative slant on this signing, one must look no further than the Mariners' prized addition last offseason, Robinson Cano. The former Yankees second baseman hit 14 homers in his first season with Seattle after hitting no fewer than 25 dingers in any season from 2009-13. Cano smacked nine roundtrippers at home, so Safeco was not solely to blame, but the park did not do him any favors, either.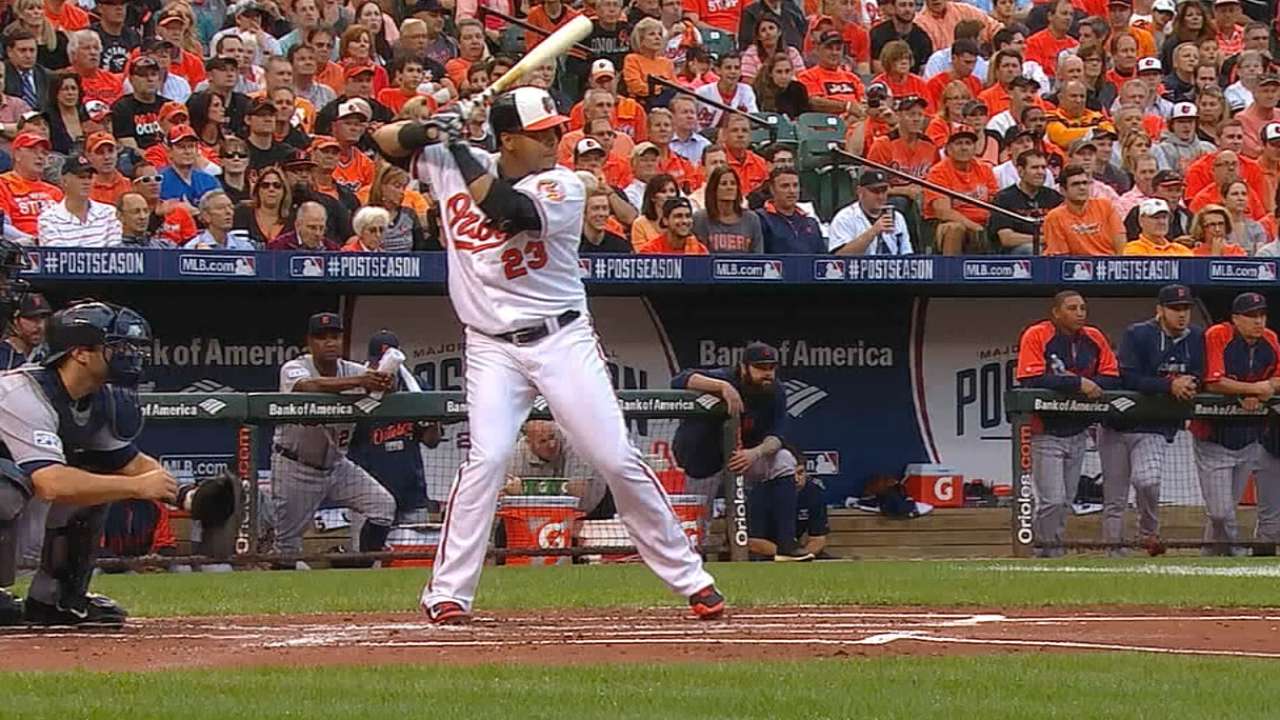 Aside from the possible negative effects from a move to Seattle, Cruz should be a stable stud for fantasy owners in 2015. At age 34, he could be past his prime, but he is far from over the hill. And even though Cruz was injury-prone early in his career, he has not spent any time on the disabled list in the past three seasons. The righty masher was on pace for 39 homers in 2013 before missing time due to a suspension, so his 40-dinger season in '14 should not have been a massive surprise. If Cruz had not spent any time on the DL in the past six seasons, he would have almost certainly surpassed 30 homers in all of them. It is fair to project Cruz for close to 35 homers in 2015, with roughly 90 RBIs. He should not be considered in the first or second round of mixed-league drafts, because he will not be an asset in batting average, runs and steals. But when the third and fourth rounds arrive, Cruz is fair game.
Fred Zinkie is a fantasy baseball writer for MLB.com. This story was not subject to the approval of Major League Baseball or its clubs.