MLB.com Columnist
Tracy Ringolsby
Mariners add Cruz without losing any talent
Free-agent deal helps balance lineup, brings much-needed pop to DH slot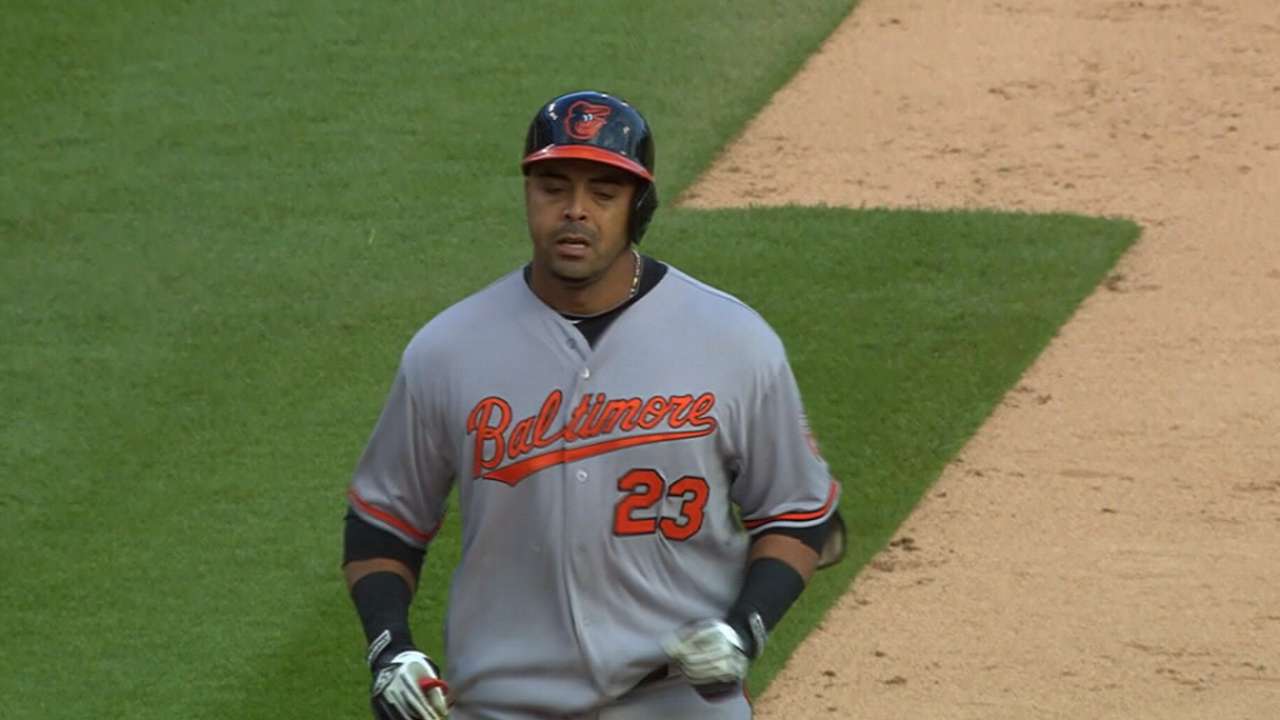 What has to be understood about the Mariners is that they are looking to win now. However, they do not want to do it at the expense of the future.
General manager Jack Zduriencik is doing an impressive juggling act in balancing the two agendas. Seattle wants to make sure the club's young assets are taken care of. That's why third baseman Kyle Seager is set to finalize a seven-year, $100 million deal once he passes a physical.
The Mariners also want to take advantage of what they see as an excellent opportunity to reach the postseason and possibly earn a first World Series berth. That's why a year ago they invested $240 million over 10 years to sign Robinson Cano.
And that's why this offseason they agreed on a four-year, $57 million deal with designated hitter Nelson Cruz, who still needs to take a physical for everything to become official.
Even with production from the DH spot that rivals the worst in history, and despite being abysmal against left-handed pitching last season, the Mariners finished just one game back of the A's in the battle for the second American League Wild Card.
A focus this offseason is curing that ailment. The Cano signing got them close to their first postseason trip since 2001.
The Mariners did pick up the right-handed bat of center fielder Austin Jackson from Detroit at the July 31 Trade Deadline this year, to help offset a starting lineup that often had seven left-handed bats in the first half the season. Now they are looking for the right-handed-hitting Cruz to give them that next boost, and they still have the resources for another addition, as well as the flexibility to bring in an outfielder.
Cruz, alone, provides a proven run-producing right-handed bat who has been one of the most consistent offensive players against left-handers in the AL the past five seasons. He is the most cost-efficient option for Seattle in the club's quest to fill those gaping voids -- not only in financial terms, but also in terms of talent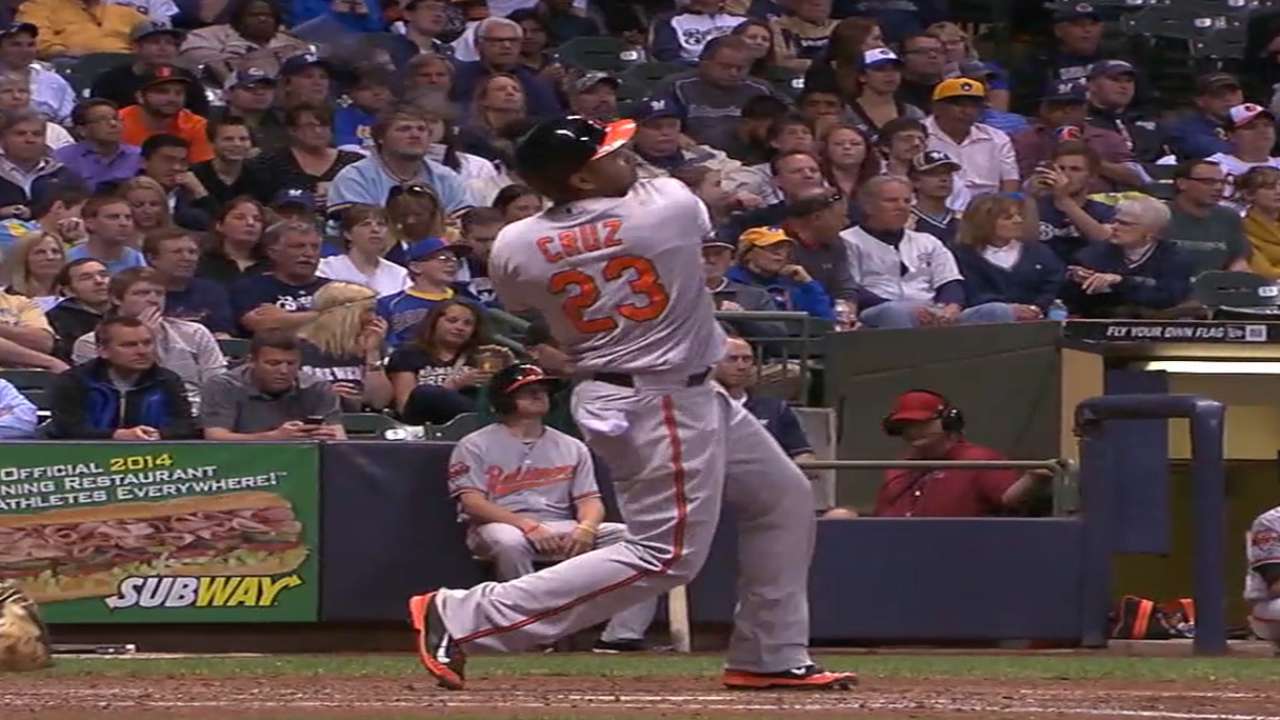 .The Mariners will lose what right now will be the 19th selection in the Draft, and that player could evolve into a great talent, but Seattle didn't have to give up its young pitching talent to get that right-handed bat.
The Mariners' alternatives to signing Cruz would have been a trade, and the most mentioned names have been Justin Upton of the Braves, Yoenis Cespedes of the Red Sox and Matt Kemp of the Dodgers. The names of highly regarded young pitchers Taijuan Walker and James Paxton were among those thrown into the speculation of a deal for any of those three outfielders.
What's more, Upton, whose 2015 salary will be $14.5 million, and Cespedes, who will make $10.5 million, both could walk as free agents at season's end. Kemp, meanwhile, brings with him a five-year, $107 million obligation.
Here is the punch line: In light of the Mariners not having to give up any talent to sign Cruz, and if they still feel a need to add another quality right-handed bat, they still have the talent to make a trade for a player like Upton, Cespedes or Kemp.
And then there is the alternative of signing another free agent, like Torii Hunter -- a clubhouse force and talented player who has indicated he wants to play two more years -- and it wouldn't cost Seattle any talent in return.
Mariners DHs last season had an OPS of .567, the fourth lowest for an AL team since the rule was adopted in 1973. They ranked behind only the 1981 Twins (.545), '88 Rangers (.560) and 2001 Angels (.562), three teams that endured losing seasons and finished either in last place (Twins) or next to last (Rangers and Angels). And Seattle's DHs in 2014 ranked last in the AL in batting average (.190), RBIs (50), slugging percentage (.301), on-base percentage (.266) and OPS (.567).
The lineup ranked last in the AL against left-handed pitching in slugging (.342), on-base percentage (.294) and OPS (.636).
Over the last five seasons, Cruz ranks second among AL hitters with a .572 slugging percentage against left-handed pitchers, third in OPS (.962) and seventh with a .314 average.
Cruz won't solve all that ails the Mariners, but he will provide them with a good dosage of what they were so sorely lacking a year ago.
Tracy Ringolsby is a columnist for MLB.com. This story was not subject to the approval of Major League Baseball or its clubs.