Flowers looks to healthy, productive '15 for White Sox
Catcher one of five arbitration-eligible players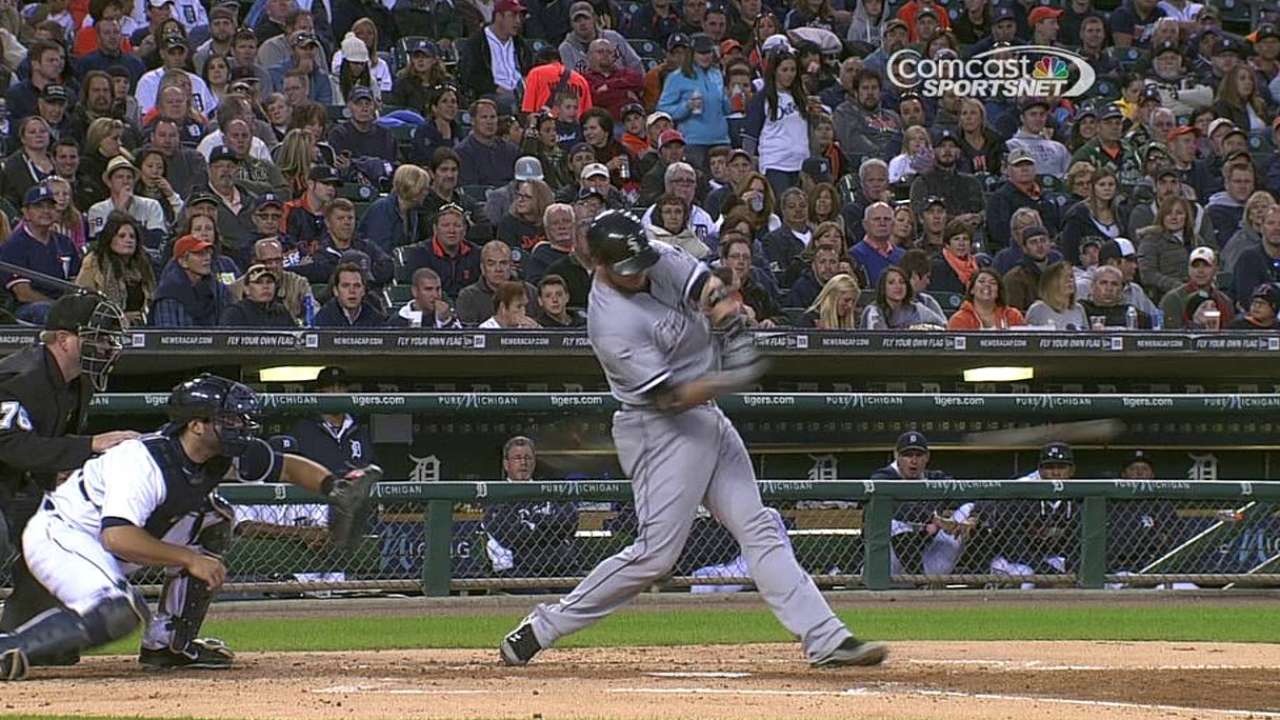 CHICAGO -- Tyler Flowers has been too busy with his 2-year-old daughter and 4-month-old son this offseason to pay close attention to the Hot Stove rumor mill.
But he has heard the names of catchers Miguel Montero and Jason Castro loosely attached to the White Sox via trade speculation. With all due respect to those accomplished young catchers, the 28-year-old feels that he stacks up pretty well against them and only has room to improve after his first full season as the White Sox starting backstop.
"I use that as a reminder in my training and preparation for the season to just continue to get better," said Flowers on Monday. "It's a reminder that they always want more out of the position."
Flowers stands as one of five arbitration-eligible players for the White Sox, joining left fielder Dayan Viciedo and right-handed hurlers Hector Noesi, Javy Guerra and Nate Jones. All five will be tendered a contract by Tuesday's 10:59 p.m. CT deadline. The club declined to offer contracts to right-hander Scott Carroll, who was designated for assignment on Nov. 25 to make room for Adam LaRoche, and left-hander Scott Snodgress, meaning the two pitchers will become free agents.
Any players tendered contracts prior to Tuesday night's deadline will then be eligible to file for arbitration by Jan. 13. The players in question, and their respective teams around the Majors, can then exchange proposed salary figures by Jan. 16. If the sides are unable to reach a deal on a contract, an arbitration panel will hear cases and select a salary for 2015 during hearings, which are scheduled from Feb. 1-21.
Jones had an injury-plagued '14 campaign, during which he faced five batters and didn't retire any of them. The favorite to take over as White Sox closer at the outset of last season never really threw a healthy pitch starting in Spring Training and after battling through back issues, had his season ended by an elbow injury during rehab that led to Tommy John surgery at the end of July. The White Sox certainly won't cut loose a hurler who provided a valuable late-inning presence in '12 and '13 and is currently working his way back.
Viciedo appears to be a man without a position, with the addition of Adam LaRoche at designated and first base and the White Sox not wanting to play him full time in left field. But Viciedo has too much value to simply let go in a non-tender situation.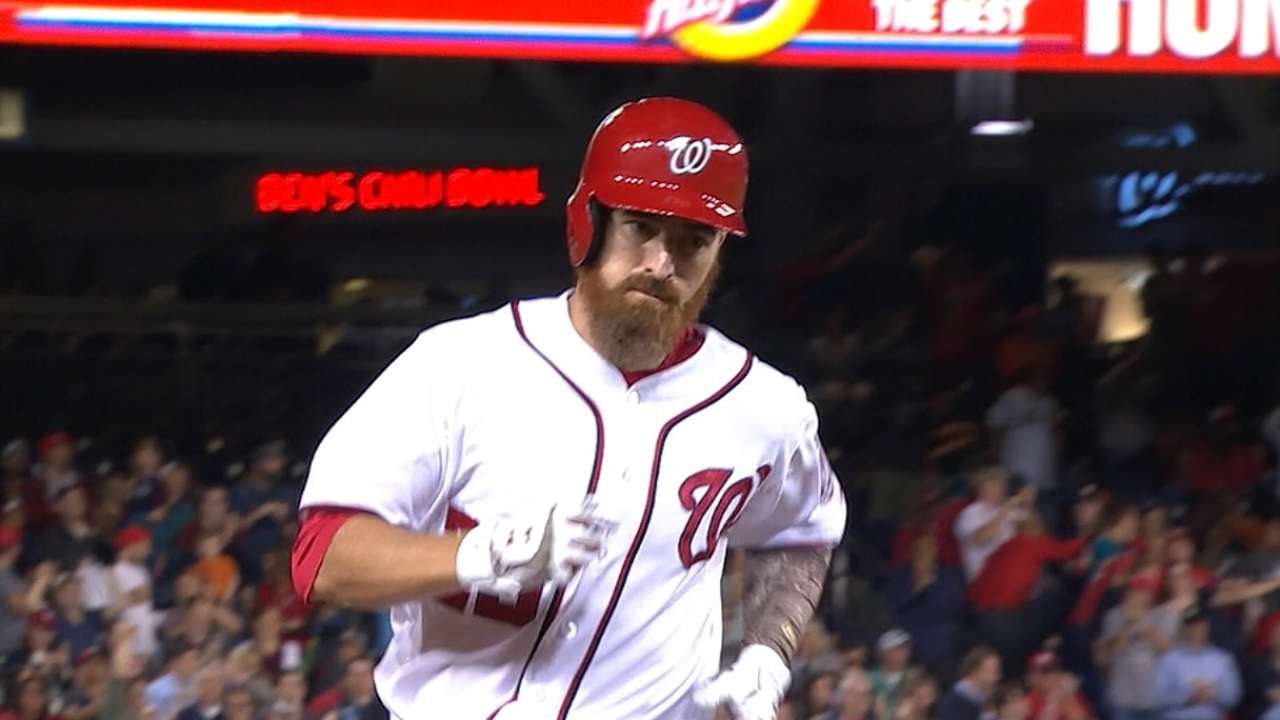 Noesi stands as the favorite for the No. 5 starter, meaning Guerra becomes the only slight non-tender question mark. The White Sox continue to look for bullpen upgrades to go with the free-agent addition of Zach Duke and to pair with young talent such as Zach Putnam, Jake Petricka, Daniel Webb and Chris Bassitt, to name a few.
Guerra, 29, posted a solid 2.91 ERA over 46 1/3 innings covering 42 games and would seem to be a solid middle-innings alternative for the White Sox.
"He's a valuable guy," said White Sox pitching coach Don Cooper of Guerra, who held left-handed hitters to a .217 batting average and a .630 OPS. "To put the word serviceable, I think that's a little bit less than what he really is. He can be a nice part of a bullpen."
"Definitely a good bullpen piece when he came in," said Flowers of Guerra.
This current offseason has featured a different feel for Flowers, basically because he's not rehabbing from season-ending shoulder surgery as he was last year at this time. Right after the September 2013 surgery, Flowers would make the one-hour drive from his home just north of Atlanta to Gwinnett for his shoulder rehab. Those trips happened five times a week during the last 1 1/2 months of his rehab.
Offensively, Flowers was a bit uneven during '14. He hit .354 in April, .269 in July and .268 in September, with nine of his 15 home runs coming over the season's final two months. But he hit .208 in May, .129 in June and .213 in August. Pitchers continued to enjoy throwing to Flowers, and he made an adjustment in-season of putting his left knee down when receiving in order to help his pitch framing and help White Sox pitchers get that low strike more consistently.
Staying healthy, though, was the No. 1 overriding factor within this starting opportunity for Flowers, who begins work toward 2015 with a high level of confidence.
"My biggest goal is staying healthy for a whole season," said Flowers, who finished sixth in the Majors with 1,052 innings caught and fourth in the American League. "That creates a lot more opportunity for myself and makes you a whole lot more valuable. So that was a good step. I felt pretty good about [the season]."
Scott Merkin is a reporter for MLB.com. Read his blog, Merk's Works, and follow him on Twitter @scottmerkin. This story was not subject to the approval of Major League Baseball or its clubs.