Joyce among six Rays tendered contracts for 2015
Jennings, Forsythe, Cobb, McGee, Smyly also receive offers before deadline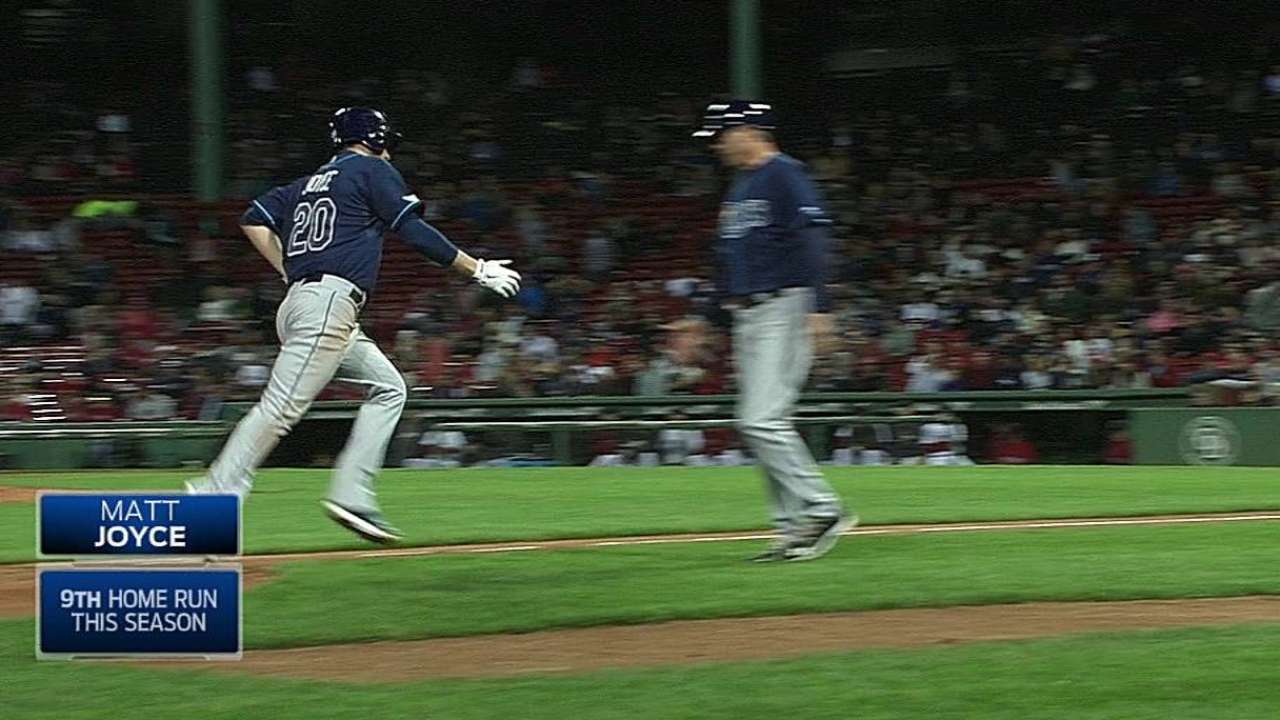 ST. PETERSBURG -- The Rays tendered 2015 contract offers to their six arbitration-eligible players on Tuesday.
Outfielders Matt Joyce and Desmond Jennings, infielder Logan Forsythe, right-hander Alex Cobb and left-handers Jake McGee and Drew Smyly were all tendered a contract well in advance of the midnight deadline. Had any of the six not been tendered a contract, the player would have become a free agent.
Now that contracts have been tendered, the Rays can negotiate with players right up until their arbitration hearings. However, the team's policy is to conclude negotiations by the filing deadline, which is Jan. 16 at noon ET. The club's exception to this deadline is to negotiate a multiyear deal with the player.
A decision on Joyce appeared to be Tuesday's most interesting, being that he made $3.7 million in 2014 and with the Rays' crowded outfield situation.
Kevin Kiermaier and Brandon Guyer made the most of their opportunities in 2014 to enter the competition along with David DeJesus, Wil Myers and Jennings. Of the outfielders, Joyce and DeJesus (who is due to be paid $5,125,000 in 2015) make the most money.
Now that the question about Joyce has been answered, the popular outfielder -- who hails from Tampa -- will likely be the focus of trade rumors during the remainder of the offseason.
Jennings made $517,000 in 2014 and is arbitration-eligible for the first time, while neither Kiermaier nor Guyer is arbitration-eligible.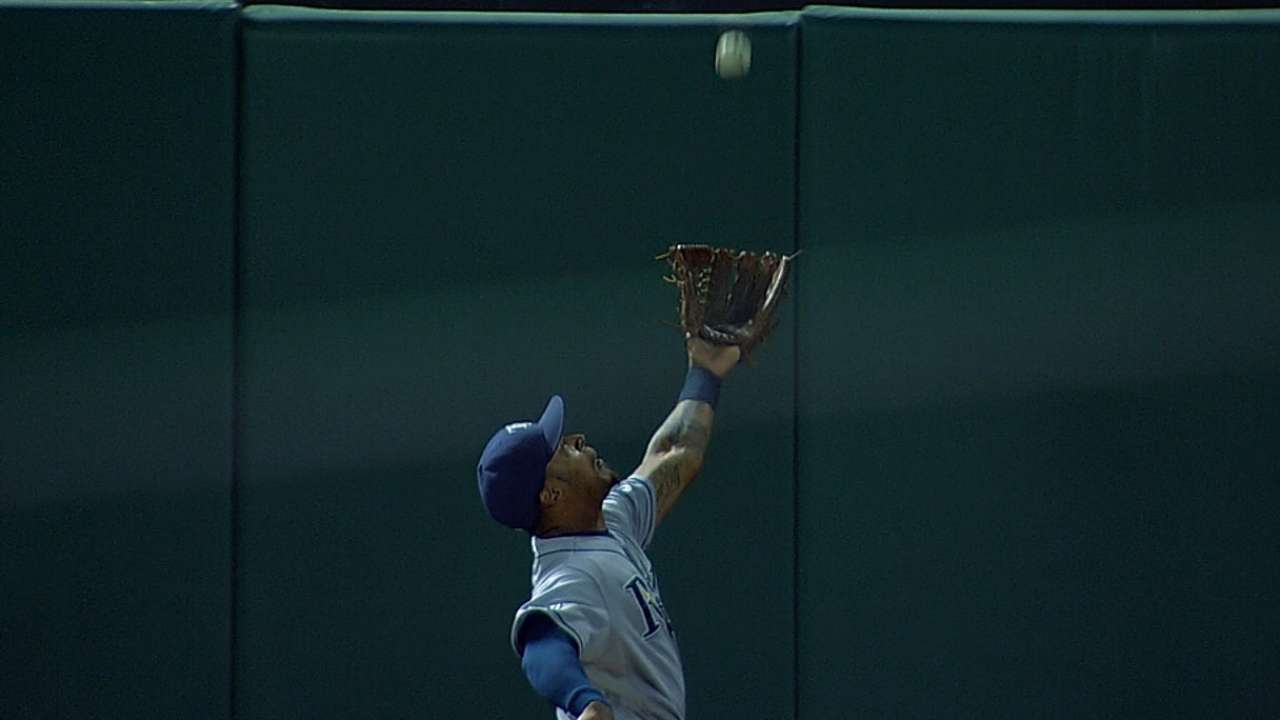 Forsythe, who made $509,700 last season, is arbitration eligible for the first time. The Rays already have parted with infielder Sean Rodriguez, which seems to speak to the team's interest in having Forsythe serve in a utility role along with Nick Franklin.
McGee ($1,475,000 in 2014) is arbitration eligible for the second time while Cobb ($516,900) and Smyly ($520,000) are arbitration eligible for the first time.
The Rays will now be like every other team in Major League Baseball as they will comb over the list of players not tendered contracts to see if there are any good fits.
Bill Chastain is a reporter for MLB.com. This story was not subject to the approval of Major League Baseball or its clubs.