Phils expected to tender three arbitration-eligible players
Bastardo, Revere and Brown likely to get offers before deadline
PHILADELPHIA -- The Phillies have some business to take care of before gearing up for the Winter Meetings next week. The club has until 11:59 p.m. ET on Tuesday to offer contracts to its three players eligible for salary arbitration: left-hander Antonio Bastardo and outfielders Ben Revere and Domonic Brown.
All three players are expected to be tendered offers, which sets them up to exchange salary figures with the Phillies in January and eventually sign new contracts for next season. If the Phils do not tender an offer, the player becomes a free agent.
Tuesday is the deadline for teams to tender contract offers to players who do not have guaranteed deals, and it's one of baseball's mandatory dates before the Winter Meetings, which run Dec. 8-11 in San Diego. Typically, clubs only non-tender arbitration-eligible players who are expected to command large raises.
Bastardo earned $2 million this season and appeared in 67 games out of the bullpen, a career high, striking out 81 in 64 innings. Revere earned $1.95 million in 2014 and tied for first in the National League with 184 hits. Brown took a step back this year, as his .634 OPS ranked 138th out of 146 qualified hitters in baseball, so he might not be due much of a raise after earning $550,000.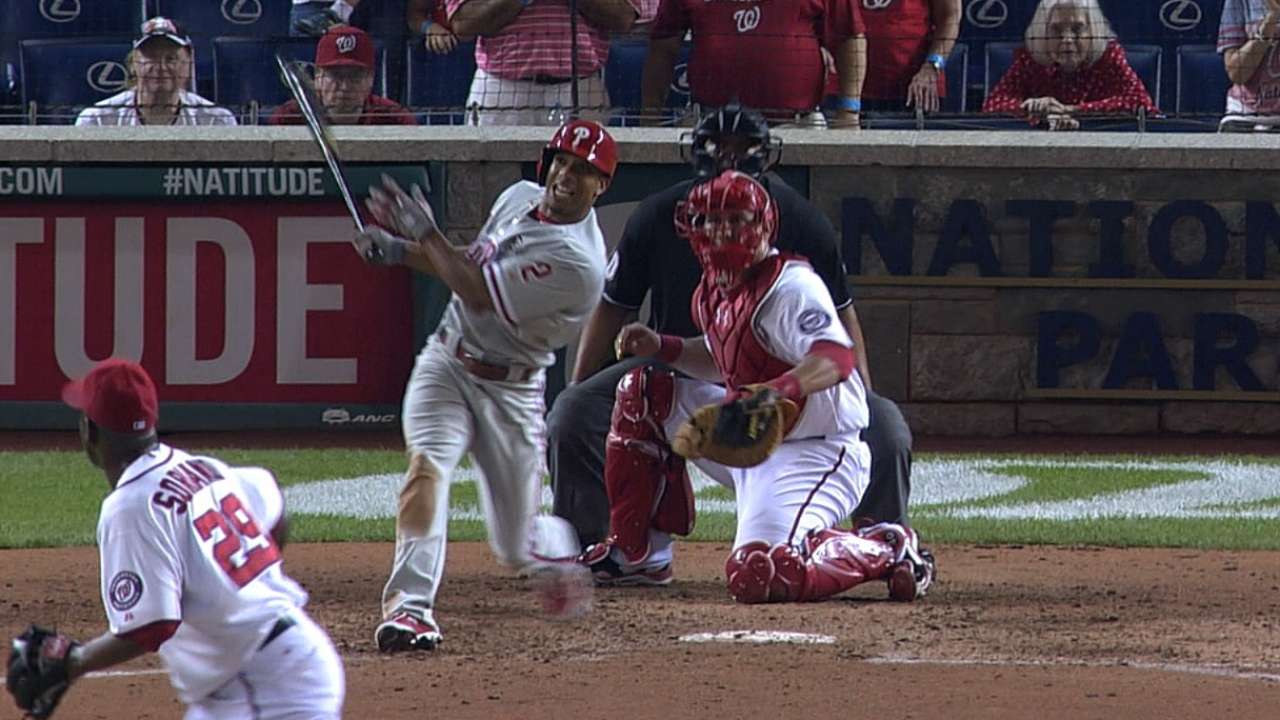 The Phillies would still be able to trade Bastardo, Revere or Brown even if they are tendered contracts. Bastardo figures to be the most attractive trade piece of the group.
Tuesday's decisions are important, because they can reveal where teams believe they are headed going into the Winter Meetings, and they affect the market when non-tendered players become free agents. So the Phillies will monitor what other clubs do Tuesday.
Philadelphia previously avoided salary arbitration with left-hander Cesar Hernandez, agreeing in October to a one-year contract for the 2015 season. Infielder Andres Blanco was arbitration-eligible, but the Phils outrighted him off the 40-man roster and brought him back on a Minor League deal with an invite to Major League Spring Training. Outfielder Tony Gwynn Jr. was also eligible for arbitration, but he elected free agency after being outrighted.
Austin Laymance is a reporter for MLB.com. Follow him on Twitter at @jalaymance. This story was not subject to the approval of Major League Baseball or its clubs.