Tigers sorting out second-tier relief options
Club's strategy has been to avoid multi-year deals with bullpen arms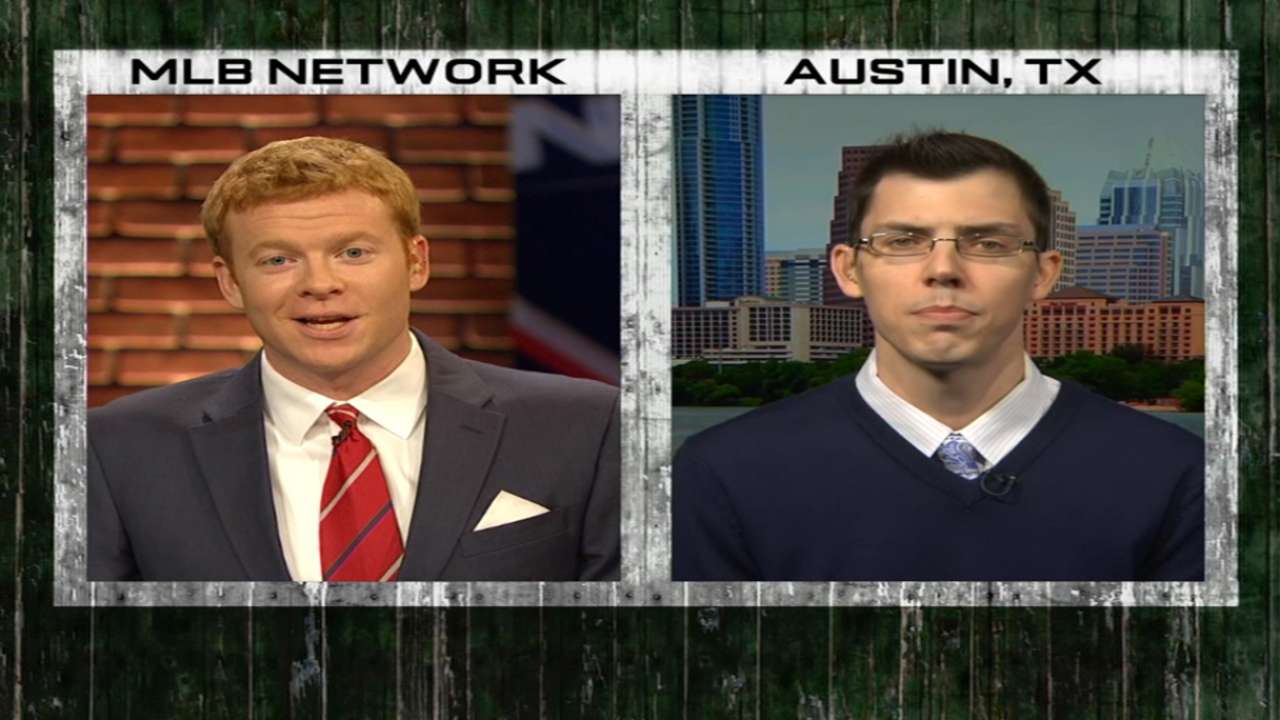 DETROIT -- The Tigers have signed more multi-year contracts with Victor Martinez than they have with non-closing relievers during Dave Dombrowski's 12-year tenure as their general manager.
As baseball's Hot Stove market heats up ahead of next week's Winter Meetings in San Diego, and as the Tigers approach the next phase of their offseason, that's a tidbit worth keeping in mind.
It doesn't mean Detroit won't look at upgrades, especially on its thin left-handed side. Unless something changes, however, it's far more likely to happen with shorter-term deals on the second-tier market, or with a trade acquisition as part of a bigger deal that addresses multiple needs.
The Tigers have been speculated as a top destination for Andrew Miller since season's end, both for the Tigers' need for a lefty reliever and for his previous stay in Detroit as the Tigers' first-round Draft pick in 2006. However, an industry source said the two sides haven't talked since a brief get-together last month at baseball's General Managers Meetings, where there was a common understanding that Miller's market was headed beyond what the Tigers would -- or could -- spend.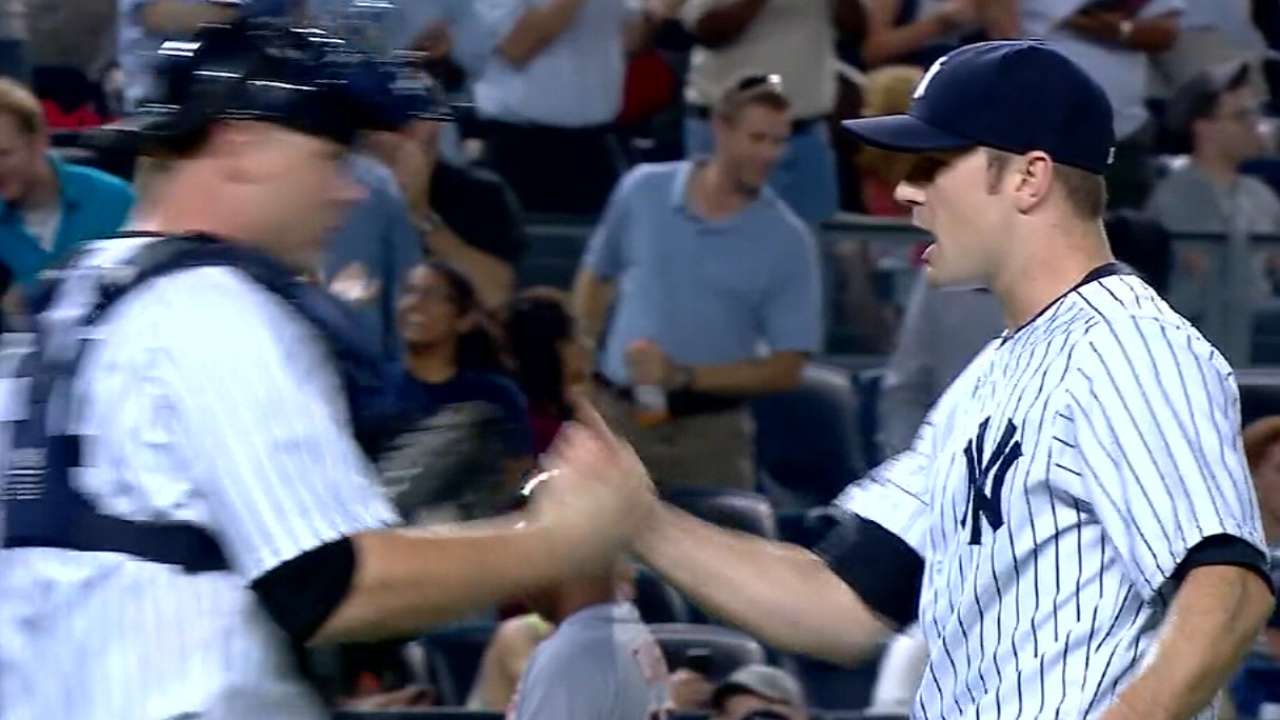 The same goes for other top-tier relievers on the market. Though right-hander David Robertson has the track record of success as Yankees closer last year and a setup man for Mariano Rivera for several seasons before that, his contract is headed in the same direction, almost surely as a closer. Dombrowski has been steadfast in saying his team is set there, with Joe Nathan as the incumbent and Joakim Soria as his potential replacement should he struggle again this spring.
Miller and Robertson are both expected to draw three- or four-year contracts. The Tigers have never signed a reliever to a four-year contract, not even a closer. Take closers out of consideration, and multi-year deals are rare.
When the Tigers signed Joaquin Benoit to a three-year, $15 million contract four years ago, he became the first non-closing reliever to get a multi-year deal from Detroit since Danny Patterson signed a three-year extension in January 2002. Dombrowski had just joined the Tigers as team president and CEO, but Randy Smith was still the GM.
Patterson underwent Tommy John surgery six months later and made 62 appearances over the course of the contract, two more than he made in his 2001 season that set up the extension. Dombrowski took over GM duties in April 2002.
Detroit avoided arbitration with Fernando Rodney with a two-year deal after the 2006 season, when he was still a setup man, but that was the extent of its long-term investments. Lefty reliever Jamie Walker left for Baltimore on a three-year deal that same offseason.
The Tigers offered Brandon Lyon a two-year contract after his standout 2009 season as Detroit's setup man, but he received a deal from the Astros for three years and $15 million -- nearly the same terms to which the Tigers signed Benoit a year later.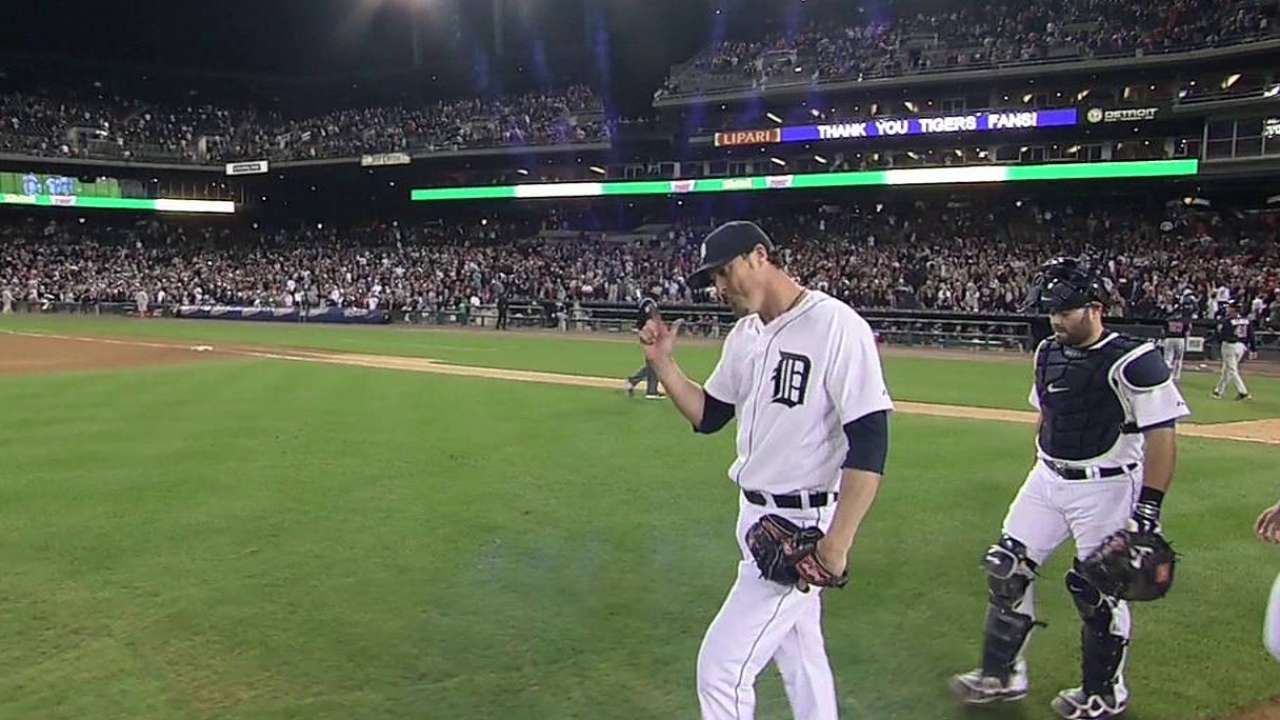 The thought process around Comerica Park at the time was that bullpen success -- especially in setup and middle relief -- changes so much from year to year that long-term deals are a risk. One season's standout might be the next season's stinker.
Benoit's three-year, $16.5 million contract, coming off a spectacular comeback from shoulder surgery the previous season, was a major shift in that thought process. His relative consistency over the next three years -- two of them in setup, then most of 2013 as closer -- made his deal a value.
As a comparison to the current market: Zach Duke -- a lefty starter turned reliever who was released midway through the 2013 season before becoming a shutdown arm in Milwaukee's bullpen this past season -- signed a three-year, $15 million deal with the White Sox two weeks ago.
A year after Benoit, the Tigers signed Octavio Dotel to a one-year contract with a second-year club option, which Detroit picked up after his solid 2012 season. He pitched in six games in 2013 before an elbow injury ended his season, and eventually his career.
The Tigers raised eyebrows around the league last winter when they addressed a bullpen void with former Yankees phenom Joba Chamberlain on a one-year contract. He outperformed expectations before fading down the stretch of a season that saw him make more appearances (69) than he did over his previous two seasons combined (67).
That could well be the type of deal the Tigers try to pursue again. If so, that could take a while.
While Miller ranks as the top lefty on the market, and Duke wasn't far behind, the next tier includes Neal Cotts and Craig Breslow -- both shutdown southpaws in 2013 before struggling this past season. Fellow free agent Joe Beimel went three years between Major League appearances before dominating left-handed hitters in 2014. The well-traveled 37-year-old has drawn interest from the Tigers in the past.
Those relievers aren't expected to move until Miller signs somewhere, inking a contract that sets the rest of the market. Thus, unless the Tigers swing a trade, any bullpen help might take some patience.
Jason Beck is a reporter for MLB.com. Read Beck's Blog and follow him on Twitter @beckjason. This story was not subject to the approval of Major League Baseball or its clubs.