Inbox: Will Yanks make big-ticket acquisition?
Beat reporter Bryan Hoch answers New York fans' questions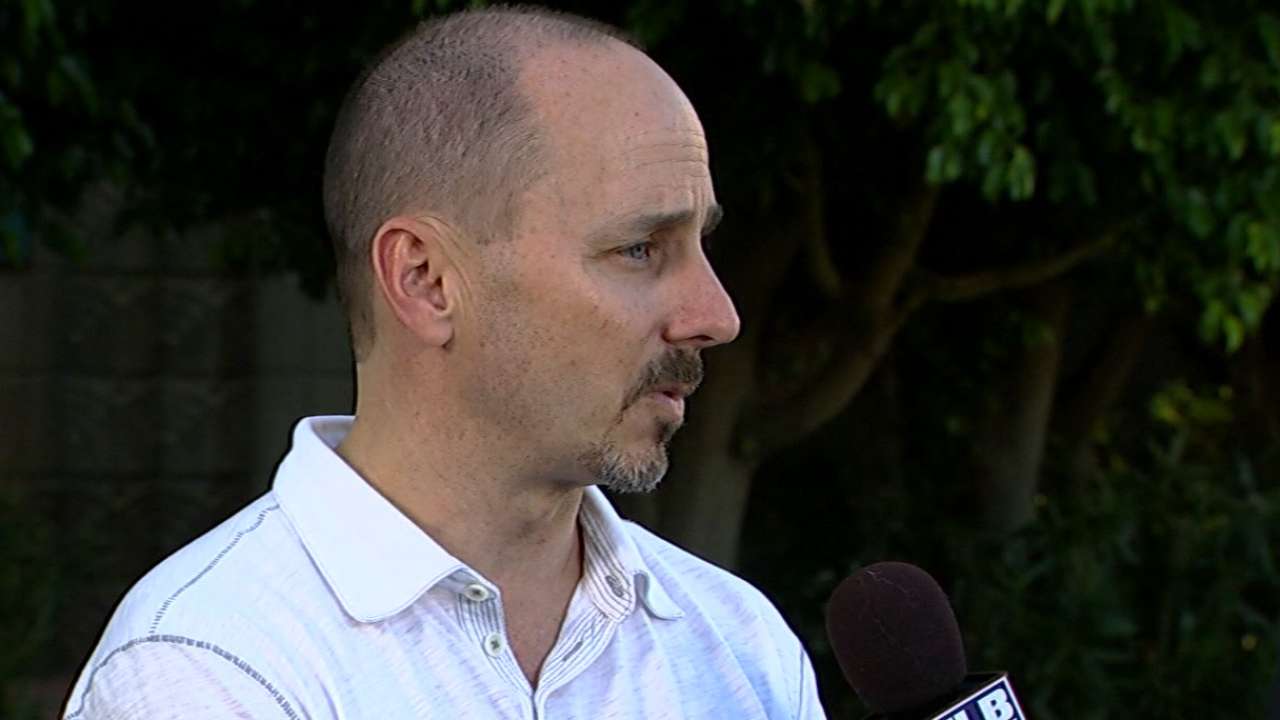 The Yankees have a week to prepare before they'll be on the ground in San Diego, checking in alongside representatives for key free agents and executives from the other 29 clubs at the Winter Meetings. They have plenty of needs to be filled, and here's a look at what Yankees fans are thinking about:
With the signings the Red Sox have made, do you think the Yankees will go out and sign a big player?
-- Mike H., New Haven, Conn.
One of the most entertaining parts of a winter during the George Steinbrenner era was to see how The Boss would respond to big news coming out of Boston. You don't have to roll the clock back too far to recall Steinbrenner swooping in to steal Jose Contreras out of the Sox's grasp, prompting then-Boston GM Theo Epstein to supposedly destroy a chair in his hotel suite. When the Red Sox shelled out to import Daisuke Matsuzaka a few years later, the Yankees responded by writing a large check to Kei Igawa. (That one didn't work out.)
That said, the Yankees operate differently under Hal Steinbrenner; the offseason plan isn't altered to answer what the Red Sox -- or, for that matter, the Blue Jays -- have done in the division. The Yankees have needs and they intend to fill them, but their shopping list isn't being altered just because Pablo Sandoval and Hanley Ramirez now call Fenway Park home.
The wish list has been pretty well-stated at this point. The Yankees need to upgrade the left side of their infield, want to add at least one starting pitcher and must address the bullpen, especially if David Robertson pitches elsewhere in 2015.
Thus far, the Yankees have acted as though they spent their big money last offseason (nearly $500 million on Brian McCann, Jacoby Ellsbury, Carlos Beltran and Masahiro Tanaka alone), but they've also shown willingness to lay in the weeds and make a January splash in years past. For that reason, I still wouldn't rule out a signing on the Max Scherzer level.
What is so hard about getting Robertson signed? He should have been signed for four years before the season or in October.
-- Mark A., Bismarck, N.D.
Hindsight is 20/20, I suppose. At this time last year, there were legitimate questions about Robertson's ability to handle the closer's role -- remember, he'd converted only eight of 18 save opportunities during his career, and it wasn't until late January that the Yankees actually named Robertson their closer. There was a thought that they were keeping options open and could grab a guy like Grant Balfour or Fernando Rodney.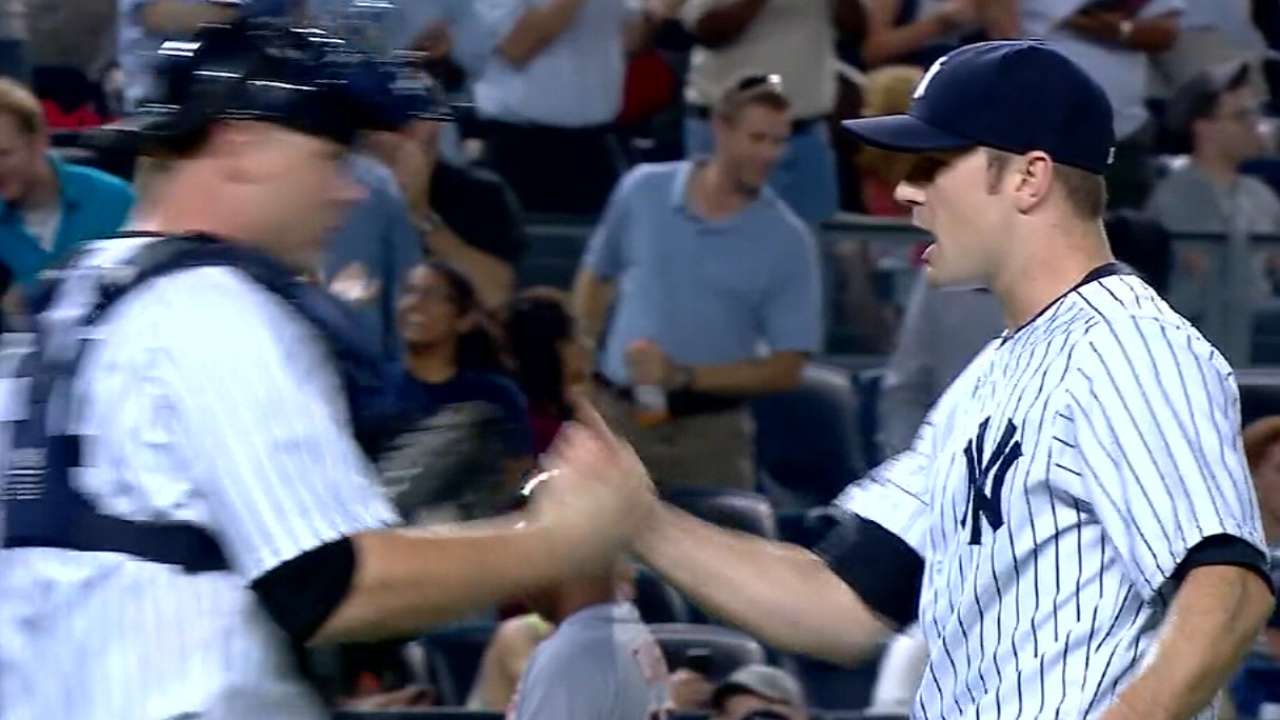 Robertson has said he might have entertained a hometown discount at that time, but the Yanks never approached him, so he set his sights on testing the open market. It turned out to be a wise decision for him; he's the top available closer out there, and whether it's from the Yankees or not, he'll probably get the four-year deal that he reportedly desires.
It's been a while since we heard about the Yankees dismissing Kevin Long as their hitting coach. How far are the Yankees from replacing him?
-- John W., Toms River, N.J.
Yes, it has nearly been two months, and the positions previously held by Long and infield coach Mick Kelleher are still vacant. The Yankees interviewed a new candidate last week, according to GM Brian Cashman, who did not want to reveal that person's identity. At the time, Cashman said the Yankees were at least a week away from making a coaching hire.
Here's what we do know: The Yankees interviewed Dave Magadan, but chose not to hire him, Chili Davis chose the Red Sox over the Yankees, and Raul Ibanez is no longer interested in the position. The Yankees have also interviewed Double-A hitting coach Marcus Thames and Minor League hitting coordinator James Rowson.
What are the Yankees plans for Martin Prado, starter or backup?
-- Mike H., New Haven, Conn.
He'll be a starter, somewhere, as the roster is currently comprised. If Alex Rodriguez comes into camp and impresses enough to earn the third-base job, Prado could play second base. Prado might also be used at third, giving prospects Rob Refsnyder, who's the Yankees' No. 6-ranked prospect, and Jose Pirela a chance to win the second-base job. They could use Prado in right field if Beltran has injury issues like he did in '14. The Yanks also saw Prado play a few innings in left field. By the way, Prado is said to have recovered from his season-ending appendectomy.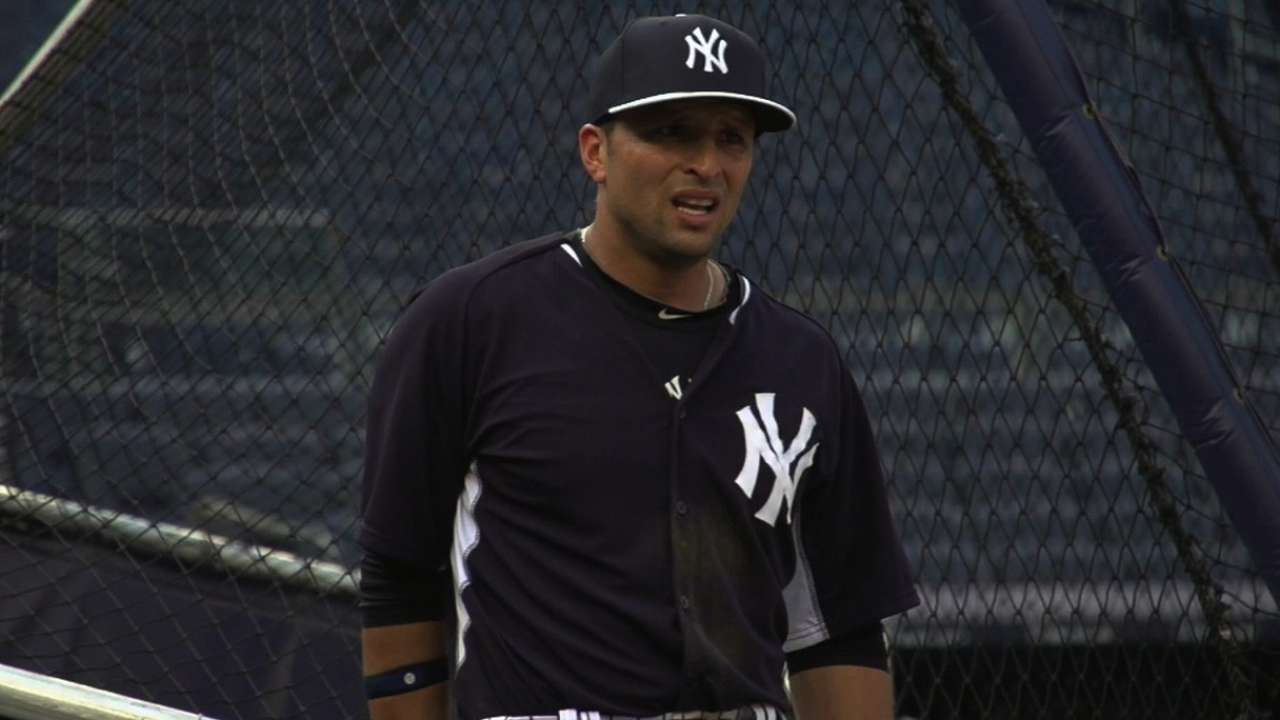 Do you see the Yankees making a run at Jimmy Rollins? If so, what kind of package would they need to offer?
-- David E., Portland, Maine
This idea was hit with cold water last week; ESPN reported that the Yankees checked in on Rollins, but were turned off by the Phillies' high asking price and have since moved on. According to that report, the Yankees only offered a utility player in exchange for Rollins, who just turned 36 and is due $11 million in 2015.
What are the plans for shortstop? Are the Yankees really planning to go the Brendan Ryan route?
-- Bob B., Alexandria, Va.
I strongly doubt it. The talk since the season ended is that the Yankees must find a player who'd be an upgrade over Ryan, who is a terrific defensive player but doesn't bring much with the bat. They've been trying the trade front without any luck. If they choose to fill shortstop via free agency, they could try to squeeze a bounceback year out of Stephen Drew or pursue the likes of Asdrubal Cabrera and Jed Lowrie.
Who do you think will play right field next season?
-- Nancee T., Oldsmar, Fla.
The Yankees entered the winter locked into the idea that Beltran would return from his elbow surgery and be a much different player than the one you saw this past season. All reports thus far have been positive, and with two years and $30 million remaining on his contract, the Yanks certainly hope that continues to be the case. If Beltran can't play the outfield and needs to spend most of the year DHing again, it would create a logjam with A-Rod and Mark Teixeira also needing reps there.
Bryan Hoch is a reporter for MLB.com. Follow him on Twitter @bryanhoch and read his MLBlog, Bombers Beat. This story was not subject to the approval of Major League Baseball or its clubs.