Non-tender deadline could ease A's workload
With 14 arbitration-eligible players, club might not offer contract to Rodriguez, Davis among others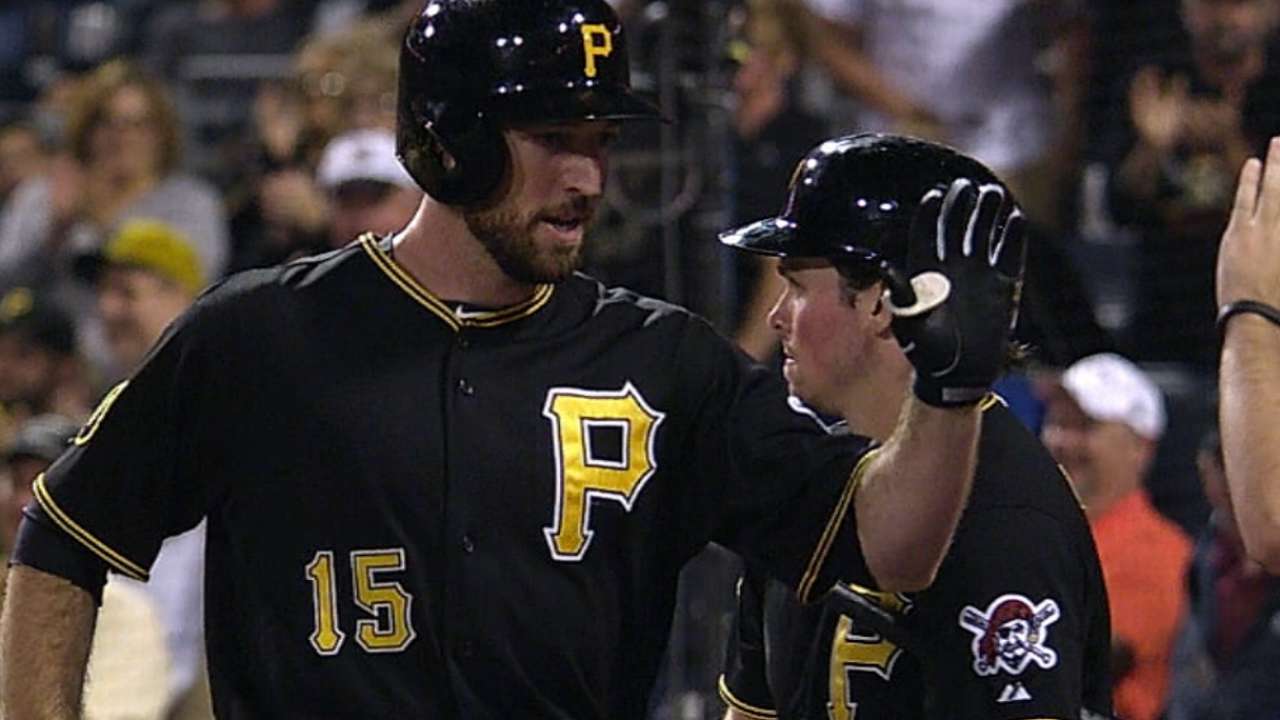 OAKLAND -- The A's, employing a whopping 14 arbitration-eligible players, could trim at least one non-tender candidate from their roster in advance of Tuesday's 8:59 p.m. PT deadline.
However, most of the 14 -- more than any other club -- are expected to be tendered contracts, albeit with high raises that will significantly impact the A's 2015 payroll.
Right-handed reliever Fernando Rodriguez is one of the A's few non-tender candidates. New acquisition Ike Davis could be lumped in that category, too, if only because Oakland is so well-stocked at first base.
Non-tendering a player would make him a free agent.
Rodriguez, though, would command just under $1 million in arbitration, as projected by MLB Trade Rumors -- an affordable price to pay for a reliever who could turn into a nice bullpen piece next year.
The 30-year-old spent the bulk of 2014 in Triple-A Sacramento and appeared in just seven games for the A's, allowing only one run spanning nine innings, in his return from Tommy John surgery. He proved equally stellar in 38 appearances with the River Cats, posting a 1.97 ERA with 53 strikeouts next to just 16 walks in 45 2/3 innings.
Davis, meanwhile, is expected to earn approximately $4.4 million in his second year of arbitration, after taking home $3.5 million from the Pirates during the 2013 season.
Davis, 27, was acquired from Pittsburgh simply for depth purposes. He cost the A's essentially nothing, with Oakland sending the Pirates international bonus slot No. 27 and receiving No. 86 in return, and he provides the organization more flexibility when entertaining trades.
But with the clock ticking closer to the non-tender deadline and the A's so far standing pat with their other first-base options, notably Brandon Moss, Davis could soon be on the move again.
Like Davis, Moss is arbitration-eligible for a second time but will earn much more, with a projected $7.1 million coming his way after totaling at least 25 home runs for a second straight season.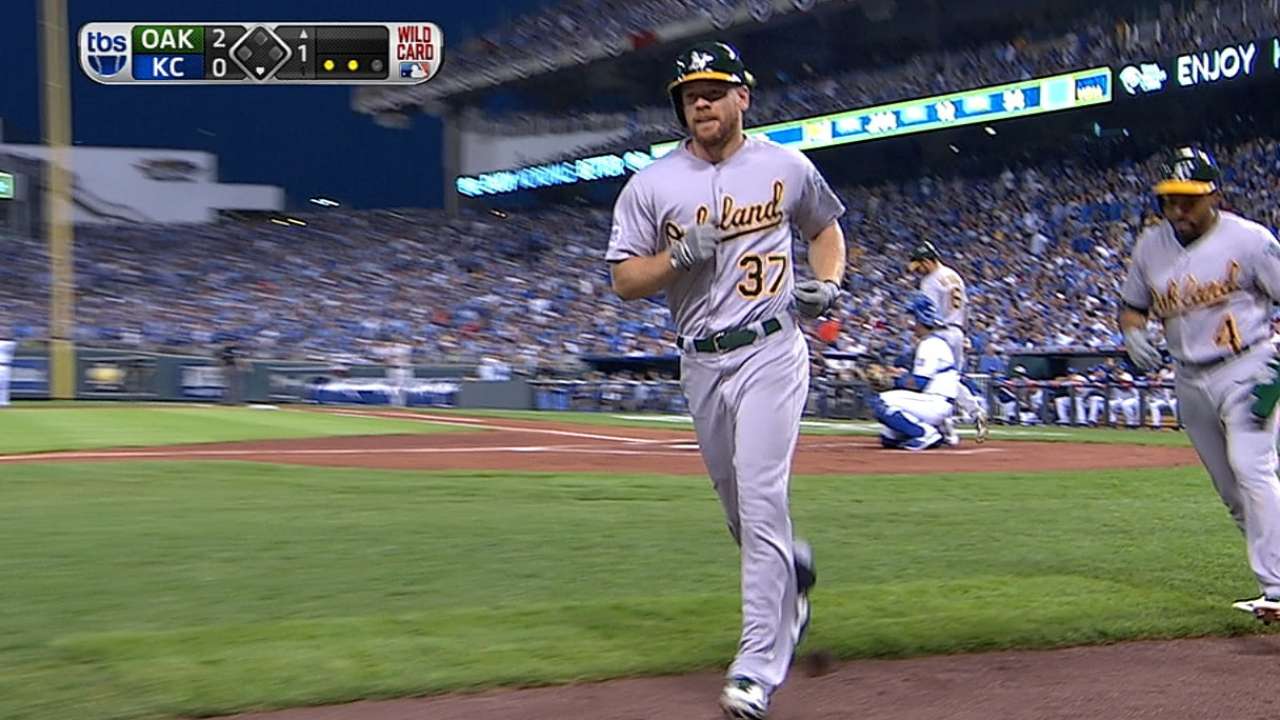 Right-hander Jeff Samardzija, likely to be dealt this winter, will reel in more dollars than any other of Oakland's arbitration-eligible players. The All-Star hurler is set to make north of $9 million.
Catcher John Jaso will fetch around $3.3 million in 2015, which would reflect a $1 million raise following yet another season cut short by a concussion. It's unclear how Jaso fits into the A's plans next year, with myriad depth already looming at catcher, first base and designated hitter, but tendering him a contract allows the A's to at least keep him as an option -- either for themselves or for another team via trade.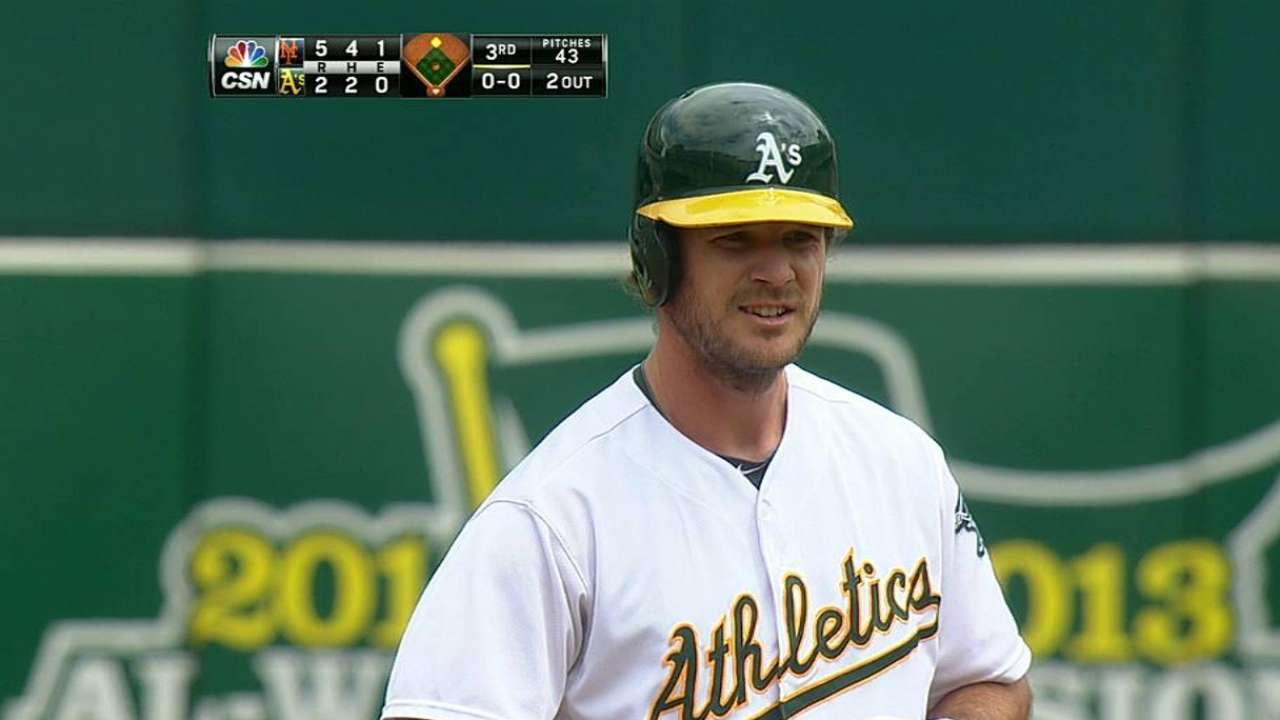 The remaining nine A's players eligible for arbitration are as follows, with projected salaries: outfielders Josh Reddick ($3.7 million), Sam Fuld ($1.6 million) and Craig Gentry ($1.5 million); infielders Brett Lawrie ($1.8 million) and Eric Sogard ($1 million); and pitchers Jesse Chavez ($2.5 million), Ryan Cook ($1.3 million), Jarrod Parker ($900,000) and Fernando Abad ($900,000).
Jane Lee is a reporter for MLB.com. This story was not subject to the approval of Major League Baseball or its clubs.