Twins tender six players at deadline
Duensing, Plouffe, Schafer in second year of arbitration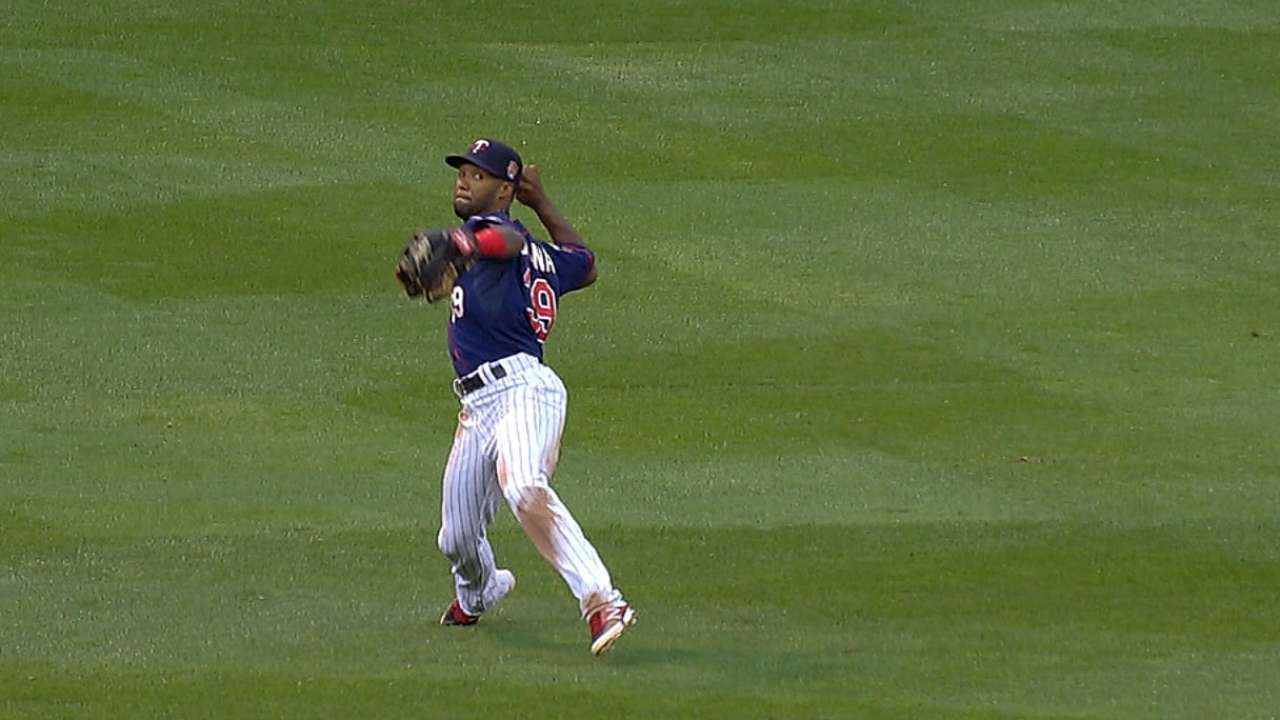 MINNEAPOLIS -- The Twins tendered contracts to all six of their arbitration-eligible players before Tuesday's 10:59 p.m. CT deadline, the club announced shortly before the deadline.
It's the second year of arbitration for third baseman Trevor Plouffe, left-handed reliever Brian Duensing and outfielder Jordan Schafer, while it's the first year for left-hander Tommy Milone, infielder Eduardo Nunez and right-handed reliever Casey Fien.
Major League Baseball's deadline was Tuesday for teams to offer contracts for the 2015 season for any arbitration-eligible players. Any players who were not tendered a contract before the deadline became free agents. The Twins already avoided tendering right-handed reliever Anthony Swarzak a contract, as he was outrighted off the 40-man roster last week and will elect free agency.
Plouffe, 28, hit .258/.328/.423 with 14 homers, 40 doubles and 80 RBIs in 136 games, while also showing improved defense at third base last season. He made $2.35 million last year in his first year of arbitration. Plouffe, who underwent surgery to repair his fractured left forearm in late September, was also cleared for baseball activity by doctors on Tuesday.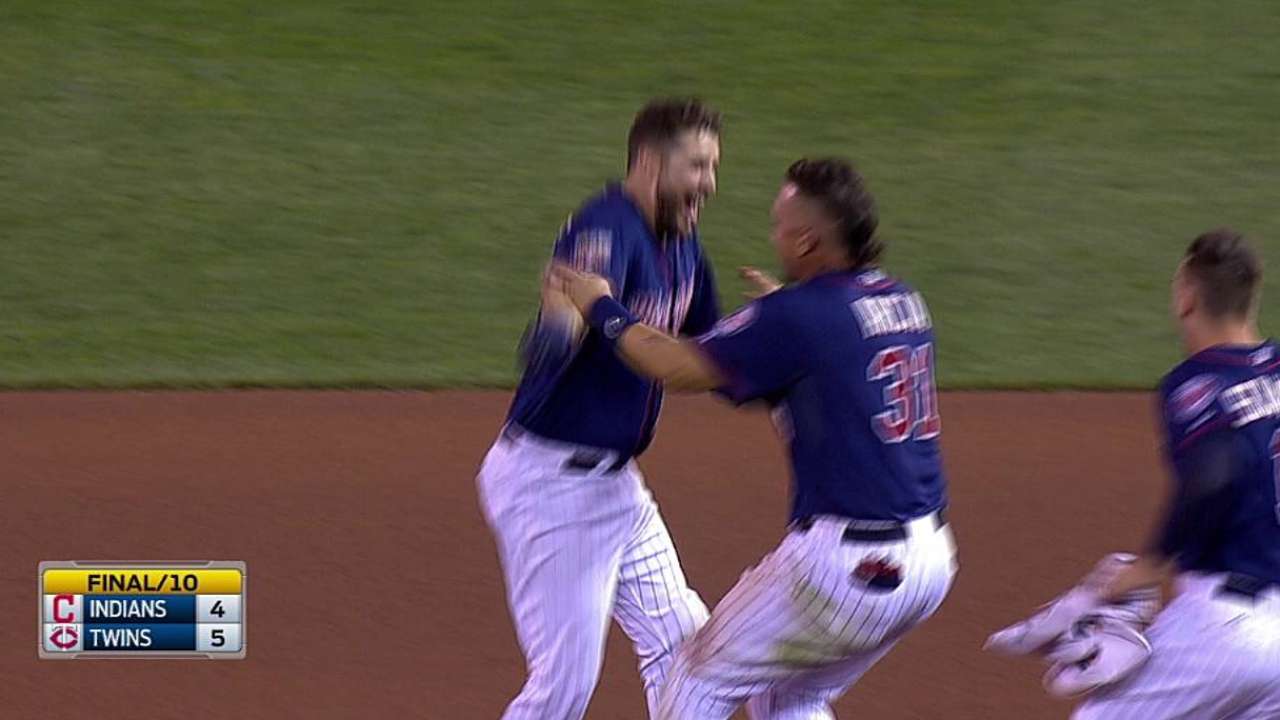 Duensing, 31, posted a 3.31 ERA with 33 strikeouts in 54 1/3 innings last season, while earning $2 million in his first year of arbitration. He's one of the club's longest-tenured players, as he's been with the Twins since 2009.
Schafer was acquired from the Braves via waivers in early August, and hit .285/.345/.362 with 15 stolen bases in 41 games with the Twins last year. The 28-year-old outfielder made $1.09 million in his first year of arbitration last year.
Milone was another mid-season acquisition for the Twins, as he was traded from the A's for outfielder Sam Fuld. After being traded to Minnesota, the 27-year-old left-hander posted a 7.06 ERA in 21 2/3 innings, while missing time with inflammation in his neck.
Nunez was also picked up during the season, as the Twins traded Minor Leaguer Miguel Sulbaran for him in early April after he was designated for assignment by the Yankees. Nunez, 28, hit .250/.271/.382 with four homers and 24 RBIs in 72 games, while seeing time at shortstop, third base, second base, left field and right field. He was the most likely player to be non-tendered, but the Twins kept him because of his versatility.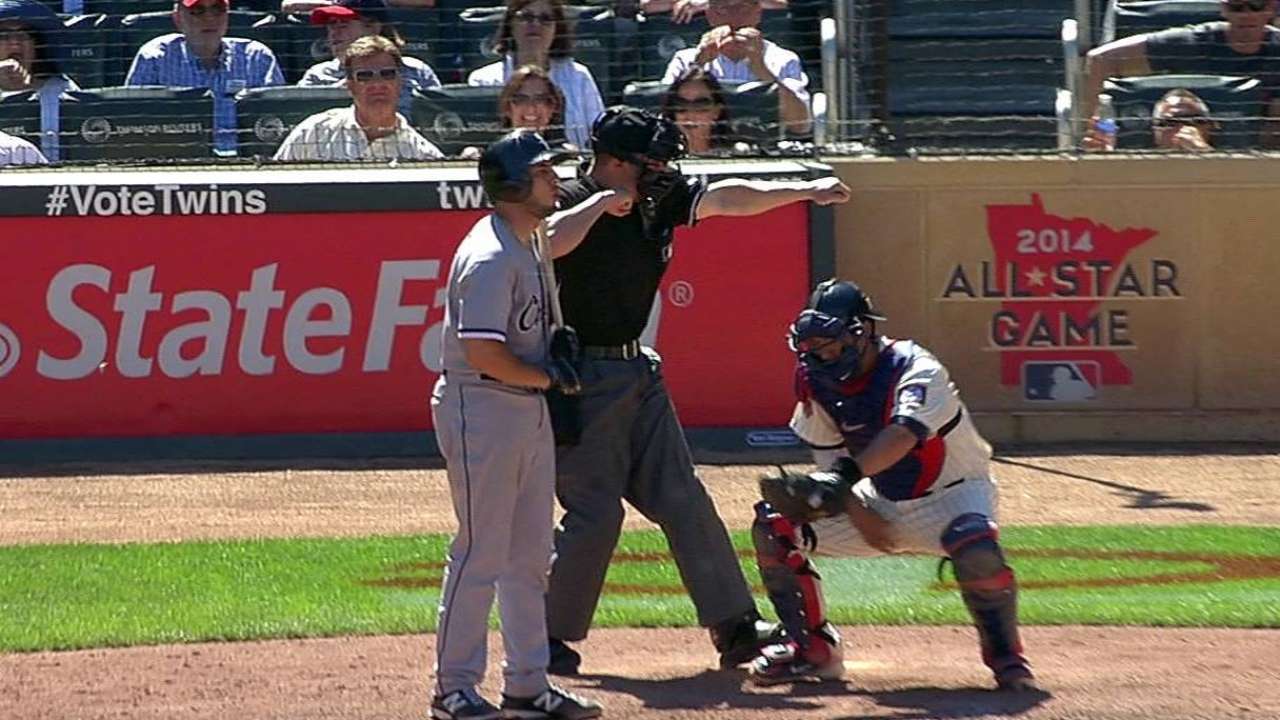 Fien, 31, posted a 3.98 ERA with 51 strikeouts and 10 walks in 63 1/3 innings last season as the club's top setup reliever to closer Glen Perkins. He'll again serve as the club's setup reliever to Perkins next season.
Players don't have to file for arbitration until Jan. 13, with the deadline for exchanging salary figures coming on Jan. 16. The Twins have avoided going to arbitration hearings with eligible players in the recent past, as they haven't been to a hearing since going back-to-back years with Kyle Lohse in 2005-06.
Rhett Bollinger is a reporter for MLB.com. Read his blog, Bollinger Beat, and follow him on Twitter @RhettBollinger. This story was not subject to the approval of Major League Baseball or its clubs.