Marlins open to parting with top prospects
After postseason push in 2014, Miami in more of a 'win-now' mode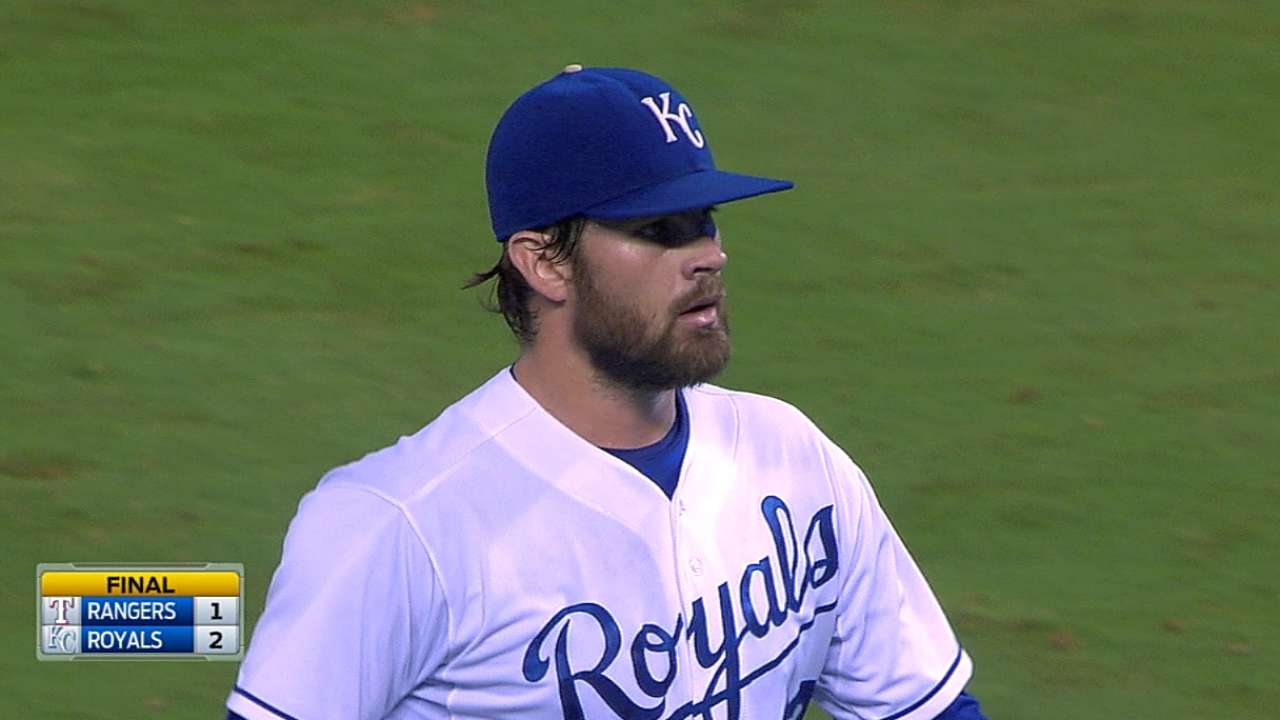 MIAMI -- To reach the next level, the Marlins are open to wheeling and dealing some of their Minor League talent. This is a slight shift in philosophy from a year ago, when the club was protective of its own, especially its promising pitching.
But the club has a "win-now" mentality. It sent that signal out last Friday by trading a pair of pitching prospects to the Royals for right-hander Aaron Crow, a proven big league middle reliever who may get a chance to start in Miami.
In exchange, the Marlins parted with lefty Brian Flynn and right-hander Reid Redman for Crow, who was an All-Star as a rookie in 2011, and he has been a durable arm in Kansas City ever since.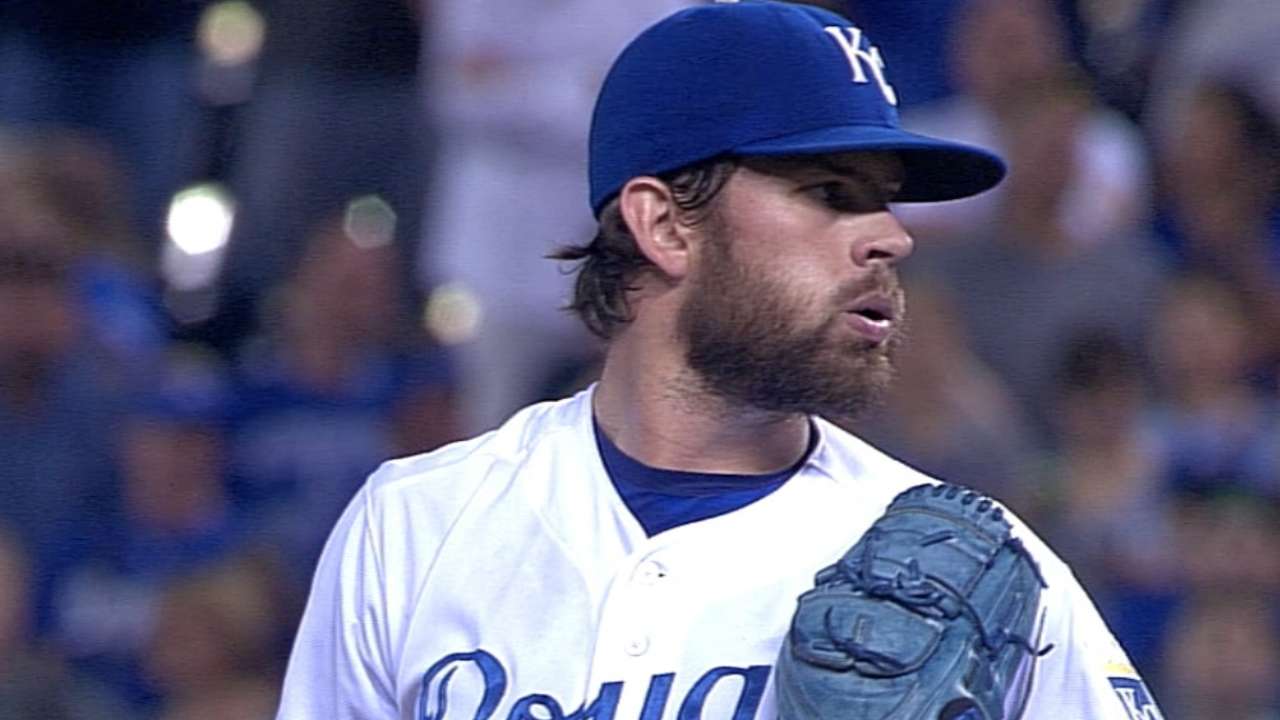 A year ago, you likely wouldn't have seen the Marlins make such a deal. Then, the club was coming off a 100-loss season, and it was still in the process of identifying pieces to build around. There is a clearer picture now.
In 2014, the Marlins improved by 15 games and remained in the mix for a National League Wild Card spot into September. If not for some crippling injuries, including Giancarlo Stanton sustaining facial fractures on Sept. 11, they felt they may have indeed reached the postseason.
"Definitely, our goal is to take that next step and hopefully be playing into October next year," president of baseball operations Michael Hill said. "We're always mindful of our inventory, because it's so difficult in our situation to replace an arm. But if we think it's a good deal, one that makes sense for us, not just in the short term, but in the long term, we'll look at it."
Trades may be the most likely way the Marlins go about upgrading for 2015. The club is exploring free agents such as right-hander James Shields, but cost is definitely a factor.
The payroll projects to be around $65 million next year, and it is not expected to exceed $100 million until around 2018. There is a short-term and long-term plan in play.
For next season, Miami may be able to fit in $10 million for a higher-tier free agent. It did extend a two-year, $20 million offer to first baseman Adam LaRoche, who opted instead to sign with the White Sox for $25 million over two years.
One reason Shields may be out of the picture for Miami is it is hard to believe he would accept a first-year offer of $10 million, when he may be seeking an average annual value of $20 million over the next four seasons. To backload a contract for Shields, who will be 33 at the beginning of next season, would be risky.
Internally, the Marlins are weighing whether they have arms in their system who could provide similar production to Shields over the next four years. So it may be a long shot that the veteran will be heading to Miami.
The way the organization is positioned now, it appears to be leaning toward dealing some Minor League depth for either a power bat or a front-line starter who has controllable service-time years.
Crow fit the bill. The 28-year-old is entering his second season of arbitration.
"We gave up quality starting-pitching depth in Brian Flynn, somebody who logged a lot of innings in Triple-A for us, and we gave up a very good arm in Reid Redman," Hill said. "It's a sign of overall depth that we have in the organization. If we didn't think it helped us, it's something we wouldn't have done."
Joe Frisaro is a reporter for MLB.com. He writes a blog, called The Fish Pond. Follow him on Twitter @JoeFrisaro. This story was not subject to the approval of Major League Baseball or its clubs.