Giants meet with free-agent lefty Lester
San Francisco could join group of teams pursuing top starter
SAN FRANCISCO -- The Giants met with Jon Lester in Atlanta on Monday, apparently prepared to engage in the anticipated high-stakes bidding for the free-agent left-hander.
Giants manager Bruce Bochy told MLB.com in a text message that he was part of the Giants' delegation set to woo Lester, confirming a report by Comcast SportsNet Bay Area. Citing a source, CBSSports.com reported that Giants right-hander Tim Hudson was expected to be on hand to extol playing for the team that has won three of the last five World Series, including this year's. Like Lester, Hudson lives in the Atlanta area.
The Giants are among the few teams that can afford Lester, who has built a 116-67 record in nine seasons, including 16-11 with a career-best 2.46 ERA in 32 starts this year for Boston and Oakland. The Chicago Cubs and Boston reportedly have made six-year offers to Lester worth $138 million and $130 million, respectively.
San Francisco ranked seventh among the 30 Major League teams with a player payroll of approximately $154 million in 2014. That figure is expected to rise, though not dramatically.
However, San Francisco potentially can shed more than $42 million from its payroll after 2015, when the contracts of right-handers Tim Lincecum ($18 million) and Hudson ($12 million), second baseman Marco Scutaro ($6,666,667) and left-hander Jeremy Affeldt ($6 million) come off the books. Additionally, the Giants' willingness to offer $95 million to third baseman Pablo Sandoval, who defected to Boston as a free agent last week, indicated their willingness to spend big.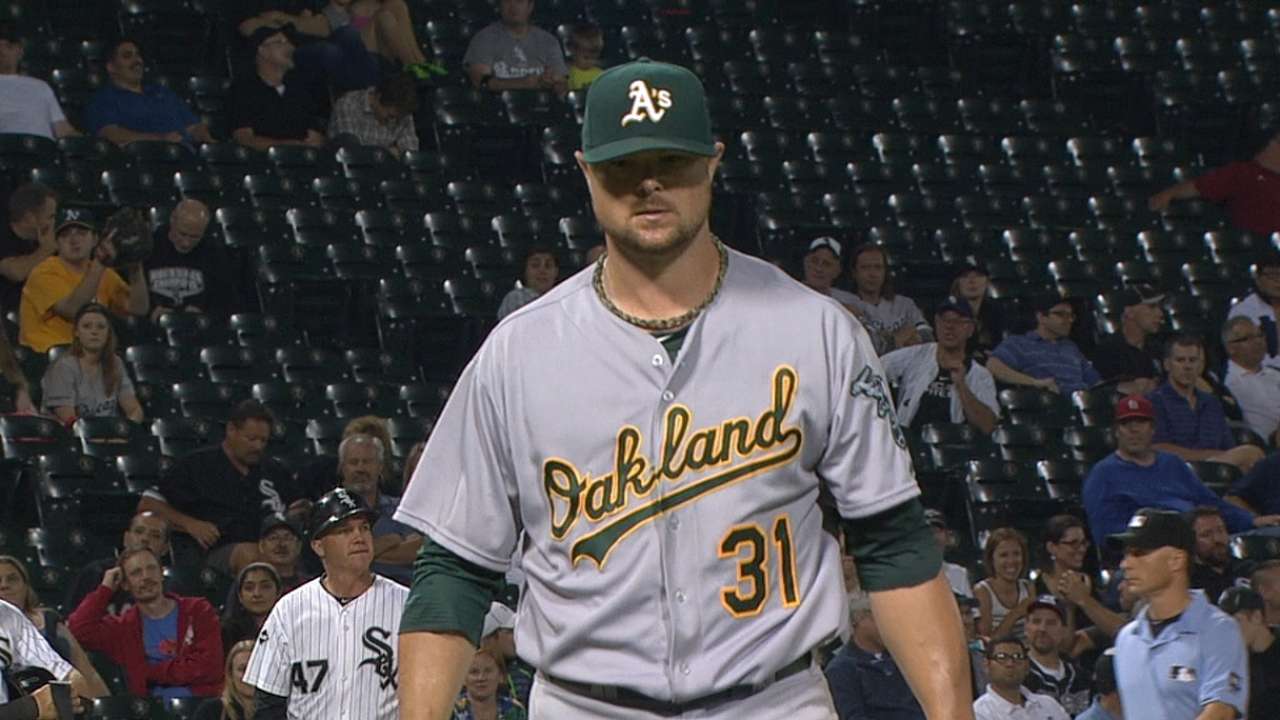 The Giants are actively seeking a durable starter such as Lester, who exceeded 200 innings in six of his seven full seasons. Their starting rotation, which has remained an asset during the club's rise to prominence, currently looks vulnerable. World Series hero Madison Bumgarner, whose postseason exploits increased his 2014 innings total to 274, could have his workload limited somewhat as next season begins. Uncertainty surrounds Matt Cain, who will attempt to rebound from elbow surgery; Lincecum, who endured an erratic 2014; and Hudson, who turns 40 in July. Free-agent right-handers Jake Peavy and Ryan Vogelsong are not locks to return.
Though multiyear contracts are always risky, the Giants probably would gamble on Lester, who turns 31 in January. Having spent his career primarily in Boston and entirely in the American League, he owns a 15-7 record with a 3.06 ERA in 29 Interleague starts. Lester won both of his appearances at San Francisco's AT&T Park, yielding one earned run in 17 1/3 innings.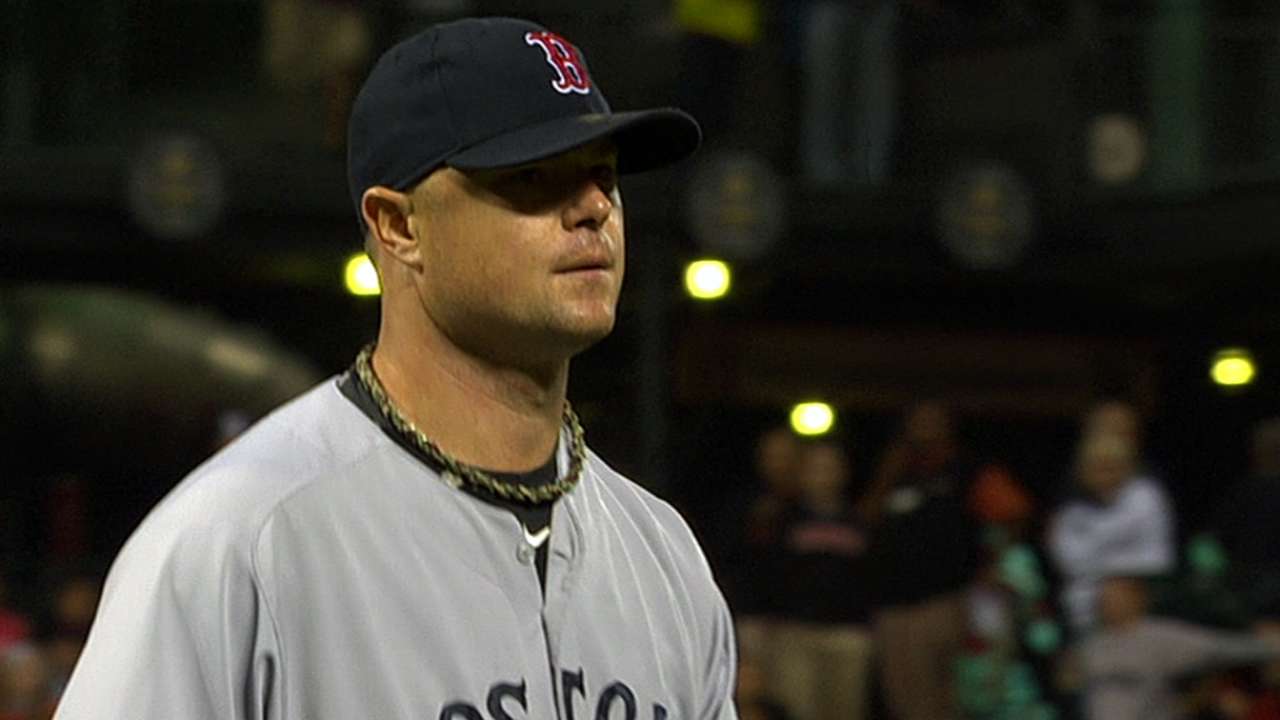 Moreover, the Giants have established a precedent for making lucrative, long-term deals with pitchers. The seven-year, $126 million contract they gave Barry Zito before the 2007 season was the highest ever received by a Major League pitcher at the time. Cain received a six-year, $127.5 million extension in April 2012. Lincecum never has signed a contract exceeding two years but has earned $75 million in the last four seasons.
To have a chance at signing Lester, the Giants probably would have to make him their highest-paid player, since the average annual value of the contract he ultimately receives could approach $25 million. Cain, due to earn $20.833 million in each of the next two seasons, will top San Francisco's annual payroll until catcher Buster Posey's yearly salary soars to $22.178 million in 2017.
Chris Haft is a reporter for MLB.com. Read his blog, Haft-Baked Ideas, and follow him on Twitter at @sfgiantsbeat. This story was not subject to the approval of Major League Baseball or its clubs.