MLB.com Columnist
Mike Bauman
Nats would be wise to hold on to Zimmermann
Trade rumors swirl on righty, who provides immense value to Washington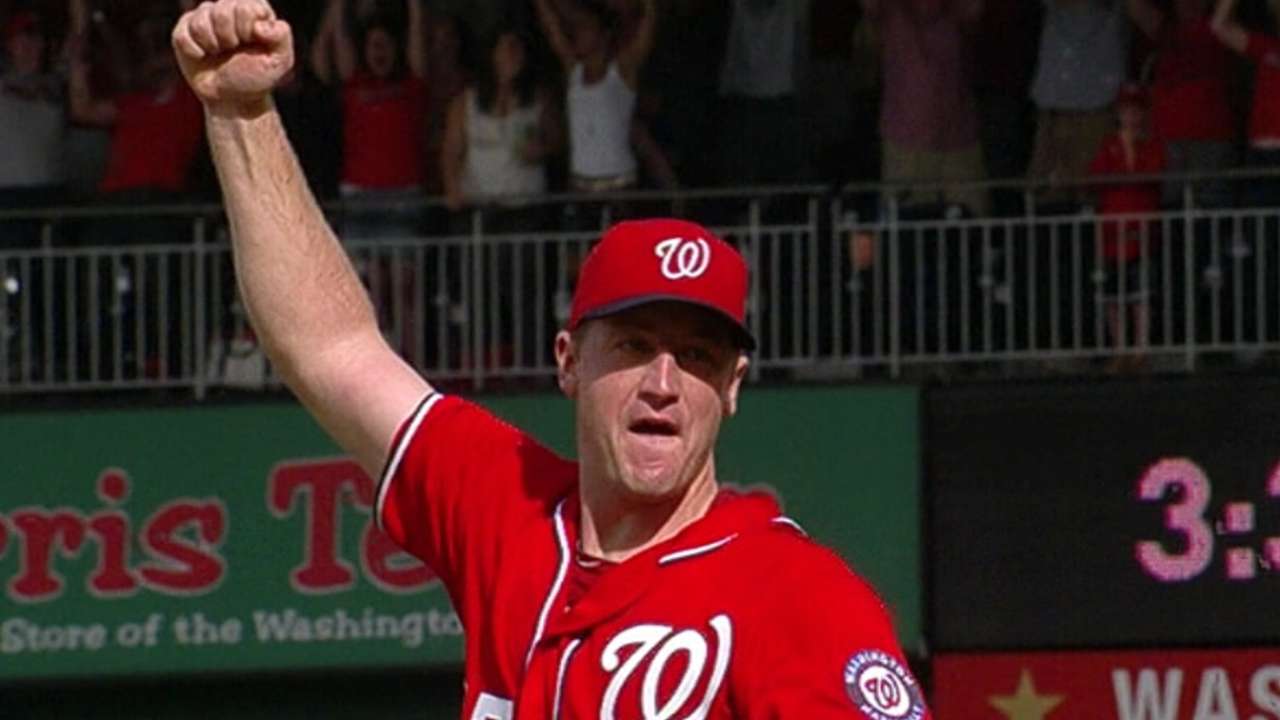 Jordan Zimmermann trade rumors persist, but they might be wish-fulfillments springing from general managers who need pitching.
If you were the Washington Nationals, trading Zimmermann might be the kind of thing you would do if you thought the franchise was moving back to Montreal. Short of that, probably not.
"Everybody talks about [Stephen] Strasburg, but you look at the last two years and this guy [Zimmermann] was their best pitcher," said a Major League scout.
There shouldn't be any significant debate on that point. But you understand the trade speculation is brought about in part because of Zimmermann's value.
And it is also brought about because of the fact that some of the Nationals' key personnel will be eligible for free agency after the 2015 season. That includes Zimmermann, shortstop Ian Desmond, left-hander Doug Fister, center fielder Denard Span and late-inning reliever Tyler Clippard.
The thought is that perhaps the Nats would be financially stretched to retain all five of these players, and that Zimmermann, at age 28, would bring the greatest return.
Again, that argument makes a certain amount of sense. But on the other side of the issue, a sensible argument could be made that Zimmermann should be the last of these five that the Nationals should trade.
Just as a sampling from 2014, Zimmermann's ERA was 2.66. He was one of the best in the game at effectively, persistently pounding the lower part of the strike zone. He led the National League in fewest walks per nine innings at 1.307. Zimmermann's strikeouts-to-walks ratio of 6.276 was second in the league.
Yes, Zimmermann would be a terrific acquisition for anybody in the pitching market, a category that includes almost everyone. From the Nats' perspective, however, his value couldn't be maximized in a position as a one-year rental. Presumably, any club that is interested enough to trade major talent -- young or established -- for Zimmermann would also be interested enough to sign him to a long-term deal.
But let's keep that in the hypothetical, while the Nationals keep Zimmermann. Washington had the best regular-season record in the NL in 2014 because it had the best pitching in the Major Leagues, by the measurement of team ERA. The Nats don't need to do anything dramatically differently to be top contenders in 2015.
That would include hanging onto Zimmermann for as long as possible. The only problem with this pitcher is that he probably doesn't have a high enough profile as a legitimate star performer.
It could be argued that the Nationals themselves haven't always fully recognized just how good Zimmermann is. This was the apparent case, for instance, in Game 2 of their 2014 NL Division Series against the Giants.
Zimmermann was pitching a masterpiece. (He probably should have been the Game 1 starter rather than Strasburg, but that is not the core issue here.) He was coming off a no-hitter in his last regular-season start, and he was at roughly the same level again.
Zimmermann had given up just three singles, had walked none and had retired 20 Giants in a row. He was one out away from a shutout. Zimmermann had not lost velocity. He had not lost command. He had thrown 100 pitches. The Nats had a 1-0 lead. At that point Zimmermann, perhaps being squeezed a bit by the home-plate umpire, actually walked a batter.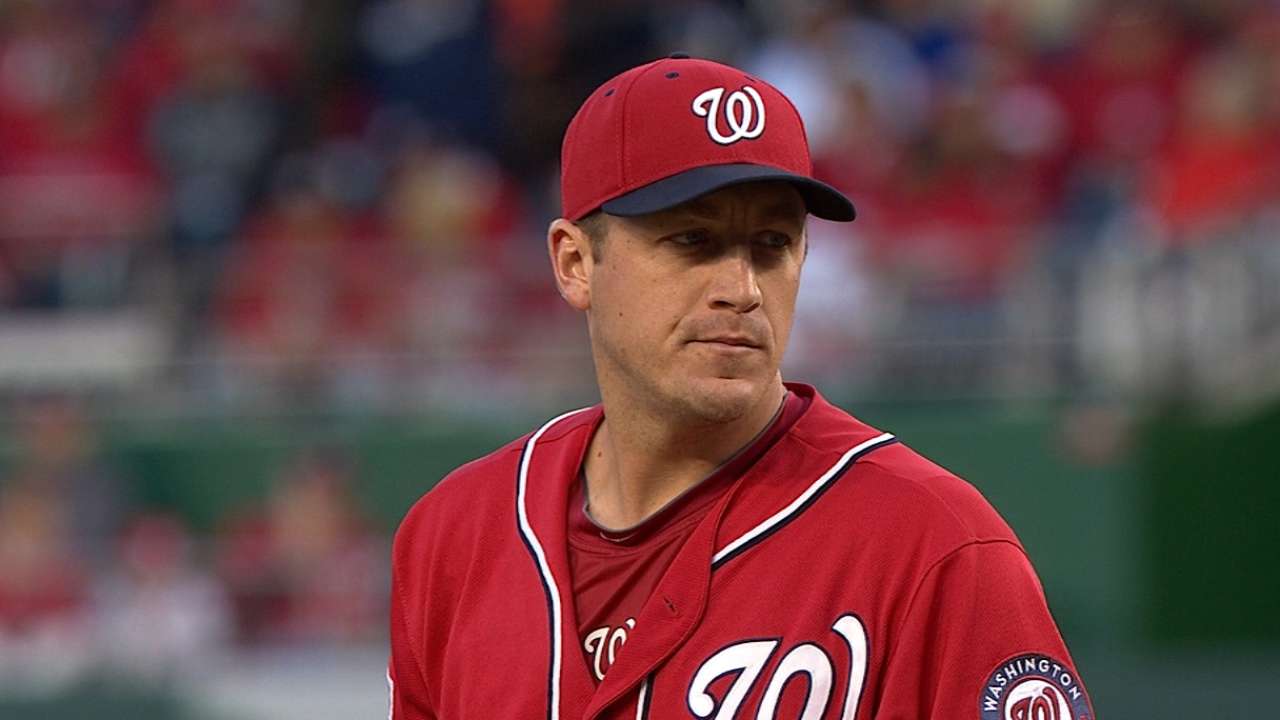 Nationals manager Matt Williams removed Zimmermann, bringing in Drew Storen, who allowed the tying run to score. Washington lost an agonizing 2-1 decision in the 18th inning, and eventually lost the series.
Williams defended his decision by essentially saying that was what his club did in the ninth, turning the game over to its closer.
"We've got our best guy who is the closer coming in to pick up the guy that just gave us all he had for 8 2/3," the manager said.
That was the conventional move. But the "best guy" in that situation, to get that 27th out, was almost certainly Jordan Zimmermann.
Zimmermann's only shortage is in the hype category. He has come to a place near the top of his profession with little hype and fanfare. Now, Zimmermann is mentioned in trade rumors in part because anybody and everybody would like to have him in their rotation. But maybe he should be seen less in the category of trade material and more in the context of indispensable.
Mike Bauman is a national columnist for MLB.com. This story was not subject to the approval of Major League Baseball or its clubs.