MLB.com Columnist
Jim Duquette
Predicting destinations, deals for free-agent pitchers
A former general manager ranks the top hurlers on the market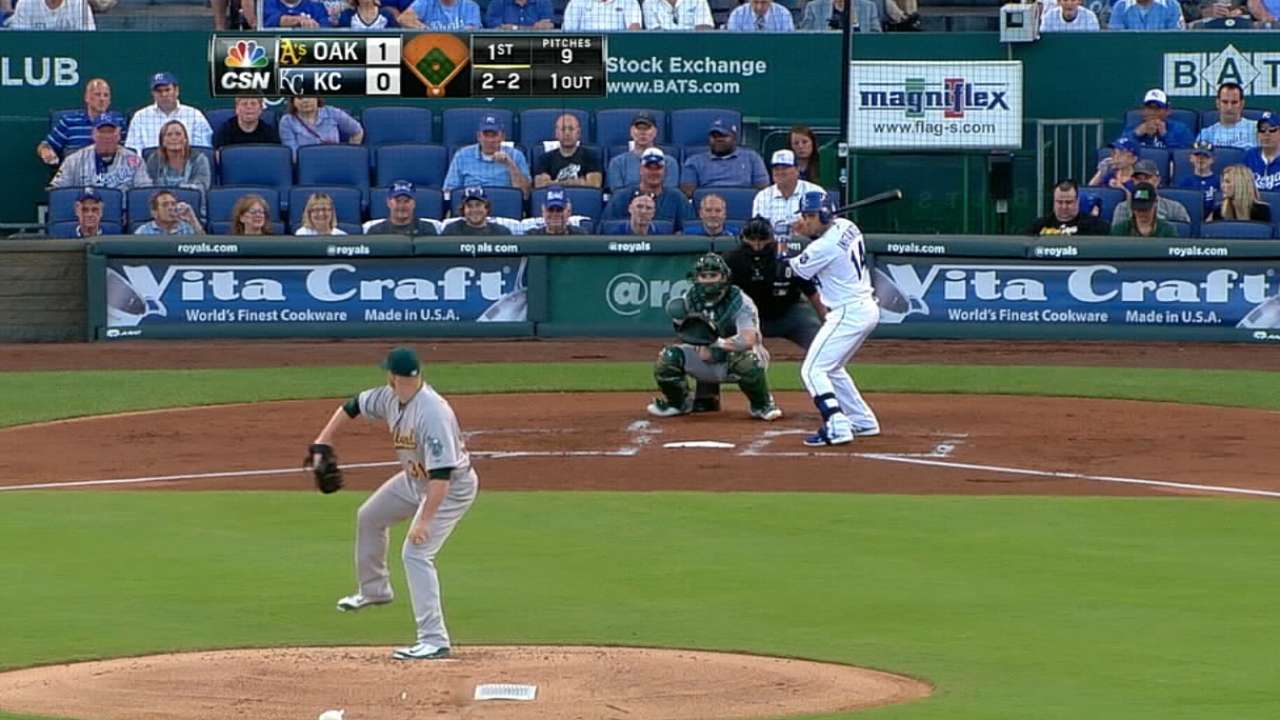 In 2007, my last year in the front office with the Orioles, the Major Leagues' average slash line for offensive players was .268/.336/.423. This past season, the average offense dropped to .251/.314/.386. With the continued decline of offensive production, most teams continue to build around their depth in pitching, including deeper bullpens.
This year's free-agent class is loaded with quality arms, both top-of-the-rotation starters and quality high-end relievers. Here's my ranking of the top 10 free-agent pitchers, as well as my prediction of what their next contracts will look like and where they are most likely to end up. (Ages listed are as of Opening Day 2015.)
• Read: Top 10 free-agent hitters
1. Max Scherzer, RHP, age 30
Scherzer is one of the truly elite starters on the market, and he reportedly turned down a six-year, $144 million deal from the Tigers last spring. He wasn't quite as dominant this past season as he was during his 2013 American Cy Young Award-winning campaign, but he continued to pitch at an elite level, with his fastball, slider and changeup all being strikeout pitches for him: Scherzer's swinging strike rate of 11.5 percent is third-highest among AL pitchers over the past two seasons. The Scott Boras client should command a contract in the seven-year, $185-million range.
Estimated contract: Seven years, $185 million
Lead suitors: Yankees, Dodgers, Tigers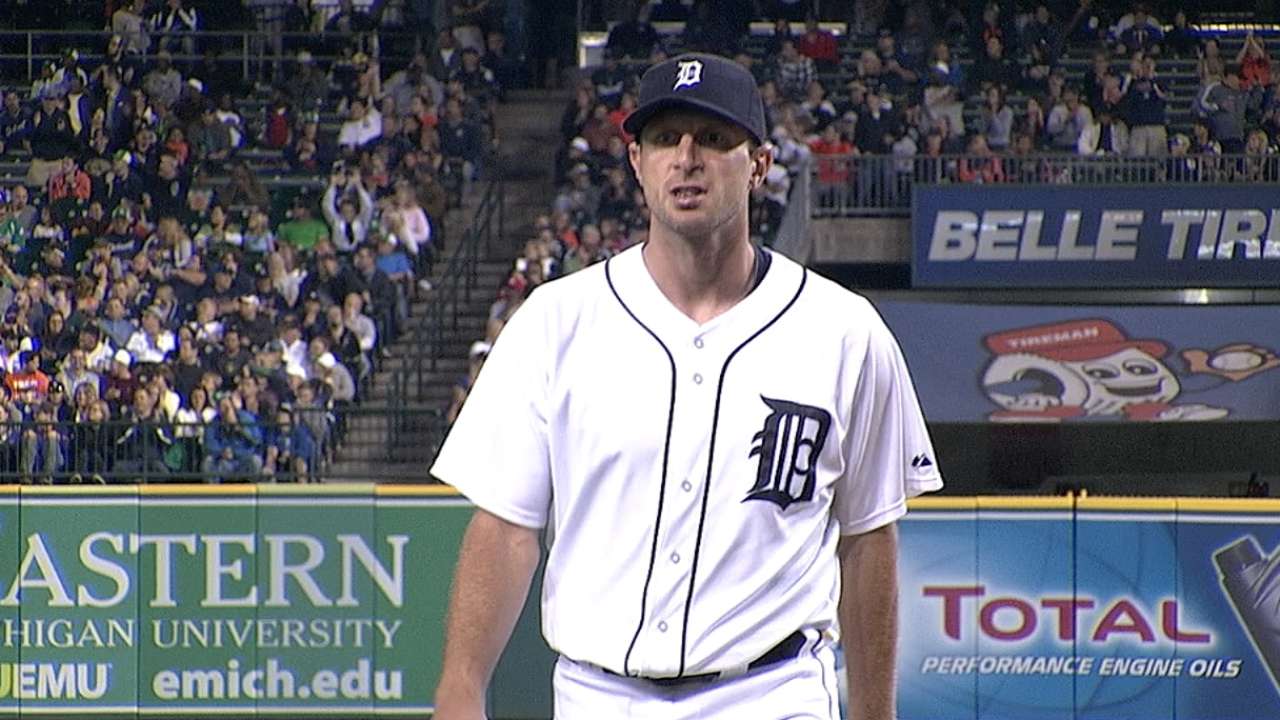 2. Jon Lester, LHP, age 31
Negotiations for Lester's services may be more competitive than for Scherzer, because not only will the price be high, but by virtue of being traded during the season, he couldn't be given a qualifying offer by Oakland and the team that signs him will not have to forfeit a Draft pick and the bonus dollars associated with the pick. Lester's average fastball velocity dropped 1 mph this season, but his fastball, cutter and curveball mix is still elite. He has accumulated more innings (475) and thrown more pitches (7,685) than Scherzer over the past two seasons. Lester is highly regarded for his leadership in the clubhouse, and it does not hurt that he has a career 2.57 ERA in 14 postseason games (12 starts).
Estimated contract: Six years, $130 million
Lead suitors: The Cubs will be the rumored frontrunner, while the Yankees and Dodgers are also potential landing spots.
3. James Shields, RHP, age 33
Shields is a workhorse, having thrown more than 200 innings in every season since 2007. Amazingly, his average fastball velocity has gone up over that same period by 2 mph, and he complements that with an above-average changeup that he throws 23 percent of the time. Shields is crafty and should be able to live up to the terms of his contract and make adjustments as his velocity and overall stuff decline at the back end of the deal. Look for him to be in heavy demand because the price tag in terms of years should not be as high as Scherzer or Lester.
Estimated contract: Five years, $90 million
Lead suitors: Red Sox, Yankees, Cubs, Rangers, Angels
4. Ervin Santana, RHP, age 32
In his first foray into the National League, Santana saw some of his rate stats improve as you would expect, including his strikeouts per nine innings (8.2 vs. 6.87 in 2013) and homers per nine (0.73 vs. 1.11 in 2013), but his ERA increased to a little below 4.00, something that you usually do not see happen when pitchers move to the non-designated hitter league. In addition, there was buzz last offseason that he was dealing with a slight tear in one of his ligaments in his right elbow -- something that does not seem to be affecting him over the past couple of seasons. The fact that Santana came close to 200 innings pitched for the second straight year and had a strong Fielding Independent Pitching (FIP) of 3.39 still makes him a hot commodity, even with the qualifying offer tag on him for a second consecutive year.
Estimated contract: Four years, $50 million
Lead suitors: Braves, Giants, Royals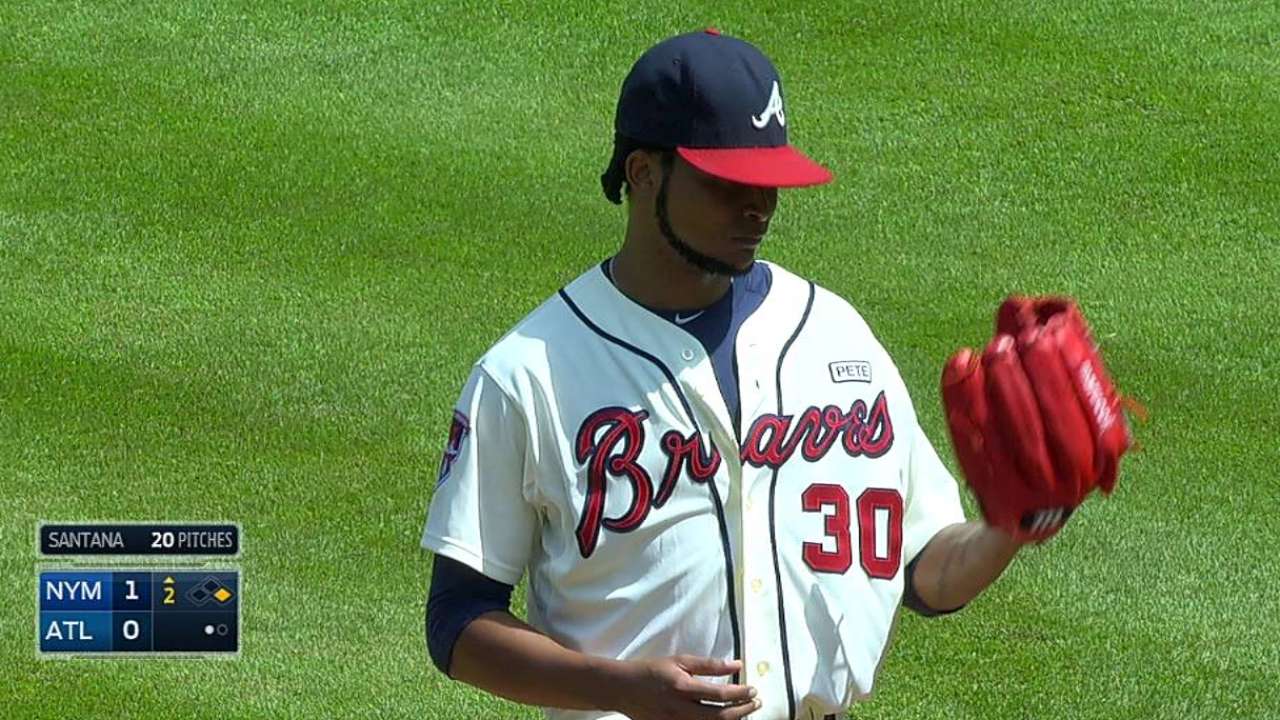 5. Kenta Maeda, RHP, age 26
Disclaimer: Maeda is not a free agent, but could be posted by his team in Japan, the Hiroshima Carp, and if that happens, he should easily reach the maximum $20 million posting fee. While his stuff does not quite equal that of recent Japanese pitchers Yu Darvish or Masahiro Tanaka, Maeda is expected to pitch toward the top of any big league rotation. Some of the teams that were runners-up for Tanaka will also enter the bidding for Maeda, and the hope is that he will not have any major adjustments to make because of his plus command and control, just as we saw with Tanaka this past season. He's playing for Team Samurai in the Japan Series, so U.S. players and fans will get a firsthand look this week.
Estimated contract: Five years, $100 million (not including fee)
Lead suitors: Cubs, Astros, Blue Jays
6. Francisco Liriano, LHP, age 31
It remains to be seen if Liriano can pitch as effectively outside of Pittsburgh, away from the game-calling abilities of Russell Martin and the tutelage of his genius pitching coach Ray Searage. That said, he has been fairly dominant in the past two seasons when he has made his starts, but that's the concern -- he has not reached 30 starts since 2010 and has never reached the magical 200-inning plateau that top pitchers reach when they're asking for top dollar. Liriano's strikeout and home run rates are better than the league average, which helps balance out the fact that he averaged 4.5 walks per nine innings in 2014. He should receive multiple three- or four-year offers despite turning down the qualifying offer and requiring the loss of a Draft pick for the signing team.
Estimated contract: Four years, $48 million
Lead suitors: Giants, Braves, Cardinals
7. David Robertson, RHP, age 30
Robertson is coming off of a career year in his first season as closer for the Yankees. His 39 saves and 13.4 strikeouts per nine innings over 63 appearances are impressive, and there's no doubt now that he can be an elite closer, having replaced Mariano Rivera flawlessly. Robertson's problem is he has the Qualifying Offer tag and a team will be reluctant to give up a Draft pick for a closer, unless it has a protected first-round pick, as is the case with the White Sox, or the pick is late in the first round. His two-pitch mix, including a wipeout curve, would fit in many places that need to win now and had struggles at the closer spot.
Estimated contract: Three years, $36 million
Lead suitors: Nationals, Tigers, Yankees, White Sox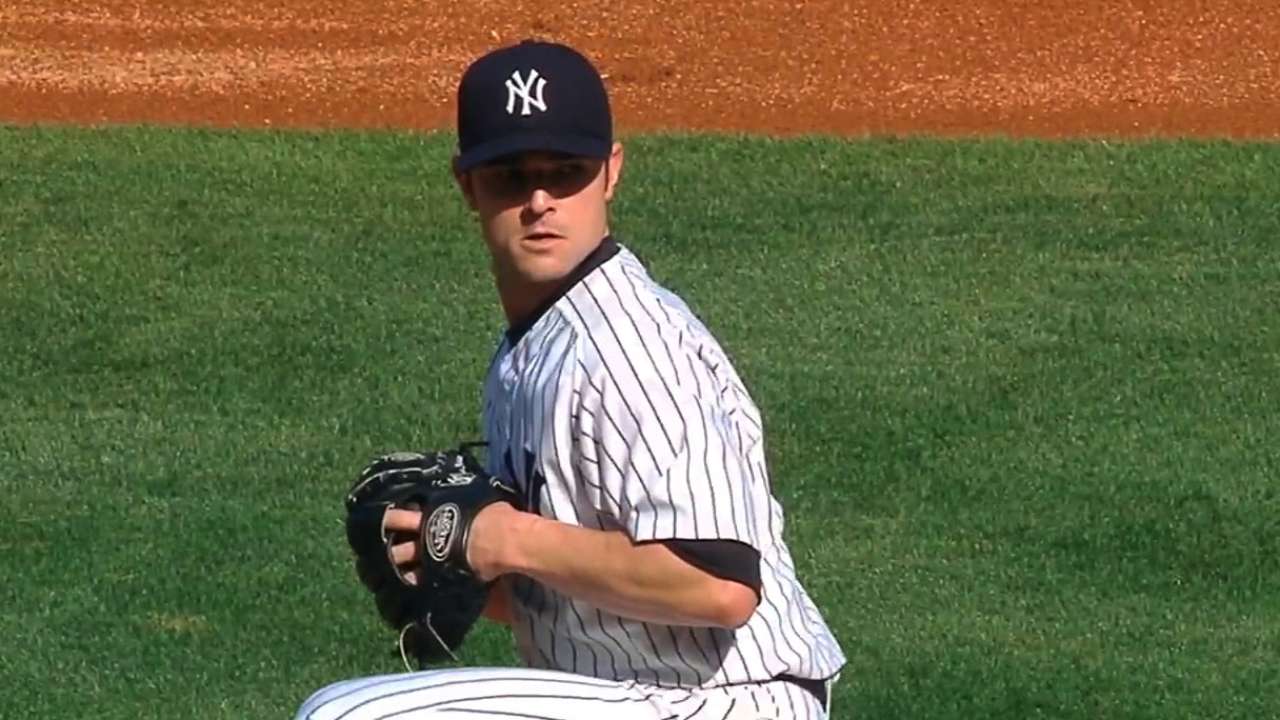 8. Andrew Miller, LHP, age 29
No other relief pitcher's stock has risen higher than Miller's over the past year. His fastball-slider combo, which he commands well, has become as devastating as any in the game. After being traded by the Red Sox to the Orioles in midseason, Miller's role increased and he delivered with an impressive 1.35 ERA and 15.3 strikeouts per nine, while dominating both right-handed hitters (.145 batting average against) and lefties (.163). Some teams will look at Miller like the Royals viewed Wade Davis in the eighth inning, and some will look at him as either their full-time closer or protection for an established closer.
Estimated contract: Three years, $27 million
Lead suitors: Dodgers, Tigers, Yankees, Orioles
9. Jason Hammel, RHP, age 32
When healthy, Hammel has been a quality mid-rotation starter over the past few years. And even though he didn't pitch nearly as well for Oakland after a July trade from the Cubs, his overall 3.47 ERA in 2014 and his 3.19 FIP with Chicago will garner plenty of attention. For some reason, after throwing his two-seam fastball 25-35 percent of the time and generating ground balls at a 53-percent rate at home while pitching for the Orioles, Hammel has thrown more four-seam fastballs and sliders and moved away from the sinker a little bit. Some team will get value for the back end of the rotation, especially if it has a strong infield defense.
Estimated contract: Three years, $30 million
Lead suitors: Twins, Astros, Braves
10. Jake Peavy, RHP, age 33
No one turned their season around more than Peavy after he was traded from Boston to San Francisco. He walked fewer batters, was less prone to the homer and used his four-seamer more than his signature two-seamer. Peavy continued to adapt and adjust in the postseason as well, using a mix of off-speed stuff to complement his fastball. And of course, there is nobody that competes more or wants to win more than Peavy. Having won back-to-back World Series rings will help his status in the free-agent market, even though his overall stuff has regressed. Look for a few NL teams to express interest in Peavy as a solid No. 4 starter, a veteran and a winner.
Estimated Contract: Two years, $24 million
Lead Suitors: Giants, Braves, Brewers, Astros
Jim Duquette is an analyst for MLB.com. This story was not subject to the approval of Major League Baseball or its clubs.